Facebook founder to visit Russia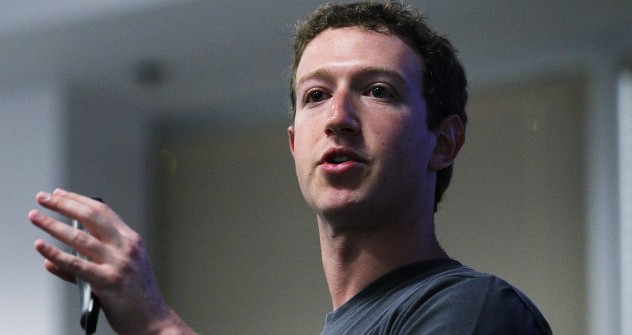 Mark Zuckerberg, the Facebook founder, will pay vistit to Russia next week. Source: Getty Images / Fotobank.
Zuckerberg expected to arrive in Moscow over the weekend, but agenda is kept under wraps.
Facebook founder Mark Zuckerberg is expected to meet Russian Prime Minister Dmitry Medvedev, Deputy Prime Minister Vladislav Surkov and Presidential Aide Arkady Dvorkovich during a visit to Moscow next week. The trip could include a stop by the Skolkovo Innovation Center, which has been positioned by authorities as the Russian Silicon Valley.
Zuckerberg's brainchild is experiencing difficult times. Facebook has lost nearly half of its value since its IPO in May, with shares dropping from $38 at the IPO to a mere $20.79 at the close of trading on Monday; shares were testing a record low of $17.55 in early September. In late September, the influential financial magazine Barron's published a long cover story titled "Still Too Pricey," which argued that, given all the company's problems, its fair share price was only $15.
The social network has identified Russia its priority market for further expansion, while acknowledging the power of its local competitors in that market. At the end of 2011, Facebook had 800 million users around the world, but only 9.3 million users in Russia, according to calculations from ComScore. To put this in perspective, the two dominant Russian social networks – VKontakte and Odnoklassniki – boast more than 34.3 million and 27 million users respectively.
Incidentally, one of Facebook's major foreign shareholders, Alisher Usmanov, is Russian, and he tops the Forbes list of the country's 200 richest people. The billionaire controls Mail.Ru Group and DST, which, in partnership with Russian internet investor Yury Milner, earned some $2.44 billion from Facebook's IPO.
There has also been speculation that Zuckerberg might appear in one of Russia's most popular TV shows, Vecherny Urgant on Channel One, although neither the show's host nor the channel's management have provided any official comment on this news. The daily Izvestiahas reported that Zuckerberg is keeping any firm details about his schedule out of the press, since announcing any kind of public appearance is against his rules.
Nevertheless, Channel One has already started gearing up for Zuckerberg's visit. On Sept. 23, it broadcast the film The Social Network, followed by a documentary on the same subject. As a result, "Mark Zuckerberg" was the top query on Russian Google on Monday.
Zuckerberg could also visit the Facebook Developer HACK Moscow, a series of events for hackers to be held in Moscow on Oct. 1. Although the Facebook founder is known for refraining from making public appearances or being interviewed, a few months ago he hired a new speechwriter, Dex Torricke-Barton, who is now responsible for communications at Facebook. Zuckerberg made his first stage appearance since the start of his partnership with Torricke-Barton at a TechCrunch conference two weeks ago, where attendees commented on the change in Zuckerberg's manner. He did not stammer as he addressed the audience, as he had previously, and spoke with considerable poise.
Facebook decided to strengthen its foothold in Russia in 2008, when it hired a growth manager for the country. The company also approached Russian mobile network operators for a free mobile access to its website.
In 2010, Zuckerberg announced that the network's priority markets were Russia, China, South Korea and Japan. He has already visited China and Japan, and now it appears it is Russia's and South Korea's turn.
The article is based on reporting from Izvestia and Forbes.
All rights reserved by Rossiyskaya Gazeta.