5 unmissable Russian movies this fall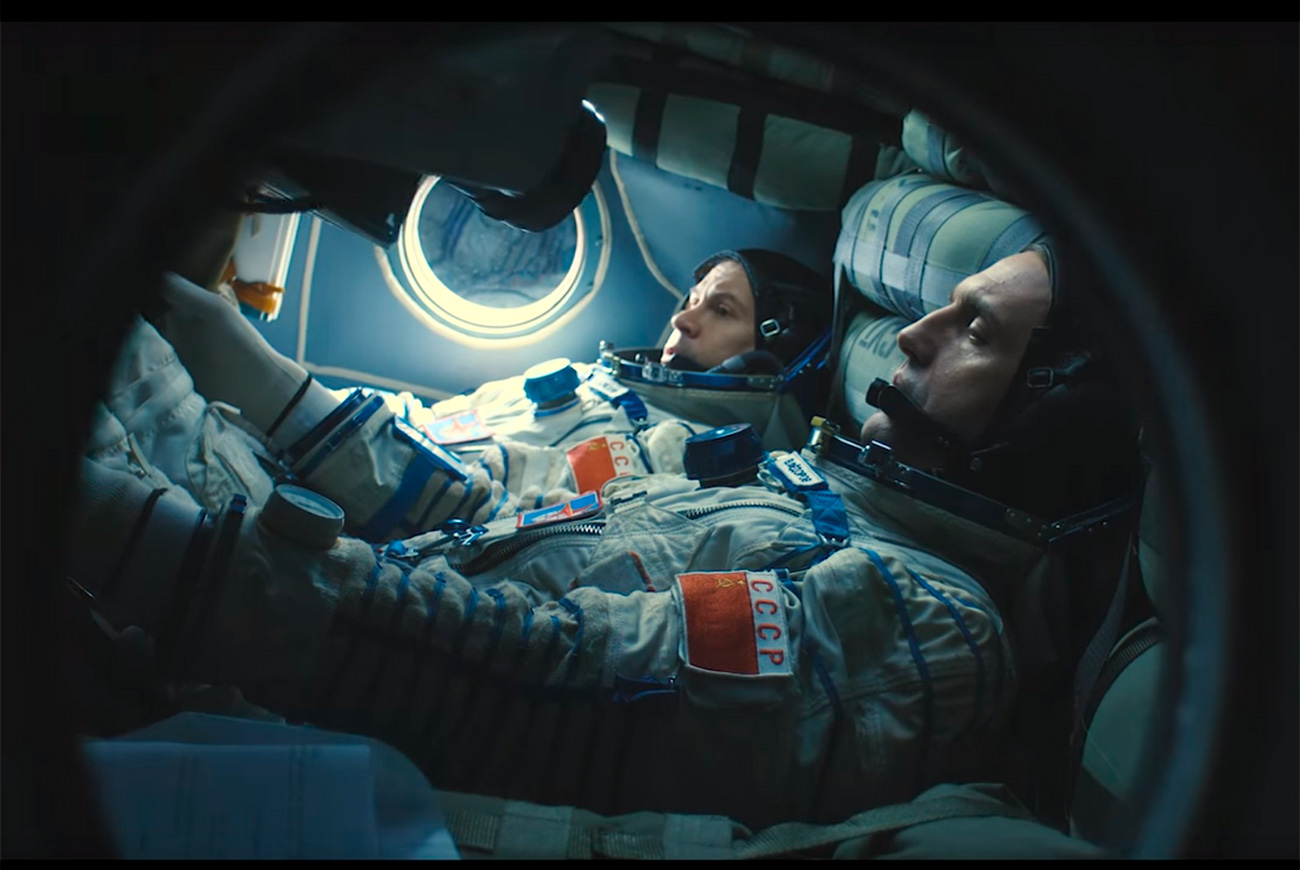 Sweeping shots of outer space, peppy Soviet hit covers, and a good dollop of heroism, manliness, and bravery are expected.
screenshot/Кинокомпания "СТВ"/youtube.com
This autumn Disney resurrects Russian fairy tales, Soviet cosmonauts undertake an impossible mission, Nicolas II falls victim to forbidden love, and children of the Georgian communist elite hijack an airplane. Make sure you buy a ticket if you happen to be in Russia on release day!
The Last Bogatyr
This Disney production tells the story of an ordinary Russian man who accidentally travels from contemporary Moscow to a fantasy land inhabited by Russian fairy-tale heroes and villains. Stunned and in shock, he has to find his way in a world that pits good against evil. This modern adaptation of a typically Russian folk storyline spices things up with humor and computer wizardry. Even if you're a diehard fan of the Lord of the Rings franchise and have no time for imitations, your kids are likely to appreciate the evening outing.
Release date: Oct. 19, 2017
Source: Disney Россия/YouTube
Salyut-7
This story of "one of the most impressive feats of in-space repairs in history" [the words of space historian David S. F. Portree] capitalizes on the relative success of The Spacewalker, a Russian space drama released in spring 2017, and the general interest of the Russian public in space these days on the back of the new Vostochny Cosmodrome's first successful launch.
Two cosmonauts are set on an unprecedented mission to dock to and repair the Soyuz-7 space station, which has lost all contact with ground control. Sweeping shots of outer space, peppy Soviet hit covers, and a good dollop of heroism, manliness, and bravery are expected.
Release date: Oct. 12, 2017
Source: Россия 24/YouTube
Matilda
Alexey Uchitel's new historical drama has already stirred much controversy in Russia. The tragic love story of the last Russian emperor, Nicolas II, and a Bolshoi ballerina has provoked anger among some influential people in Russia. Former Prosecutor General of Crimea Natalia Poklonskaya, who now sits in the Russian parliament, has used her administrative leverage to block the movie from theaters in Russia, while the head of Chechnya, Ramzan Kadyrov, has asked Russian Culture Minister Vladimir Medynsky to exclude the republic from the movie's distribution certificate.
Despite all the obstacles, Matilda the movie is standing firm and fighting for viewers just as Matilda the ballerina fought for love. Wait a sec, isn't it all just a grand PR scheme?
Release date: Oct. 25, 2017
16+
Source: Official Russian Trailers/YouTube
Hostages
This wild airplane hijacking attempt by children of the Soviet elite is in fact a true story that happened in Georgia in 1983. On Nov. 17 two newlyweds and their friends boarded a plane destined for Batumi for their honeymoon, but the trip did not end up well. Tormented by adolescent idealism and a passionate longing for freedom, the passengers threaten the crew with guns and a grenade, demanding that the plane be rerouted to Turkey.
This intense and thrilling drama has already earned enthusiastic reviews by Variety and The Hollywood Reporter, and received a warm welcome at the Berlinale film festival. In Russia, it's set to hit the screens on Sept. 21, 2017.
Release dates: Russia: Sept. 21; Germany: Feb. 10; Georgia: April 20; UK: June 24; France: Aug. 2; Bosnia and Herzegovina: Aug. 14; Spain: Sept. 1, 2017
16+
Source: IVideos/YouTube
Arrhythmia
The story of an ordinary emergency physician who struggles with hurdles life mercilessly throws his way while doing his job, dispassionately saving lives of others, received the Grand Prix and other prizes at the 2017 Kinotavr Open Russian Film Festival.
The movie turned out so promising that the producers decided to release it earlier to comply with official Academy Award regulations requiring that all potential nominations hit the screens at least one week before Oct. 1. The release date in Moscow and St. Petersburg remains unchanged though: Oct. 5.
Release date: Sept. 21
Release in Moscow and St. Petersburg: Oct. 5, 2017
18+
Source: HD Трейлеры/YouTube
Read more:
If using any of Russia Beyond's content, partly or in full, always provide an active hyperlink to the original material.