The country may have said goodbye to Lenin, but 26 years after the collapse of the USSR his presence is still felt: Almost every Russian town and city has a "Lenin" or "Soviet" street, but not everyone is happy to cling on to the Soviet past. Renaming is no simple task though. Russia Beyond explains why.
Imagine you are in St. Petersburg wandering down its main artery, Nevsky Prospect. You then fancy having a gander at the city hall, the famous Smolny Institute, where the Bolsheviks set up their HQ in 1917.
You head to Suvorovsky Prospect – on the way you cross not one, not two, but nine "Sovetskaya" ("Soviet") streets! The tenth is only around the corner. Soon after you wander into Proletariat Dictatorship Square. A huge bronze statue of Vladimir Lenin stands in front of the city hall: Seems like the Soviet Union is not so far away.
But in reality, it's long gone. St. Petersburg is no longer Leningrad – it was renamed in 1991. The communist names that still linger are Soviet heritage, but it's really many of them.
Multiple remnants of the past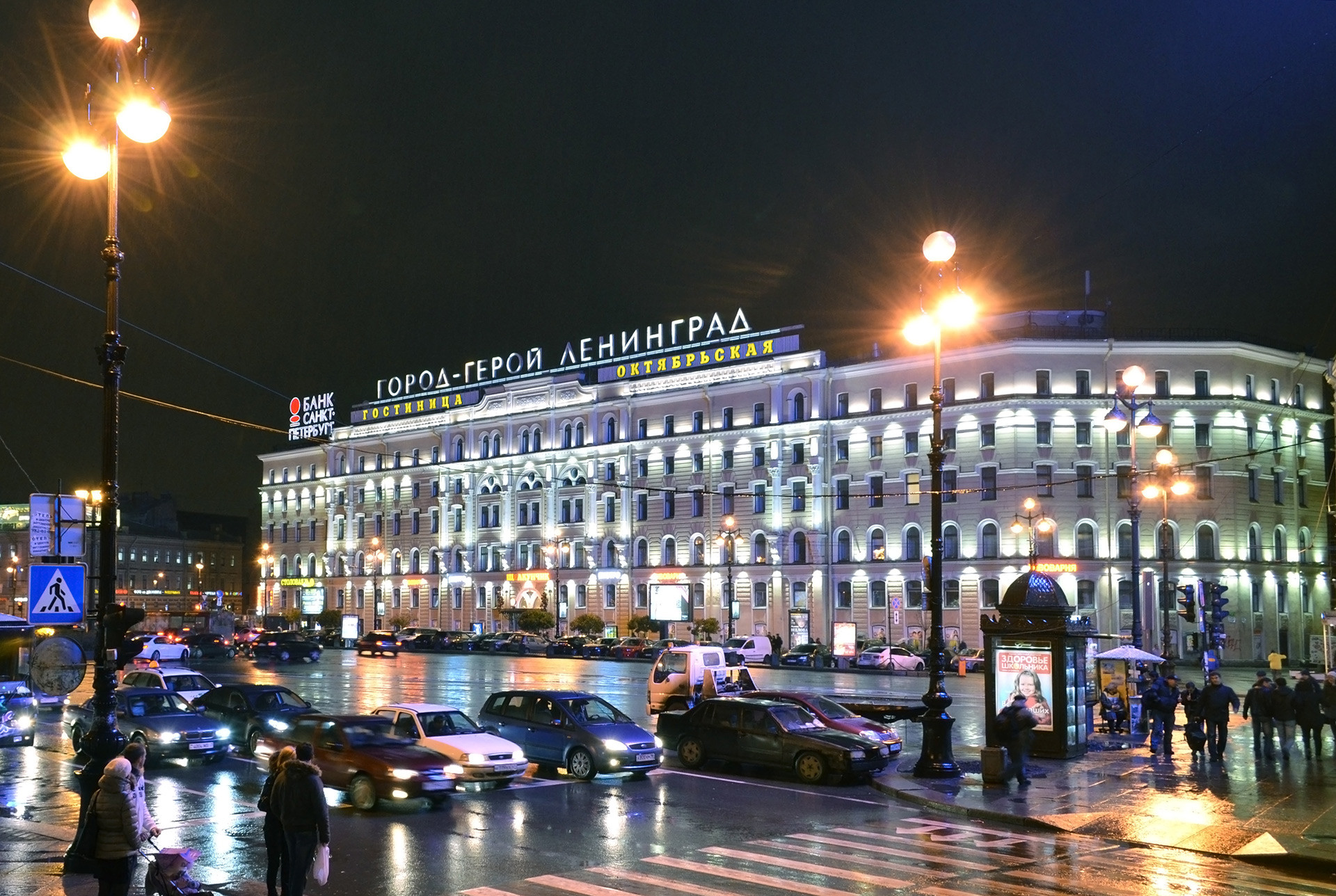 According to research conducted by Yandex in October 2017, there still are 5,776 streets in Russia named after Lenin. They range from the giant Leninsky Prospekt in Moscow (16 km-long) to small streets in tiny remote villages punctuated by a handful of wooden houses.
No other person in Russia can boast so many street names. The likes of famous poet Alexander Pushkin and the first man in outer space Yuri Gagarin trail by quite some way. As for streets called "Soviet," they are even more popular: There are 8,121 in Russia! St. Petersburg's ten are just a drop in the ocean.
Renaming: On pause
Not all names from the USSR remained after it collapsed. Many streets and even cities were renamed in the 90s, including St. Petersburg and Yekaterinburg (formerly Sverdlovsk, after the Bolshevik leader Yakov Sverdlov, situated 1,700 km east of Moscow). Also, it's hard to find a street named after Joseph Stalin or Leonid Brezhnev in Russia. They do exist, but usually only in small distant villages.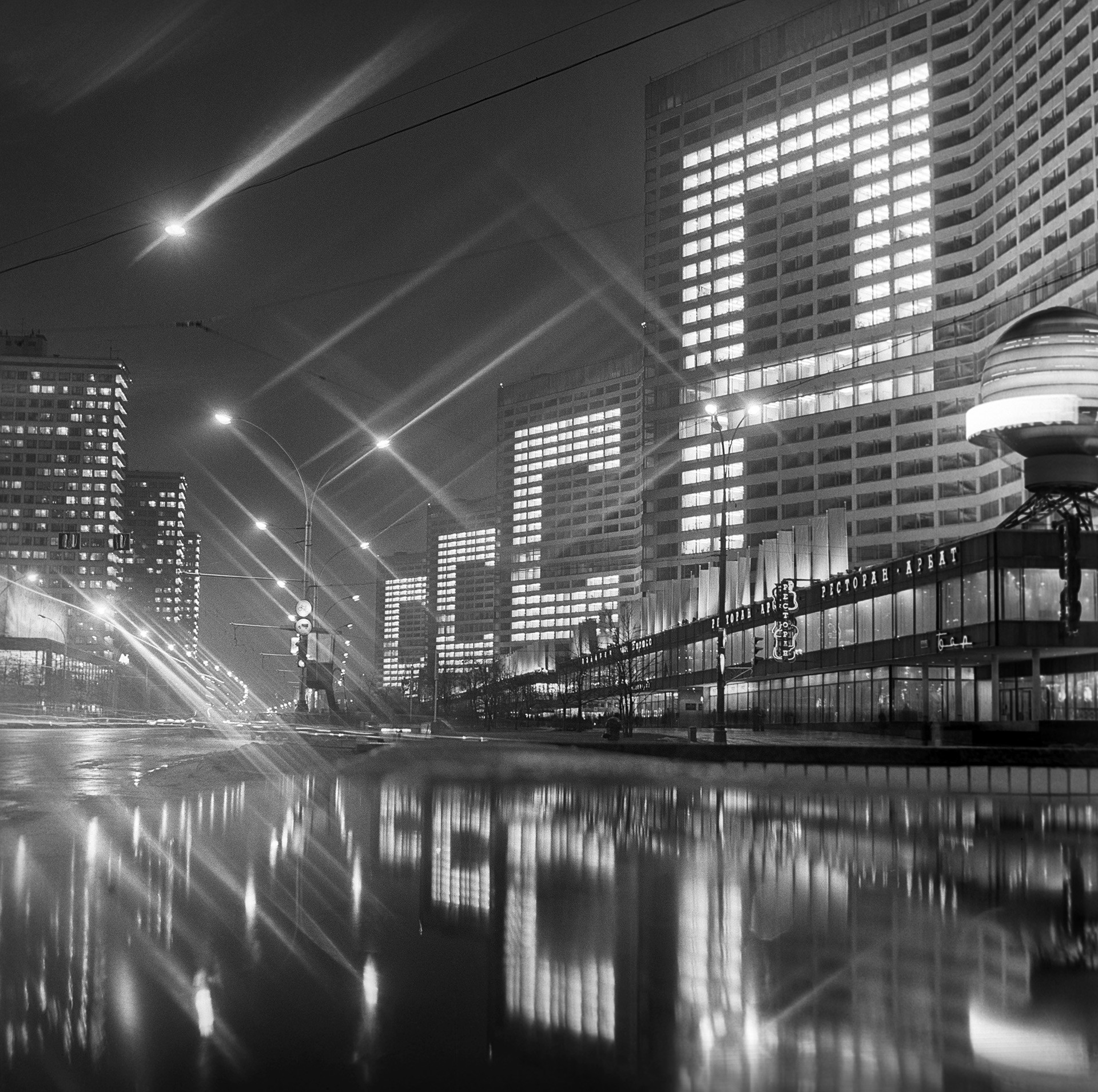 The Kalinin Prospekt in Moscow (on the photo, taken in 1976) was renamed into Novy Arbat (New Arbat Avenue) after the collapse of the USSR.
TASS
Nevertheless, there was no mass movement to rename Communist-coined place names in Russia, with multiple Lenin, Mikhail Kalinin, and Sergey Kirov (other Bolsheviks' leaders) streets remaining untouched. Unlike many other post-Soviet states, Russia likes its past laid bare for all to see, or appears to. Why?
Costs are big
First of all, renaming is not cheap. For instance, in the 90s research showed that changing the name of Krasnodar (1,300 km south of Moscow) to its pre-revolutionary Ekaterinodar would cost about 70 million rubles (about $2 million) from tax money. It came as no surprise that the locals voted against changing the name of their city.
Of course the price depends on each community's size, but in any case you have to change all the signs, documents, addresses, and so on.
Many people unhappy to pay prefer things to stay the way they are, and on the whole so do the authorities, even in rich regions like Moscow. As Novaya Gazeta wrote in 2015, "the capital authorities are unwilling to rename densely populated streets." It's always a mess.
Heroes or killers?
It's not always about money. From time to time renaming something coined after a controversial figure triggers heated debate. For example, in Moscow there's an ongoing fight over the issue of renaming Voykovskaya metro station.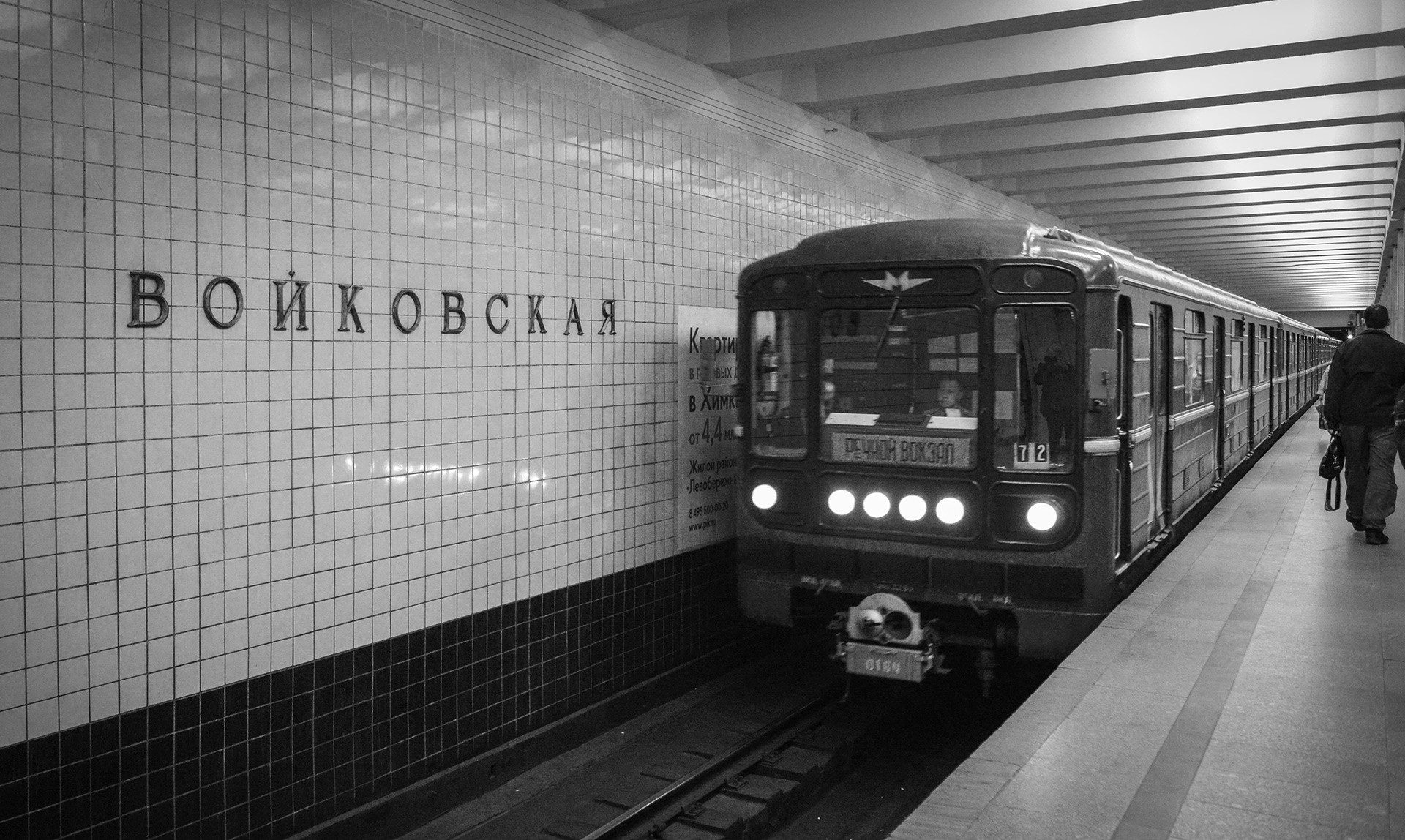 A train arrives at Voykovskaya metro station in Moscow. There is nothing special about the station except for its controversial name.
Nikolay Galkin/TASS
Bolshevik Pyotr Voykov, whose name the station holds, is thought to have played a hand in the execution of the Romanov family in 1918, so to many people – mostly of Orthodox faith, monarchists, and liberals – his name is cursed. Communists, however, consider Voykov a stand up guy.
From time to time, people, including politicians and public figures, quarrel over Voykovskaya's renaming. In 2015, Moscow's authorities even held a web poll: 53 percent of people voted to keep the name.
Change is possible
But not all places with controversial/Soviet names are certain to keep the same moniker. Remember those streets in St. Petersburg? Well, in November 2017 the city's toponymic commission decided to change their names to Rozhdestvenskaya (Christmas) Street, which they all held before 1917.
The decision, however, is up to the governor. As for the official reaction, the chairman of city's legislative assembly Vyacheclav Makarov said that before renaming anything, the authorities should ask the public. It seems like the name change is not about to happen by the Christmas. The fight over the Soviet heritage is still on and not only in St. Petersburg.
If using any of Russia Beyond's content, partly or in full, always provide an active hyperlink to the original material.