7 reasons why you have to read Chekhov right now
The name of this great Russian writer is closely associated with the theater. However, he was not only a brilliant playwright, but also a short story genius. Unfortunately, he was overshadowed by Tolstoy and Dostoyevsky.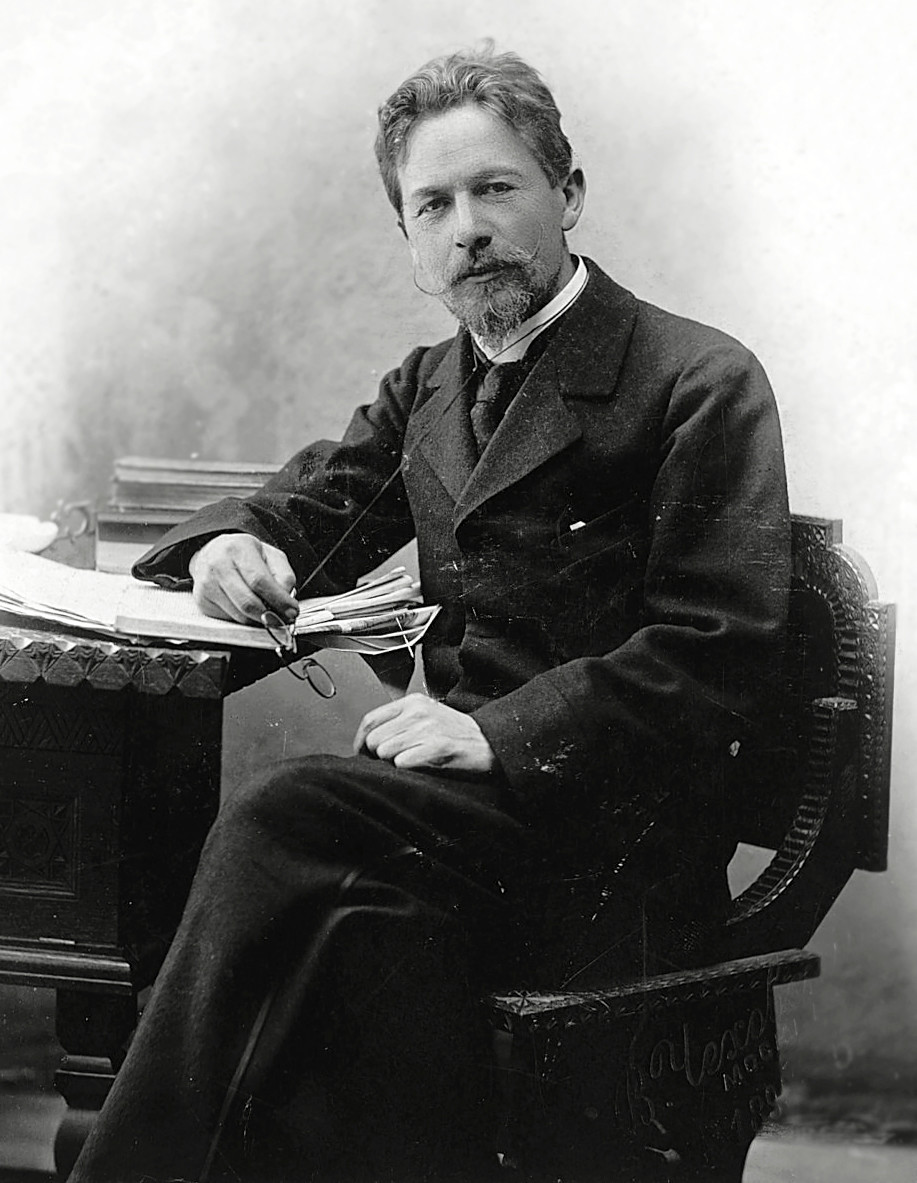 1. He knew what made people tick
Anton Chekhov was born in 1860 in the southern city of Taganrog. The house where he once lived is now a museum. At the age of 19, Chekhov headed to Moscow and enrolled in the Moscow State University's faculty of medicine. While still a student, Chekhov started to work as a doctor, and practiced medicine his entire life.
Since he saw all kinds of people during his time working as a doctor, his short stories penetrate the essence of the human soul, and subtly ironize society's banality and vulgarity.
3 of Chekhov's best short stories, editor's choice:
The Darling: Olga is a cherubic kind lady whose friends call her, dushechka (darling). She has a vital need to love someone, and when she marries a theater director she becomes deeply interested and involved in the theatrical business. After the director dies, she marries the manager of a forestry warehouse and starts working with him, thinking that wood is the most important thing in life. She quickly becomes absolutely indifferent to theater. When this husband dies… well, you got it. It goes on and on. She only feels happy taking care of a man and absolutely dissolving into his world. This is true even today, and such women are called dushechka.
The Man in the Case: There was a man that "was remarkable for always wearing galoshes and a warm wadded coat, and carrying an umbrella even in the very finest weather." He had a special case for an umbrella, for a pen, for a knife and for watches. He locked his house door with numerous locks and apparently wanted to fence himself off from the outside world. He did everything right and was afraid of anything outside of the norm. Finally, when he died and was laid in a coffin his face looked happy as if "he were glad he had at last been put into a case that he would never leave."
The Lady with the Dog: This is the story of two people who were not happy in marriage, and who by chance meet at a resort in the Crimean city of Yalta. Having found each other they are temporarily inspired and life returns to their hearts. But then they only suffer more, when they realize how they're neglecting their families. In the 19th century, divorce was absolutely unimaginable and a very complicated procedure. So, the two lovebirds keep on meeting, enjoying their love, until one day they finally realize they're no longer young, and that they suffer from the illicit nature of their romance.
2. Great sense of humor, but didn't pontificate
Chekhov's intelligent humor is what Russians call "laughter through tears," when you can laugh reading about others' sins and faults but then realize you probably make the same mistakes, and that in general all people are the same.
One of Chekhov's most prominent features, which makes him stand out from other Russian writers, is that his stories do not moralize. The reader is allowed to make his own conclusions, so the meaning of the story can change depending on who is reading.
There is a great short story, The Chameleon, when a man is abusive toward a dog until he realizes that it's the general's dog. Suddenly, he starts taking exceptional care of her. The man's behavior changes, depending on who people say the dog belongs to.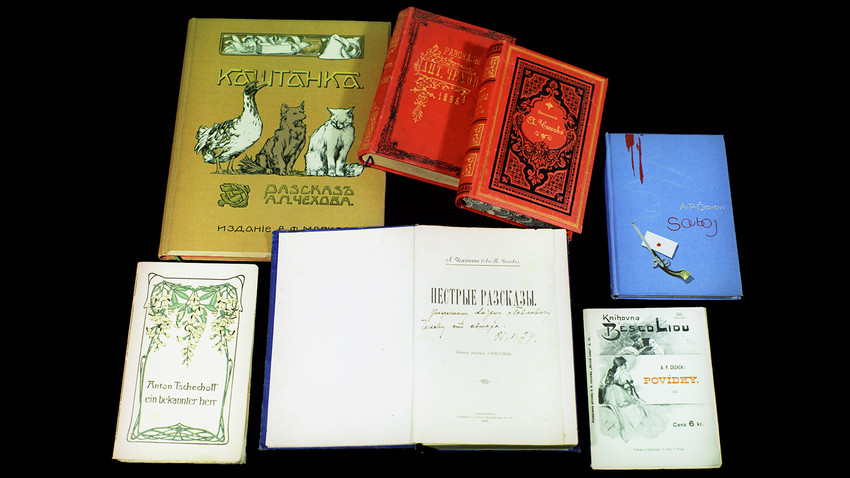 First editions of Anton Chekhov's works from his library
Vladimir Vdovin/Sputnik
3. He explores the mysterious Russian soul
We've already mentioned the short story, The Darling, which helps to understand the soul of a Russian woman with her strongest maternal instinct. Leo Tolstoy, by the way, adversely reacted to the fact that Chekhov makes us laugh at The Darling. Tolstoy was touched by this ingenuous woman's sincere nature and ability to love.
Chekhov's characters are the so-called "small people," marked by their ridiculousness. The author doesn't try to raise the question of the meaning of human existence; he just shows ordinary people with their everyday problems.
4. He risked his health for writing
Already ill with tuberculosis, Chekhov took a long journey across Siberia to Sakhalin Island. At that time, it was only known as a distant land to where prisoners were exiled; a place even worse and more distant than Siberia. But Chekhov bravely went there, to research how the locals live. He even made a kind of a population census, and wrote a work of non-fiction describing the life of the island inhabitants that few in the outside world previously knew anything about.
5. His plays inspired Stanislavsky's acting system
Three Sisters, The Cherry Orchard, Uncle Vanya, and The Seagull: these works don't need a special introduction. All premiered at the New Moscow Art Theater that today bears Chekhov's name. All the leading female roles were played by Olga Knipper, a young actress that became his wife.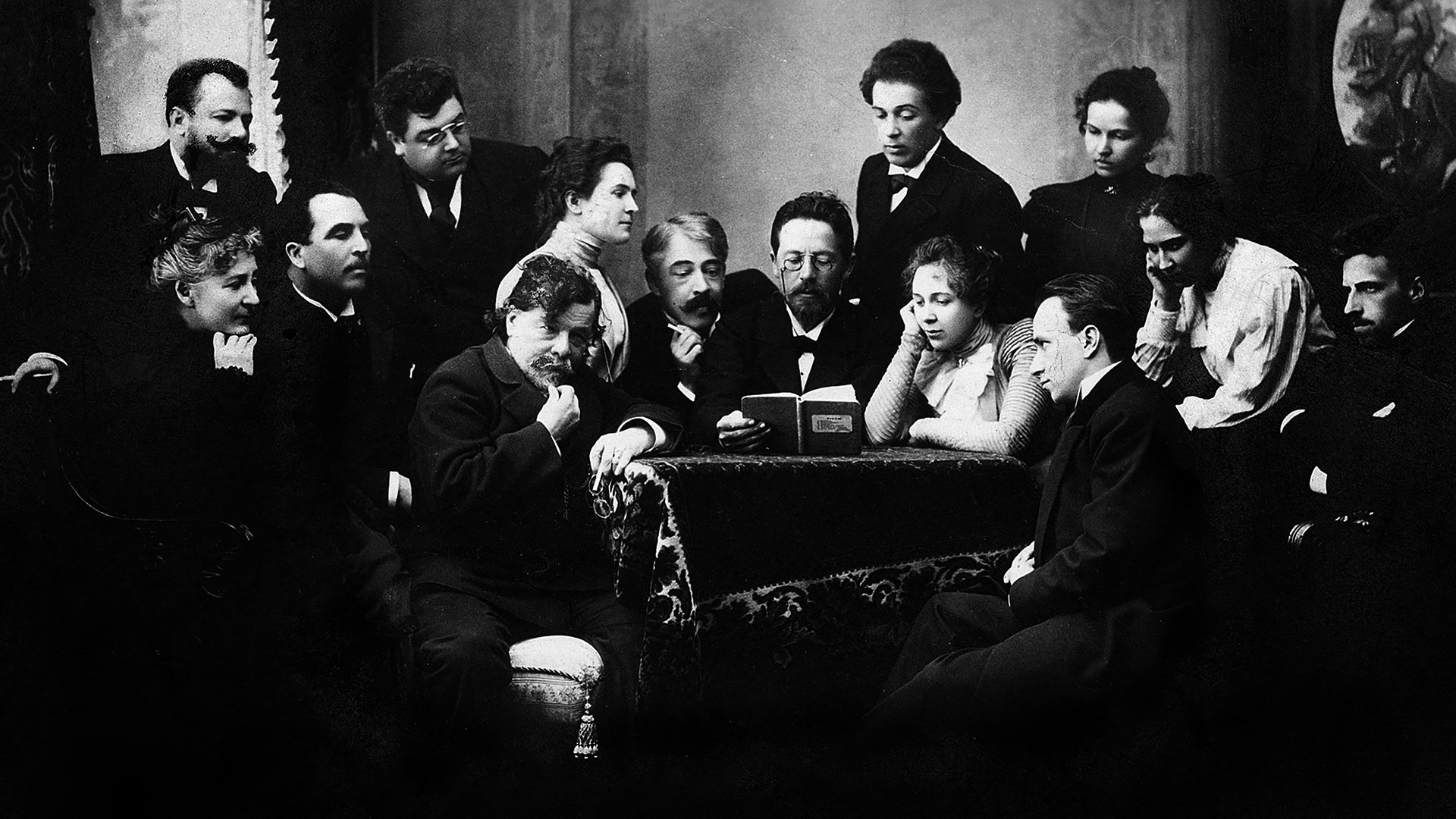 Chekhov reading 'The Seagull' to a group of actors of the Moscow Art Theater; among them are Konstantin Stanislavsky (left from Chekhov), Olga Knipper (second left from Chekhov), Vsevolod Meyerhold (right), and Vladimir Nemirovich Danchenko (stands left)
Global Look Press
Chekhov revolutionized drama, bringing pauses and long dialogues, ordinary everyday discussions, and sacrificing the action that was previously so important for drama. Legendary theater directors Konstantin Stanislavsky and Vladimir Nemirovich-Danchenko were his co-thinkers, and made theatrical art less pathetic, more close to the people, depriving it of the status of high art.
6. 'Brevity is the sister of talent'
This is one of Chekhov's most well-known aphorisms. By the way, Chekhov gave birth to plenty of witty phrases that entered the Russian language as aphorisms. Don't know which sophisticated thought to post on Facebook? There are plenty of quotes by Chekhov!
Brevity is one of Chekhov's advantages vis-a-vis his verbose contemporaries (greetings to Leo again). Most of his short stories are really short, some taking only 5 minutes to read, but they offer limitless food for thought.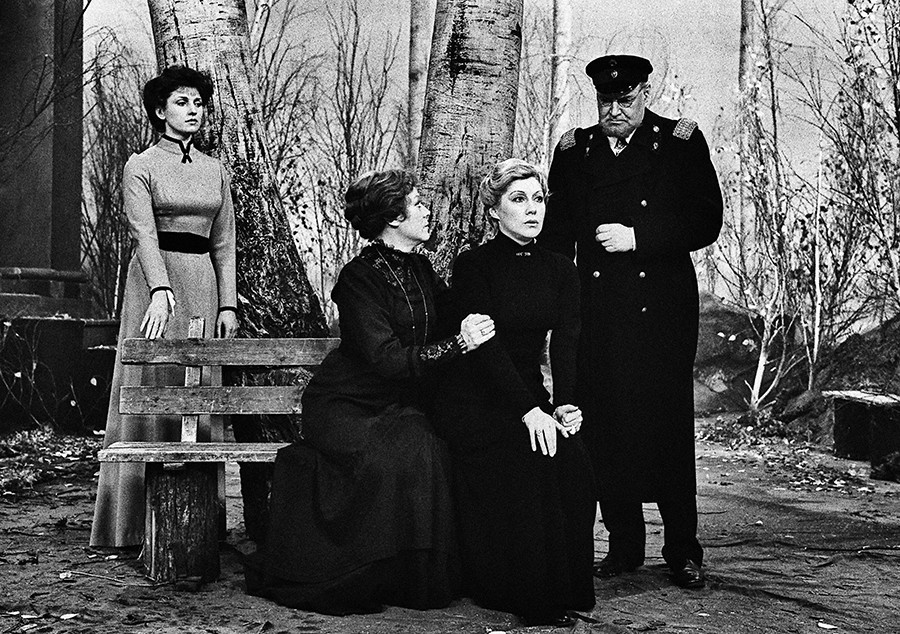 A televised play based on 'The Three Sisters,' 1985
G. Makarychev/Global Look Press
7. Thanks to his books Russians start reading literature
Among Chekhov's short stories are those that all Russian children learn in primary school; for example, Kashtanka, the story of a dog that was lost, and who ends up in the house of a clown. He loves the dog and it appears she is so smart. The clown starts performing with her, and during one performance, Kashtanka sees her original owner and runs to him in joy.
Then there is the sad story of a little boy, Vanka, who works as an apprentice to a shoemaker. On Christmas Eve he misses home and writes a letter that he addresses "To grandfather in the village;" this phrase also became an aphorism, meaning sending something to nowhere.
If using any of Russia Beyond's content, partly or in full, always provide an active hyperlink to the original material.