12 foreign songs about Russia that you are gonna love or hate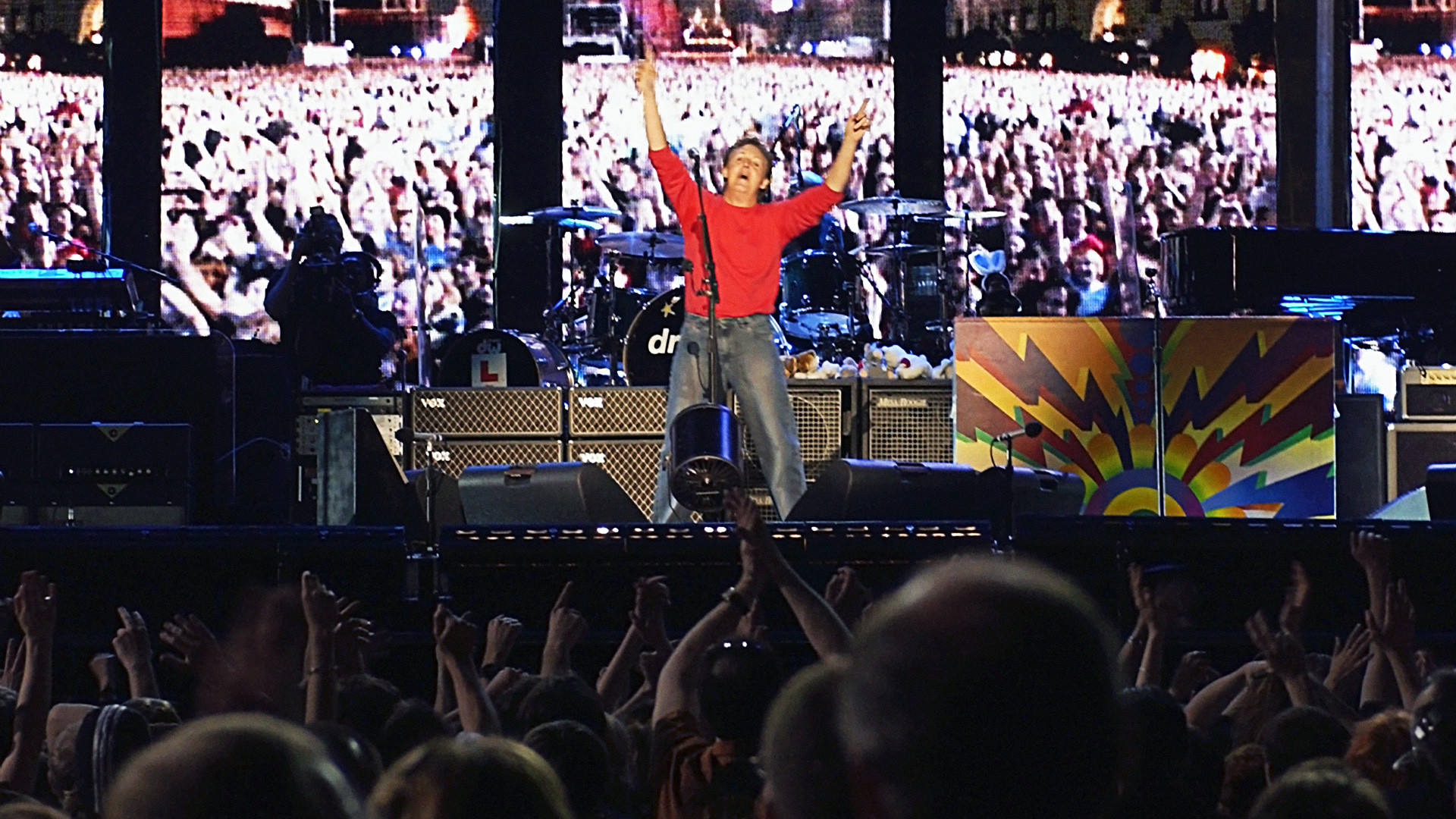 Paul McCartney performs on Moscow's Red Square for the first time in his 40-year career, 2003
Alexey Panov/Sputnik
'Back in the USSR,' 'Wind of change' and other famous Western songs inspired by Mother Russia that you might like to add to your playlist.
1. Matt Monro – From Russia with Love, 1963
It is 1963 when audiences around the world are thrilled by the second James Bond film, From Russia with Love, starring Sean Connery and Daniela Bianchi as Bond's Russian girlfriend. From that time on, 007 is lured into the clutches of beautiful Russian women several more times. The film is remembered not only for its adventurous plot, but also for its evocative classic theme tune performed by Matt Monro.
2. The Beatles

–

Back in the USSR, 1968
Though Paul McCartney only visited Russia for the first time in 2003 when he played a sell-out concert on Red Square, he wrote one of the Beatles' most famous songs back in 1968. The band was on verge of breaking up and there were a number of scandals during the recording of the son, which was finally released as the first track on the White Album released in November 1968.
3. Boney M. – Rasputin, 1978
Ra-ra-rasputin… We can't say for sure which became most famous first, Grigori Rasputin or the song about him. The notorious and mysterious mystic, a friend of the last Russian tsar, is surrounded by dozens of rumors and stories including being a grey cardinal and de facto ruler of the country - and of being the Empress's lover.
4. Dschinghis Khan – Moskau, 1979
Germans used to flinch when hearing this piece of wonderful kitsch, but Russians - especially the generation of 1980s - love it and know by heart (well, at least its refrain). Another hit by the group beloved by Russians is its eponymous single named after the famous Mongolian khan and invader of Russia, which if anything is even more cringeworthy.
5. Billy Joel – Leningrad, 1988
In the early Perestroika year of 1987, one of America's best-selling musicians gave a series of concerts in the Soviet Union. The same year Joel recorded the album "Концерт" (Concert) which included his cover of The Beatles' "Back in the USSR". Inspired by his visit to the country, Joel has also prepared a "Storm Front" album featuring his Leningrad song, where he compares his life with that of a Russian man born in 1944, a child of war, born just five years before Billy Joel himself.
6. Sting – Russians, 1985
One of Sting's debut solo songs, this lyrical composition warns both the West and the Soviet Union against war - counseling that the future of children is at stake. When giving an interview to famous Russian journalist Vladimir Posner, Sting said he was inspired to write the song, after watching illegally via satellite transmissions Soviet children TV programs and was amazed by how kind and warm they were.
7. Scorpions – Wind of change, 1990
German rockers Scorpions were always and remain deeply loved in Russia. Devoted to Perestorika, this song struck the hearts of millions. Released just after the Berlin Wall came down and shortly before the Soviet Union collapsed, the wind of change could literally be felt in the atmosphere across Europe.
8. Michael Jackson – Stranger in Moscow, 1993
Music fans were hardly spoiled for choice during Soviet times, so when the 1990s ushered in massive change, the wave of Western stars who played Russian venues met a rapturous reception, particularly when pop idol Michael Jackson came. He visited Moscow for the first time in September 1993, during a very wet autumn, when the rain didn't even let up for his concert. Jackson composed his song "Stranger in Moscow" right in his hotel room, reflecting his feelings about cold, bleak urban Moscow, KGB agents and the shadows of the dark Soviet past.
9. Dark Lunacy – Heart of Leningrad, 2006
Italian "dramatic death metal" rockers Dark Lunacy also take Leningrad as an inspiration - but the song could not be more different from Billy Joel's song. Difficult though it may be to discern for the casual listener, this is an ode in praise of Soviet culture and history that focuses on the saddest moments of the Revolution, the First World War and Second World War, and the siege of Leningrad. In some songs the band uses samples of famous old songs, such as "Dubinushka," an unofficial revolutionary anthem.
10. Sabaton – Panzerkampf, 2008
This power metal Swedish band seems to be fans of Russian history. The song "Panzerkampf" is entirely dedicated to the massive tank battle at Prokhorovka, near Kursk in 1943. "Comrades stand side by side to stop the Nazi charge," goes the refrain.
Another of Sabaton's songs is dedicated to the famous female air squadron, the "Night Witches". Interestingly, the Russo-Swedish battle of Poltava of 1709 was also reflected on by this band.
11. Abney Park – Katyusha, 2013
This song is actually a cover off the famous Soviet war song about a young girl Katyusha who dreams that her lover will safely return from war.
By the riverbank she sang a love song
Of her hero in a distant land
Of the one she'd dearly loved for so long
Holding tight his letters in her hand
12. Robbie Williams – Party Like A Russian, 2016
And then there is … Robbie Williams and this unforgettable hit (and eye-popping video). We can't condone the sort of stereotyping evident here, but are surely thankful to Williams for bringing the great Russian composer Sergey Prokofiev to a new generation of listeners - as it samples his famous composition Dance of the Knights.
More videos: Watch the best auditions from Russia's 'The Voice.'
If using any of Russia Beyond's content, partly or in full, always provide an active hyperlink to the original material.