Film director Alexei Balabanov gives an interview during the 69th Venice Film Festival, 2012.
Ekaterina Chesnokova/Sputnik
Though little known outside his country, director Alexey Balabanov can be compared to Gaspar Noe or Michael Haneke, and even to Quentin Tarantino. Yet, his films have their own dark charm. Here are six of his best.
"All my films are about love," director Alexey Balabanov said while commenting on his disturbing film, Cargo 200. That sounds strange because even the numerous murders are not the worst that happens in Cargo 200. Still, somehow it's true. Balabanov passed away five years ago but his movies still ignite debate, dealing with questions to which each viewer must find his own answer.
1.

Brother (1997)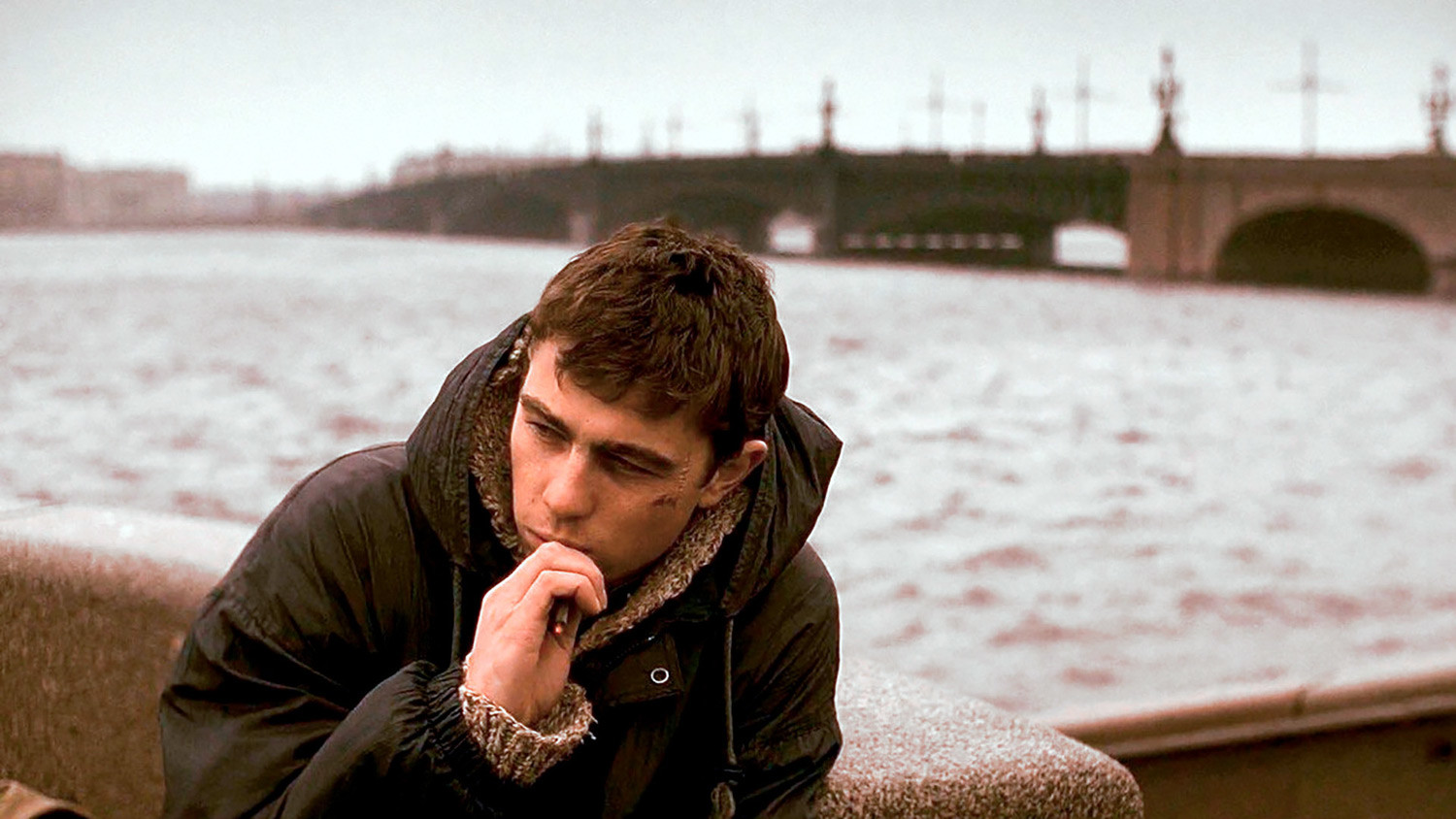 Danila Bagrov, a veteran of the Chechen War played by Sergey Bodrov Jr. (1971 – 2002), comes home to find there's no chance to take it easy. His brother Victor works as a hitman and one day asks him to do his job, which ultimately sparks a gang war. The sequel, Brother 2, takes place in America where Danila comes to avenge his wartime comrade.
The plot sounds primitive, but both Brother and Brother 2 were smash hits, achieving iconic status in Russia. You'll hardly find a person in the country who hasn't seen these films at least once.
As Sergey Selyanov, Balabanov's friend and producer, said, "Balabanov depicted the post-Soviet Russian man who stands his ground, and people loved it." The director, however, was himself a bit skeptical, calling these films, "rubbish."
2. Of Freaks and Men (1998)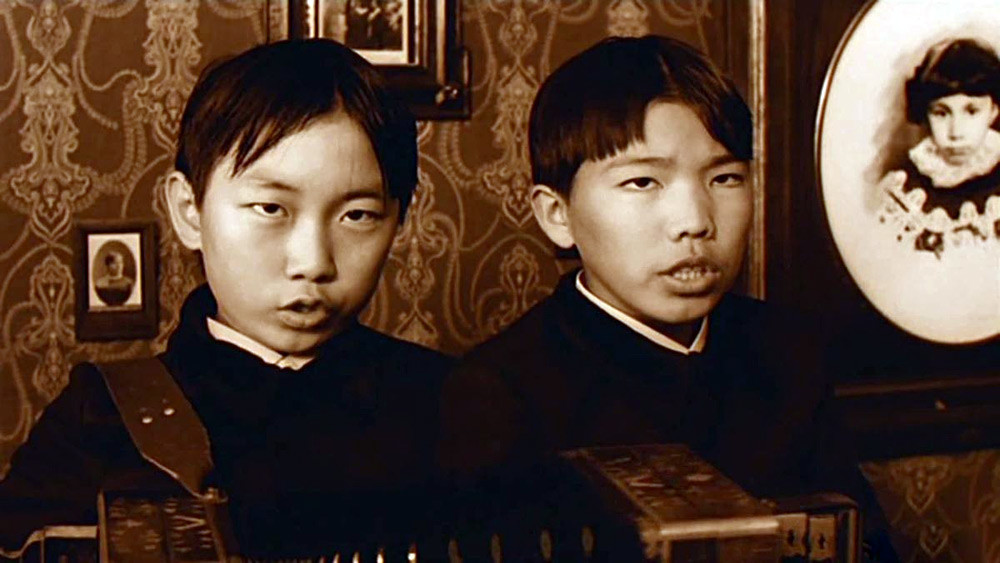 Of Freaks and Men (1998)
Aleksey Balabanov/STV Film Co., 1998
After filming Brother, Balabanov shot perhaps his strangest film. Johann, the main 'hero' in Of Freaks and Men, is a pornographer in Imperial Russia who takes pictures of unusual humans – "freaks," including a pair of Siamese twins. The story unfolds in an unexpected way for both Johann and his dirty job.
The film wasn't a commercial success, but Balabanov never cared much for money anyway. Many, like cinema critic Victor Matizen, found it disgusting: "misanthropic and beyond logic." Others, however, enjoyed the intellectual plot with many references to Dostoyevsky and masterpieces of Russian cinema.
3. War (2002)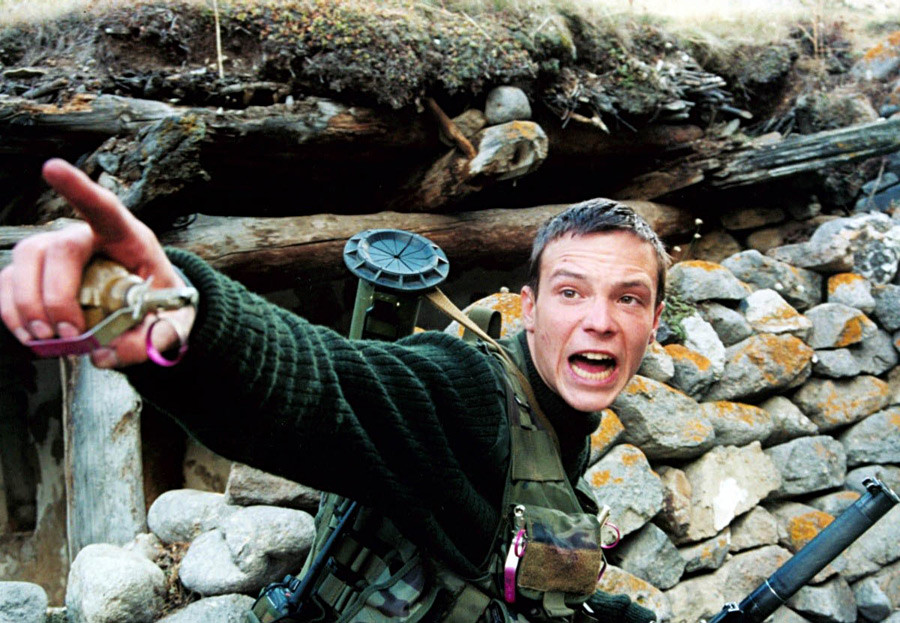 War (2002)
Aleksey Balabanov/STV Film Co., 2002
The Chechen War was a traumatic experience in e arly post-Soviet Russia, and it's an important theme for Balabanov. In this movie he fearlessly dove deep into it, even shooting the film on location in Chechnya. War is the story of a Russian soldier and an English couple captured by a Chechen warlord. He releases the soldier and the Englishman, ordering to collect the ransom for his wife. This is just the beginning of the story.
The war was still raging in the early 2000s when Balabanov made War. Real troops stood guard while the crew filmed. Balabanov confessed that he was making a tough movie, and didn't have to make anything up. The real Chechen war was hard enough: "What you see in the movie is based on real events."
4. Dead Man's Bluff (2005)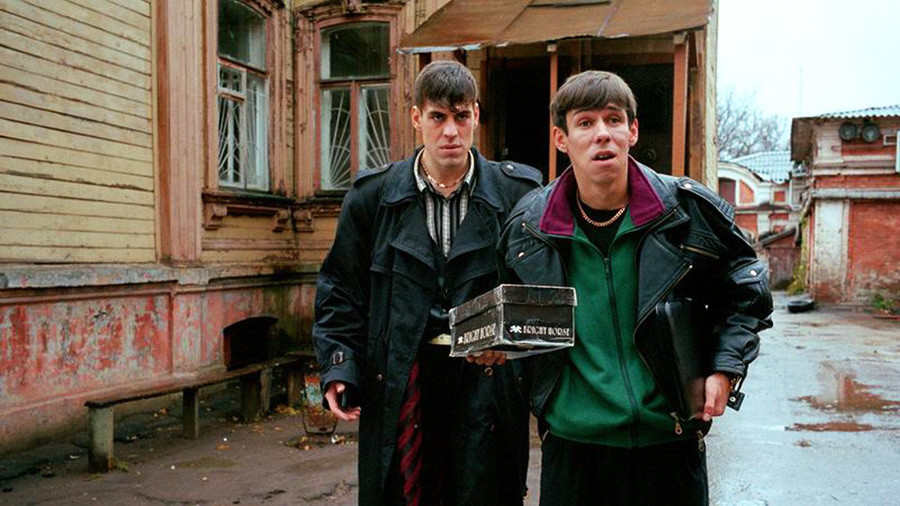 Dead Man's Bluff (2005)
Aleksey Balabanov/STV Film Co., 2005
Imagine a Tarantino movie – with gangsters, long dialogues and gallons of blood – only taking place in a Russian provincial town in the 1990s, the decade infamous for omnipotent organized crime groups. Alexey Panin and Dmitry Dyuzhev play two violent mobsters who face one problem after another.
"For those who survived the 1990s," propounds the film's marketing slogan. "Dead Man's Bluff is funny, cynical and anti-intellectual, but it's a tangible piece of social satire that makes us laugh nervously," critic Vasily Koretsky wrote.
5. Cargo 200 (2007)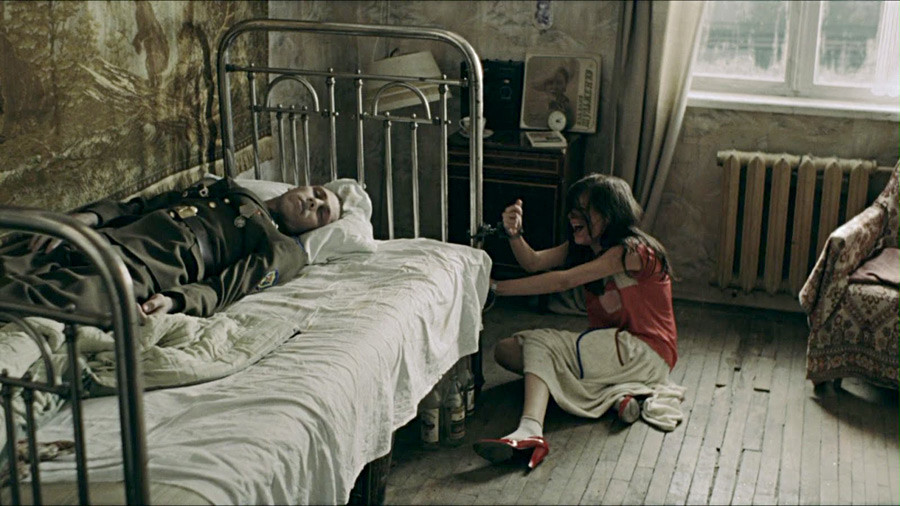 Cargo 200 (2007)
Aleksey Balabanov/STV Film Co., 2007
The year is 1984, Soviet troops are in Afghanistan, and young soldiers returning home in zinc coffins – the military slang term is "Cargo 200." Meanwhile, terrible things are happening in the fictional Soviet city of Leninsk, where a psychopath kidnaps the daughter of a local Communist Party boss.
Cargo 200, which is dedicated to the slow decay of the USSR, shocked Russia. Some actors refused to play after reading the script, and cashiers sometimes refused to sell tickets to the movie. Balabanov just shrugged: "It's not political, no message of any kind. Just my feelings on 1984."
6. Me too (2012)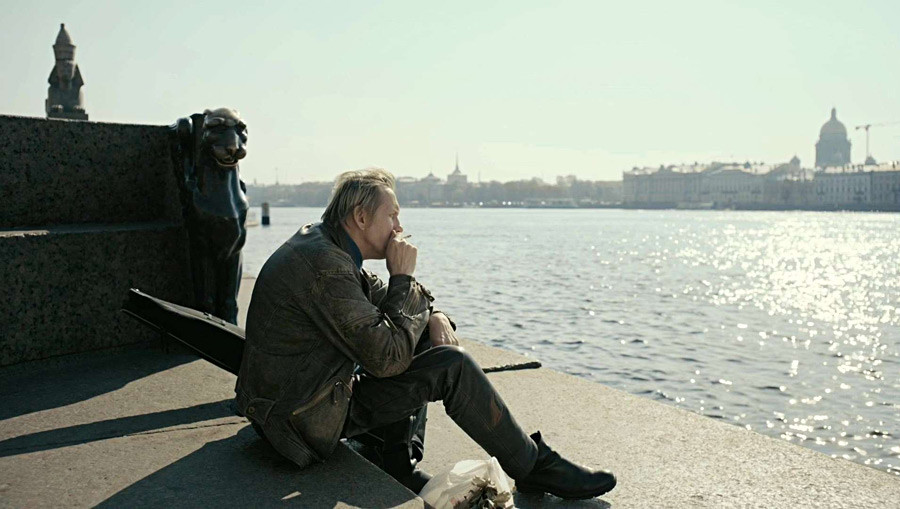 Me too (2012)
Aleksey Balabanov/STV Film Co., 2012
Somewhere to the southeast of St. Petersburg is a mystical area where legend says a belfry stands that will bring eternal happiness. A bandit, a musician and some friends go there; and everyone repeats, "Me too," after hearing the main hero say that he strives for happiness. But not everyone reaches the final destination, and no one gets out.
"I guess it's my last film," Balabanov said soon after the release. Sure enough, less than a year later Balabanov died of a heart attack. Me too – "at the same time the most hopeless Balabanov film and a fairytale," as cinema critic Anton Dolin put it. And it became the great director's self-obituary, where he appears at the very end in a short cameo just to say goodbye.
Russian cinema has more to offer than you may think - take a look at our list of classic American novels, for instance.
If using any of Russia Beyond's content, partly or in full, always provide an active hyperlink to the original material.