1. Olga Khokhlova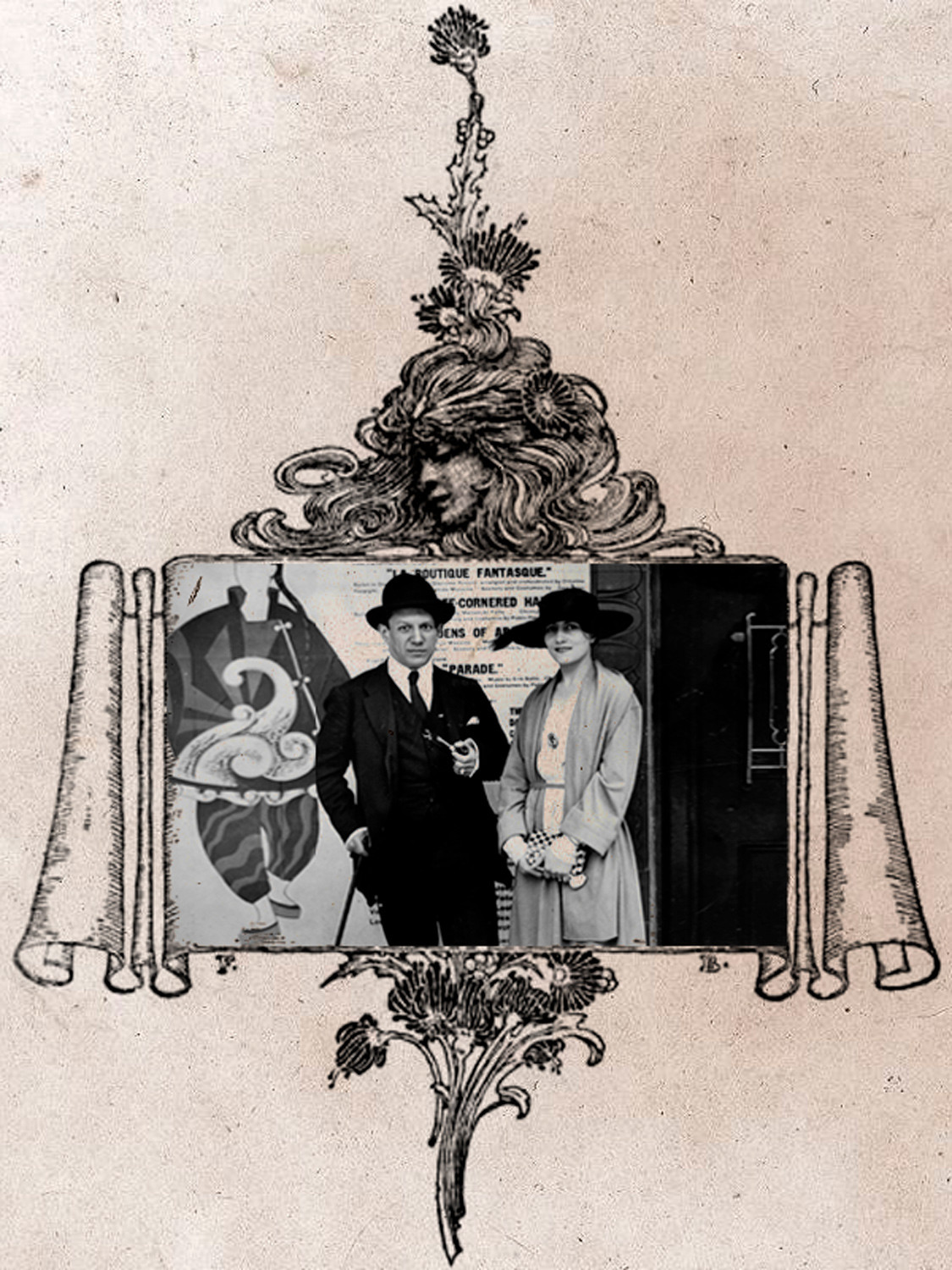 Khokhlova visited Paris in 1917 as a ballerina – at the time Picasso was designing the set and costumes for one of her shows. So enamored was he with this unsmiling, red-haired Russian beauty that the 35-year-old painter spent the best part of a year trying to woo her. The pair married a year later in spite of Picasso's mother's objections to her son getting hitched to a foreigner. She eventually gave in when Picasso gifted his mother a portrait of his bride-to-be in a mantilla.
Initially, the marriage fueled Picasso's rise into the upper echelons of Parisian society, and his aristocrat wife relished their status. In many regards, the early day of their marriage was a period of stability and happiness, helped by the birth of their son Paulo in 1921. Picasso's paintings of Khokhlova from the era are extremely loving; they tend to idealize her innocently sitting and reading, with pronounced emphasis on her perfect nose and eyes.
As the marriage developed, it became hampered by Khokhlova's prevailing medical woes, and as of 1927, Picasso secretly hitched up with a mistress in the form of the 17-year-old Marie-Therèse Walter.
Their relationship turned from stale to sour, and Khokhlova and Picasso separated in 1935.
2. Gala Dalí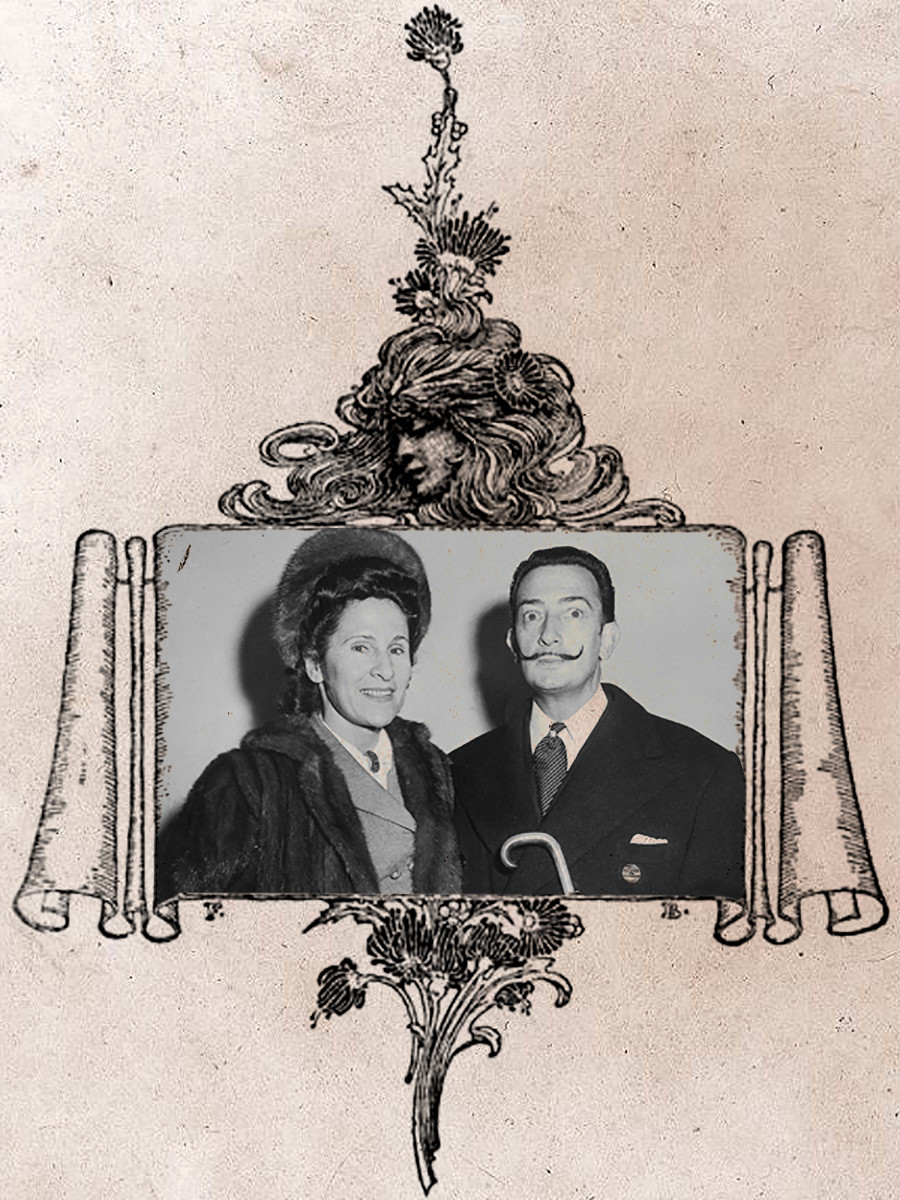 Plum leaves/Flickr, Getty Images
Gala Dalí (née Elena Ivanovna Diakonova) was in many ways a mysterious figure, just like her husband Salvador. Although best remembered as a muse, Gala was an independent and equal half in their marriage, with most of her work done out of the limelight.
Born in Kazan and raised in Moscow, Gala first met Salvador Dalí with her then-husband Paul Éluard, the surrealist poet, in 1929. Having fallen in love with this little-known young Spanish artist ten years her junior, she eloped to his seaside village of Cadaqués to be with him – five years on, they were married.
Gala's femininity became one of the cornerstones of her husband's artistic endeavors, and he would go on to immortalize her as a Madonna figure, an enigma, and as a powerful erotic symbol. However, the pair's relationship, while subject to extreme mutual inspiration, was alleged to have been uniquely unphysical due to Salvador's phobia of physical contact: Gala ostensibly nicknamed him "my little son."
But Salvador was lucky to have Gala, and he knew it. Fearsome and voracious, the Russian fought tooth and nail to promote her husband's work, touting his paintings from gallery to gallery. So intertwined was this intense creative bond that Salvador momentarily signed his artworks "Gala Salvador Dalí," alluding to the pair's total unity.
3. Lydia Delectorskaya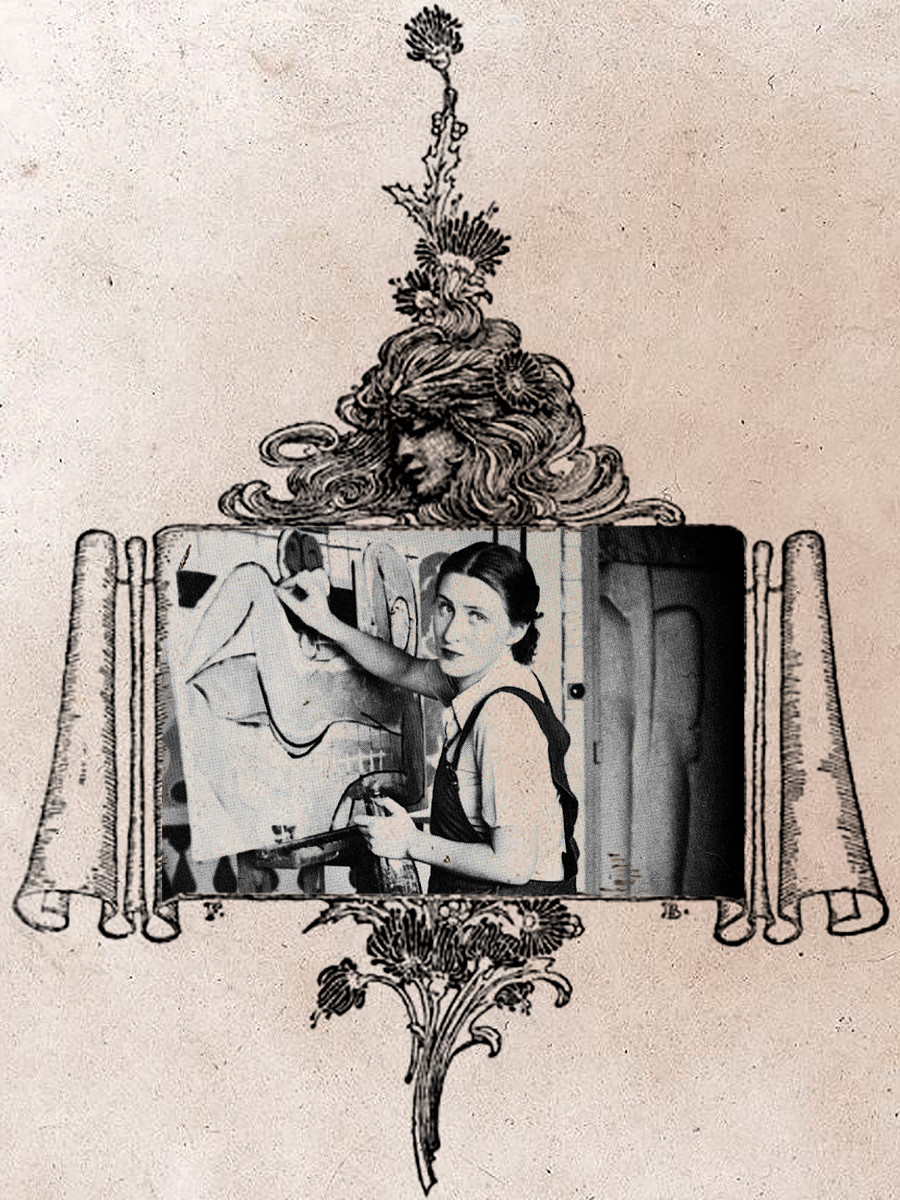 Henri Matisse's platonic relationship with his Siberian companion was a tale of two vulnerable people depending on each other. Without her, the renewed productivity seen in the last two decades of the great artist's life would have been practically impossible.
Raised in Tomsk and orphaned by the death of both parents in 1922, Lydia Delectorskaya became stranded in Nice. An impoverished refugee, she survived by dancing and modelling, and eventually became Matisse's studio assistant on his masterpiece "The Dance." Delectorskaya was then tasked with caring for Matisse's ailing wife Amélie, but gradually assumed the role of Matisse's manager, overseeing the running of the studio, models, and exhibitions. As her biographer Hilary Spurling wrote, "She could have run an army… Everything worked like clockwork."
With a newfound sparkle in her eye, Delectorskaya became Matisse's model herself in "The Pink Nude" (1935). So personally acquainted was Matisse with her body that he painted nobody else for the next four years. Even when Delectorskaya was banished by Matisse's wife for usurping the old woman in her own home (the Russian then tried to commit suicide), the pair were irreversibly reunited following Amélie and Henri's separation in 1939.
4. Sonia Delaunay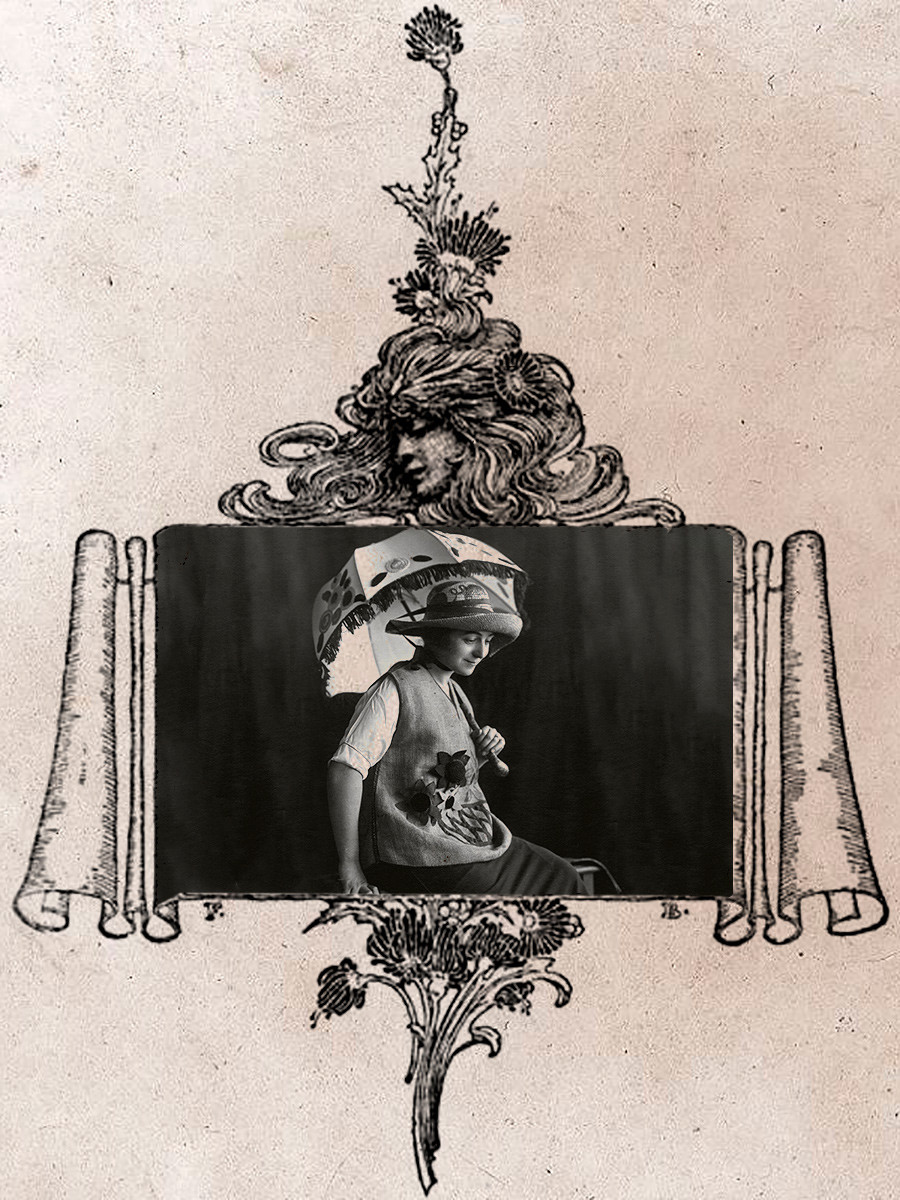 Plum leaves/Flickr, Public Domain
Already an established artist when she met her husband Robert, Sonia Delaunay (née Sara Stern) is perhaps the only muse on this list to have had a thriving career of her own.
Born in Russian empire in 1885, Sonia spent her childhood in St. Petersburg after being adopted by a wealthy uncle. With a privileged upbringing came an education in the arts, allowing her to study in Germany and then in Paris. It was there that she first came across Robert before marrying him in 1910.
After Robert and Sonia's child Charles was born in 1911, a Ukrainian-style quilt she made for him "evoked cubist conceptions" within her. The couple's resulting fusion of cubism and neo-impressionism, dubbed "simultanism," demonstrated how colors can be altered depending on those surrounding them. This is evidenced in Sonia's "Prismes Electriques" (1914), or Robert's "Circular Form" (1913).
From there on, Sonia treated every arena of her life as equally deserving of vibrancy, famously declaring that "color is the skin of the world." The couple's apartment became a platform for experimentation where Sonia applied contrasting colors to their walls, furniture, and even their clothes, which they showed off in Paris's Bal Bullier tango club. After WWI, the same apartment turned into a salon for the global avant-garde.
Throughout the 1920s, Sonia continued to cut her teeth as a fashion designer, opening her own studio. After the death of her husband in 1941, painting once again became Sonia's preferred medium, and her life's work earned her an exhibition at the Louvre in 1964 (a first for any woman).
If using any of Russia Beyond's content, partly or in full, always provide an active hyperlink to the original material.