Russians find St. Petersburg depressing. These 5 books explain why
To understand the city's soul you need more than a contemporary tourist guidebook. Here is a list of books written by Russian writers decades and even centuries ago that show how the city has changed little.
1. 'The Bronze Horseman' by Alexander Pushkin (1833)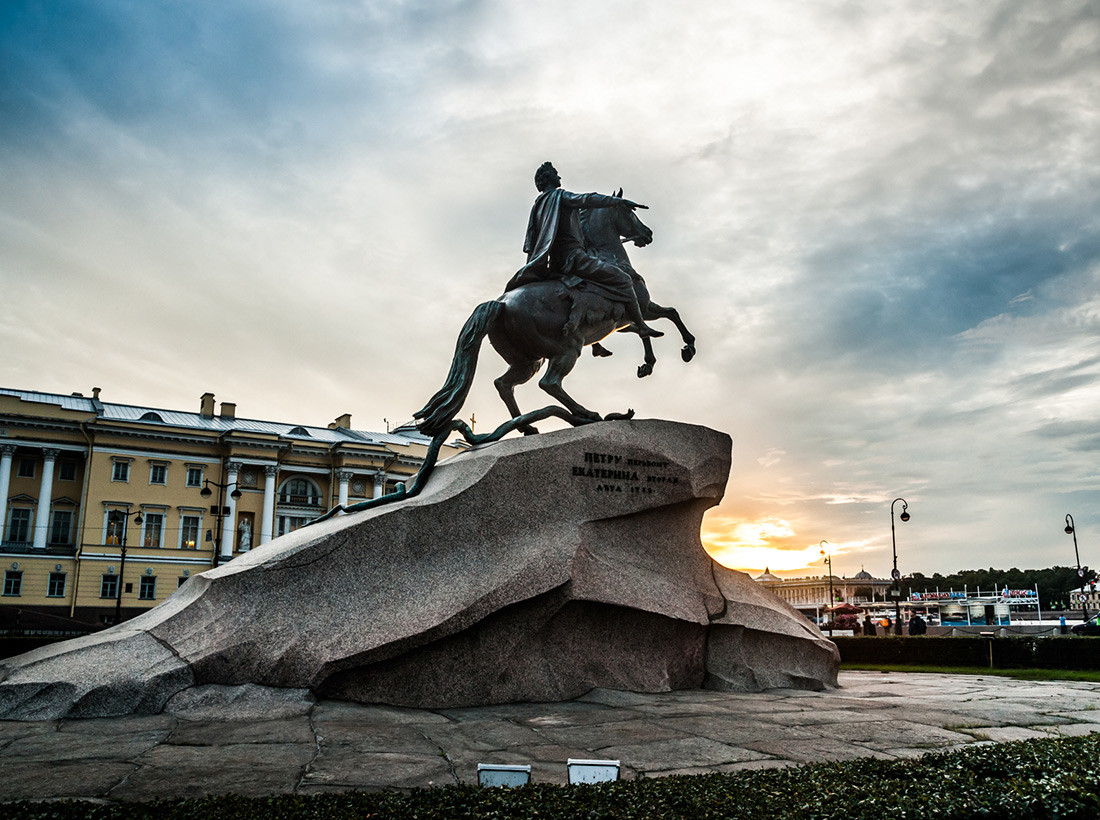 The way the poet depicted the city has become iconic and even idiomatic. In fact, thanks to Pushkin "The Bronze Horseman" is now a nickname for Peter the Great's monument. The poem starts with the depiction of Peter standing on the site of his future capital, dreaming about building a city and opening a 'window' to Europe.
One century later all his dreams came true: the city is booming, and full of stunning imperial buildings. But far too preoccupied by geopolitical strategy, the Russian tsar ignored the fact that the city stands on marshy lands. Flooding is a common occurrence, with the most devastating one taking place in 1824. This disaster is vividly described in Pushkin's poem. The main hero, the poor official Eugene, survives, but he lost his beloved and became angry at the city's founder.
While flooding no longer seriously threatens St. Petersburg, because of a protection barrier built not long ago, residents still complain about the climate, strong winds and harsh winters.
2. 'Petersburg Tales' by Nikolai Gogol (1835-42)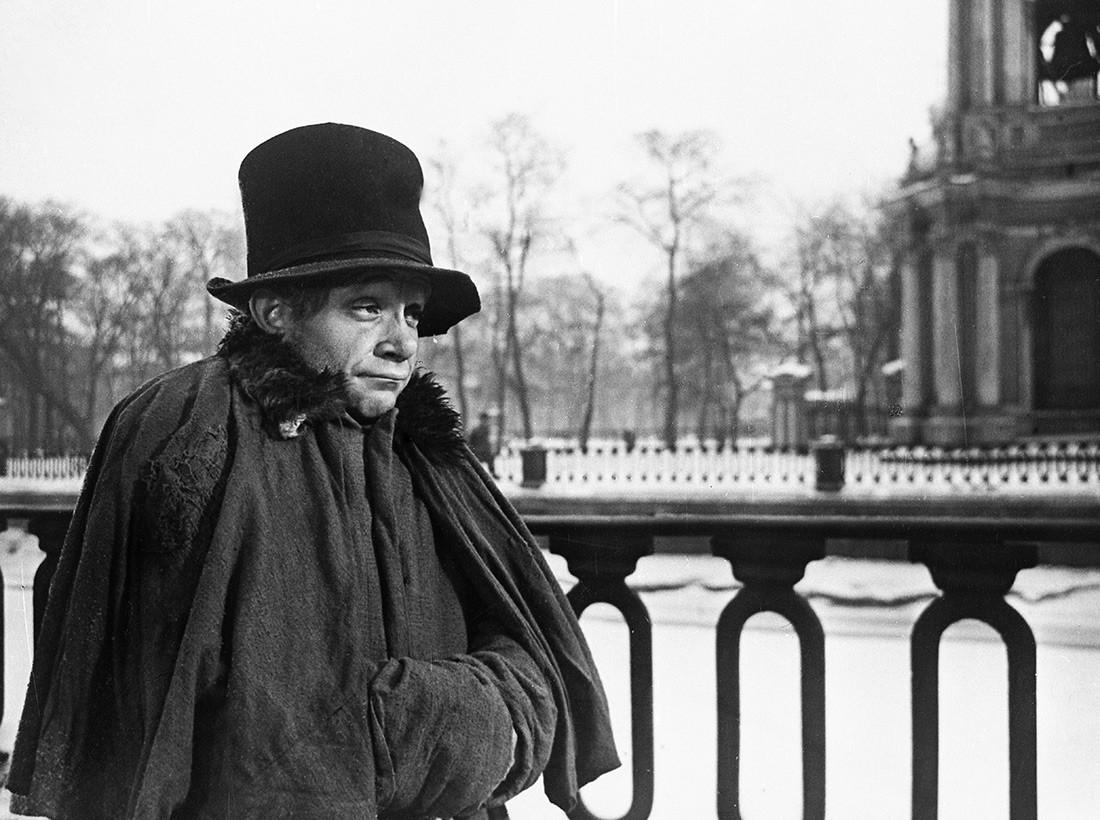 A screenshot from 'The Overcoat' movie based on the Gogol's story starring actor Rolan Bykov
Sputnik
Petersburg Tales is a collection of five stories showing the contrasts and difficulties of life in the city. In 1828, the young Gogol came to St. Petersburg from a provincial town in Ukraine. He was full of many hopes, but met many disappointments. Like some of his heroes, Gogol felt miserable in the big city, worked at a dull job and didn't have enough money to buy a winter overcoat.
"The Overcoat" and "Diary of a Madman" tell the stories of poor clerks who can't cope with the social injustice, which according to the writer was a main feature of St. Petersburg.
"Nevsky Prospect" describes the city's major thoroughfare as "the main beauty of the capital," which however "lies all the time." And at nights the devil is "kindling the street-lamps with one purpose only: to show everything in a false light."
Mystical events and phantasmagoria are typical for Gogol's works. In the story, "Nose," this part of a human face separates from his owner, walks freely in the city, rides in a carriage and wears the uniform of a general.
In the "Portrait," a poor artist buys a painting that depicts an old man. At night it comes alive, leaves the frame and counts a wad of cash.
3. 'Crime and Punishment' by Fyodor Dostoevsky (1866)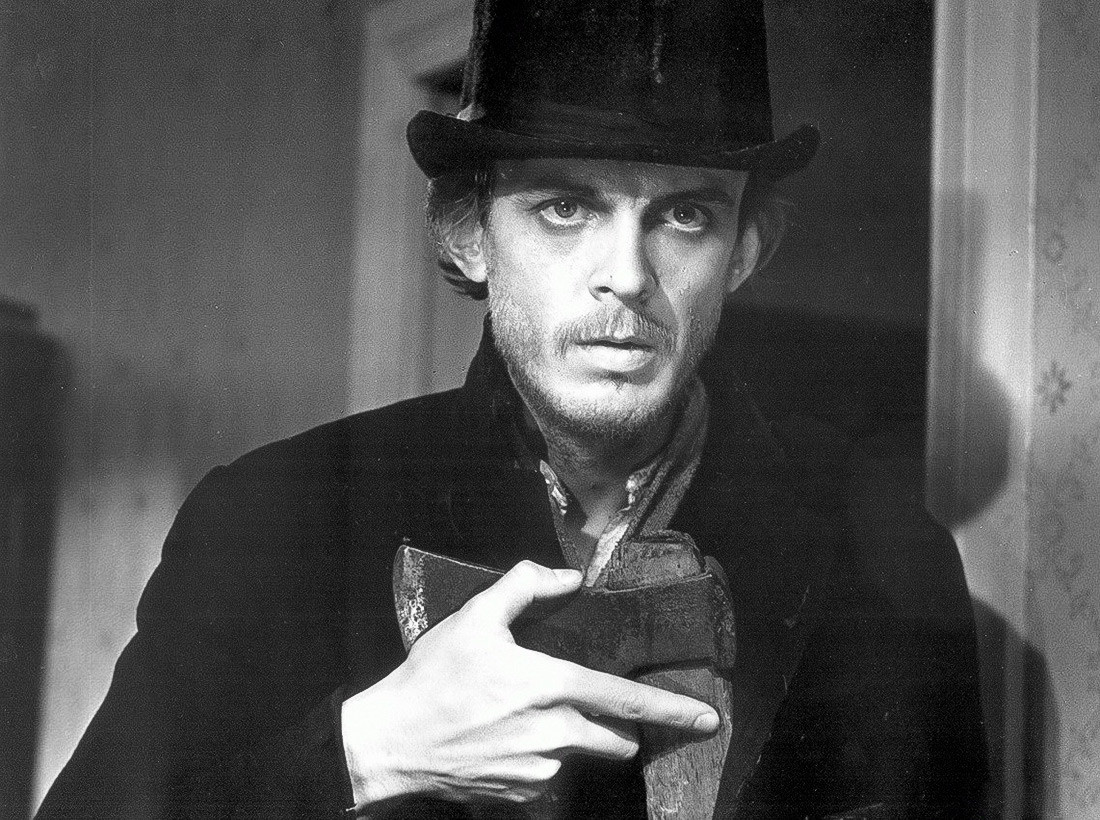 A screenshot from 'Crime and Punishment' movie
Lev Kulidzhanov/ Gorky film studio, 1969
The city is the hero in several of Dostoevsky's books and plays a decisive role in the life of other characters. "This is a city of half-crazy people... there are few places where you'll find so many gloomy, harsh and strange influences on the soul of a man as in St. Petersburg," stated the author in Crime and Punishment.
A young student, Raskolnikov, is shattered by poverty and enjoys reading philosophy. He comes to the conclusion that all humanity can be divided into two types: "super people," and "trembling creatures." So he decides to test which group he belongs and kills an old pawnbroker whose services he used from time to time. After committing this crime, Raskolnikov can't live normally, and moral torment drives him mad.
Nowadays, you can go on a special "Dostoevsky tour" around the city because the author uses genuine urban topography in his fiction.
4. 'The Blockade book' (1979) by Ales Adamovich and Daniil Granin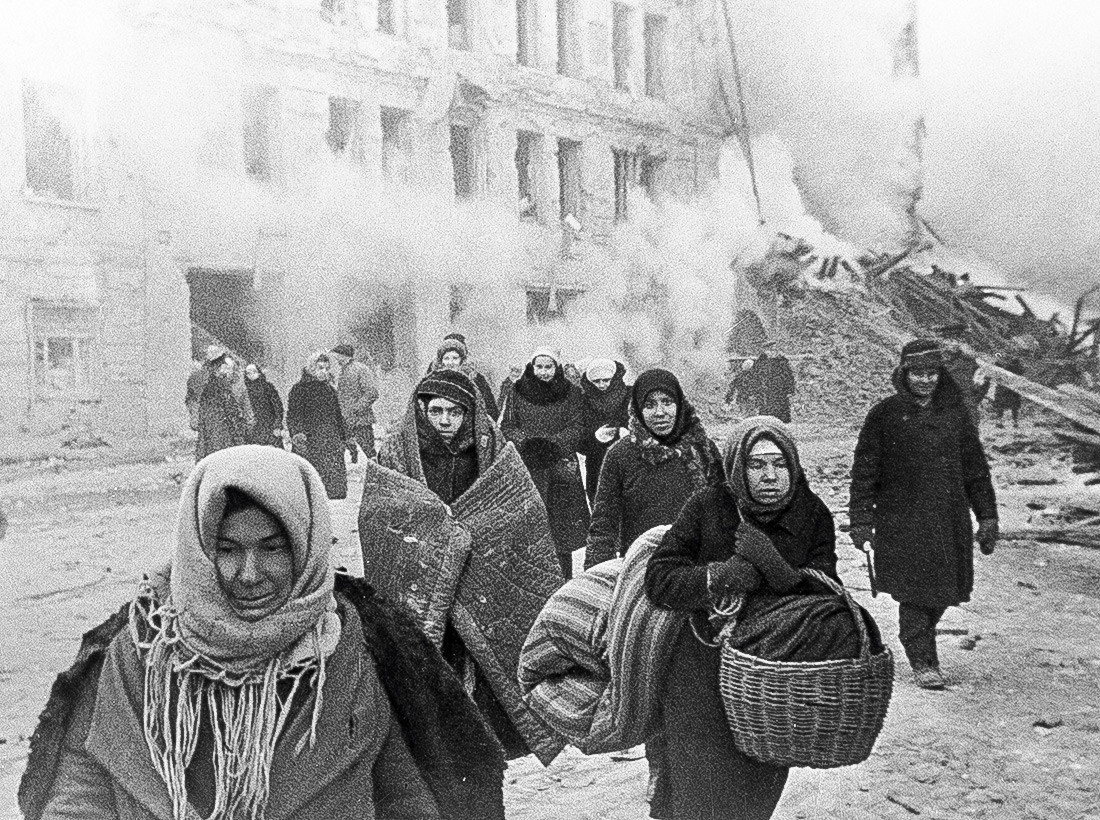 Leningrad during the Siege, archive photo
Boris Kudoyarov/Sputnik
The Siege of Leningrad, which lasted almost 900 days during World War II, was one of the longest and most destructive sieges in history. The authors of this book interviewed survivors, researched diaries and personal memoirs.
When the first excerpts were published in a Soviet journal in 1977 it led to much shock because the style and narrative were very different from the official version of these historical events. The narrative voice is very human and touching as we meet a young mother with two small children, a teenager and an elderly academic. The book is heavy and depressive, but it's absolutely worth reading if you'd like to know the truth about the War.
The Blockade book was translated into English in 2007 under the titleLeningrad Under Siege: First-hand Accounts of the Ordeal. Explore the Siege of Leningrad through seven things that speak louder than words.
5. 'The Suitcase' by Sergei Dovlatov (1986)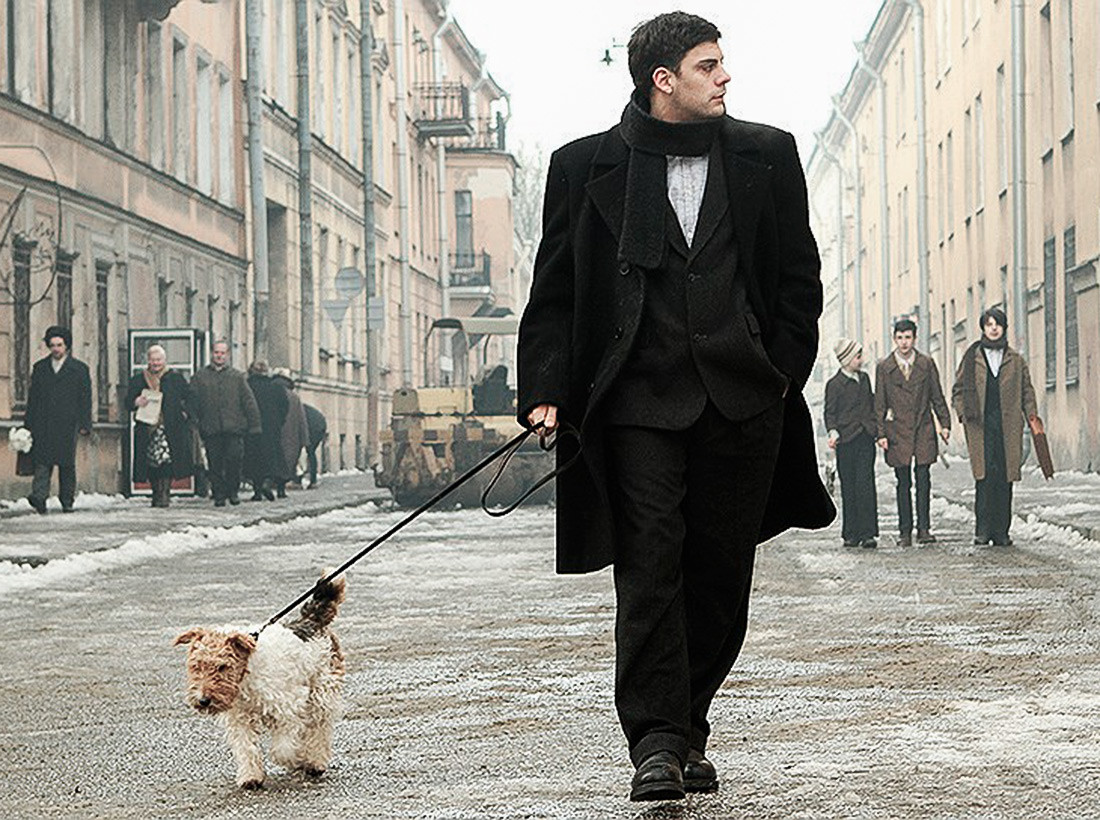 Serbian actor Milan Marić starring in 'Dovlatov' movie
Alexei German Jr/Art&Popcorn, 2018
Unpack "The Suitcase" of this Russian-American writer to learn about life in Soviet Leningrad. After emigrating to the U.S. the character took just one item of luggage, and after some time decided to go through his things. With humor he recalls stories connected to his belongings. Although Dovlatov shares his personal stories, they are quite typical for many Soviet citizens who witnessed shortage of goods, black-market purchases, and censorship.
A nice double-breasted suit reminds him of his interaction with a KGB officer. A Romanian poplin shirt tells about the tender and difficult relations with his wife, while driving gloves evoke surreal memories - Dovlatov played the role of Peter I in an amateur movie. One day, he stood in line with ordinary workers to get some beer, but nobody was surprised to see the tsar.
Read more: 8 Russian books to help you find the meaning of life
If using any of Russia Beyond's content, partly or in full, always provide an active hyperlink to the original material.