5 most famous Russian folk patterns (PICS)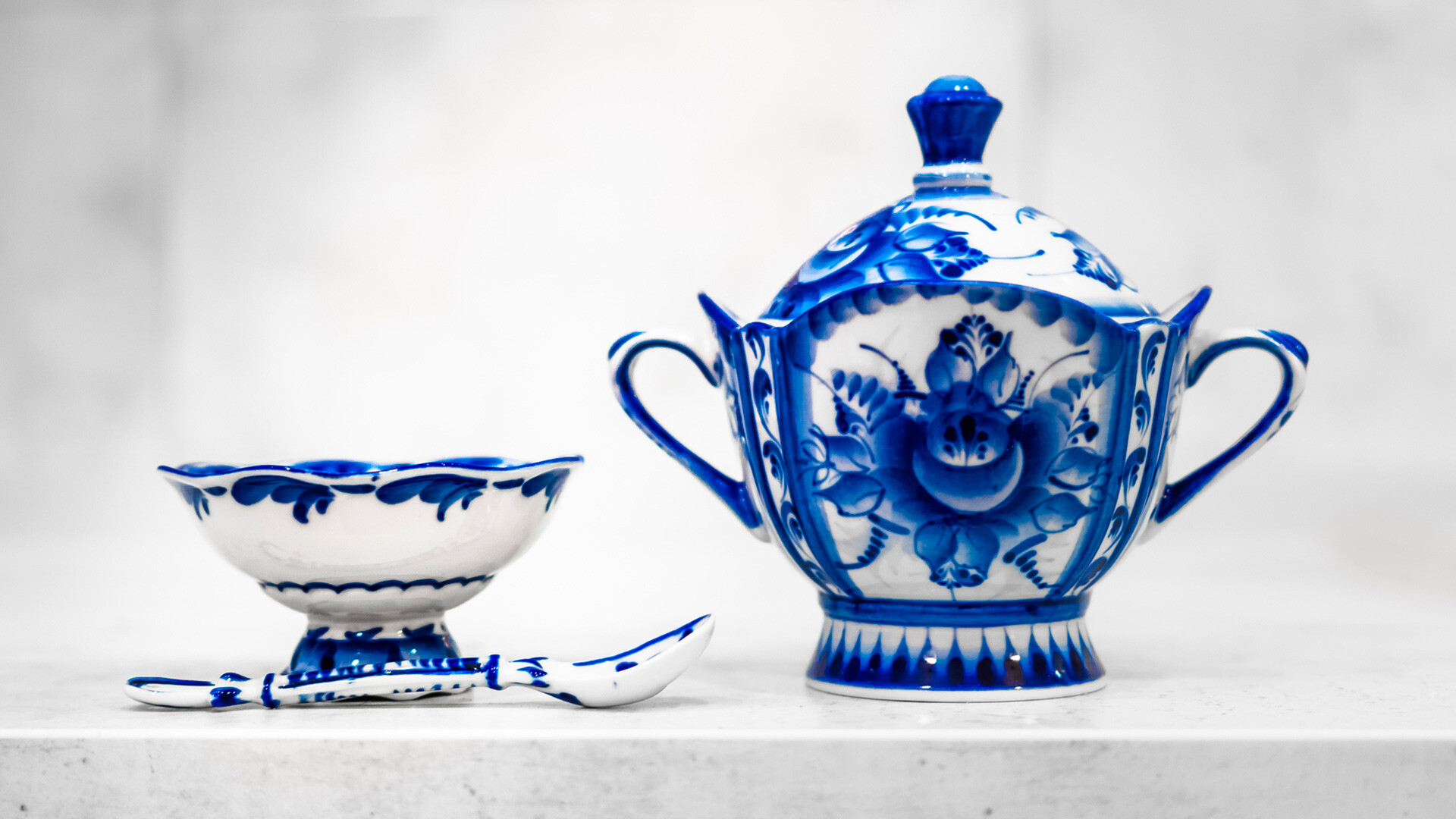 In every Russian village, there were folk craftsmen and artists with their own original styles. But the particular styles below became known all over the country and beyond.
1. Khokhloma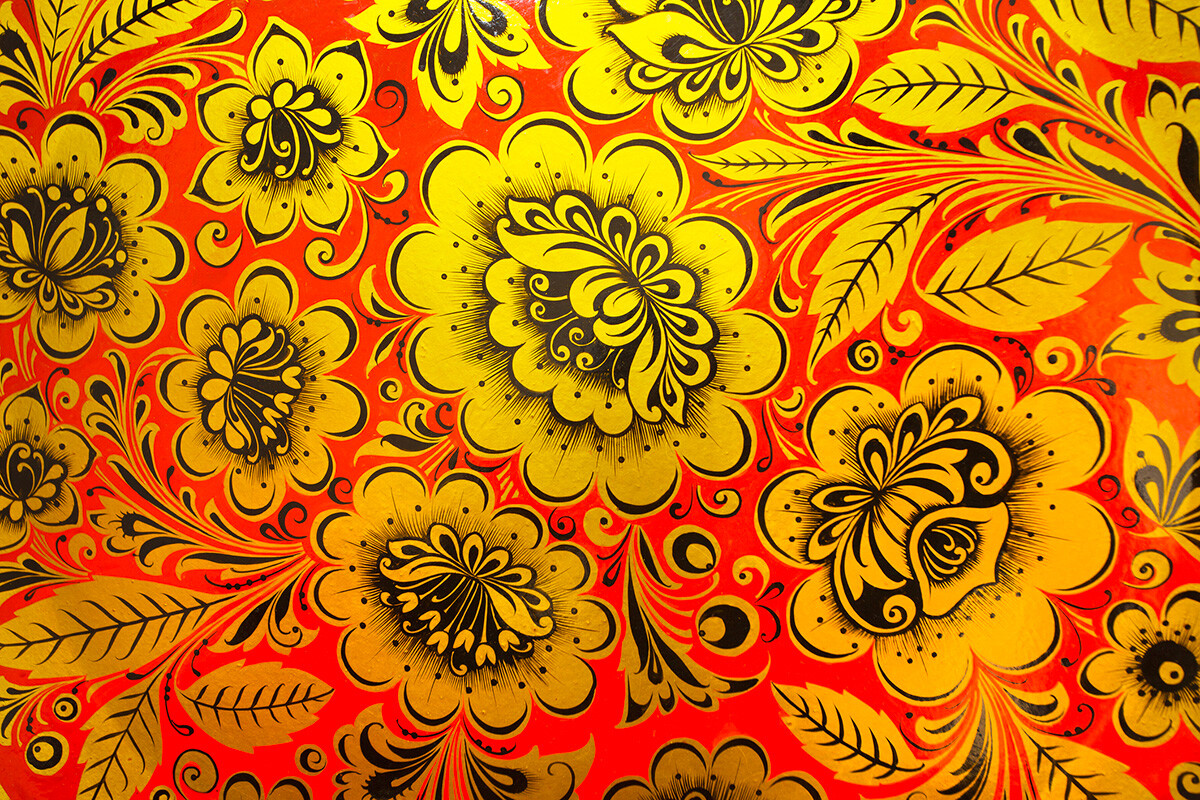 Khokhloma is "the calling card" of all Russian patterns, the most popular and recognizable. The type of handicraft, as well as the pattern, traditionally bears the name of the place of its origin and production. In the case of khokhloma, it's the village of Khokhloma in the Nizhny Novgorod region. There is a legend that the handicraft comes from the Old Believer icon painters of the 17th century.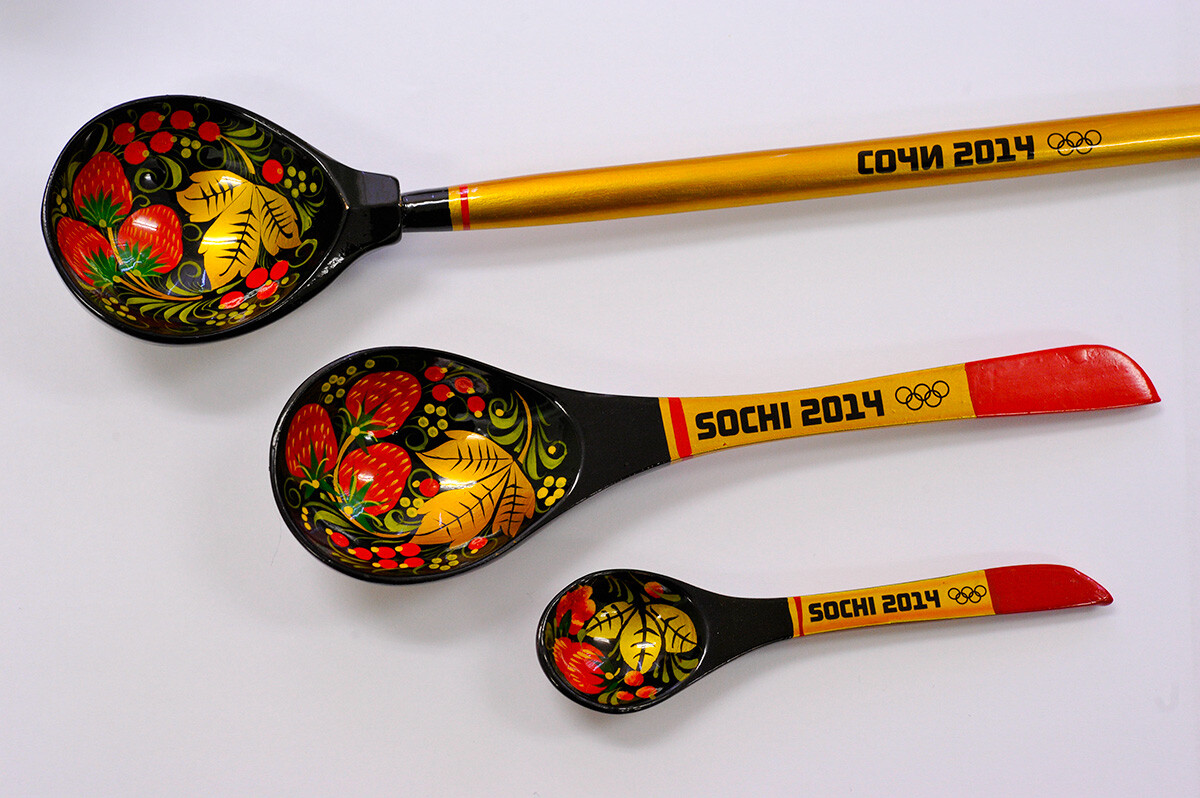 Alexei Kudenko/Sputnik
Historically, khokhloma was a painting on wood - mainly dishes and kitchen items, as well as wooden furniture. Russian wooden spoons painted with khokhloma are especially famous. The pattern is always painted on a black background with bright red, green and gold colors. The main motifs are berries and herbs, sometimes the pattern features birds, as well.
2. Gzhel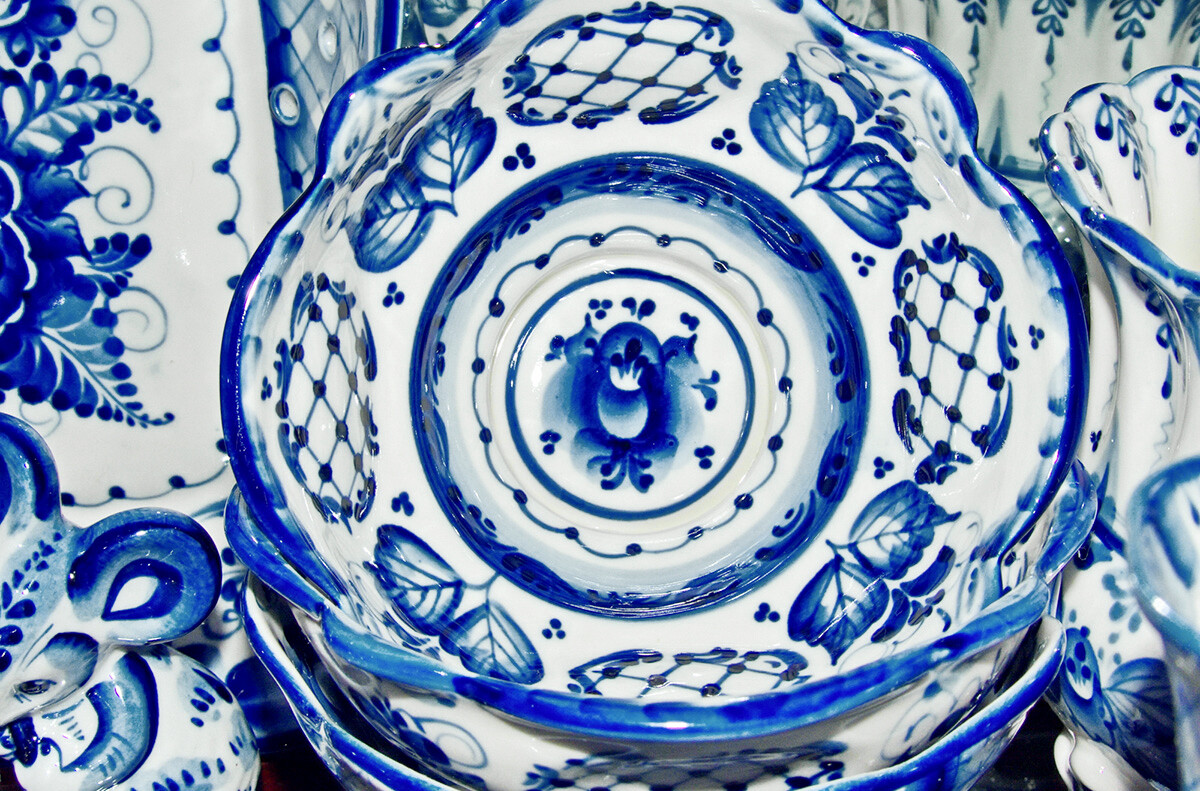 Legion Media
Gzhel is often said to be very reminiscent of Delft faience and Chinese white and blue ceramics, but there is no direct evidence of such "borrowing". The type of ceramic handicraft comes from the village of Gzhel in Moscow Region and the surrounding villages, where the special clay has been mined for ages.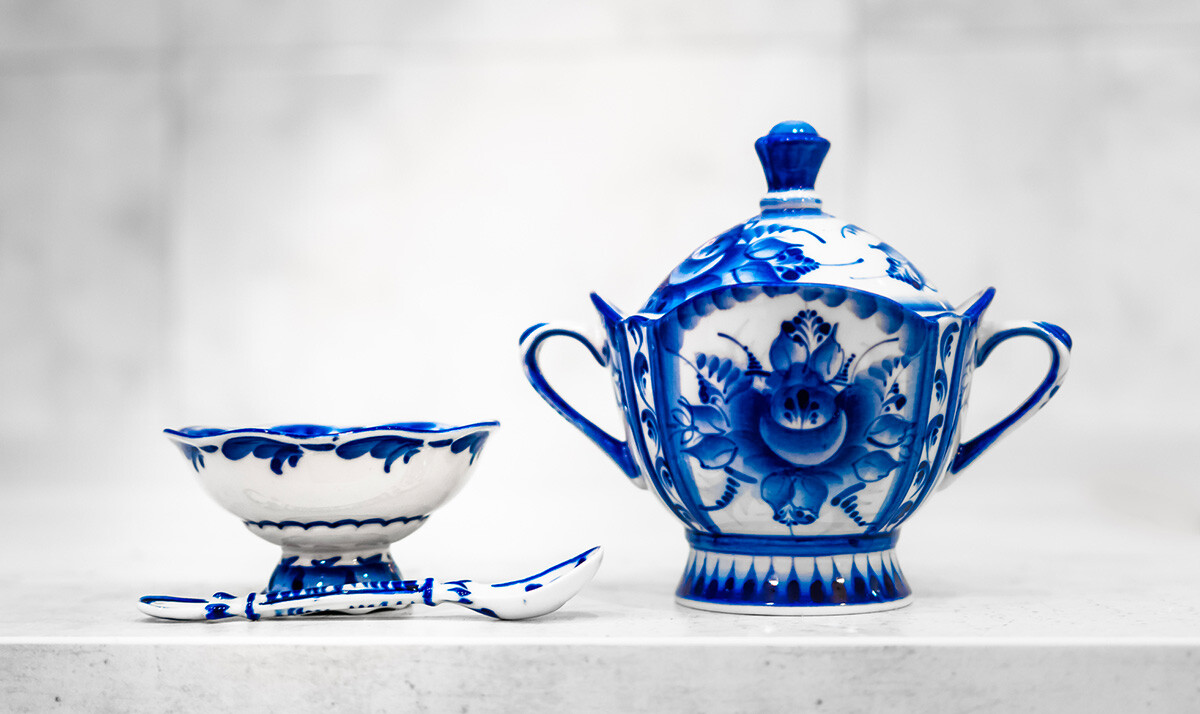 Legion Media
Porcelain produced from local clay was appreciated even at the court of Tsar Alexei Mikhailovich. In the 17th century they began to develop in Gzhel the production of crockery for the apothecary and "alchemy" needs. In the 19th century, there were already dozens of factories in the area, which produced dishes, stove tiles and other ceramic products, as well as toys in the form of animals. The technique of gzhel is 'majolica' and it features floral ornaments and all in the brand's blue and white colors.
3. Zhostovo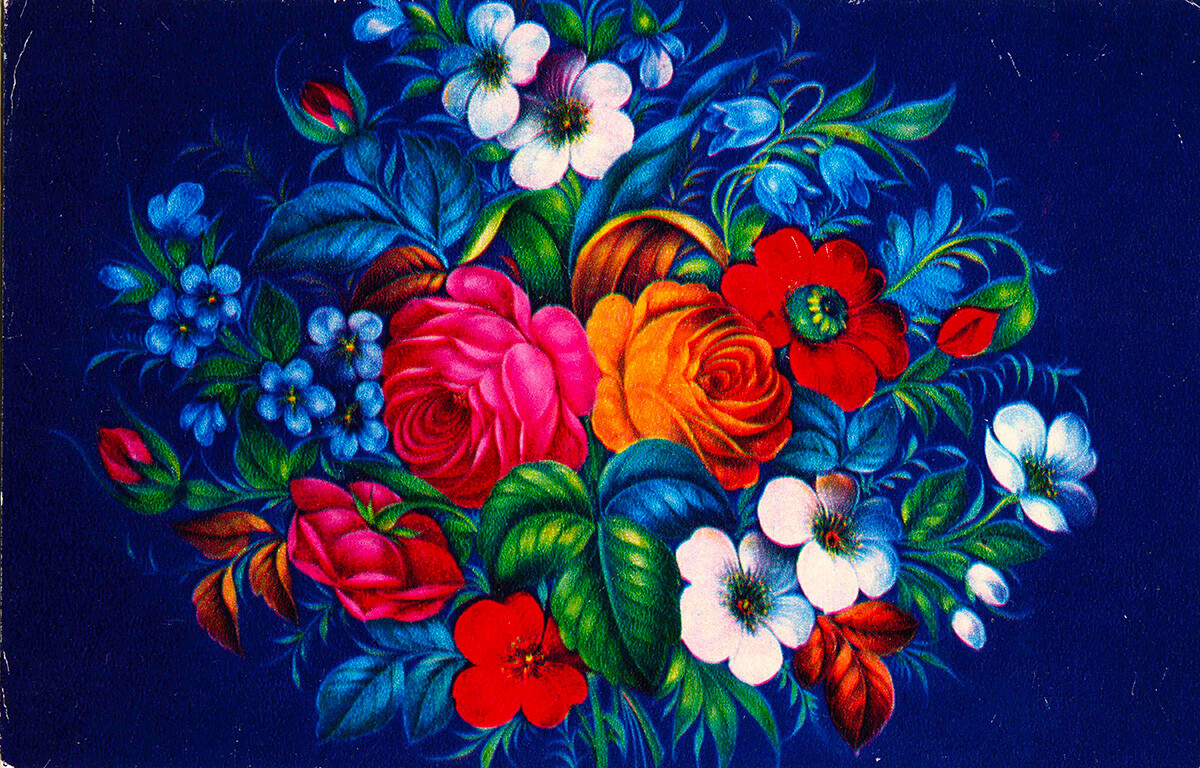 Igor Golovniov/Getty Images
The painting of forged tin trays in the village of Zhostovo in Moscow Region dates back to 1825 - the craft was "imported" from the Urals by the Demidov dukes (in Tagil, there was already a successful production of painted trays). The local Zhostovo artists, who already painted miniatures on wooden items, were engaged in the production of these trays. This synthesis of arts and crafts resulted in Zhostovo trays, now one of the most popular "people's" brands.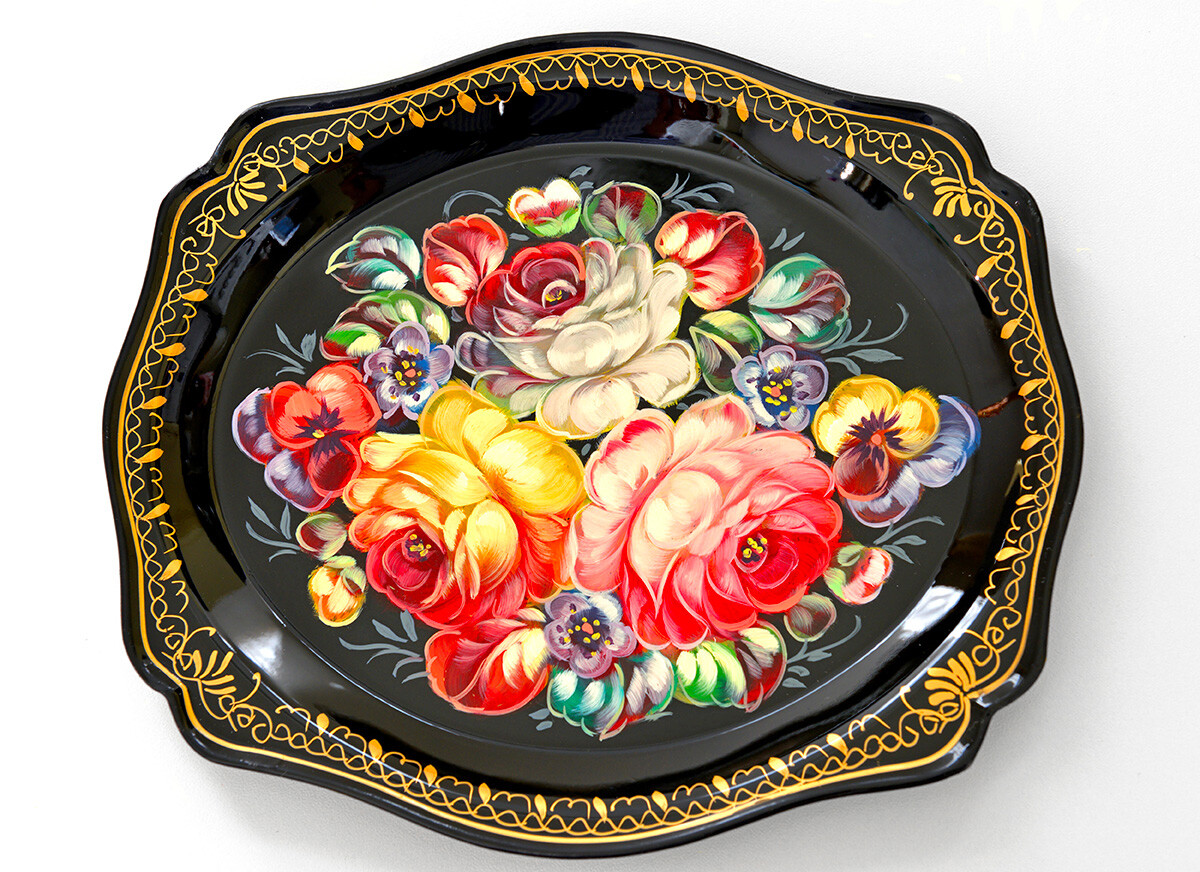 Legion Media
The colors of the tray and the painting can be different, the main feature of the composition is the floral bouquet in the center of the tray. Masters depict both garden and field flowers and herbs. They put a drawing with oil paints in several layers, achieving the three-dimensional image.
4. Palekh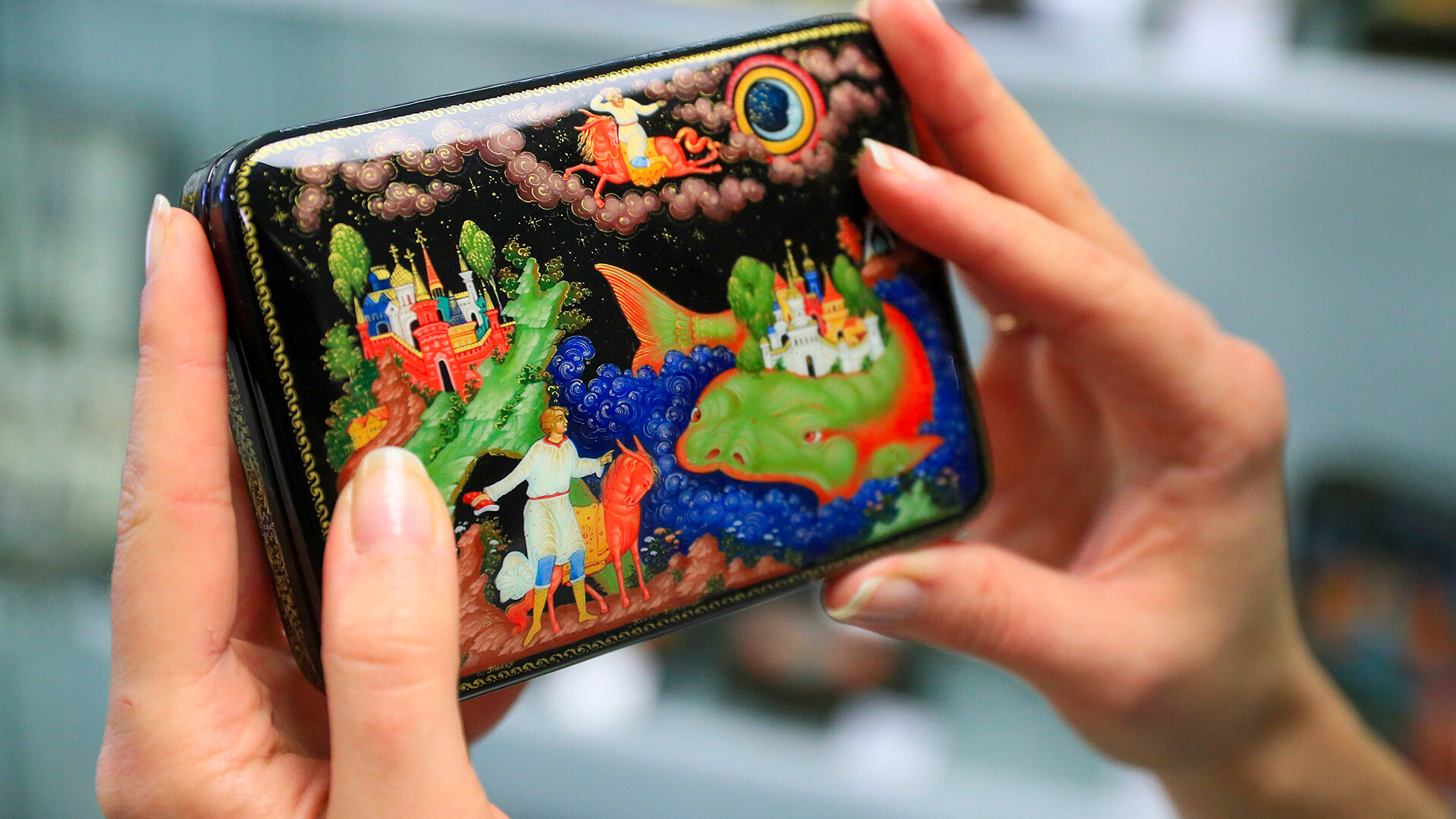 Vladimir Smirnov/TASS
Palekh lacquer miniature is a relatively young folk craft. After the 1917 Revolution, it was taken up by talented artists, former icon painters and masters of temple paintings from the village of Palekh (Ivanovo Region). In the new anti-religious Soviet state, artists focused their skills on "ancient painting". They depicted scenes from folk tales and works of literature, using iconographic techniques, particularly tempera paints.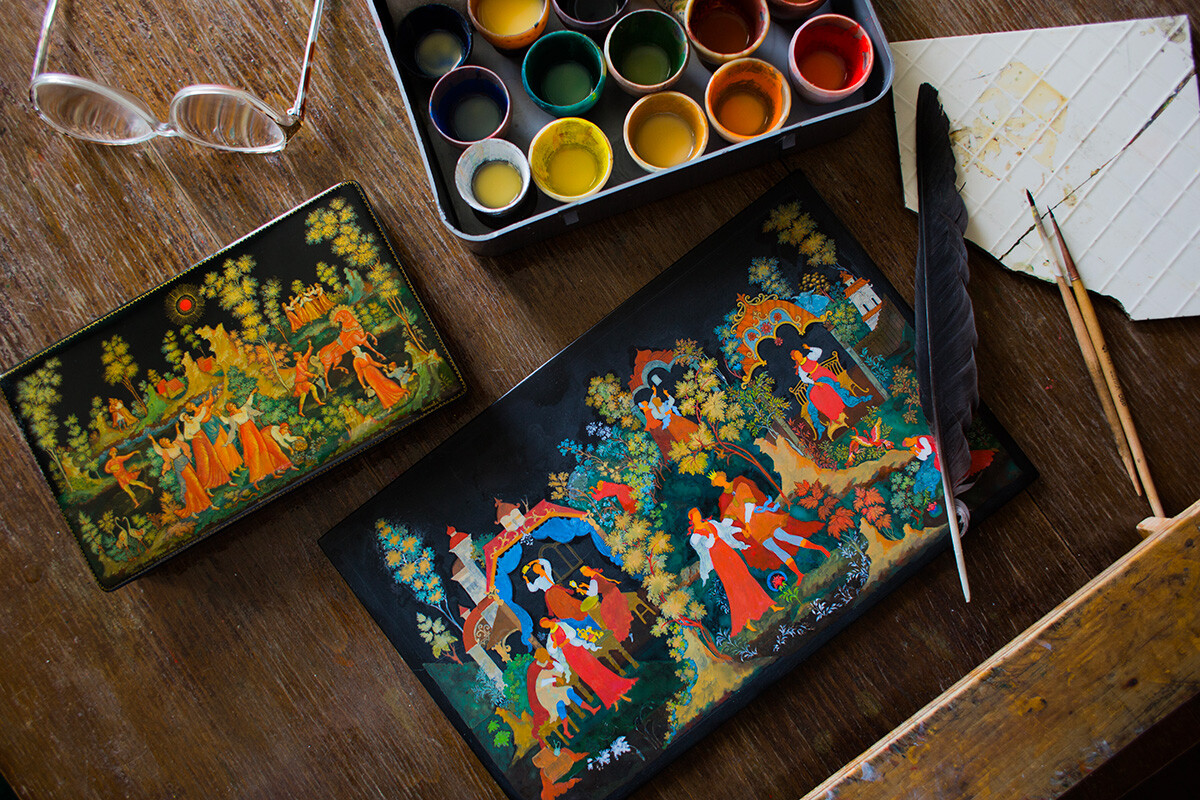 Marina Sibiryakova/Sputnik
The Palekh Art Decorative Artel appeared in 1918. Masters first painted wooden items and then - papier-mache. In the Palekh style, on a black background with bright red and gold colors, they paint mostly decorative items - often jewelry caskets, as well as a variety of small souvenirs.
5. Gorodets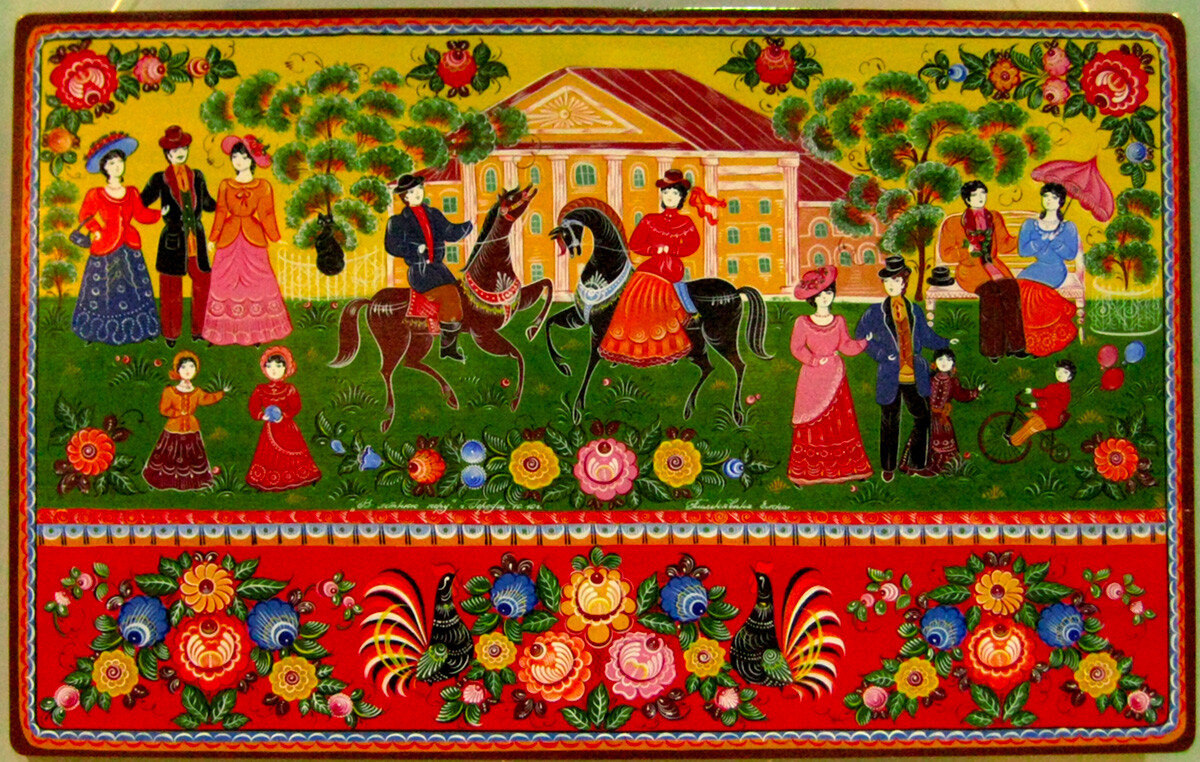 shakko (CC BY-SA 3.0)
Originally from Gorodets, Nizhny Novgorod Region, this pattern dates back to the 19th century. It was first used to decorate sewing devices (called 'distaff'). Later, it was also found on wooden furniture and other items - chests, caskets, sledges, window shutters and even doors. Folk artisans depicted genre scenes from the everyday life of merchants and peasants.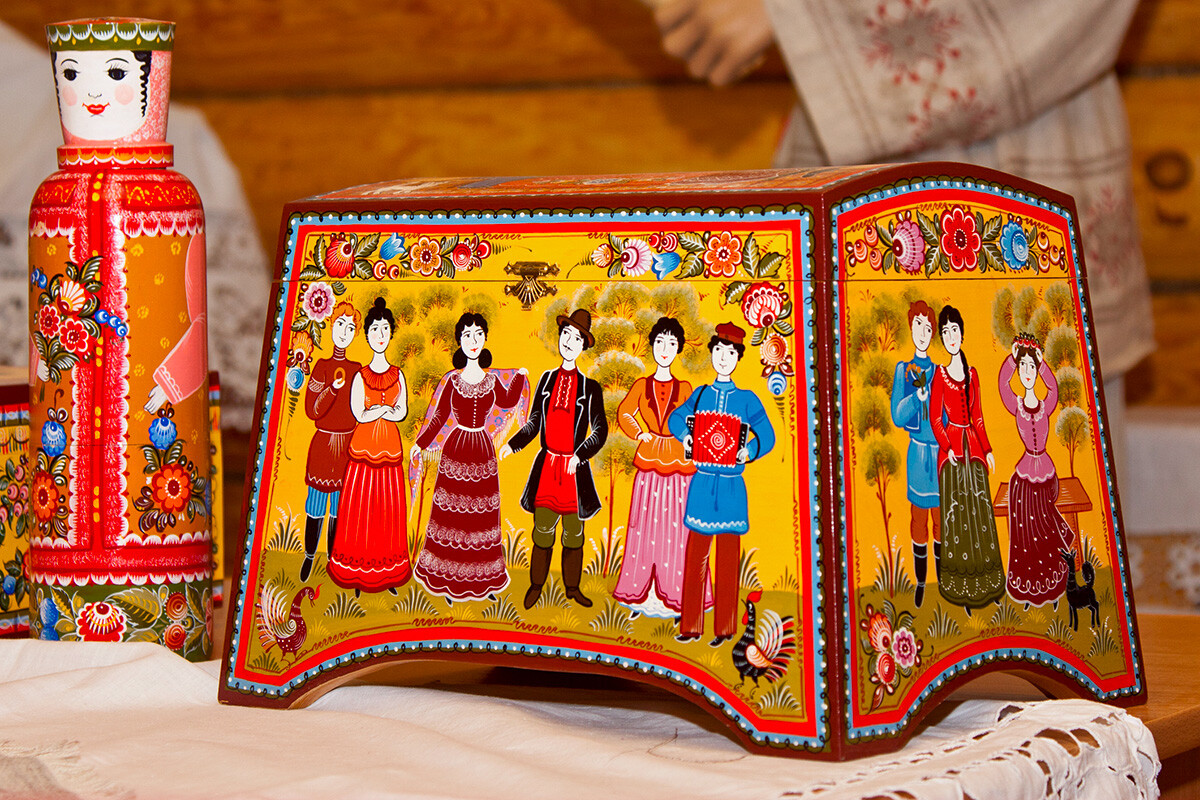 Legion Media
Plots and characters could be very different - but often a matchmaking, a feast or a promenade. There were also images of horses, birds and other animals. A distinctive feature is a riot of colors and contrasting transitions between them.
Dear readers,
Our website and social media accounts are under threat of being restricted or banned, due to the current circumstances. So, to keep up with our latest content, simply do the following:
Subscribe to our Telegram channel
Subscribe to our weekly email newsletter
Enable push notifications on our website
Install a VPN service on your computer and/or phone to have access to our website, even if it is blocked in your country
If using any of Russia Beyond's content, partly or in full, always provide an active hyperlink to the original material.