Handicrafts are among the most popular souvenirs à la russe that tourists buy when in Russia. Zhostovo paintings, Matryoshka dolls, Vologda lace, Gzhel, and many others examples of folk art with long, distinguished histories are the perfect presents for friends and family – forget vodka and fur hats! Russia Beyond highlights some of the most interesting handicrafts we've featured over the last 10 years.
Matryoshkas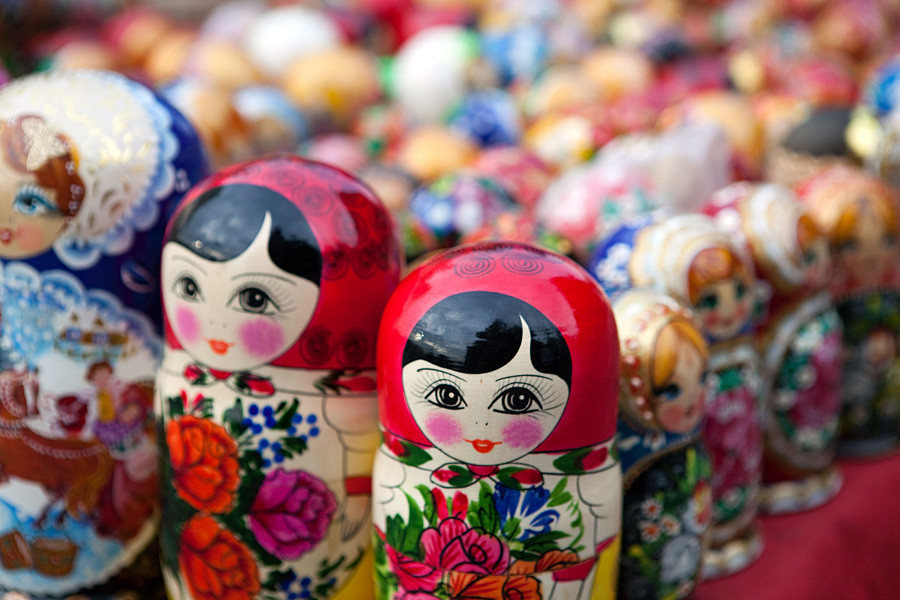 Russian nesting dolls or Matryoshkas are among the most well-known symbols of the country and a favorite souvenir for tourists and even Hollywood stars. You may be surprised to learn that the craft is only a century or so old – it feels like it has been around since the prehistoric times. Find out other facts about the dolls and watch a video of an artist at work, and read our report about the Dmitriev family from Sergiyev Posad who are preserving the tradition of painting Russian dolls.
Palekh lacquer miniature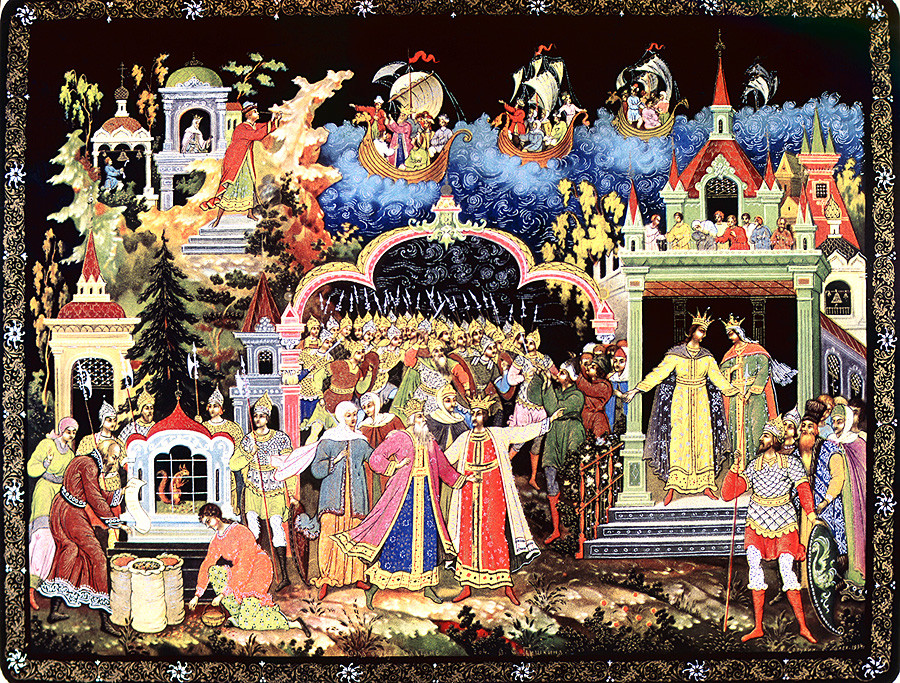 RIA Novosti
The Palekh miniature is a folk art that developed in the village of Palekh in the Ivanovo Region. The style of painting springs from the traditions of the ancient Suzdal and Moscow schools of icon painting (15th to 16th centuries).
Beginning in the 1920s, Palekh artists began decorating boxes, brooches, powder cases, spectacles cases, and ashtrays. The motifs for these miniatures were typically taken from everyday life, classic works of literature, fairy tales, folk poems, and songs. The works even won prizes at the World Expo in Paris in 1923.
Today, every tenth resident of Palekh is a graduate of the Palekh Art School. Here's our video from the village and school. You can also take a look at our gallery showcasing the art, and another video report about contemporary Palekh icon painting.
Khokhloma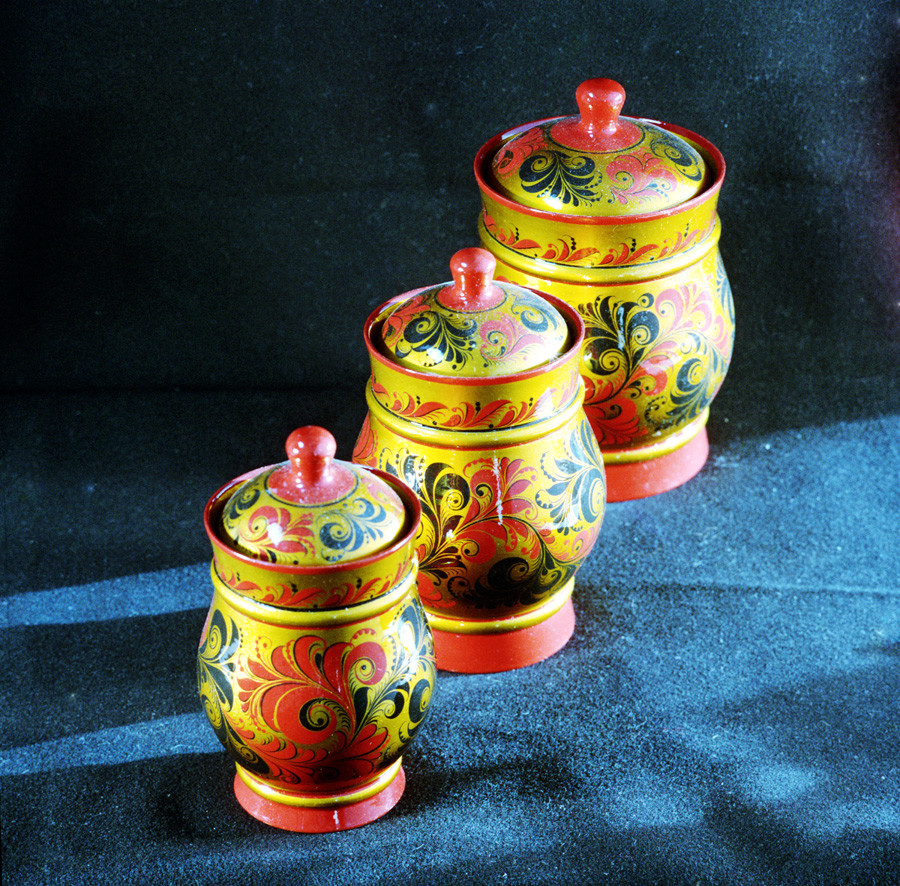 Boris Kavashkin/TASS
Khokhloma painting on wooden objects is pretty famous and it has certainly put the city of Nizhny Novgorod on the map. Did you know that Khokhloma and Matryoshka dolls have the same roots? Previously, they were all made by one association but in 1928 Khokhloma painting broke away and began to focus purely on tableware and furniture. Check out stories and a video about Khokhloma here, and these patterns are definitely worth a look!
Gorodets painting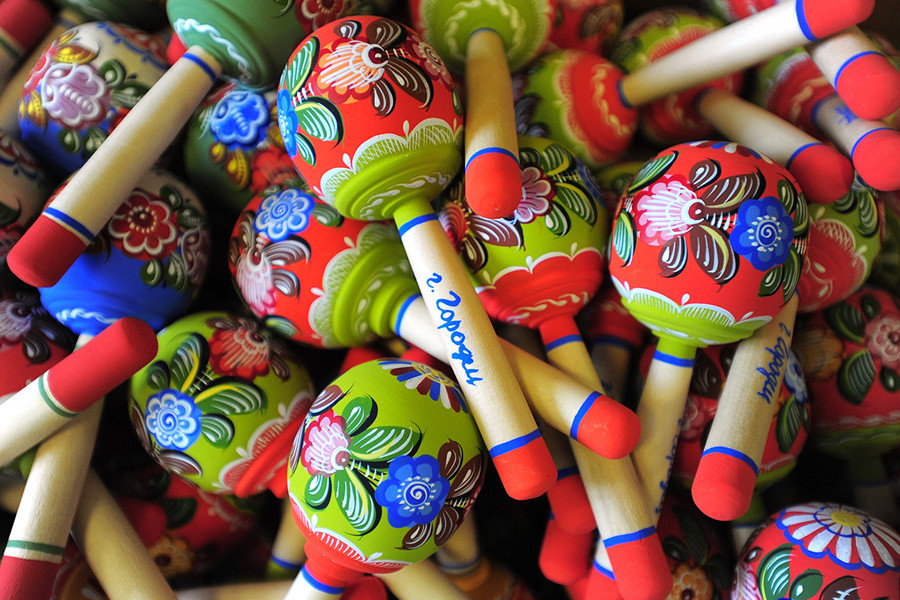 Vladimir Smirnov/TASS
Gorodets painting is a phenomenon of so-called naive art. It sprang from carved distaffs manufactured in villages near the town of Gorodets in the Nizhni Novgorod Region. Initially local craftsmen used the incrustation technique to decorate distaffs. Gorodets artists traditionally paint genre scenes (merrymaking, tea drinking, riding the famous Gorodets horse), decorative images of birds or animals (roosters, horses, lions, leopards), and flower patterns. Take a look at our videos about Gorodets and modern masters of decorative wood painting.
Kazakovo filigree metalwork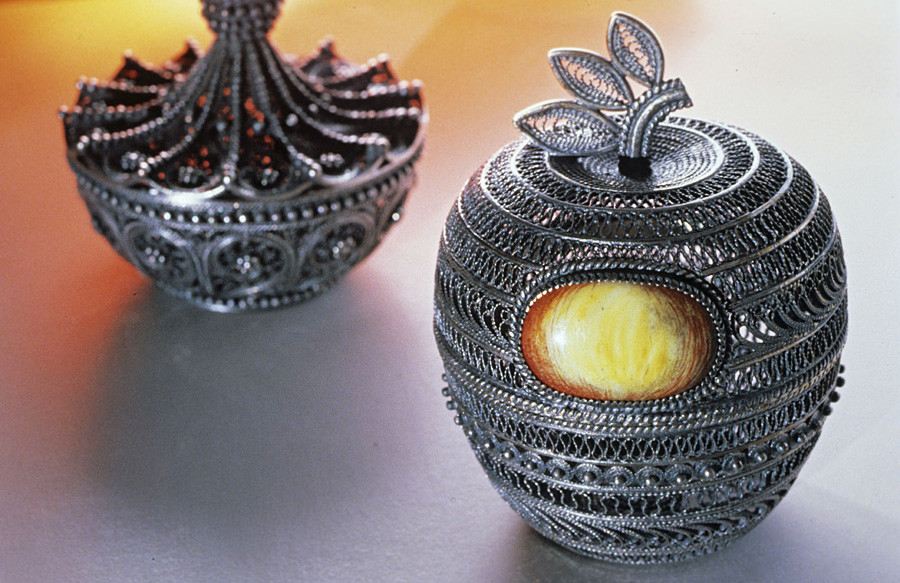 RIA Novosti
Craftsmen from the village of Kazakovo in Russia's Volga Region have been creating amazing filigree metalwork for almost 80 years. Sadly, today this distinctive craft is in danger of dying out.
Vintage USSR style tea cup holders, caskets, cigarette cases, icon frames, and even hockey helmets made out of wafer-thin silver-plated wire are hunted in Moscow souvenir shops by tourists. But only a few of them know how these works of artisan jewelry are born. By the way, this metalwork inspired one collection by Dolce & Gabbana! 


Gzhel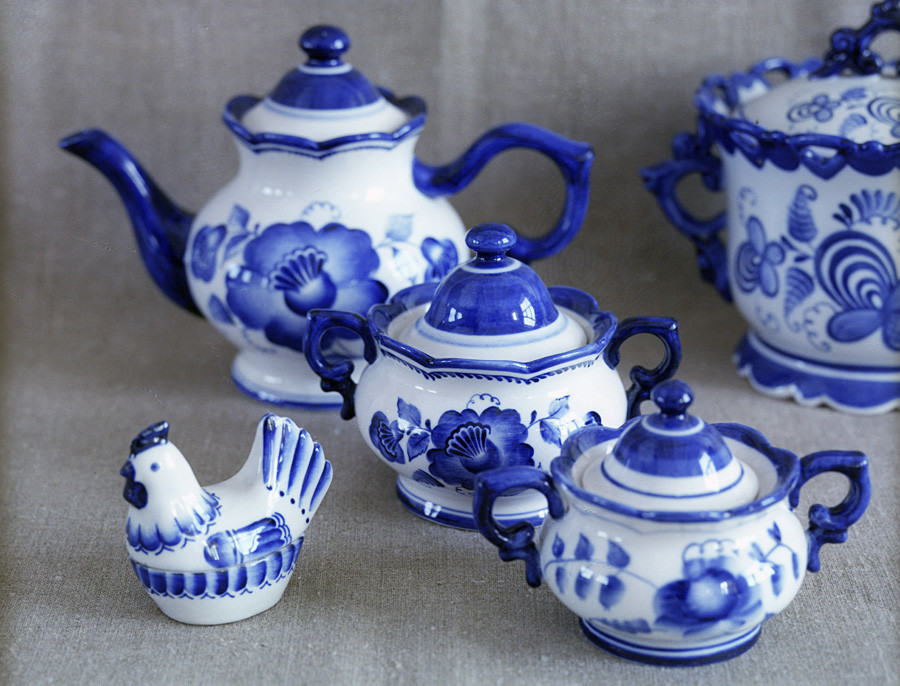 Russia Beyond
The famous blue and white Gzhel ceramics are among the most beloved souvenirs from Russia. Handmade and handpainted in a small town outside Moscow, each piece produced by local craftsmen is unique.
Gzhel (57 km southeast of Moscow) has long been known for its outstanding clay, so it's no surprise that local potters were Russia's pioneers in producing porcelain. Beginning in the early 19th century Gzhel artisans began producing tableware and sculptures featuring the trademark blue painting on white background. Read about the history and modern life of Gzhel ceramics here and see how Gzhel inspires fashion designers.
Pavlovsky Posad shawls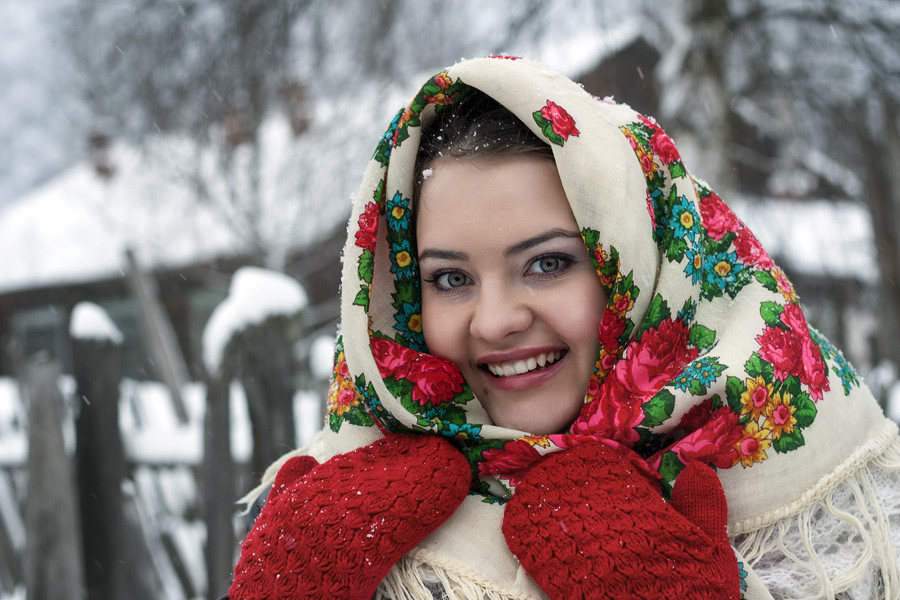 Legion Media
With its natural texture and traditional, colorful patterns, the Pavlovsky Posad shawl boasts 200 years of history and remains in vogue. Why do young girls in Moscow still wear such shawls? We asked some!
We also visited the Shawl Museum in Pavlovsky Posad and were given a special tour of the town's shawl factory.
Orenburg shawls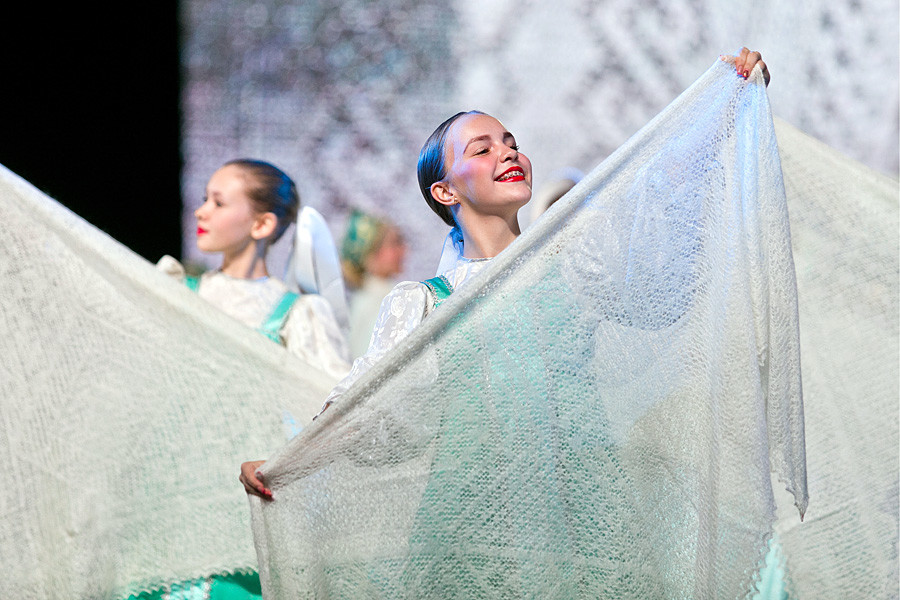 Sergei Medvedev/TASS
You can use Pavlovsky Posad shawls in all seasons but Orenburg shawlss are only for winter. This particular shawl was created thanks to a special breed of goat native to the Orenburg Region, which has firm, soft wool. The goats have long since adapted to the harsh winters, snowstorms, and low temperatures. The animal's hair is about 17 micrometers thick, which is four times thinner than human hair and 1.5 times thinner than the hair of the Angora goat.
Zhostovo painting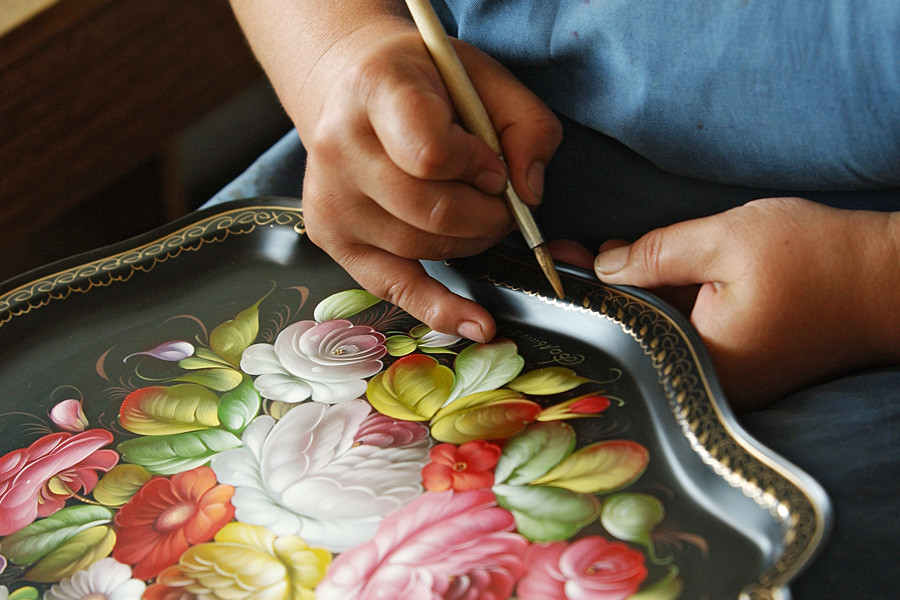 Boris Kavashkin/TASS
The Zhostovo method is an old Russian folk handicraft style of painting on metal trays, which still flourishes in the village of Zhostovo, 40 km from Moscow (see the video). Today, Zhostovo masterpieces exhibited by major national museums, included in the state index of most valuable cultural objects of the Russian Federation, have become an inspiration for Valentino, Dolce & Gabbana, Dries van Noten, and other designers.
Kasli casting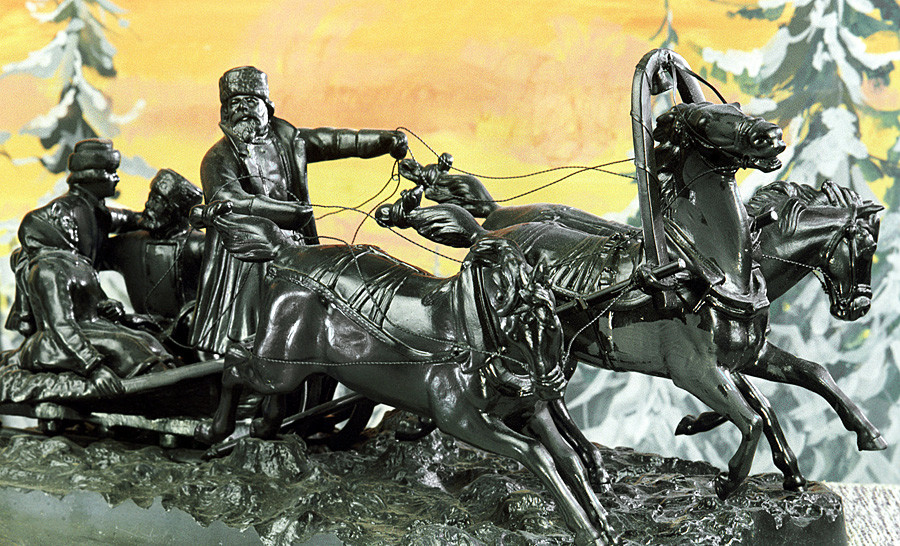 Knyazhinsky/RIA Novosti
Do you know that in 1900, when Kasli participated in the World Exhibition in Paris, something very amusing happened? A sculpture called "Russia" by Nikolai Laveretsky stood in front of the pavilion – an allegorical image of a woman in armor and a sword in hand, which personified Russia. Many inquired about buying it but after long negotiations a reply came: "Russia is not for sale!" Check out other fascinating facts here.
Rostov finift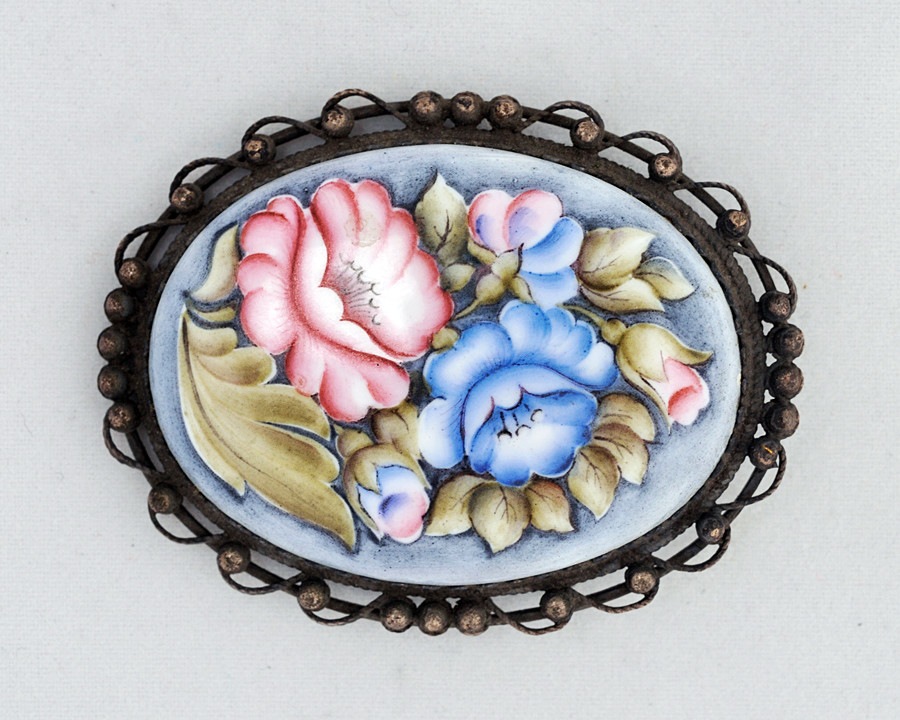 Press photo
Painting on enamel appeared in Rostov Veliky (200 km northwest of Moscow) in the 18th century. The handicraft got its second wind after the Russian Revolution in 1917, when local masters started creating miniatures with colorful floral patterns. Look some examples and discover the history.
Vologda lace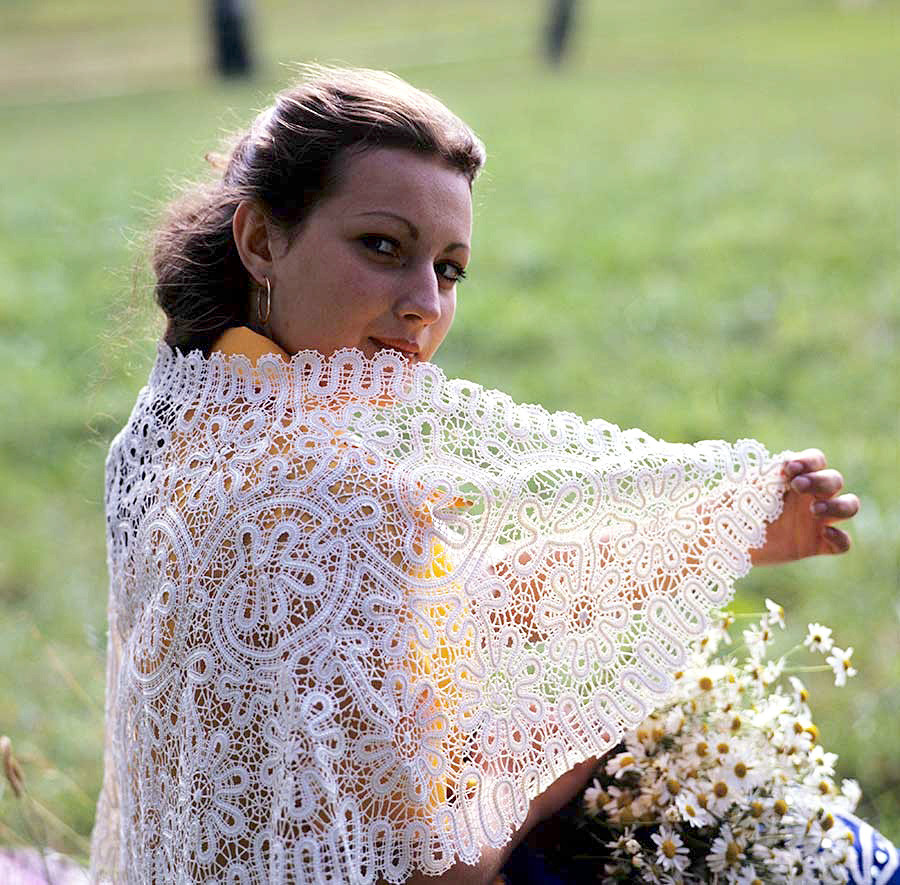 TASS
Lace from Vologda has a much longer history than the Sicilian lace Dolce & Gabbana loves to use. Skilled workers in Russia's North weaved gold and silver threads in the 17th century. Read our report about how Vologda lace is produced and widely used by Russian designers (even Beyoncé wears it!).
Dymka toys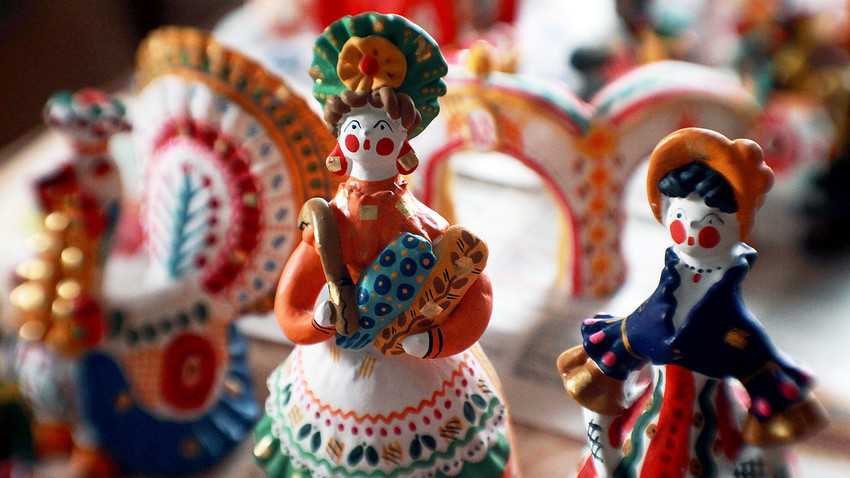 Pavel Smertin/TASS
Dymka toys are truly unique. Each has its own subject and design. The toys are one of the oldest crafts in Russia, born in the Kirov Region in the village of Dymkovo more than 400 years ago. To this day, the toy masters safeguard their traditions – but some secrets have been revealed here!
P.S. This is an extended guide to the most popular topics about Russia. We are constantly working on new material, and this page will regularly be updated with new entries and information.
If using any of Russia Beyond's content, partly or in full, always provide an active hyperlink to the original material.