Where will Russia's Sukhoi Superjets fly?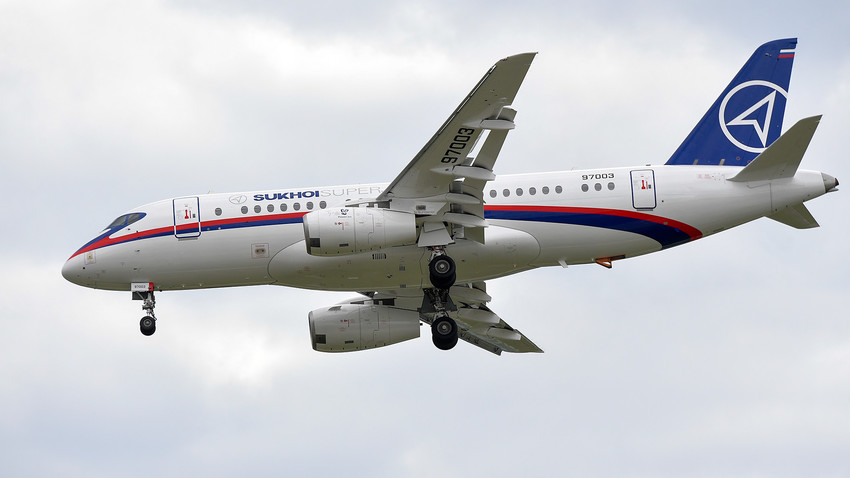 Sukhoi regional passenger planes will now be seen more often in the skies over Europe. But just how significant is this development?
Russian-made Sukhoi passenger planes, which hold up to 100 seats, are coming to the European market. On Nov. 6, Russia and Italy established a schedule for implementing a bilateral agreement to supply the Sukhoi Superjet 100 (SSJ100). The aircraft will be exported to Italy for customization and then further delivered to other European clients.
According to the Russian Federal Air Transport Agency, the agreement was reached in 2013, but the previous document for implementation was revoked.
The company is already delivering aircraft to Italy, and is working closely with Italian firms as part of the SuperJet International (SJI) venture. The SJI is working on the planes' interiors with Italy's Alenia Aeronautica and the Pinifarina design company, which supplies the aircraft to customers not only in Europe but also in Mexico.
The latter is the largest customer: Mexico's InterJet airline currently uses 22 Sukhoi jets. According to the company's press office, this is the majority of all 32 planes now operating abroad.
The first European customer was Ireland's CityJet, which has six planes. The airline also leases three planes to Brussels Airlines.
In addition, SuperJet's business models, named Sukhoi Business Jets, fly in Kazakhstan and Thailand, which each have two.
Speaking about Russia, there are 74 business jets serving Russian organizations, including Russian Airlines Aeroflot, GAZPROMAVIA, Yakutia Airline, Yamal Airlines, IrAero, Azimuth Airlines, RusJet, as well as the Ministry of Internal Affairs, Russia Special Flight Detachment, and the Ministry of Emergency Situations.
What's good about it?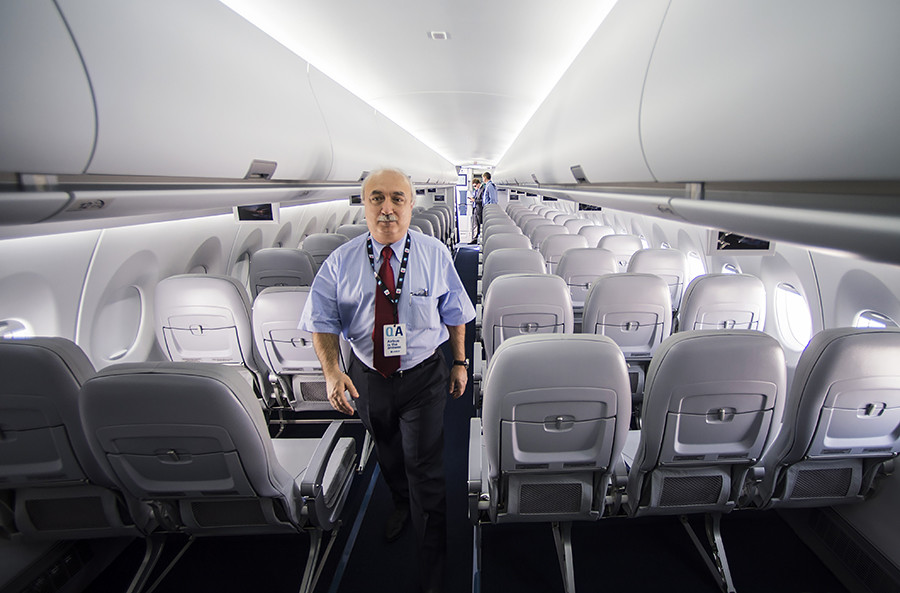 The SSJ100 is a regional class jet, claiming to lower operating costs by 10 percent thanks to light weight, smaller fuel consumption and eco-friendly technologies. It can move passengers along short and medium distances (up to 4,320 km), and optimize costs in various ways, from substituting for bigger planes to handling new routes that are not yet popular.
While the jet is just as comfortable as larger long-distance aircraft, it also allows for take-off from shorter runways, and can function efficiently in a wide range of climatic conditions, such as temperatures that range from minus 54 degrees Celsius to 45 degrees above zero.
According to Vedomosti newspaper, the SSJ100 costs $28 million, which is considerably less than Airbus' $98.5 million, 124-seat A319neo, and Boeing's $82.4 million, 128-seat 737-700.
Yet, if compared to its competitors, Sukhoi is far from being a leader in the industry. For example, there are more than 1,400 Airbus A319s in operation, while more than 5,000 of Boeing's 737-700 cruise the skies.
If using any of Russia Beyond's content, partly or in full, always provide an active hyperlink to the original material.