According to Forbes, the number and combined wealth of Russia's billionaires are growing - despite sanctions and economic stagnation in the country.
Do you think Russian billionaires are suffering from Western sanctions? Well, if so, you are wrong. On the contrary, their collective wealth seems to be growing, so too their numbers as their ranks bulge - according to Forbes's latest ranking of Russia's richest businessmen.
The publication shows that the overall wealth of the 200 richest businessmen grew by $25 billion in the last 12 months and reached $485 billion, while the number of billionaires increased from 96 to 106 during the same period. The threshold for 2018 ranking increased as well – from $12.4 billion to $12.5 billion. Here are the top 10 richest in Russia – almost all have assets or estates abroad.
1. Vladimir Lisin, 61 ($19.1 billion)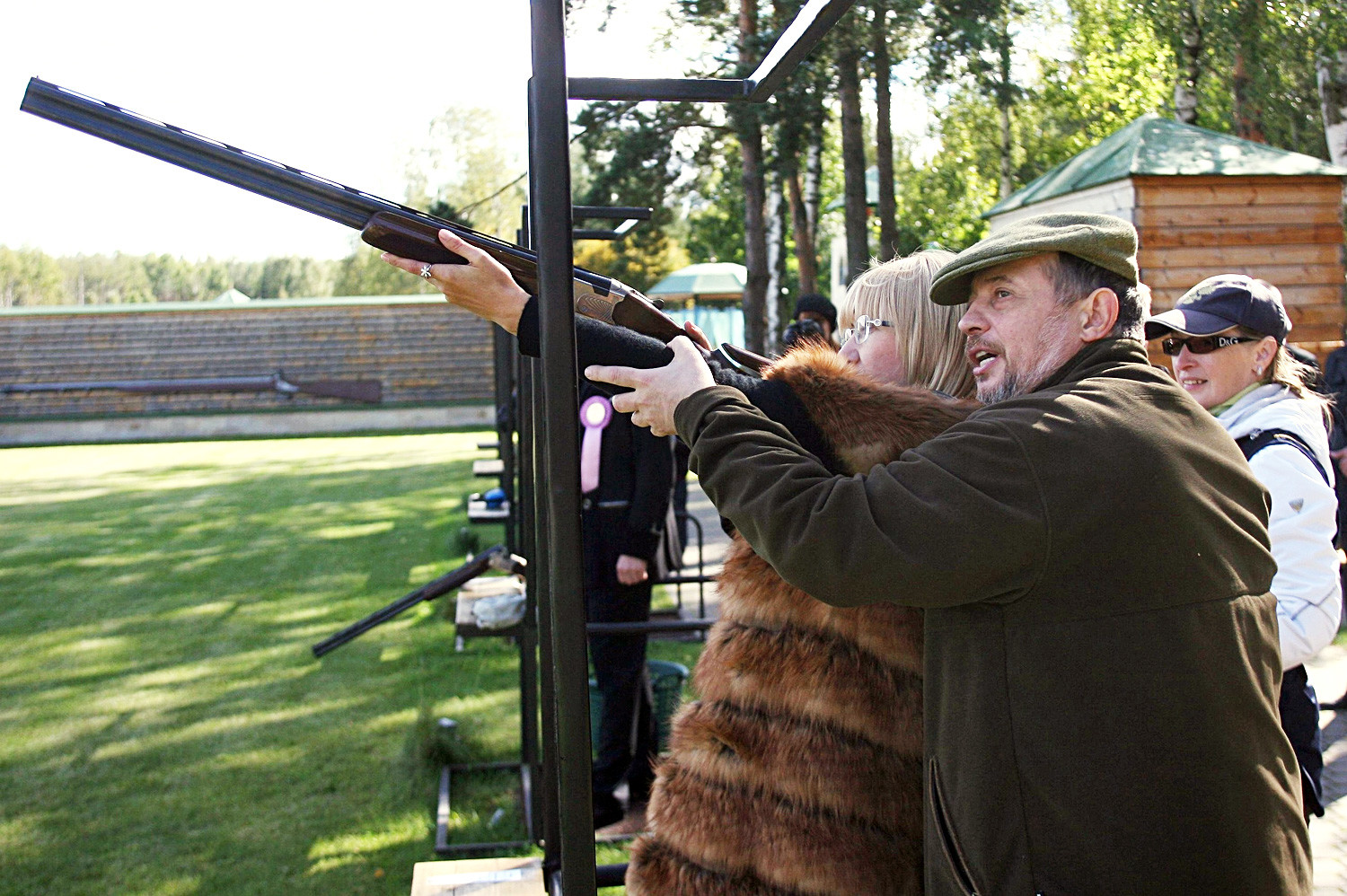 Chairman and majority stake owner of NLMK steel company, Vladimir Lisin isn't only a businessman but also a prominent expert on metallurgical processes - he holds a number of patents and has published many academic works and articles. He's also a big shooting enthusiast: He's head of the Russian Shooting Union and vice president of the International Shooting Sport Federation. He also owns an estate in Scotland and regularly goes hunting there.
2. Alexei Mordashov, 52 ($18.7 billion)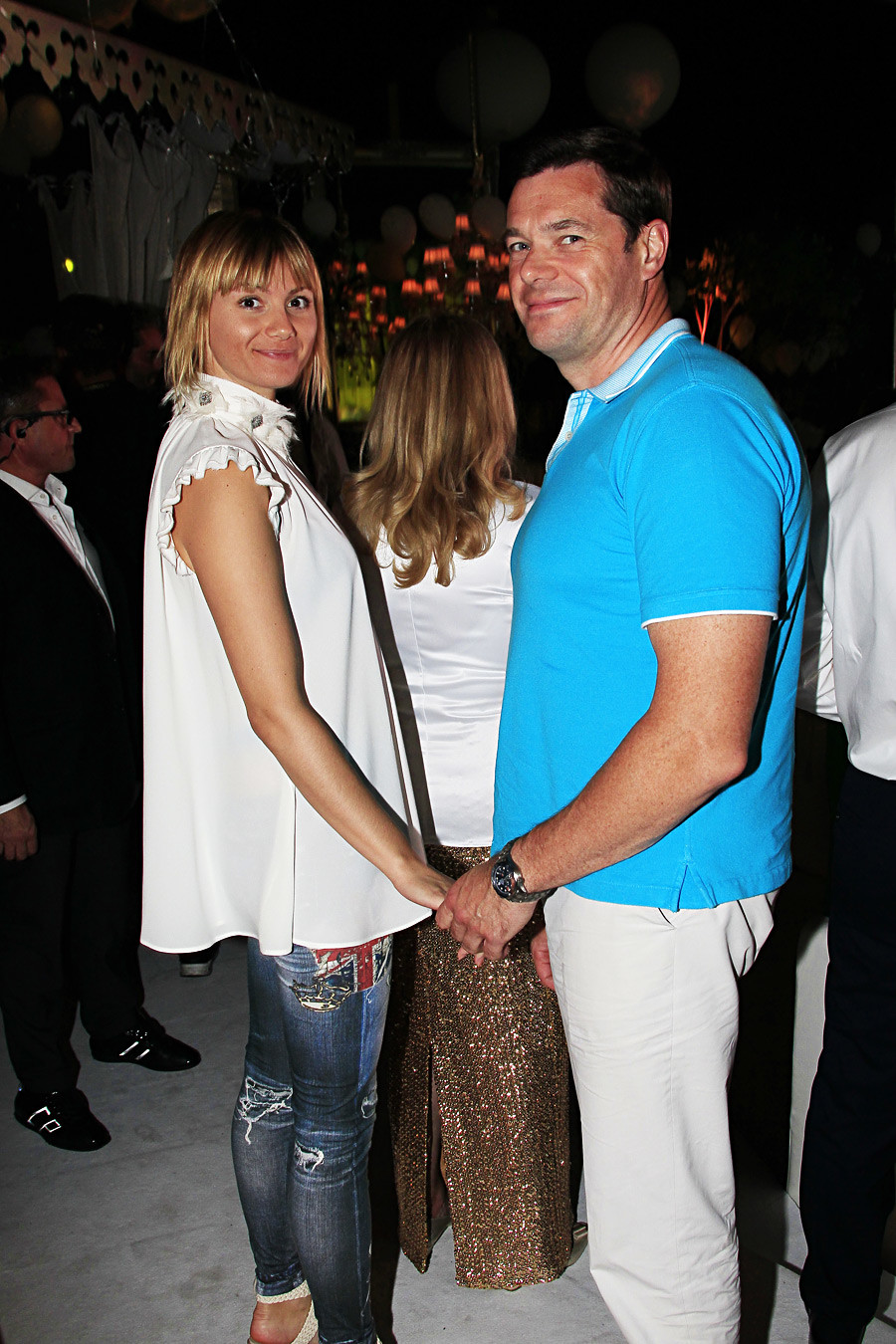 Alexei Mordashov and his wife Yelena
Valeriy Levitin/Sputnik
Another steel tycoon, the head of the Severstal company, Alexei Mordashov is the son of mill workers and a self-made businessman. Apart from Severstal, he also owns shares at TUI (23 percent), one of the biggest travel companies in the world, international gold producer NordGold (98.4 percent), and Power Machines, a global power engineering company.
3. Leonid Mikhelson, 62 ($18 billion)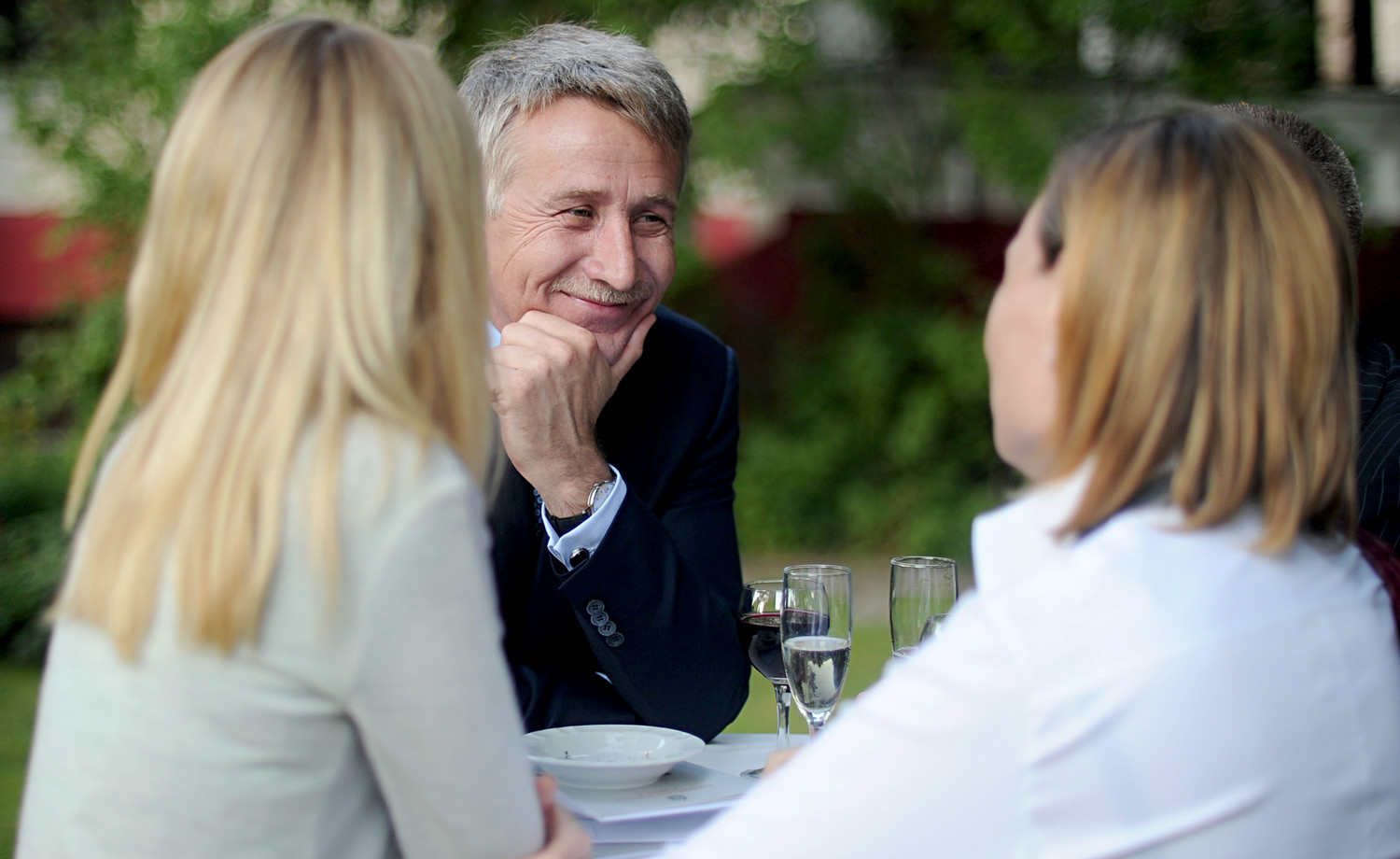 Leonid Mikhelson
Vladimir Astapkovich/TASS
Chairman of the board of directors of Russia's Novatek gas company, and holder of a 48 percent stake at the Sibur gas processing and petrochemicals company, Leonid Mikhelson is known among his friends and colleagues as direct, hardworking, tough, and highly professional. As the son of a builder, he also started off as a foreman at a gas pipeline construction. For him, money is less important than creating something from nothing, like in construction.
4. Vagit Alekperov, 67 ($16.4 billion)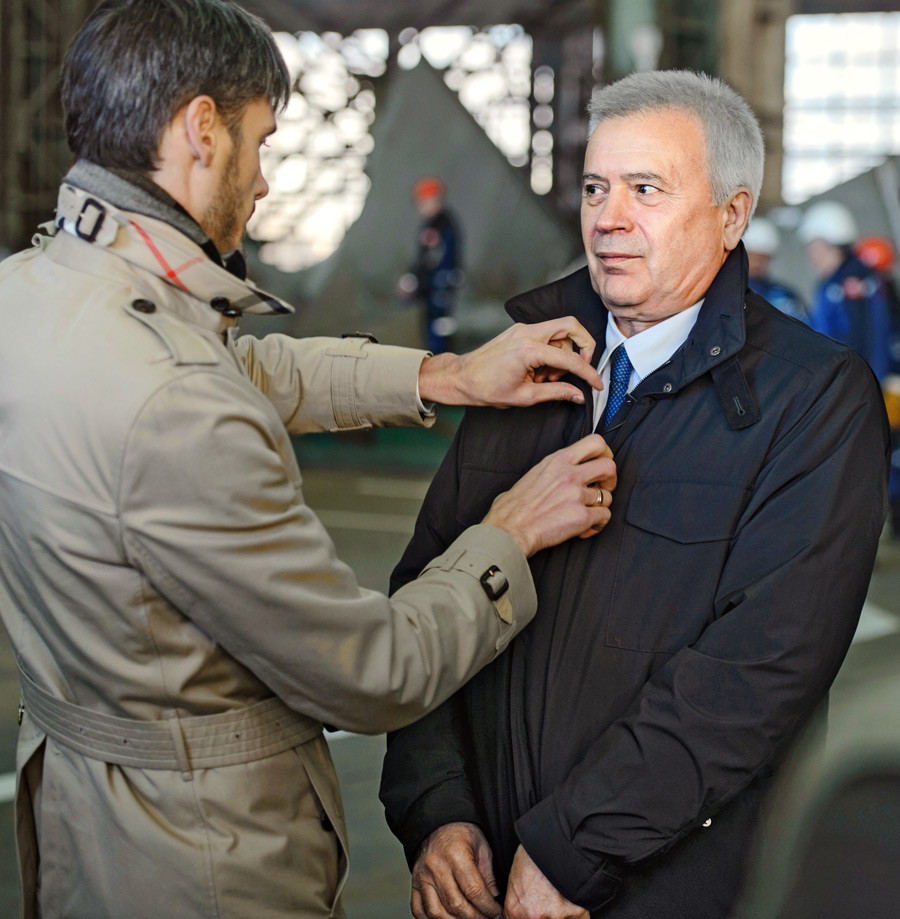 Vagit Alekperov
Kommersant
Born in Azerbaijan's Baku into the family of an oilman, Vagit Alekperov is the main oil tycoon in Russia. He owns Lukoil, the company which in March this year has surpassed Rosneft and Gazprom by market capitalization reaching $58 billion, according to Forbes. He is a co-owner of Heesen Yachts Dutch shipyard where his 70-meter yacht "Galactica Super Nova" was built in 2016. Another venture of the president of Lukoil is the International Numismatic Club Museum in Moscow, which he opened in 2016.
5. Gennady Timchenko, 65 ($16 billion)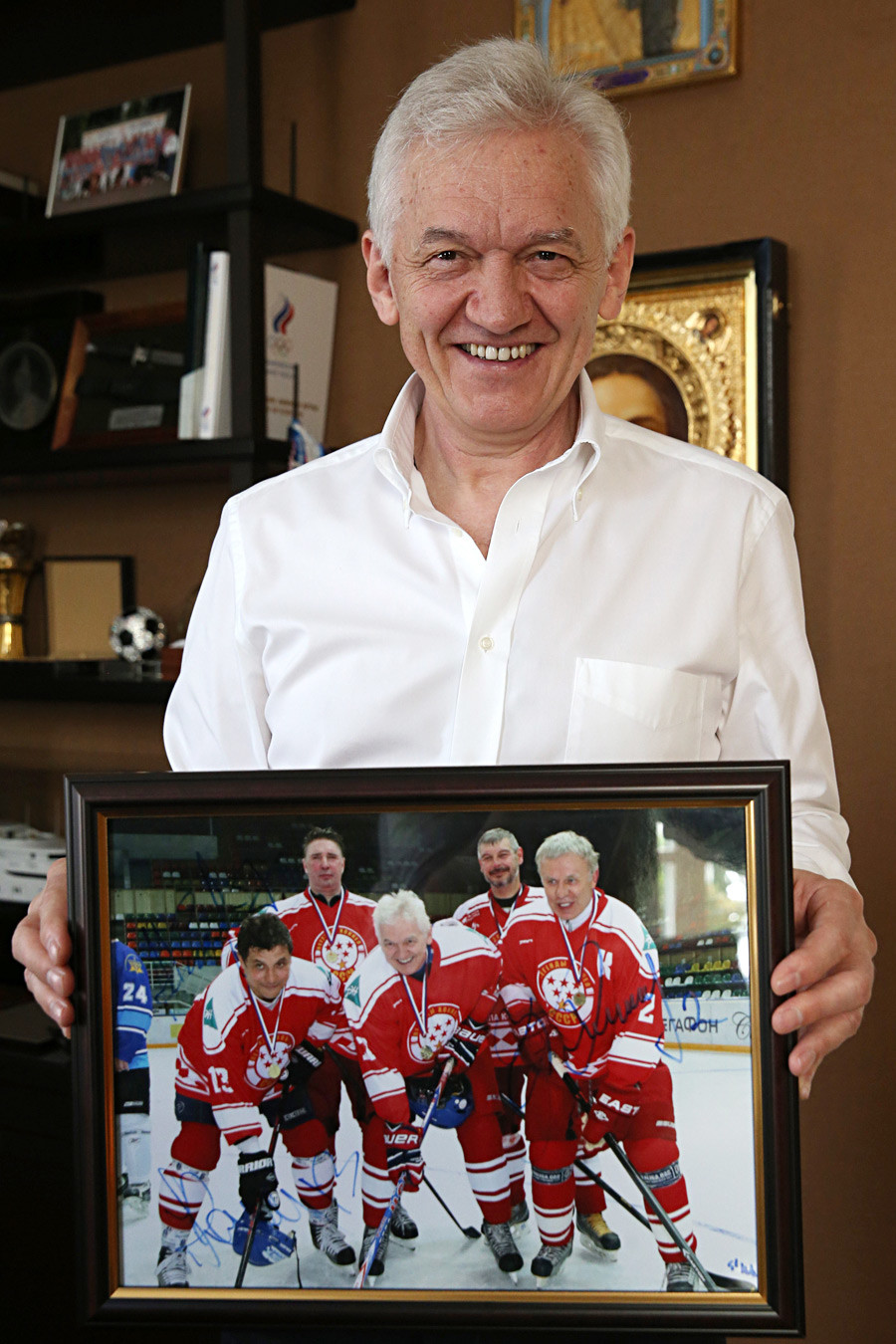 Gennady Timchenko
Vyacheslav Prokofyev/TASS
A friend of Russia's president and stakeholder at a number of companies, including Novatek and Sibur, Gennady Timchenko is also the founder of Volga Group, the private investment group focused on energy, transport, and infrastructure assets. Together with his wife Timchenko owns a charitable foundation and also chairs the board of directors of the Kontinental Hockey League. An interesting fact: He has a dog named Roni that is the daughter of President Putin's Labrador-Retriever Koni – cute!
6. Vladimir Potanin, 57 ($15.9 billion)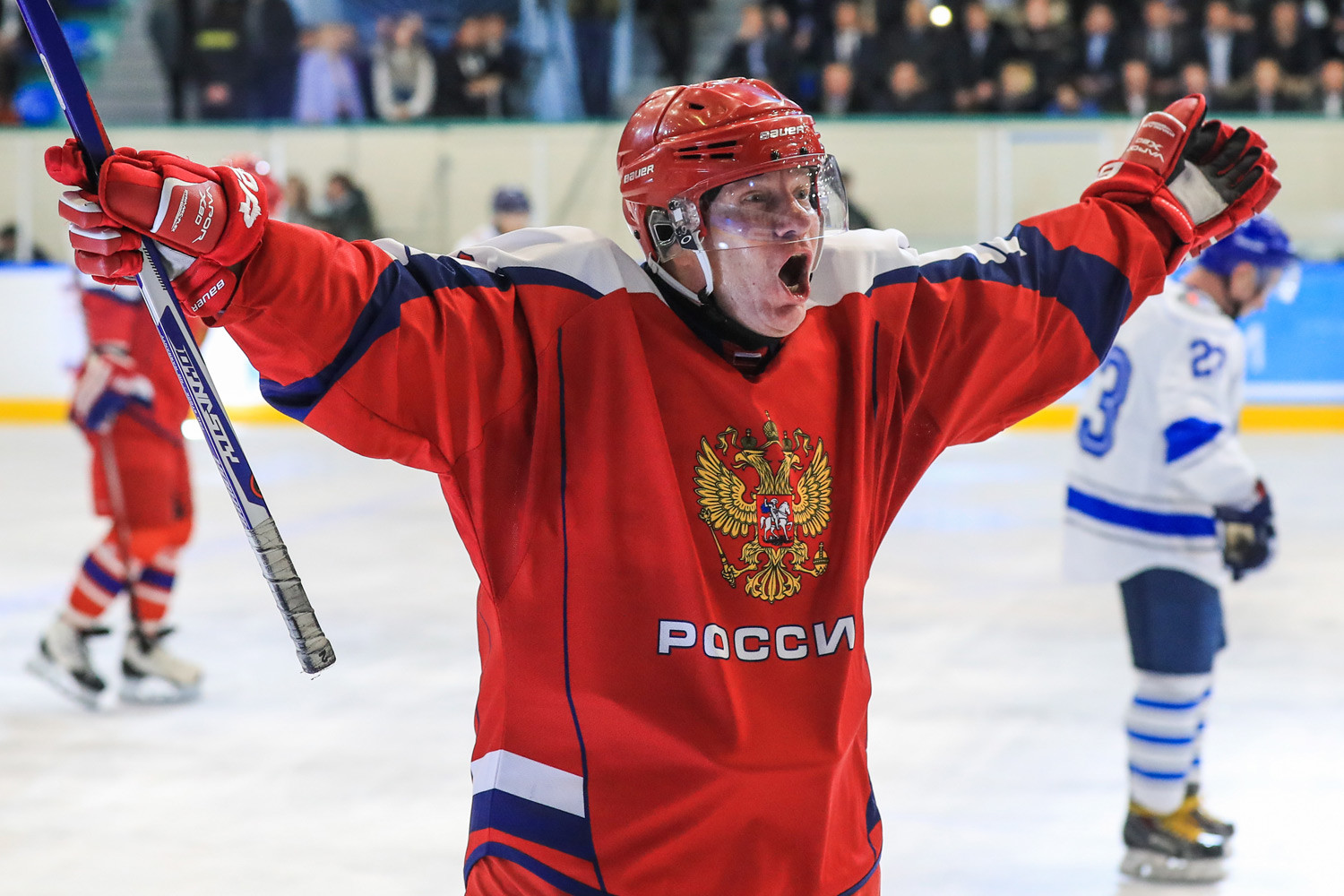 Vladimir Potanin
Stanislav Krasilnikov/TASS
If you've been to Sochi, you've probably know the Rosa Khutor ski resort. Vladimir Potanin is the man who invested 8.7 billion rubles ($141 million) in it. He holds a 30 percent share of the Nornickel company, one of the largest producers of nickel, palladium, and copper in the world. A fan of hockey, he invests heavily in sports, culture, and education – around $10 million a year, according to Forbes.
7. Andrey Melnichenko, 46 ($15.5 billion)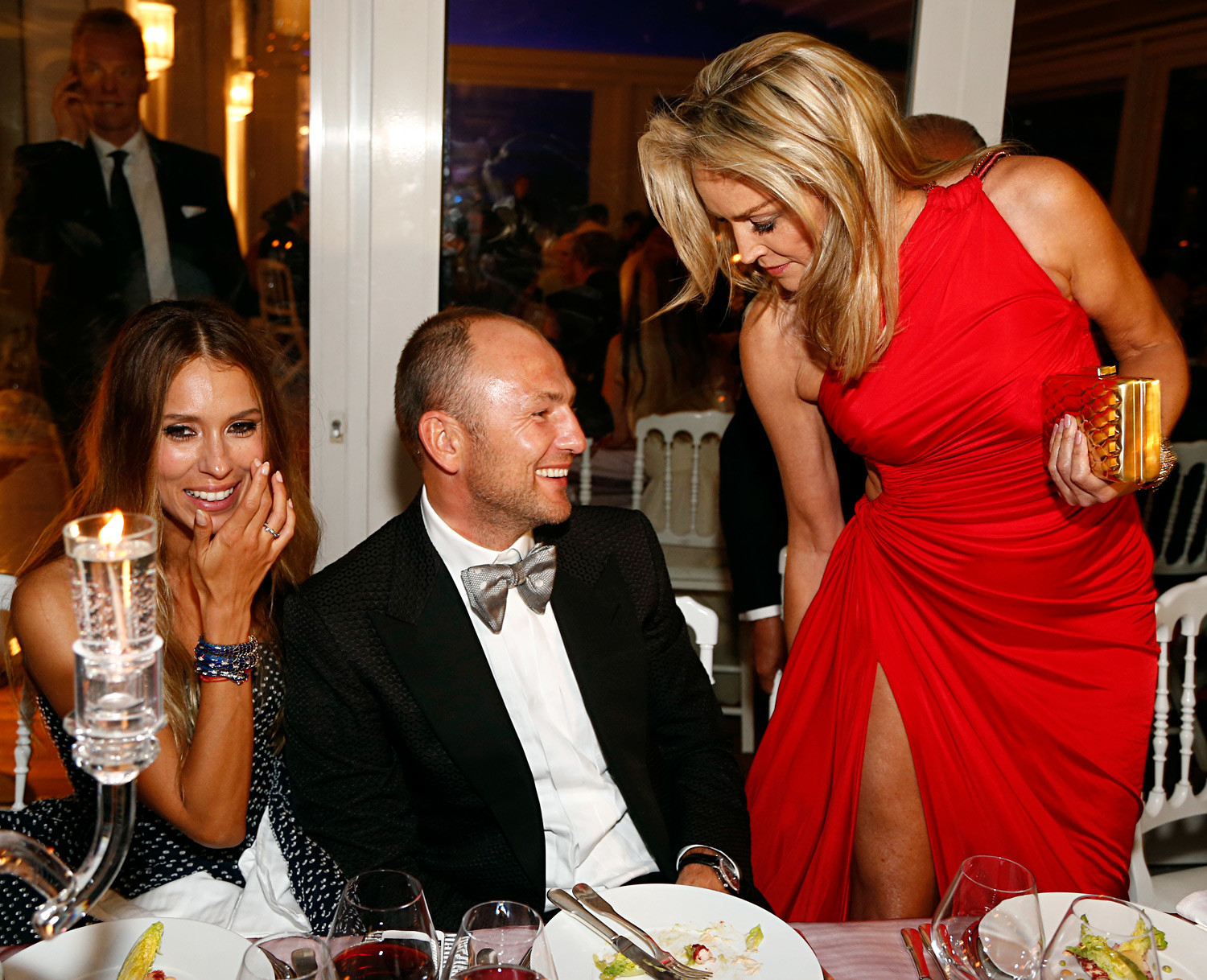 Andrey Melnichenko
Valeriy Levitin/Sputnik
Industrialist Andrey Melnichenko owns majority stakes in fertilizer producer EuroChem, thermal coal producer SUEK, and the Siberian Generating energy company. He launched his first venture in early 1990s with a currency exchange point out of his Lomonosov Moscow State University dorm. Today he practically lives on his $500 million sailing yacht, the largest private sailing yacht in the world. Like many other billionaires, Melnichenko has a collection of Impressionist art and spends part of his wealth on charitable work. According to Forbes, over the last decade the Russian businessman spent $400 million on philanthropy.
8. Mikhail Fridman, 53 ($15.1 billion)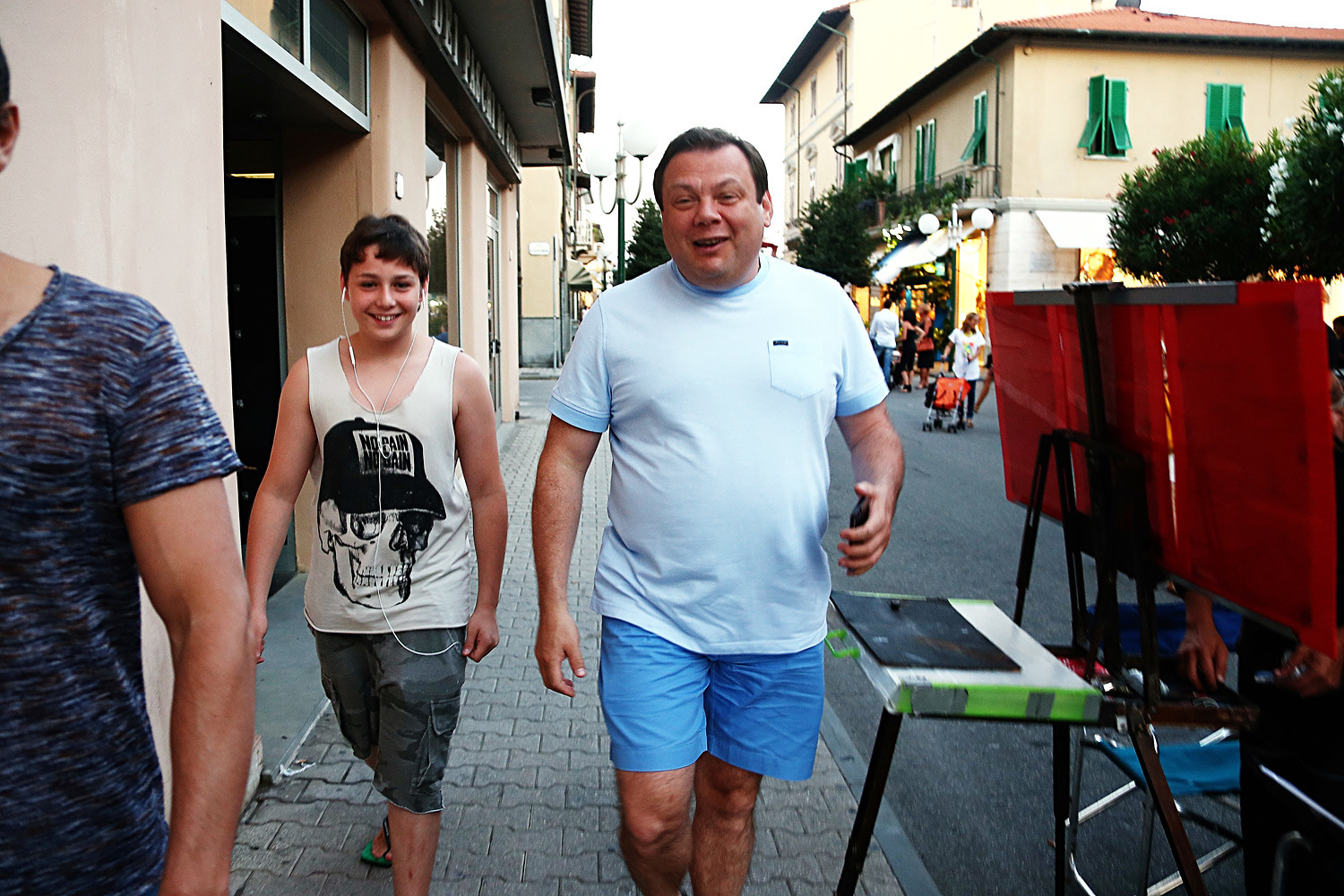 Mikhail Fridman
Valeriy Levitin/Sputnik
The founder of one of Russia's largest private banks Alfa Bank, Mikhail Fridman started off selling theater tickets and organizing concerts and parties as a student. Today he is the main owner of Alfa Group (including Alfa Bank, AlfaInsurance, and X5 Retail Group) and LetterOne, a Luxembourg-based investment company with stakes in German oil, gas producer DEA, and Veon international mobile operator. Fridman holds Israeli citizenship but spends most of the time in London. In 2016 he bought a derelict mansion in north London: Athlone House was sold for 65 million GBP and will be restored and refurbished by a new owner prospectively rising in cost to 130 million GBP.
9. Viktor Vekselberg, 61 ($14.4 billion)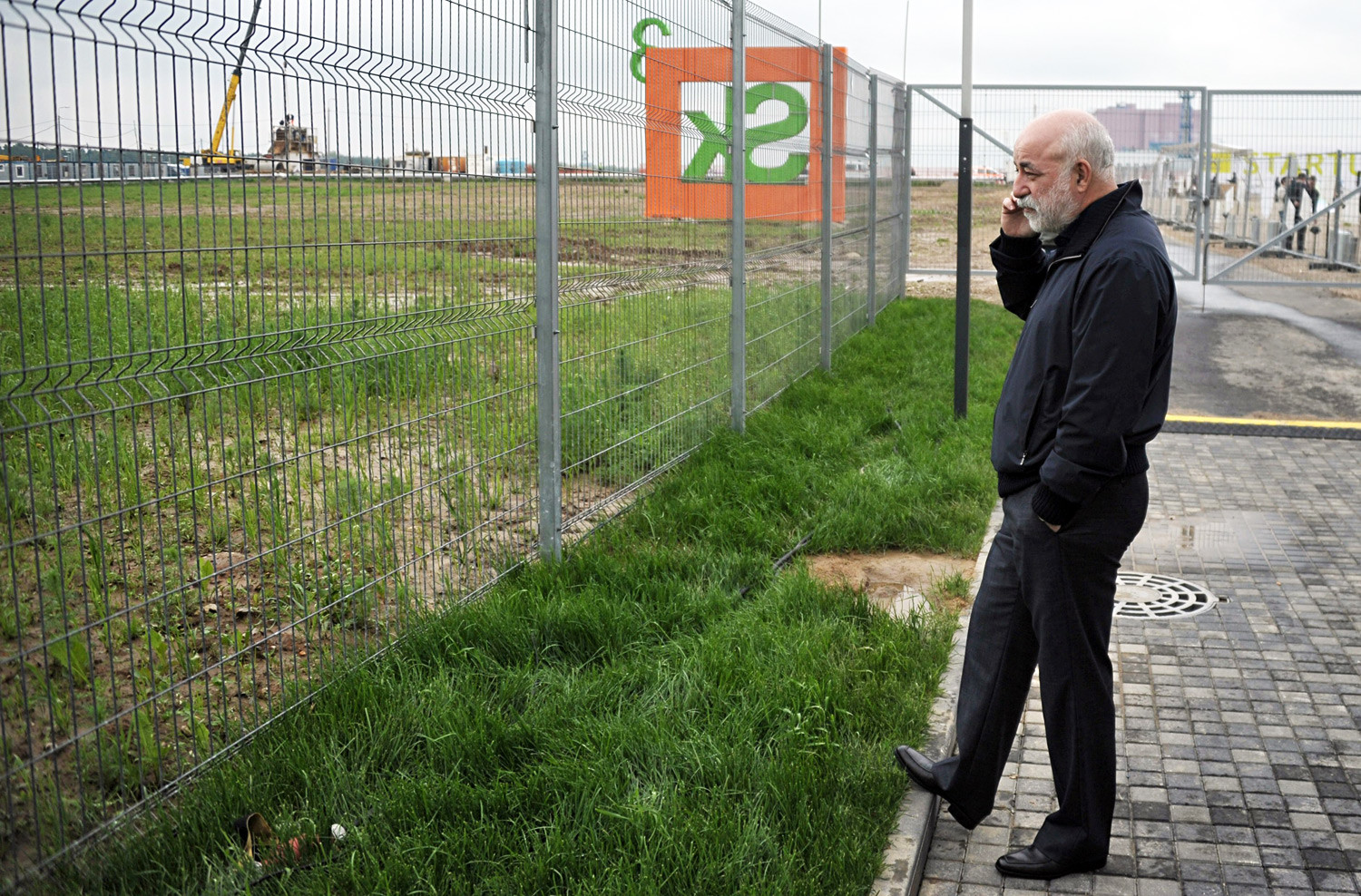 Viktor Vekselberg
Kommersant
Viktor Vekselberg, one of the Russian oligarchs on the U.S. sanctions list, made his fortune in Russia out of aluminum and oil and thanks to his investment company Renova. Yet today the majority of his wealth resides abroad: He enjoys a 40-percent share in Oerlikon, a Swiss technology conglomerate, and 57 percent in Sulzer, the Swiss industrial engineering and manufacturing firm. Vekselberg is also president of Russia's main innovation hub - Skolkovo Foundation, and a lucky owner of the largest collection of Faberge eggs. In 2004 he bought the collection from the estate of the late Malcolm Forbes, the U.S. publisher of Forbes magazine, and brought them back to Russia. Now Faberge eggs are displayed in the Shuvalov Palace in St. Petersburg.
10. Alisher Usmanov, 64 ($12.5 billion)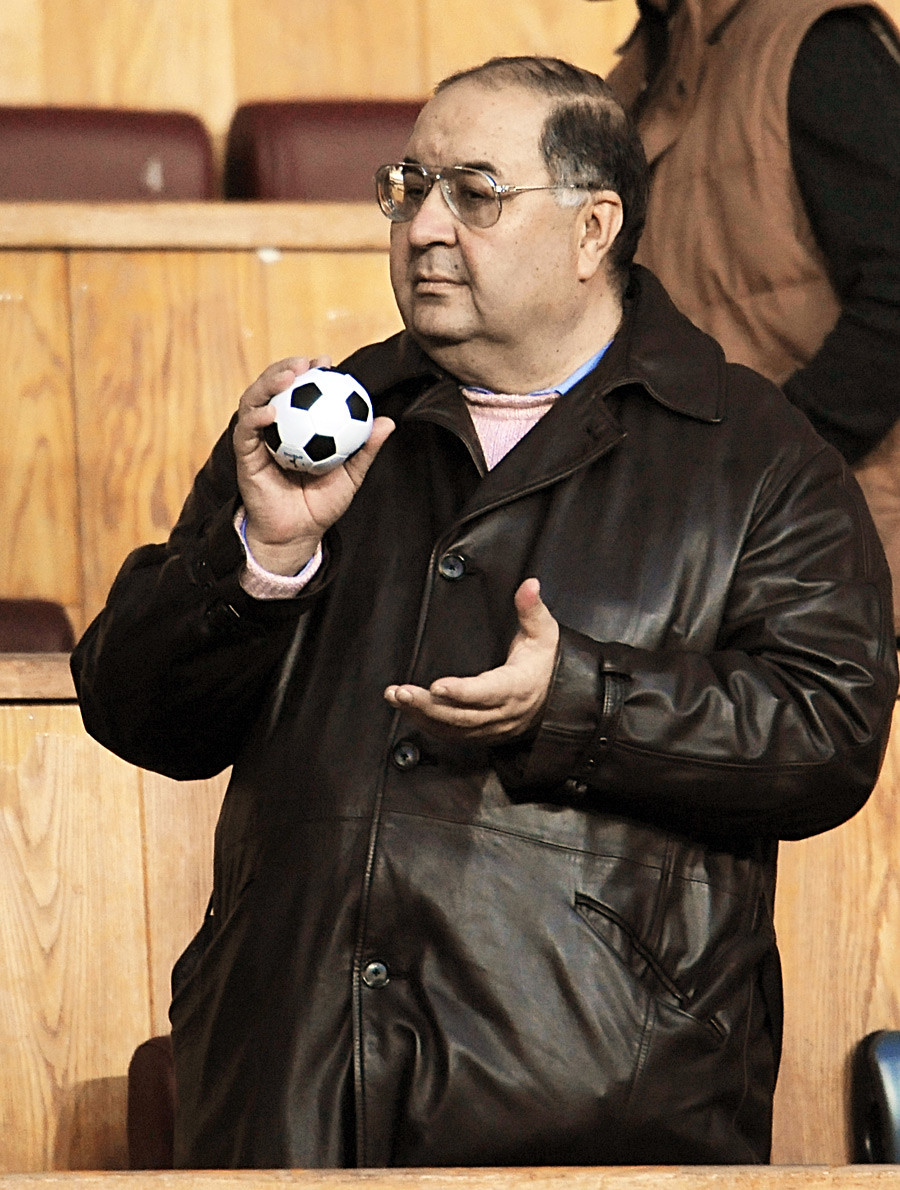 Alisher Usmanov
Grigoriy Sisoev/Sputnik
Uzbek-born business magnate Alisher Usmanov built his wealth through metal and mining operations and clever investments. Now he is a 48 percent shareholder of USM Holdings with significant interests in metal and mining (Metalloinvest, Baikal Mining Company), telecoms (Megafon mobile operator), and internet sectors. He also has assets in the media (Kommersant Publishing House), development (Khimki Group construction company), and sports (English soccer club Arsenal). Since 2008 Usmanov has been the president of the International Fencing Federation (IFE) and invested heavily in promoting the sport.
Wondering if the above billionaires can be considered "oligarchs"? Check out what this term means in modern day Russia.
If using any of Russia Beyond's content, partly or in full, always provide an active hyperlink to the original material.