Russia is selling weapons to foreign armies, but who's getting what?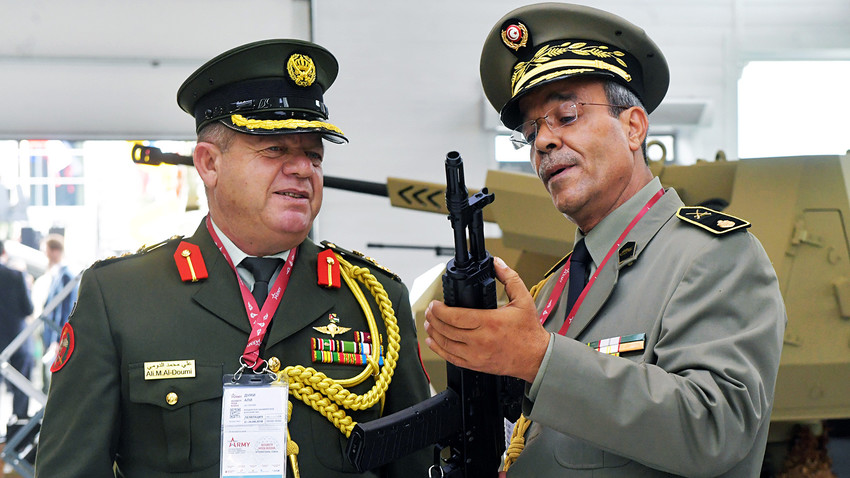 Foreign military officers with the AK-308 Kalashnikov assault rifle at the Kalashnikov Concern stand at the Russian Army Tomorrow exhibition held as part of the 4th Army 2018 International Military Technical Forum in Kubinka.
Alexey Kudenko/Sputnik
Russian frigates, missiles, and helicopters are boosting the defences of Asian and African militaries, after Moscow showcased its good at the Army-2018 military expo.
Russia's military industrial complex is to get another $300 million boost from various foreign militaries, after selling new equipment to mainly Asian and African countries. The foreign armies will receive the latest hi-tech battle gear, according to the CEO of Russia's Rosoborexport Alexander Miheev.
So who will get what?
What's going to Asia?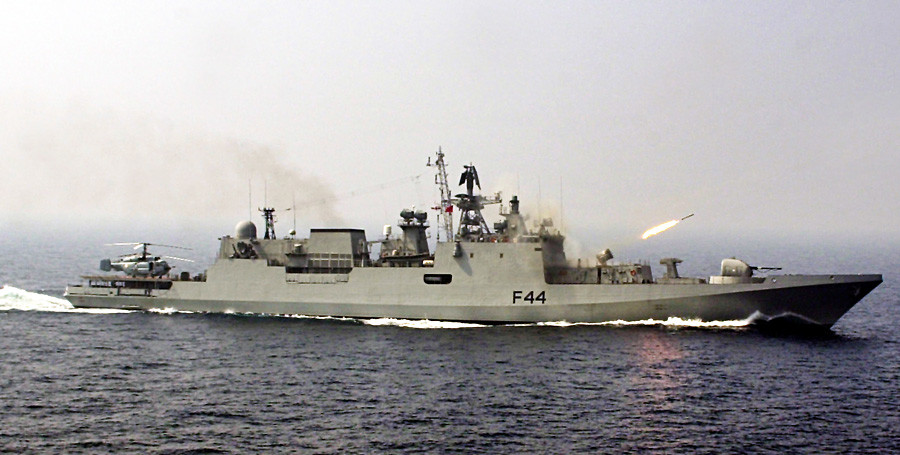 India will get two 1135.6 project Russian frigates. These two ships were meant for our country's Black Sea fleet, but the military decided they're not necessary given the strong coastal defenses already in place.
These ships can be armed with notorious Kalibr cruise missiles, as well as Oniks anti-ship missiles. It's not clear at the moment which exact weapons and ammo will come with two ships, but it will be revealed in the coming months.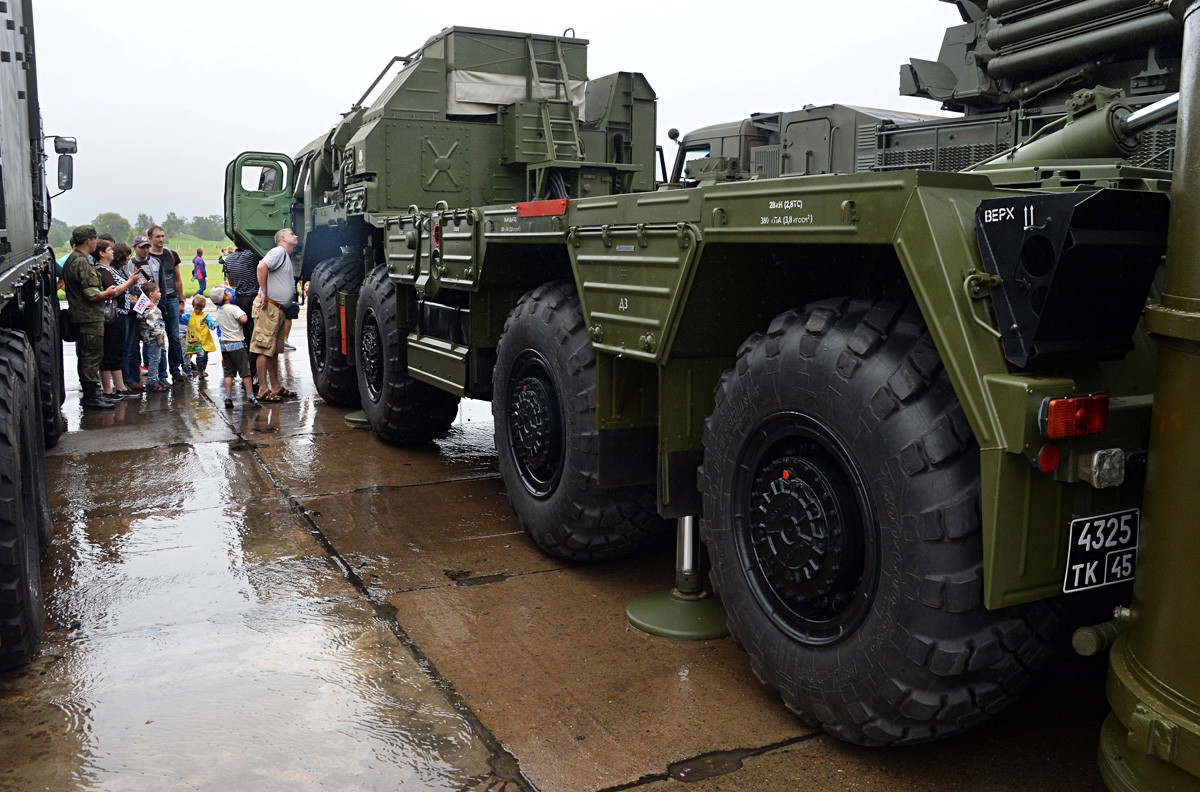 A transport and launching unit of the S-400 triumf anti-aircraft missile system displayed at the exhibition of aviation and air-defense equipment at the military and technical forum Army 2018, held at the air force airfield Tsentralnaya Uglovaya, Primorye Territory.
Vitaliy Ankov/Sputnik
At the same time, Russian officials reaffirmed during the Army-2018 military expo that India is set to get an S-400 Triumph air defence system. The contract will be signed by the end of 2018, despite Washington's displeasure and threats of potential sanctions against India.
Alongside the S-400 contract, Russia and India are considering signing a deal on delivering the first batch of their mutual BrahMos missiles to an unnamed Asian country. The export variant of the missile can hit naval and ground targets up to 300 km away and fly at 2.8 times the speed of sound. Russia and India are also considering working together to create a hypersonic version of this weapon.
Other big money contracts are to be signed with the Philippines. At the moment the two countries are negotiating the sale of Russia's "silent assassins" - diesel-electric submarines from the Warshavyanka project 636.6.
These subs are famous for being the world's quietest underwater monsters, and are armed with Kalibr cruise missiles.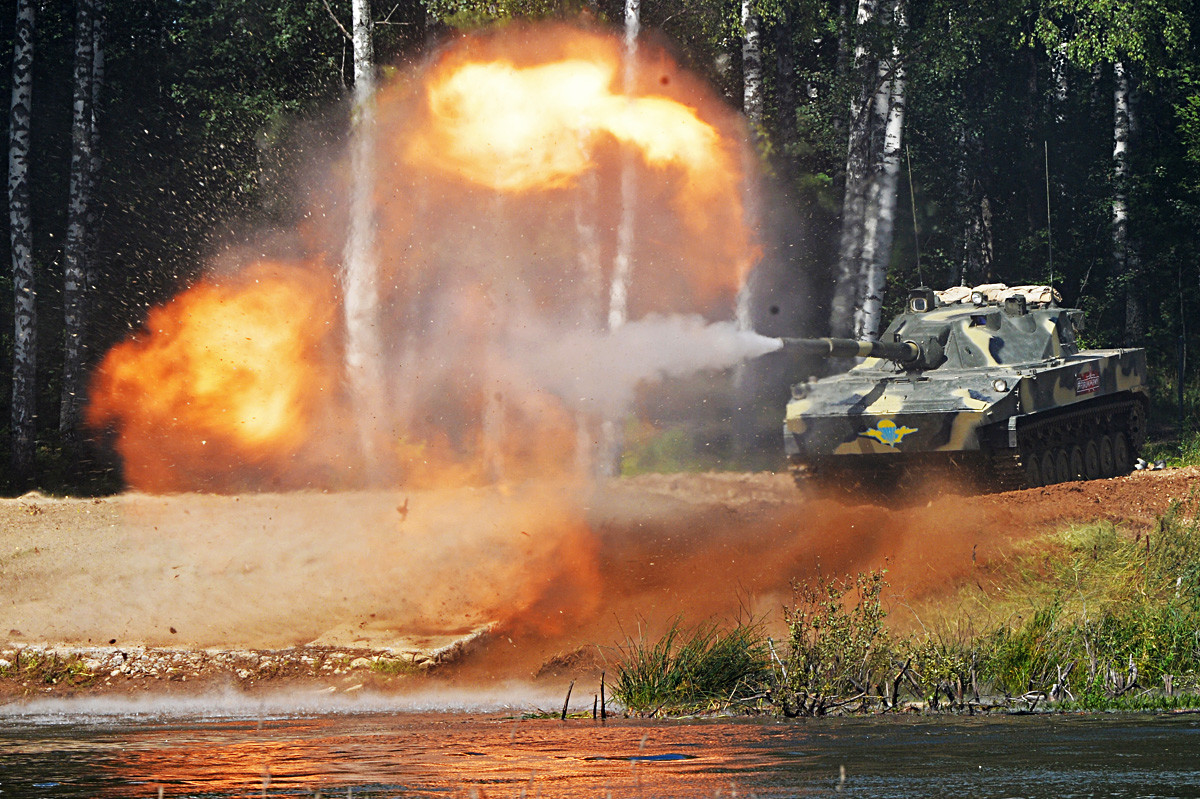 A Sprut SD air-portable self-propelled tank destroyer is seen here during a dynamic presentation program in the water cluster at the 4th international military technical forum Army 2018, Kubinka.
Alexey Kudenko/Sputnik
Another big Russian weapon shipment is scheduled to arrive in Indonesia. The country will get a new 125 mm self-propelled artillery system called "Sprut-SDM1." This is a perfect anti-tank weapon that can be airdropped onto battlefields deep behind enemy frontlines and eliminate heavy armored vehicles.
What's going to Africa and the Middle East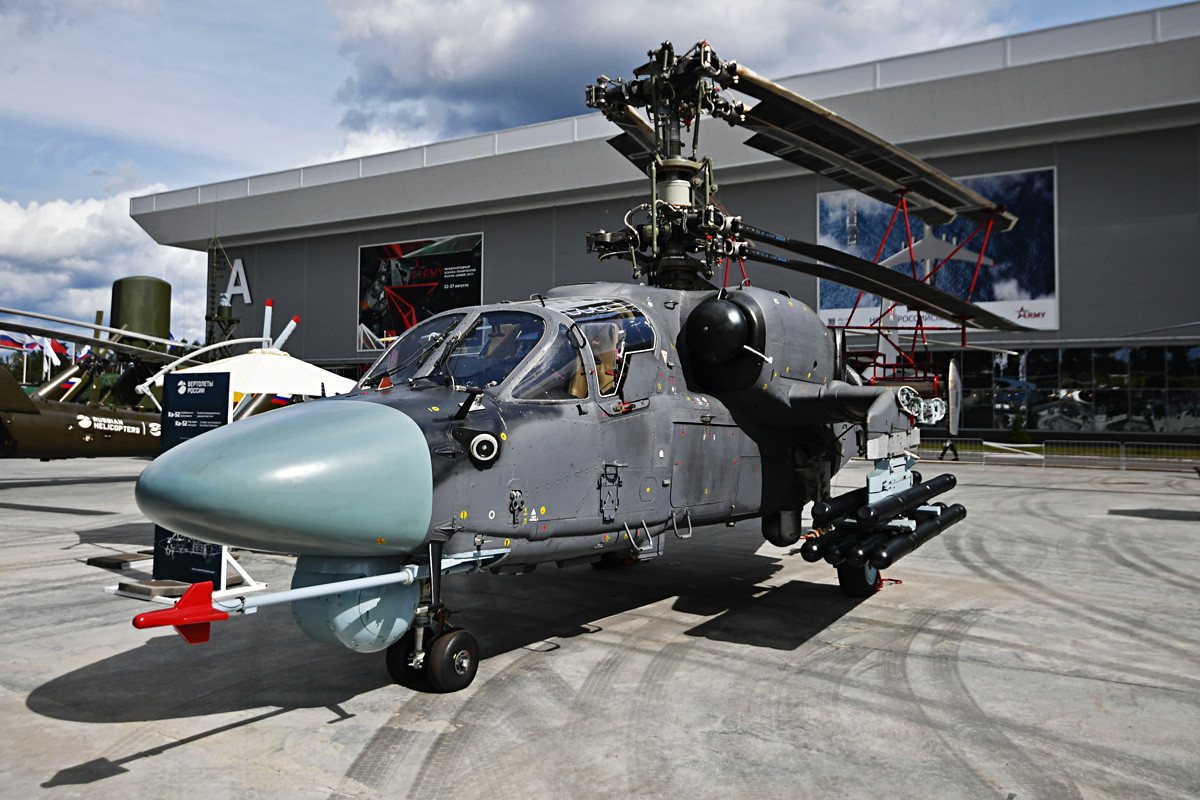 A Ka-52K helicopter on display during the exhibit of military equipment at the ARMY 2017 International Military-Technical Forum at the Alabino training ground.
Mikhail Voskresenskiy/Sputnik
Cairo reaffirmed during Army-2018 their desire to sign a contract for the delivery of Ka-52K battle helicopters for a former-Russian and now Egyptian Mistral-class amphibious assault ship. Yet the two countries still have to clarify the technical details before putting pen to paper.

Sierra Leone's military is also set to sign a deal to receive Russian Kamaz armoured vehicles.
If using any of Russia Beyond's content, partly or in full, always provide an active hyperlink to the original material.