Militant mini drones are now toast thanks to Russia's new anti-aircraft system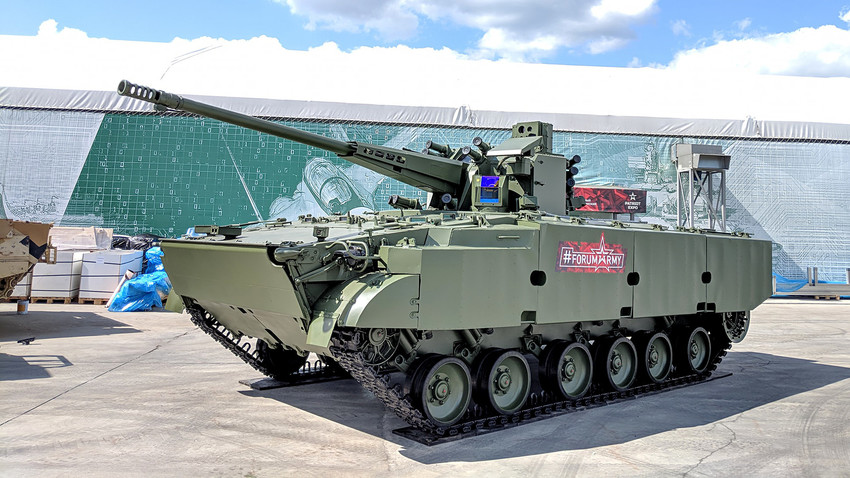 The Russian military has been developing ways to deal with cheap but deadly terrorist drones, some of which are no larger than a toaster.
Russia's leading manufacturer of heavy tracked vehicles, the Uralvagonzavod factory, has unveiled both a new anti-aircraft system and an upgraded Soviet infantry fighting vehicle.
These systems were the highlight of the company's presentation at the Army-2018 military exhibition held outside Moscow in late August.
'Basurmanin'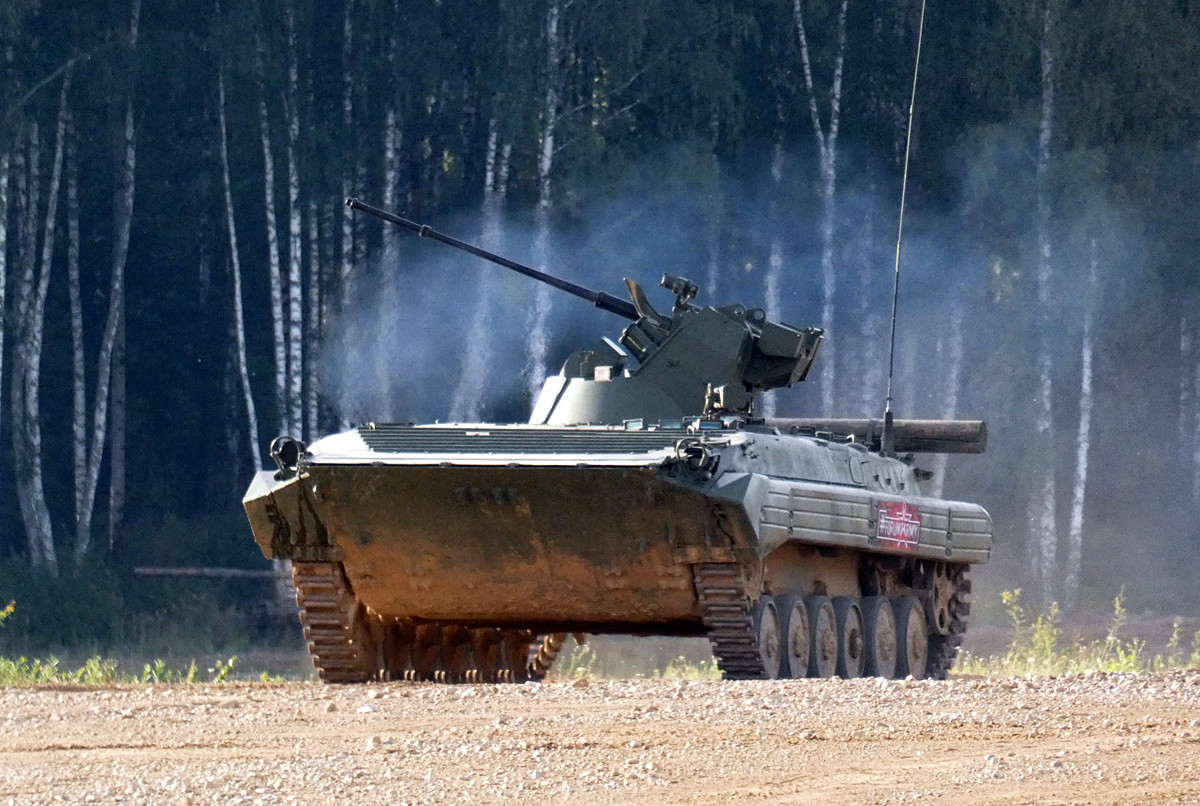 The company's first new offering was an upgraded version of the BMP-1 infantry fighting vehicle under the codename "Basurmanin" ("infidel" in Russian). The manufacturer was faced with the task of turning a Soviet dinosaur into a new age monster able to fight alongside the Russian army's new battle wagons. Whether or not the task has been accomplished will become clear after military trials in Syria. In the meantime, here's a summary of the upgraded model's new features.
Firstly, it has a new weapon station borrowed from the BTR-82A. It includes a 30-mm 2A72 rapid-fire automatic gun, a 7.62-mm PKTM machine gun, as well as a TKN-4GA-01 combined system with an anti-aircraft sight, which can operate around the clock in all weather conditions. It's also loaded with a new weapons stabilizer and a PTRK 9K115 Metis anti-tank guided missile system. "Basurmanin's" new 30-mm gun is also used on the Ka-52 and Mi-28N strike helicopters.
The designers deliberately reduced the gun's rate of fire from 550 to 330 rounds per minute to improve the precision and economy of ammunition.
Thanks to the new weapon station, "Basurmanin" can effectively be used both against troops and lightly armored vehicles at ranges of up to 2 km - and against low-flying helicopters.
Anti-aircraft system to combat drones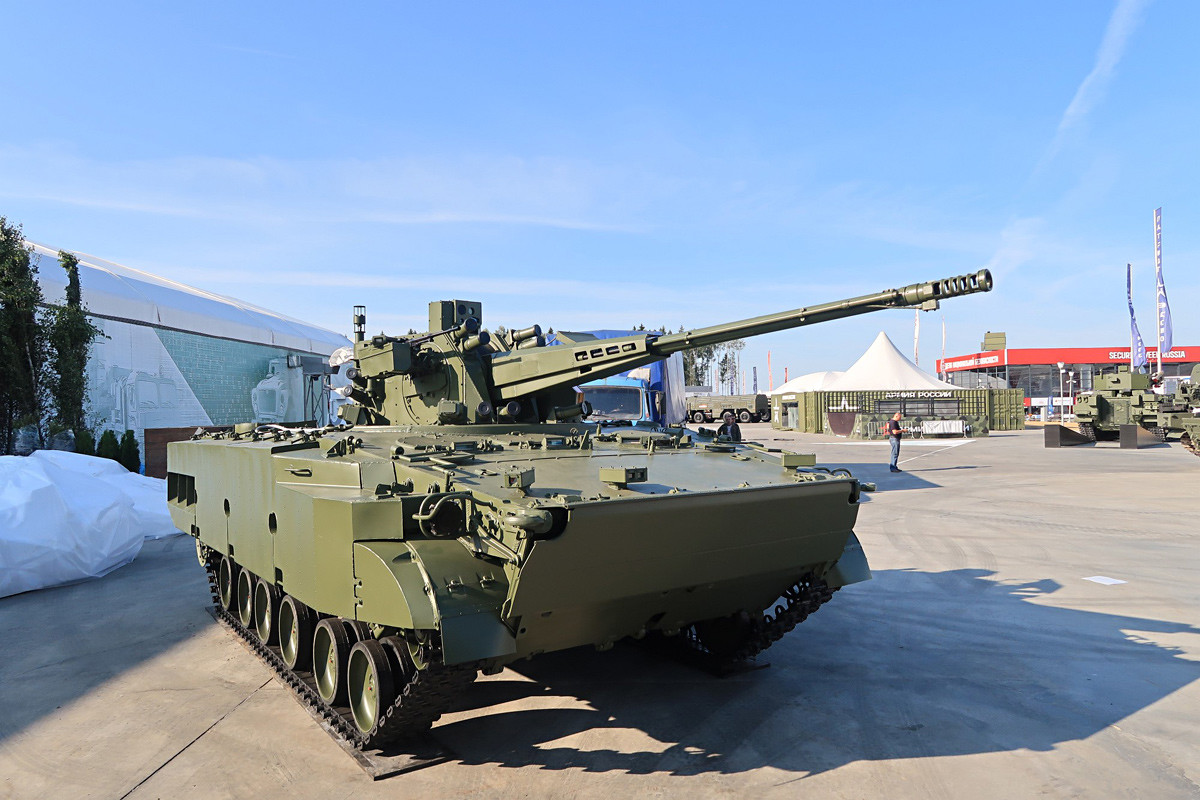 Michael Jerdev
During the fighting in the Middle East, Russian and NATO troops were confronted with new lethal weapons used by militants - small drones equipped with unguided bombs.
You may wonder how dangerous an improvised "chopper" the size of a toaster can actually be, but the problem lies in Russian equipment shooting these drones down. Each Tor-M2 or Pantsir-C1 missile costs millions of rubles, and the Pantsir's 30-mm machine guns fire at a rate of 5,000 rounds per minute - but these weapons are intended for larger targets, like attack aircraft, low-flying missiles, etc. These cheap improvised drones can deplete Russia's hi-tech air-defense systems of their ammo, and ultimately clear the path for a larger attack.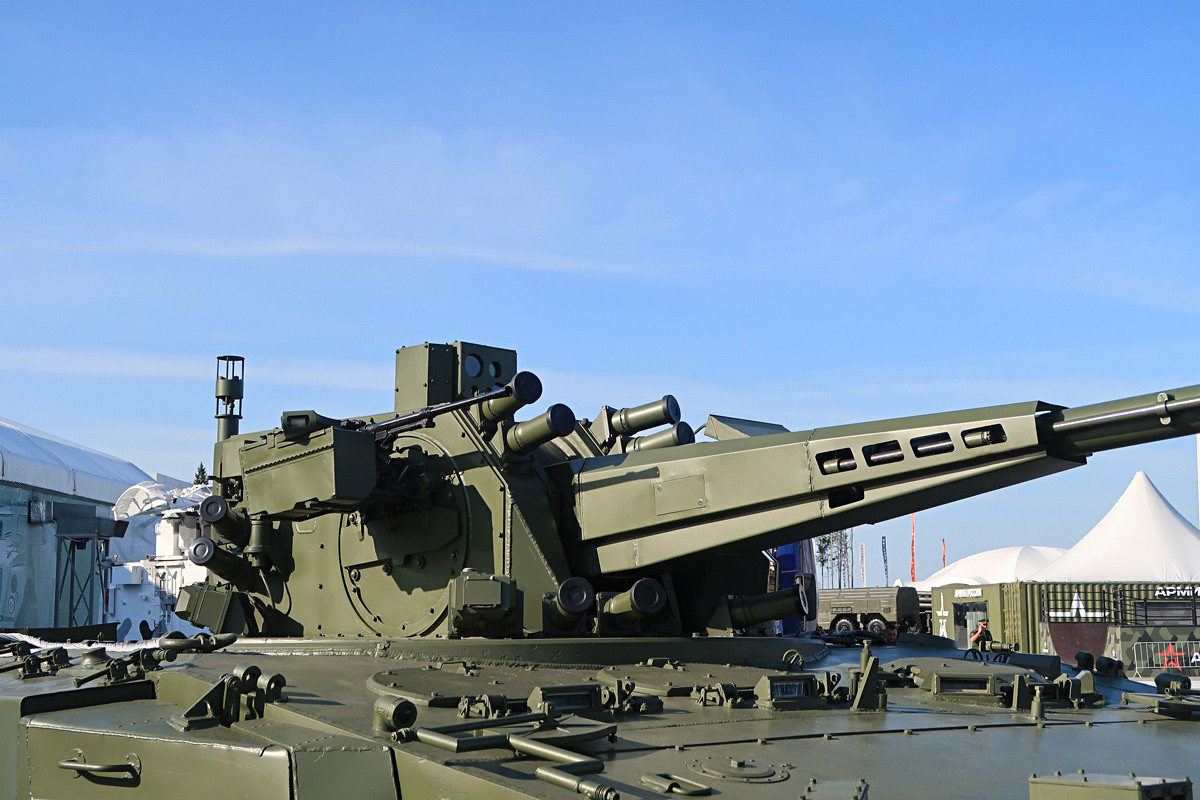 Michael Jerdev
So Russian engineers have been working on how to deal with this problem. Uralvagonzavod designers have created a self-propelled anti-aircraft gun system, the 2C38 Derivatsia-PVO, to destroy small air targets, but it can also be used against cruise missiles and air-to-ground rockets. Particularly resourceful soldiers will also be able to use this new system against lightly armored vehicles and infantry hiding in brick buildings and other fortifications.
The manufacturer describes the new system's ammunition load as unique. In addition to the classic, 57-mm fragmentation, tracing, and armor-piercing shells for the S-60 automatic gun, it's also packing some new ammunition: Multifunctional guided artillery shells with a time fuze.
The anti-aircraft missile system can operate at any time of day or night and in any weather, and can withstand optical and electronic countermeasures deployed by the enemy. The system is capable of detecting, tracking, and hitting targets both independently and on the basis of data from the central command post.
Furthermore, for the destruction of each target, the "smart" system will independently select the most effective munition.
If using any of Russia Beyond's content, partly or in full, always provide an active hyperlink to the original material.