On the Internet one can easily find an animal to suit every taste. The first search queries will take you to popular Russian websites selling used goods, like Avito. There, a four-month brown bear cub can be bought for 65,000 rubles ($930), which is quite a reasonable price.
A bear as a pet
Since it's not listed in the Red Book of endangered species, a brown bear is the only wild animal that can be bought and kept on Russian territory without a special permit. The younger the bear, the more likely it hasn't yet tasted meat, which of course triggers the predator instinct. Small cubs are also easier to train, so demand for them is much greater.
On average, a bear cub can be bought for 50,000-100,000 rubles ($700-1500). A bear is considered grown-up when it weighs 100 kg or more. These animals are cheaper, with prices starting from $200.
A bear costs about $100 a month to feed, and is basically omnivorous: it eats porridge, fish, nuts and fruit. Experts say it's better not to give bears any meat at all. A bear eats twice a day. Closer to winter, food should be more varied and plentiful so that the bear goes into hibernation with a surplus of fat and nutrients.
Bear Stepan, who is a bit of a social media celebrity, found its way to Svetlana and Yuri Panteleyenko as a cub. The circus where it was born was in financial trouble and could no longer keep all the animals, and so it gave them away. Now, Stepan sleeps up to 12 hours a day, eats 25 kg of fruit and vegetables a day, and loves fighting with Yuri in jest.
"We do not train him, but instead teach him how to play," says Svetlana. "In 23 years, we've not had a single case where he roared or rushed at us."
What other rare animals can be bought in Russia, and how much do they cost?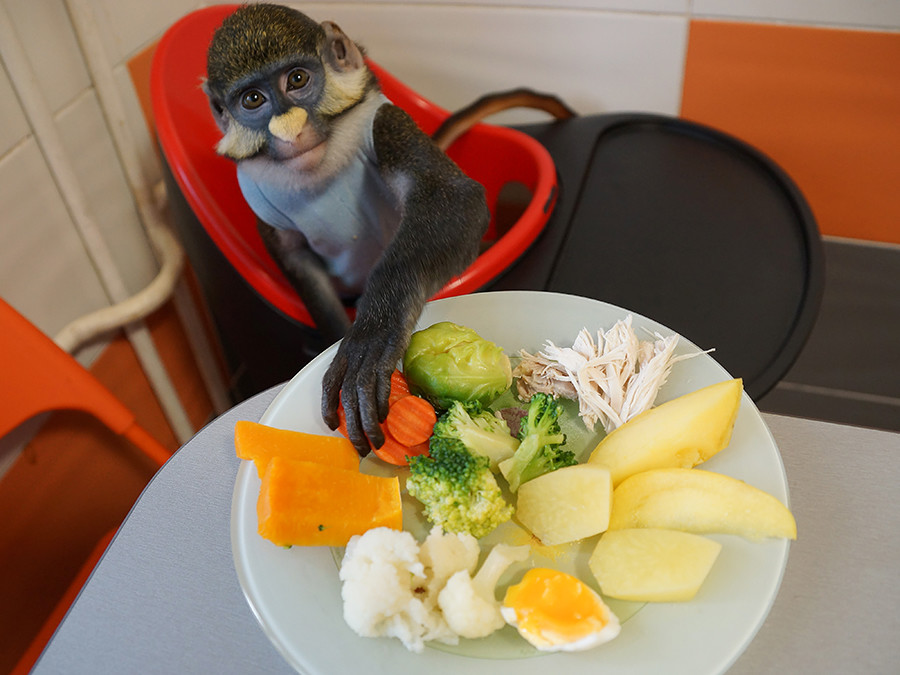 Viktor Savelyev, the owner of the online store, Zoo-ekzo.ru (link in Russian), sells and delivers rare animals all over Russia and abroad. He works with many breeders and accepts applications for the purchase of almost any animal.
The cost of different animals depends on many factors: where they were kept, how rare they are, how great is demand, and of course, how difficult it is to obtain permits and to transport them. An ostrich can cost up to 200,000 rubles ($3,000), and a six-meter-long Nile crocodile, will cost 300,000 rubles ($4,200). Some of the most expensive animals are elephants and dolphins: their price can reach several hundred thousand dollars.
Lovers of rare animals are more and more numerous, while fashion for specific species is constantly changing, which affects the price.
"With insect or spider enthusiasts, for example, everything depends on fashion. If at the moment there's a fashion for a certain kind of spider, they will buy them, and then they can suddenly switch to something else," says Viktor.
What does it take to own a rare animal in Russia?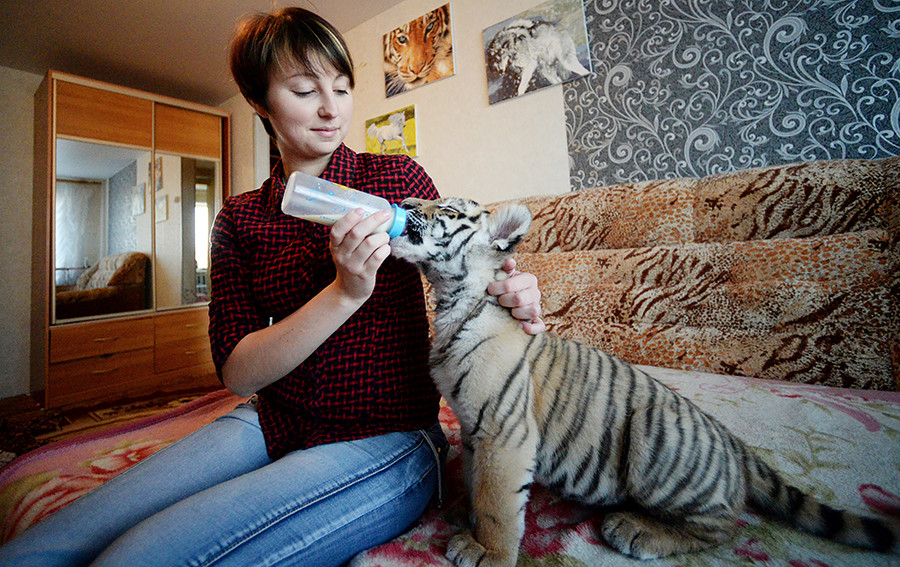 Vitaliy Ankov/Sputnik
First of all, it is necessary to check whether the animal is listed in the Red Book of the Russian Federation (link in Russian). If it's there, then a special permit is required to keep it. The relevant paperwork and related legal issues are processed by Rosprirodnadzor (link in Russian).
If the animal is not listed in the Red Book and you are buying it for personal use, then you don't need a permit.
According to Russian legislation, all fauna on the territory of the country is property of the state. Animals can be taken out of the wild only in special locations listed in the relevant law (link in Russian).
That's why when buying an animal, do not forget to get its veterinary passport from the seller, and do not throw out the signed contract on the transaction. It goes without saying that cruel treatment of animals is strictly prohibited.
What's required to take a rare animal out of Russia?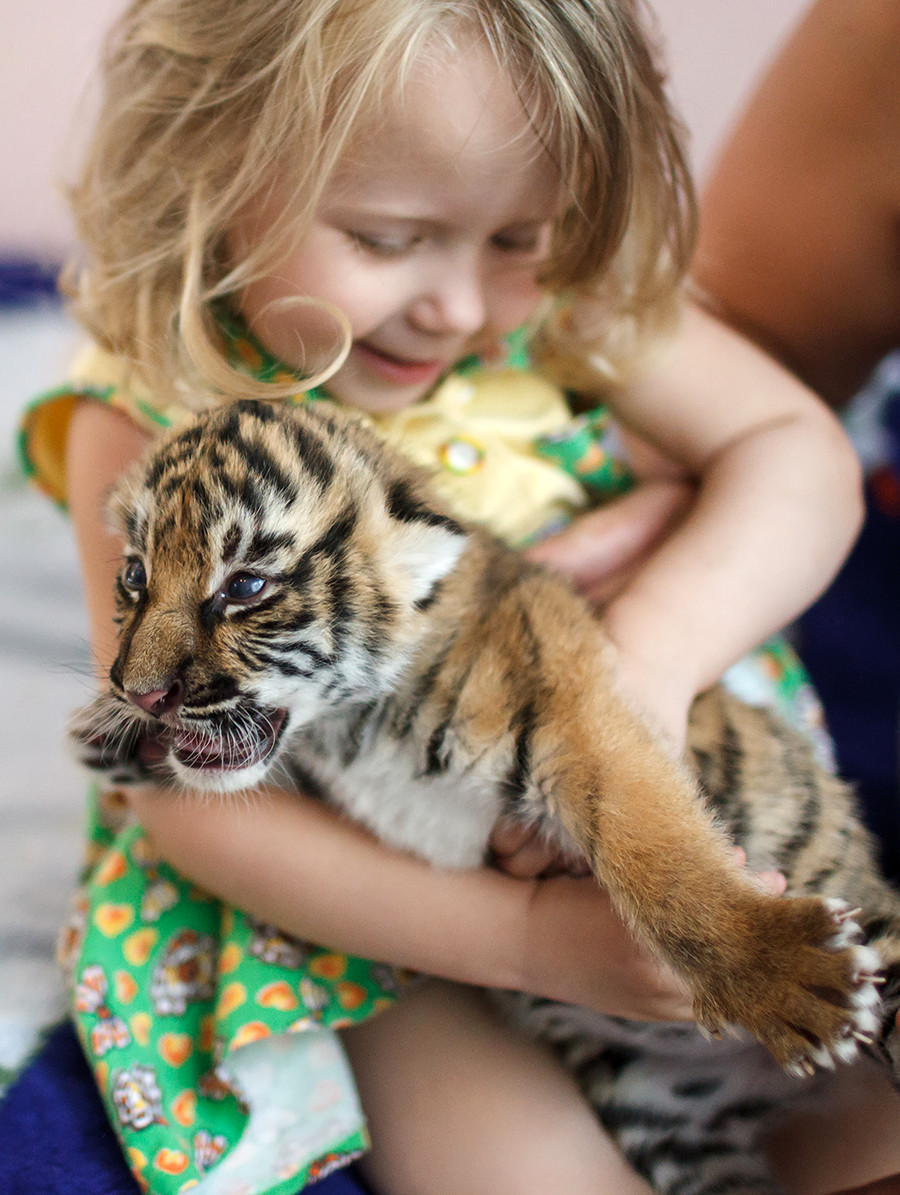 Mihail Mokrushin/Sputnik
First, check whether the animal is listed with the international agency, CITES. To export animals which, according to CITES, are rare or on the verge of extinction, a special permit is required, as well as an international veterinary certificate and a contract.
CITES has several lists of animals (appendices), and if your animal is in the first appendix then in addition to the export permit, you'll also need an import permit.
If the animal is not very large, by showing a copy of the contract you can book a flight, and your pet will travel in the luggage compartment of an ordinary passenger aircraft. For large animals, for example an elephant, a special cargo charter is booked.
Can a rare animal be 'rented' for a while?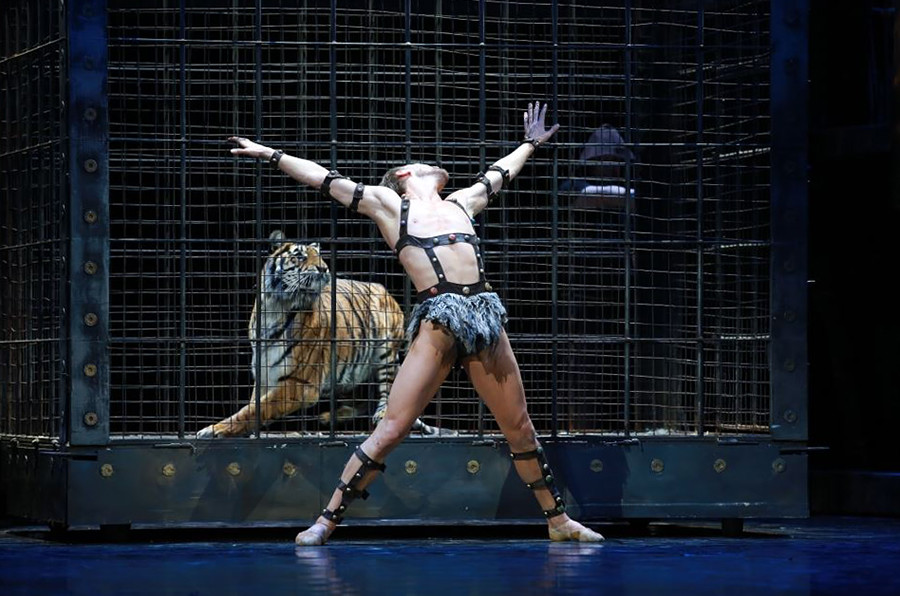 Press photo
If you're not ready to buy an animal, but would like to spend time with one, you can 'rent' a trained specimen for a while. The exotic animal rental company, Animal Brothers (link in Russian), was one of the first to offer this service legally in Russia. A cheetah, a porcupine and a tamed eagle can come to you with a handler for a photo shoot or a corporate party, even abroad, with prices starting at 10,000 rubles ($150).
"The most popular animals currently are tigers and panthers," said the company's founder, Oleg Smirnov.
Smirnov borrowed the format from the U.S., where he lived for a while. Returning home in 2001, he founded his company, and says: "Our main customers are, for example, the Mikhailovsky Theater in St.Petersburg. Our tiger performs in the ballet Spartacus. In addition, animals often appear in different TV shows, circus performances and photo shoots for magazines."
Read more: 5 famous Russian bears
If using any of Russia Beyond's content, partly or in full, always provide an active hyperlink to the original material.