On June 1, 2018, the Americans informed the Russian embassy in Kabul, Afghanistan that a pilot who went missing in 1987 during the Afghan war has been found alive.
"There are a lot of rumors, but nothing is known for sure; so it's better not to mention any surnames. We need to check if the information is reliable," said Gennady Sholokhov, an official at the war veterans association, Brotherhood in Arms, which is involved in the investigation, reported Interfax news agency. Indeed, as of June 7, official information about the soldier's name has not been released.
Nevertheless, most Russian media believe they know the identity of the pilot. "According to our sources, there was only one pilot missing in Afghanistan in 1987," Kommersant wrote. "It's First Lieutenant Sergey Pantelyuk."
"Don't worry about me"
Born in 1962 in the small city of Zernograd (Rostov Region, 1,000 km south of Moscow), Pantelyuk was an ordinary Soviet citizen. Classmates said he was "a shy romantic" who dreamed of planes and enrolled in aviation school, specializing in aerial reconnaissance. He first served in Georgia, but in 1987 he was transferred to Afghanistan where Soviet soldiers had been fighting since 1979, supporting the pro-Soviet government in their war against Islamist rebels backed by Pakistan and the U.S.
Pantelyuk wrote to his wife just months before his disappearance: "Hello honey… everything is unusual and interesting… don't worry about me too much."
Last flight
An experienced pilot with 118 combat sorties under his belt, Pantelyuk was having a routine day on Oct. 27, 1987. With another plane he was flying over Kunar Province in East Afghanistan, but then the weather worsened and the planes lost contact. Hours later, the Soviets still couldn't reach Pantelyuk's Su-117. The search and rescue mission found nothing.
A month later Pantelyuk's wife, who had just given birth to their daughter, received a letter from high command: "Your husband is missing in action… We do not consider him dead; we continue to search and wait for him."
Today, his daughter is 31 years old, but neither she nor her mother have had any news of Sergey's fate. Hopefully, the situation may now change.
Far from home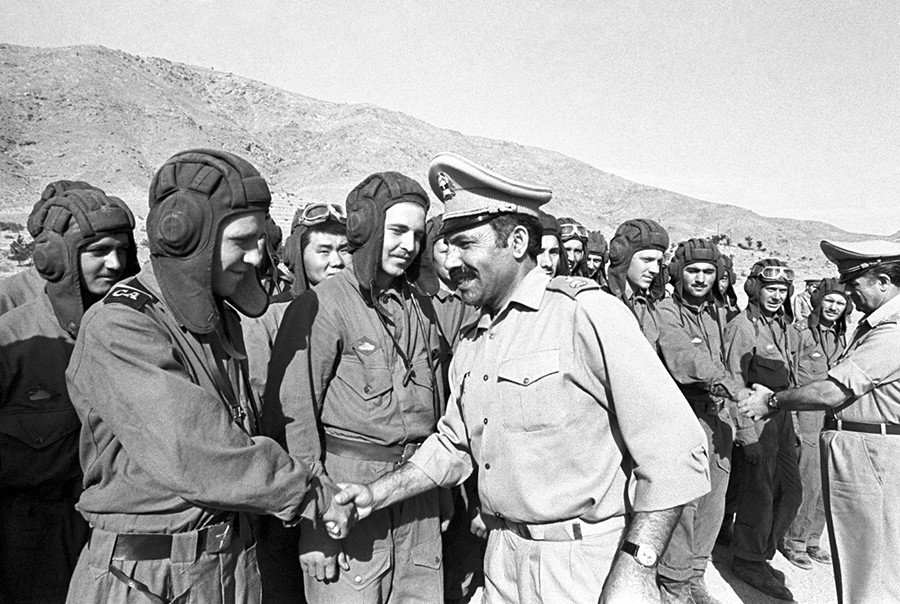 The Afghan war was a heavy burden for the Soviet Union, with up to 15,000 soldiers killed and 50,000 more injured. Also, 417 soldiers went missing: 130 were later freed and returned home; and more than 100 were killed in captivity or died. We don't know the fate of the Soviet pilot that media refer to, but there have been a number of incredible stories about Soviet POWs and MIAs in Afghanistan. Here are some of the most interesting:
Alexander Rutskoy – 'Russia's John McCain'
Colonel Rutskoy, deputy commander of the Soviet Air Force in Afghanistan, was shot down in 1988 near the Pakistani border. Captured by the Mujahideen, interrogated and tortured, Rutskoy refused to give information. "I was raised in a different way," he commented in an interview years later.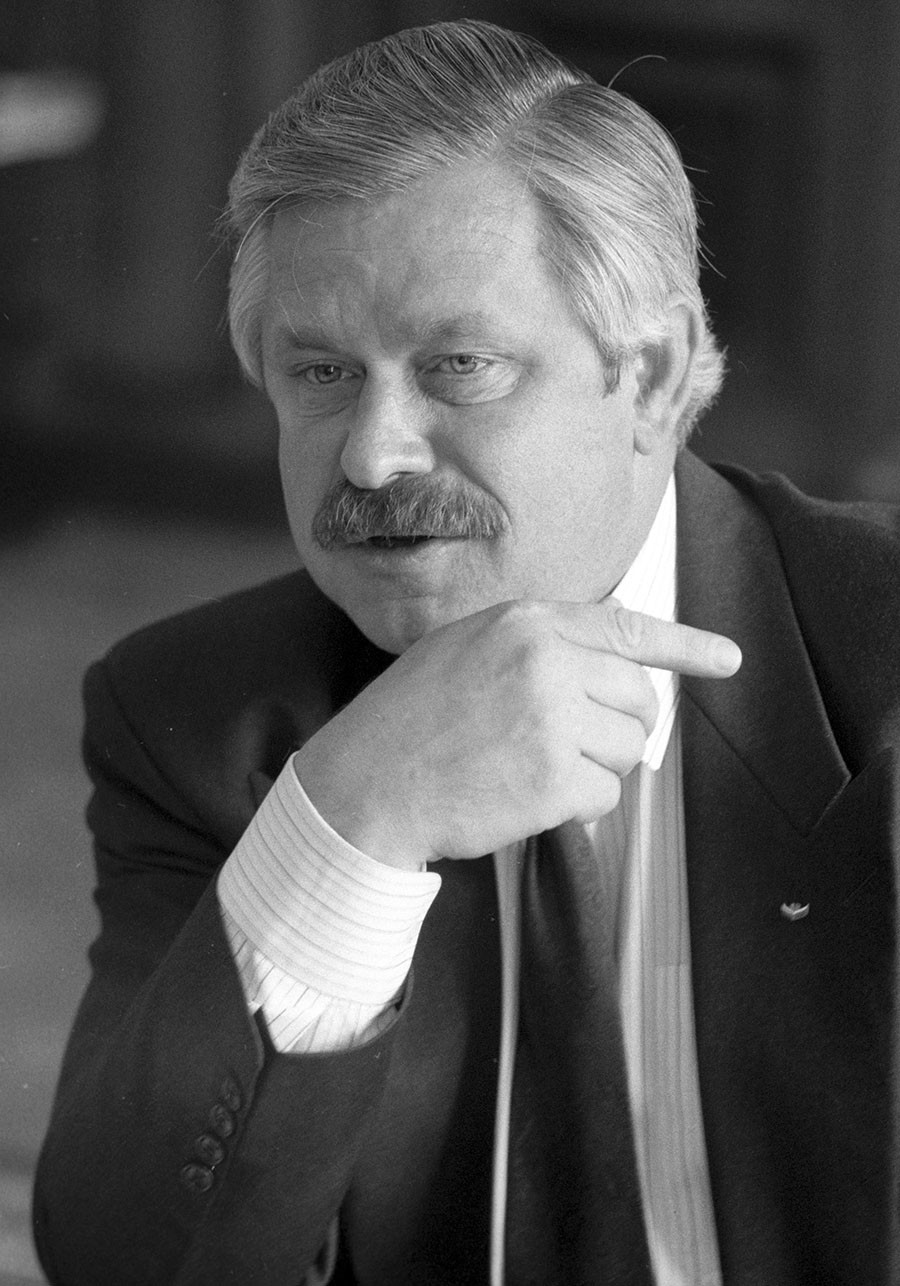 Russian Vice-President Alexander Rutskoi, 1992.
Yuriy Zaritovskiy/Sputnik
After a month, the Soviets managed to free him by paying a huge sum of money. A Hero of the Soviet Union (he was shot down in 1986 and broke his spine), Rutskoy became an important politician in the early 1990s; he was Russia's first and last Vice President. He led the anti-Yeltsin forces during the conflict between the President and Parliament in 1993, but after he lost he gave up politics.
Prisoners of Badaber – fought to the death
Soviet POWs were kept in Pakistani camps controlled by the Mujahideen. In 1985, 12 Soviet soldiers along with 40 Afghani comrades rebelled in one such camp (Badaber), protesting the inhumane conditions. After taking out the guards and capturing the arsenal, they resisted for 11 hours, repelling waves of attacks until the whole building exploded, killing the defenders and the attacking Mujahideen.
Nikolay Bystrov – a warlord's bodyguard
Some captured Russians embraced the Afghani culture and converted to Islam. According to Franz Klintsevich, leader of the Afghan veterans' alliance, many such MIAs and former POWs are not eager to return to Russia.
"I've met one… he barely spoke Russian and refused to go back, saying 'it has been 25 years and I'm finished with Russia,'" Klintsevich said.
Perhaps the most astonishing story belongs to Nikolay Bystrov, who was almost killed in captivity, but then met one of the most prominent Afghani warlords, Ahmad Shah Massoud. Bystrov later recalled that he, "saw a man different from the others… He was a real leader. Even though I was Russian, he trusted me… we shared a room and a plate." Changing his name to Islam-ad-Din, Bystrov became Massoud's most loyal bodyguard.
Nevertheless, he finally decided to return to the Motherland with his Afghani wife. Left without his Russian bodyguard, Massoud was assassinated in 2001 by Al-Qaeda operatives. As for Bystrov, he lives now in Southern Russia with his wife and three children.
Here's another article on the USSR at war: how the namesakes of German leaders fought for the Soviet Union.
If using any of Russia Beyond's content, partly or in full, always provide an active hyperlink to the original material.