Russia Beyond (Alexander Vilf / Sputnik; Lev Polikashin / Sputnik; the Russian Ministry of Defence / Sputnik)
1. MiG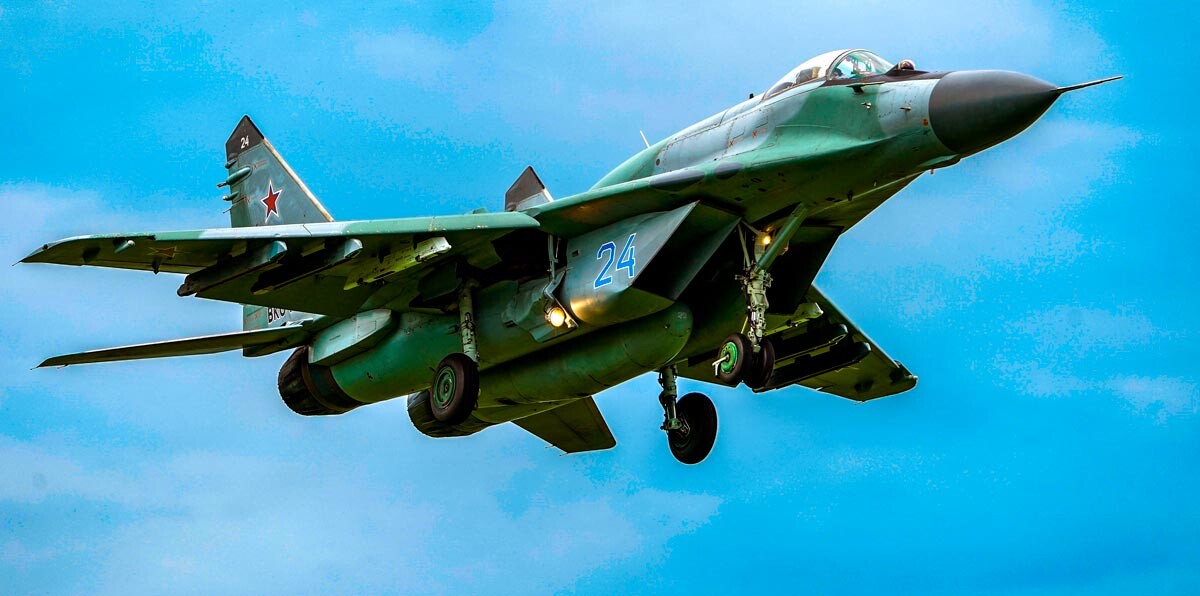 The fighter and interceptor aircraft of this family are world-famous. Multiple MiG aircraft played a major role in the Cold War. A long list of MiG fighter jets includes the MiG-29, one of the best airplanes ever produced by the Soviet Union. MiG aircraft have also featured in popular culture - including in movies such as 'Top Gun' (1984) and 'Firefox' (1982) - a testimony to the brand's global influence.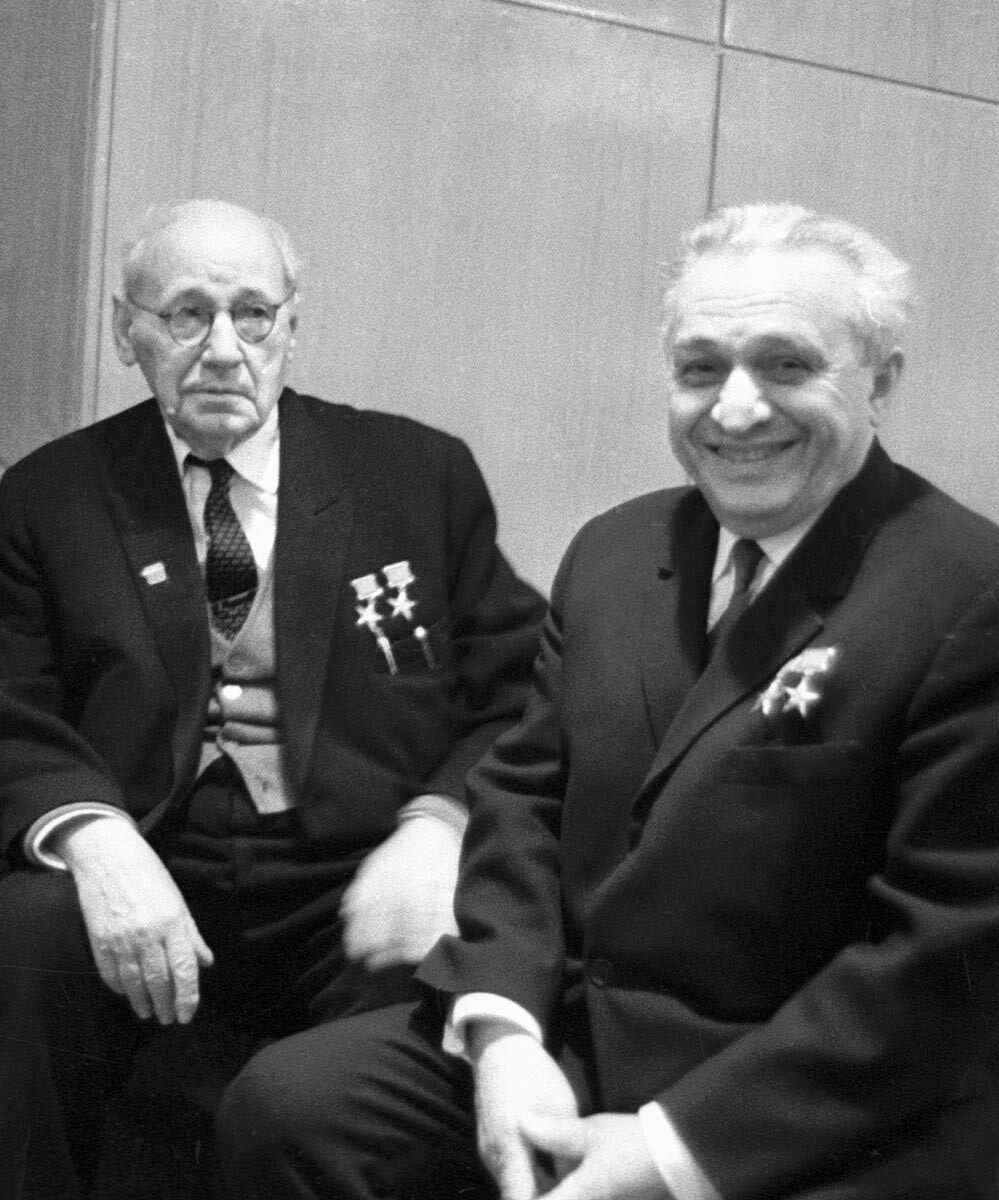 Andrei Tupolev (left) and Artem Mikoyan (right), 1968
Lev Polikashin/ Sputnik
MiG aircraft derived its name from the two chief engineers who headed a Soviet design bureau of the same name, Artem Mikoyan and Mikhail Gurevich. The two prodigies of aircraft design met in the Polikarpov Design Bureau in Moscow and worked together to found their design bureau, which was named the 'Mikoyan-Gurevich' design bureau. In 1942, the bureau was renamed 'MiG', a name that would soon become world-famous for the superior war machines it produced.
After Mikhail Gurevich died in 1976, the bureau was renamed Mikoyan. However, the commonly used designator for the warplanes produced by the bureau remained 'MiG'.
2. Su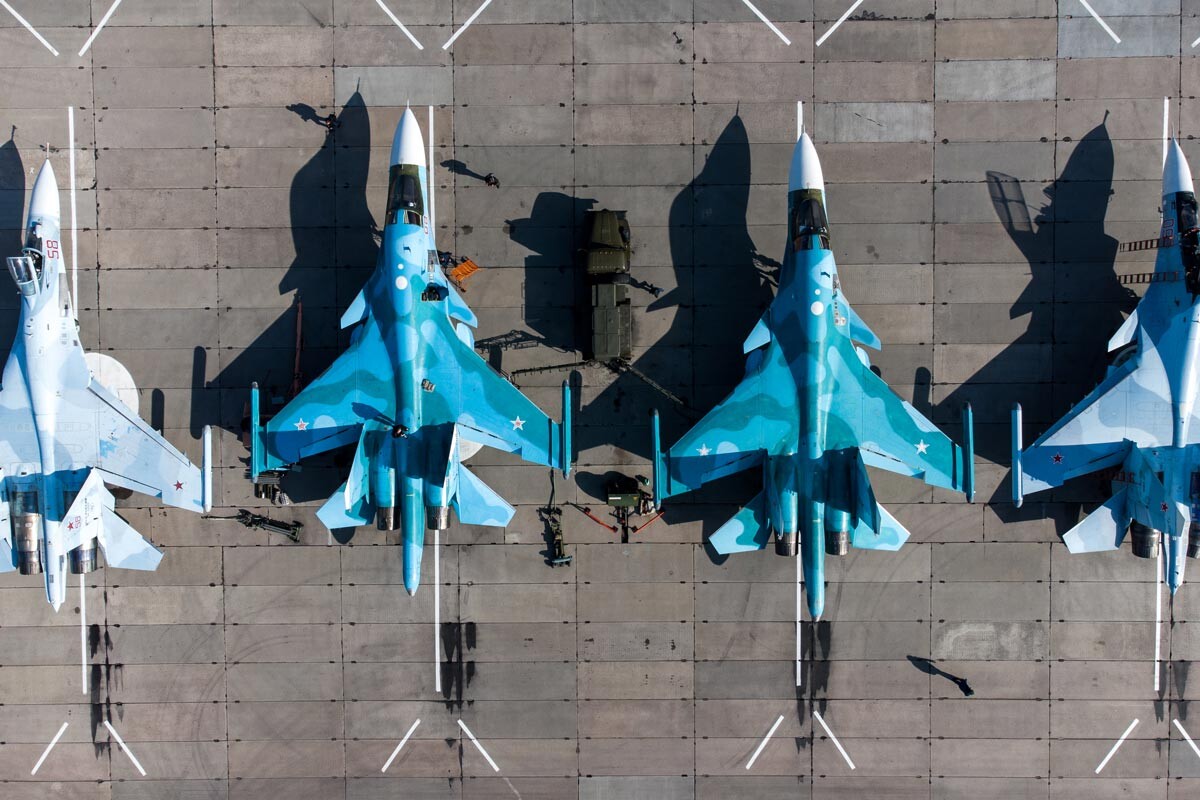 From left to right: Su-24 front-line bombers, Su-30SM fighters and Su-34 fighter-bombers.
Vitaly Timkiv / Sputnik
Su aircraft are just as legendary as the MiG. These warplanes make up a lion's share of Russian frontline aviation. In addition, many countries all over the world - including China and India - have fleets of Su aircraft as part of their air force.
Several of the first ever aerobatic displays were performed using Su planes. This includes a highly challenging cobra maneuver, in which an airplane momentarily stalls in the air by raising its nose vertically to cause a full-body air break. Such maneuvers demand an extremely agile, rigid and responsive aircraft. The Su-27 proved a perfect aircraft to pioneer the maneuver.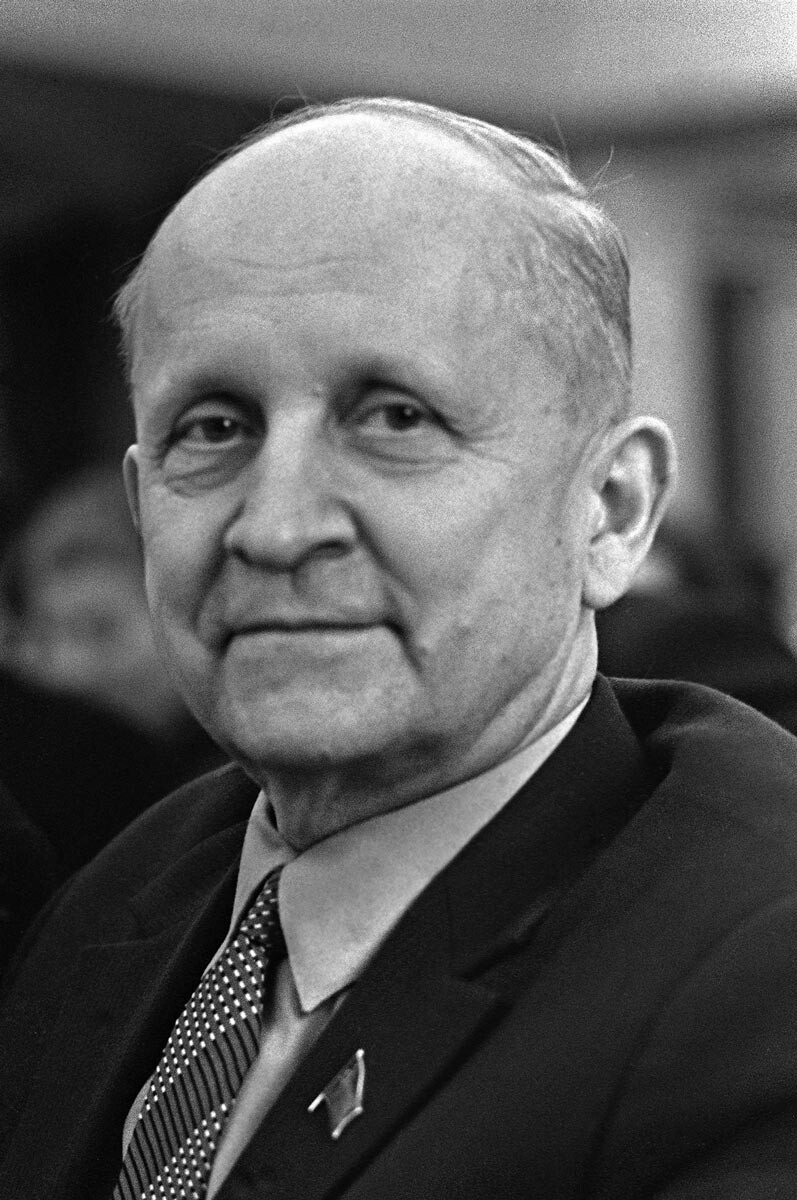 Pavel Sukhoi, Soviet aircraft designer, one of the founders of Soviet jet and supersonic aviation, 1964.
David Sholomovich / Sputnik
Just like the MiG, Su airplanes were named after the chief designer of the bureau where they were produced, Pavel Sukhoi. Born in 1895 in the Russian Empire, Sukhoi was one of the first men in the world to pioneer aeronautics. Sukhoi's way to success was thorny: World War I, the Russian Revolution and, subsequently, the Civil War all threatened his childhood dream of becoming an aircraft engineer. Luckily, a teacher by profession, Sukhoi was able to win over another renowned Soviet aeronautical engineer named Andrei Tupolev, who participated in advancing his protégé's career to a point when the latter founded his workshop named the 'Sukhoi Design Bureau'.
3. Tu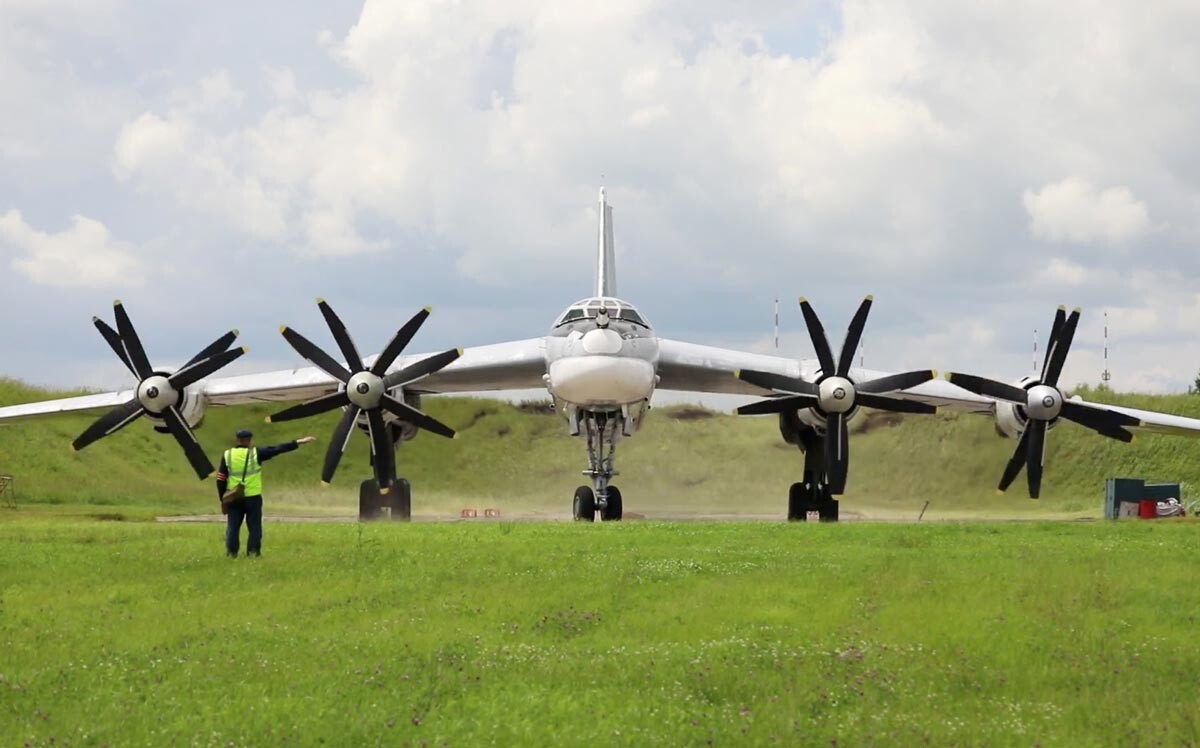 The Tu-95MS strategic bomber-missile carrier.
Russian Ministry of Defense / Sputnik
Tu bombers and airliners played a major role in World War II and became the backbone of the Soviet long-range aviation during the Cold War. These aircraft were also named after their mastermind, Andrei Tupolev.
Tupolev studied aeronautics under the mentorship of Nikolai Zhukovsky, a founding father of modern aeronautics and hydrodynamics. Growing from a student to the leading figure of the Central Aerohydrodynamic Institute in Moscow, Tupolev was not immune to Stalin's purges, however. The aircraft designer was arrested in 1937 on trumped-up charges, but was able to evade execution, unlike many of his ex-colleagues.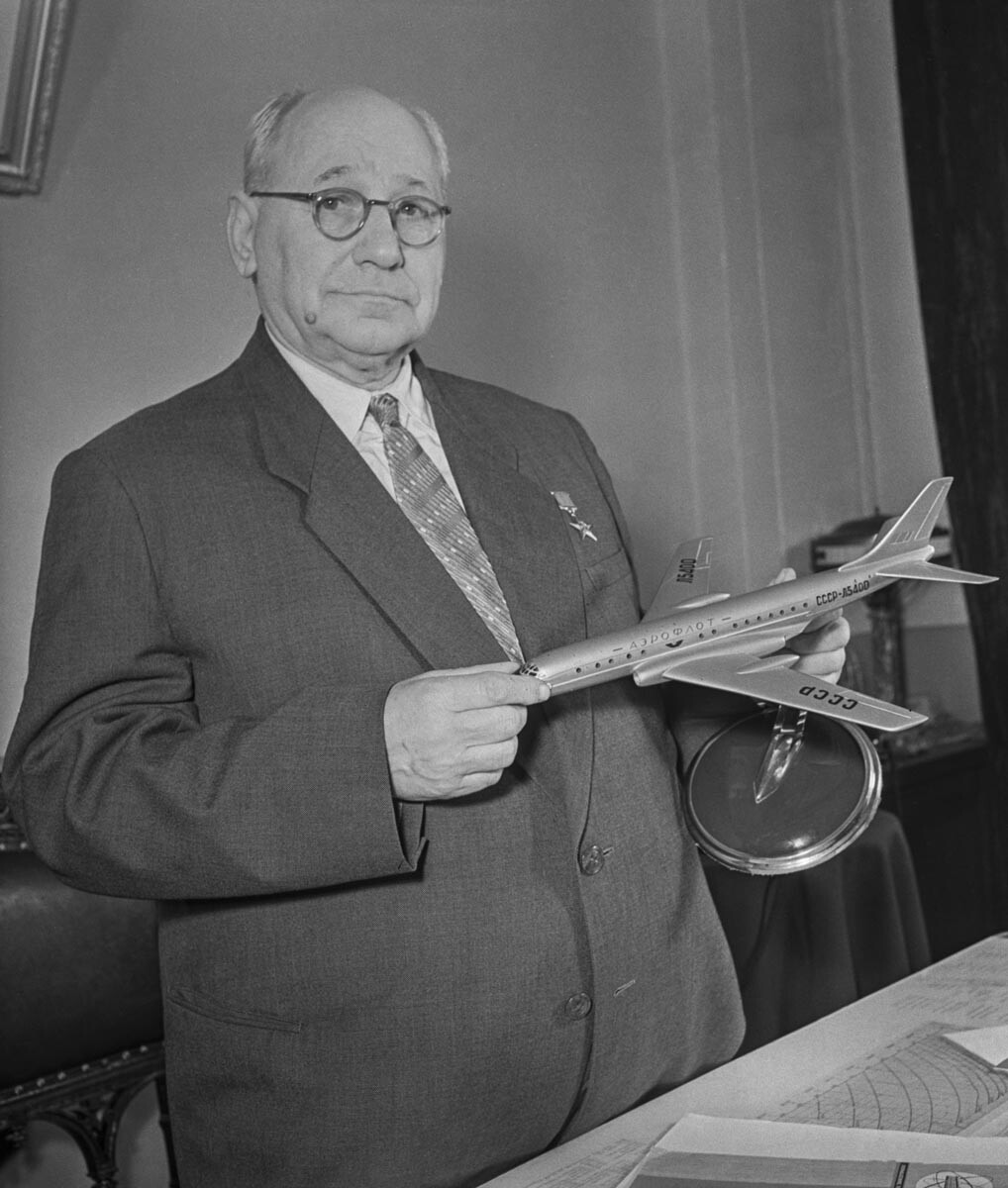 USSR. Moscow. 1957. Full member of the USSR Academy of Sciences, aircraft designer Andrei Tupolev in his office.
Mark Redkin / TASS
Tupolev continued his work in confinement as a leading worker at a secret research and development laboratory operating within the Soviet Gulag labor camp system. As Nazi Germany invaded the USSR, Tupolev was released to supply the Red Army with fighting machines. That same year, in 1941, a twin-engine high-speed frontline bomber named Tu-2 made its first flight. Subsequently, this aircraft played a key role in ensuring the Soviet Union's victory in World War II. As the world shifted to the Cold War, long-range bombers designed by Tupolev became a signature feature of the Soviet air force.
4. Yak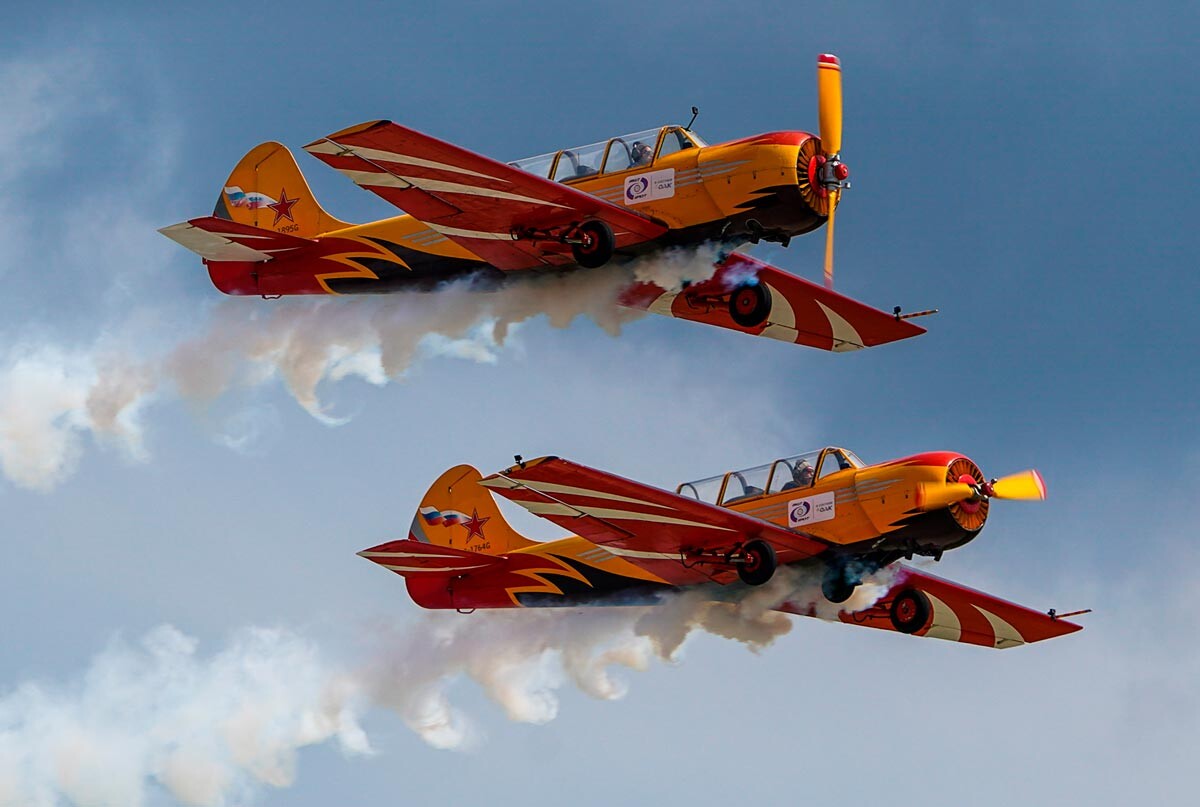 Yak-52 planes of the "First Flight" aerobatic team perform a demonstration flight.
Alexander Vilf / Sputnik
Again named after their designer, Yakovlev planes – or 'Yak' for short – contributed greatly to the victory over Nazi Germany. During World War II, almost two-thirds of all Soviet fighters were Yakovlev planes.
Russian airplane designer Alexander Yakovlev built his first air glider at the age of 18 and, three years later, presented his first airplane, the AIR-1.
Since then, the talented aviation designer began rapidly building his career and soon became a deputy people's Commissar (a Soviet equivalent of deputy minister) of the Aviation Industry in the USSR when World War II broke out.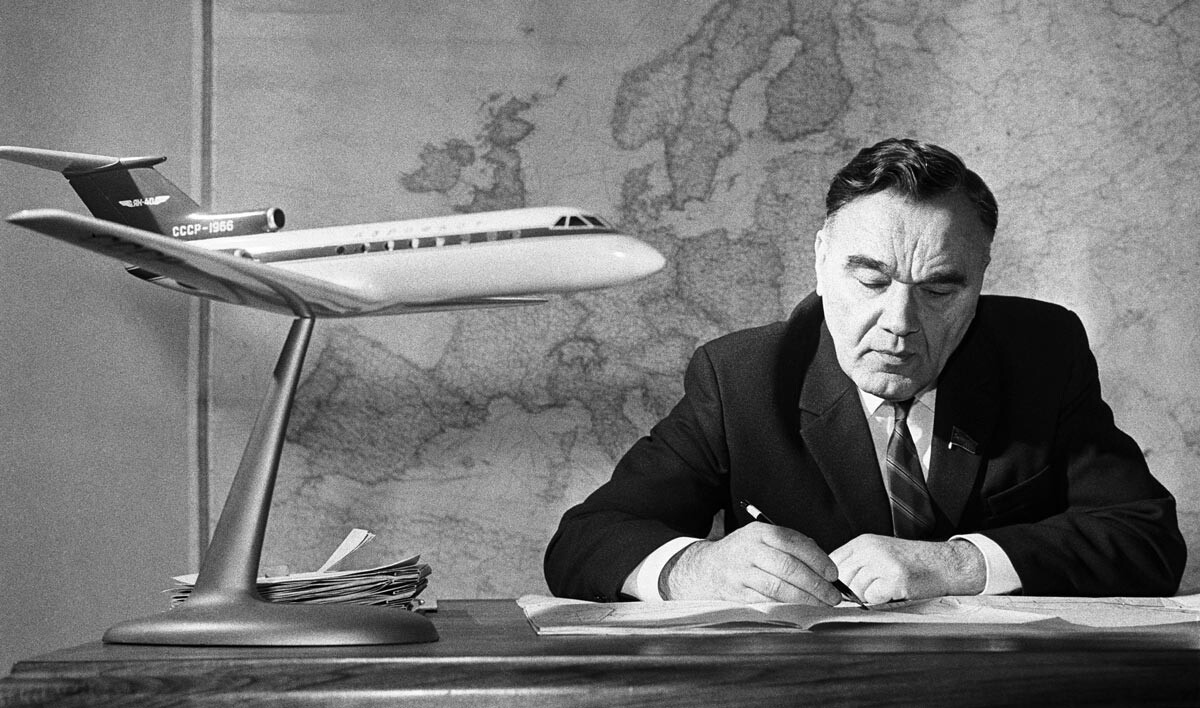 Moscow. Aircraft designer, academician, Colonel General of Aviation Alexander Yakovlev.
Valentin Cheredintsev / TASS
After working as an official for six years, Yakovlev asked Joseph Stalin to dismiss him from the high office, so that he could concentrate on designing airplanes instead. Although Yakovlev most likely feared Stalin could have seen his plea as defection, the dictator agreed with the designer whose work he seemed to appreciate.
The day after Yakovlev spoke to Stalin, he was awarded the rank of Colonel-General and removed from the ministry. Subsequently, Yakovlev headed a design bureau of the same name until 1984. Under Yakovlev, the design bureau produced over 200 types of aircraft.
5. Il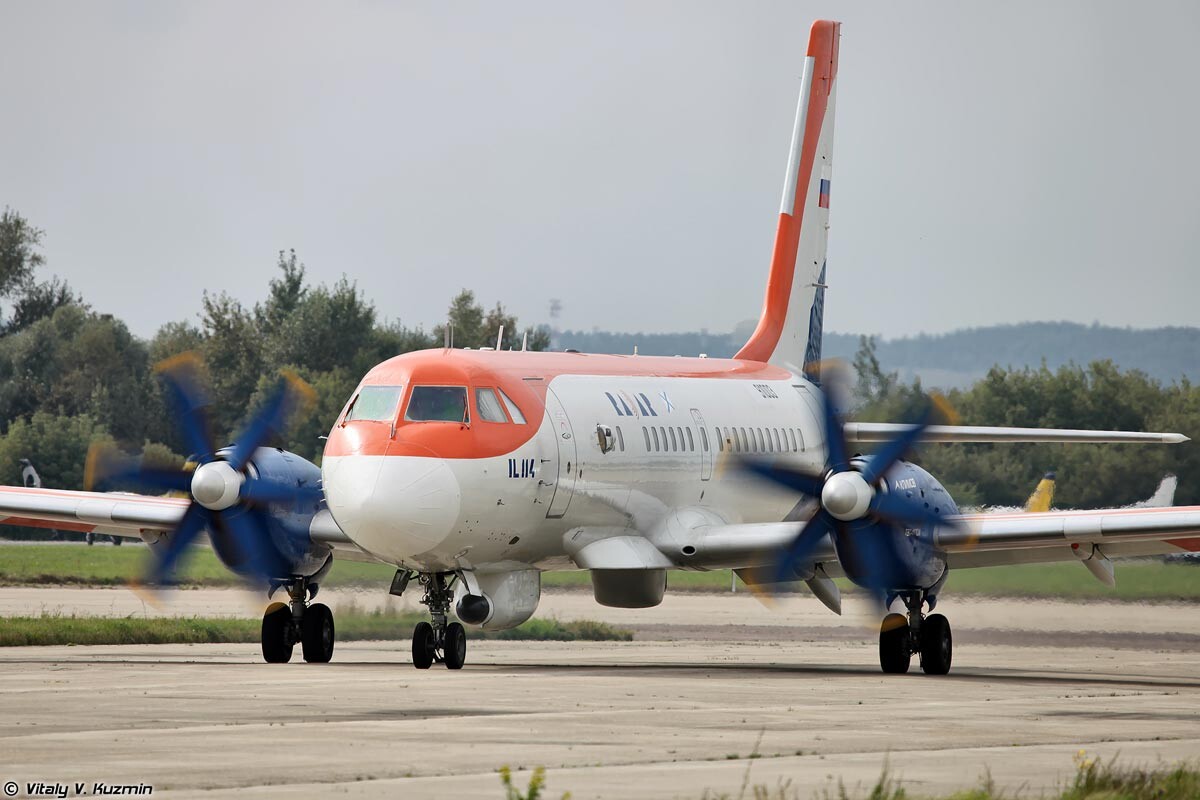 During World War II, the Il-2 ground-attack aircraft became one of the symbols of the Soviet military's might. When its production eventually reached more than 36,000 units, the Il-2 became the most produced military aircraft in history. In Stalin's words, the Il-2 was "as essential to the Red Army as air and bread".
The mastermind behind the iconic warplane was Sergei Ilyushin, whose path to becoming one of the most renowned aviation designers in Russian history was far from determined.
The youngest of 11 children born in a poor peasant family, Ilyushin was forced to leave his parent's house in search of work when he was only 15. He took some odd jobs like a ditch-digger at construction sites or a cleaner of gutters.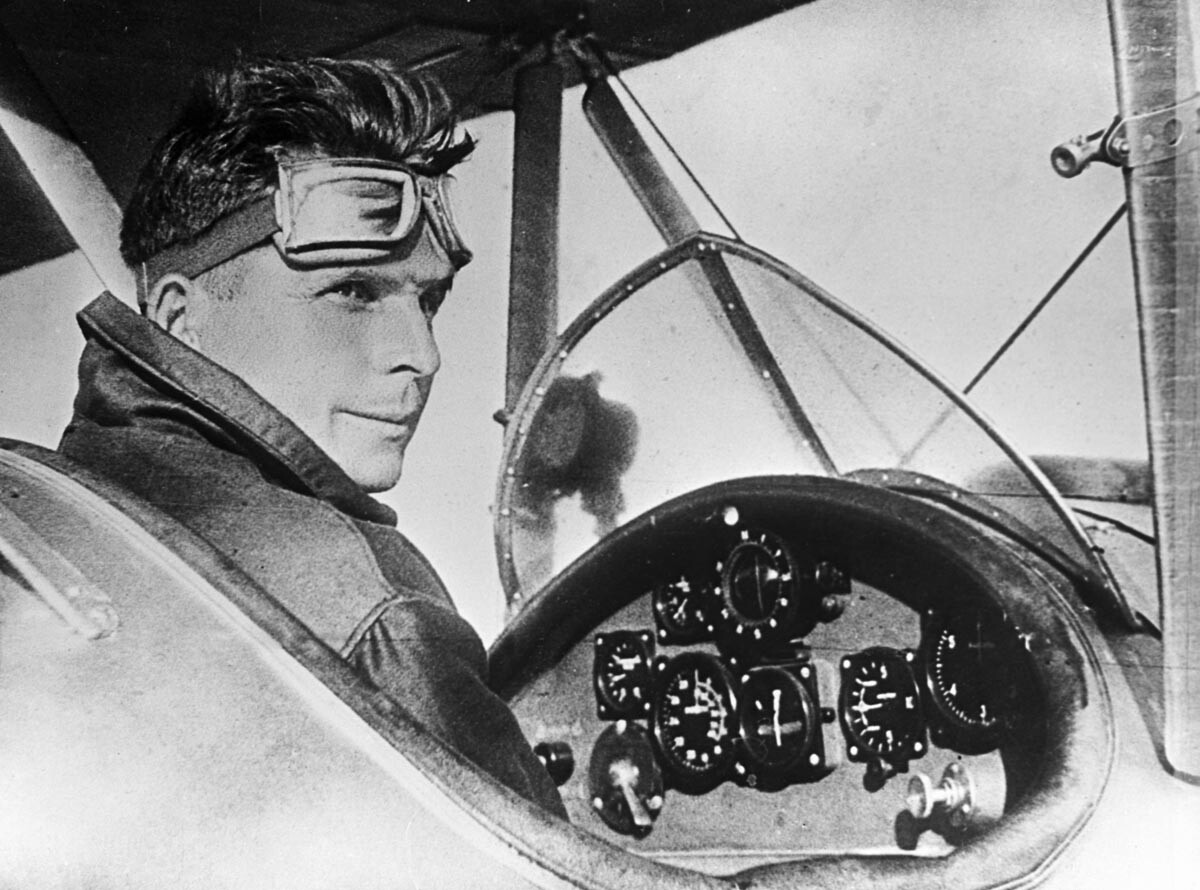 Sergei Ilyushin (1894-1977), Soviet aircraft designer.
N. Nilov / Sputnik
Ilyushin's first encounter with aviation came when he was 15 years old and worked as a groundskeeper at a racetrack used to host the All-Russia Festival of Ballooning in the fall of 1910.
Conscripted to the army four years later, Ilyushin got an opportunity to volunteer as a member of the ground crew in the newly formed Aviation Section and qualified as a pilot in 1917.
After he left the military service and obtained a degree in engineering in 1926, Ilyushin quickly cemented his position as one of the most talented aviation designers in the USSR. After World War II was over, Ilyushin went on to design a few commercial airplanes - such as the Il-18 and Il-62 - which were widely used by Aeroflot throughout the Soviet Union.
Click here to find out more about a hero Soviet pilot who was Stalin's favorite troublemaker.
Dear readers,
Our website and social media accounts are under threat of being restricted or banned, due to the current circumstances. So, to keep up with our latest content, simply do the following:
Subscribe to our Telegram channel
Subscribe to our weekly email newsletter
Enable push notifications on our website
Install a VPN service on your computer and/or phone to have access to our website, even if it is blocked in your country
If using any of Russia Beyond's content, partly or in full, always provide an active hyperlink to the original material.