How a tragic shooting in U.S. left one Russian dead and saved 4 Americans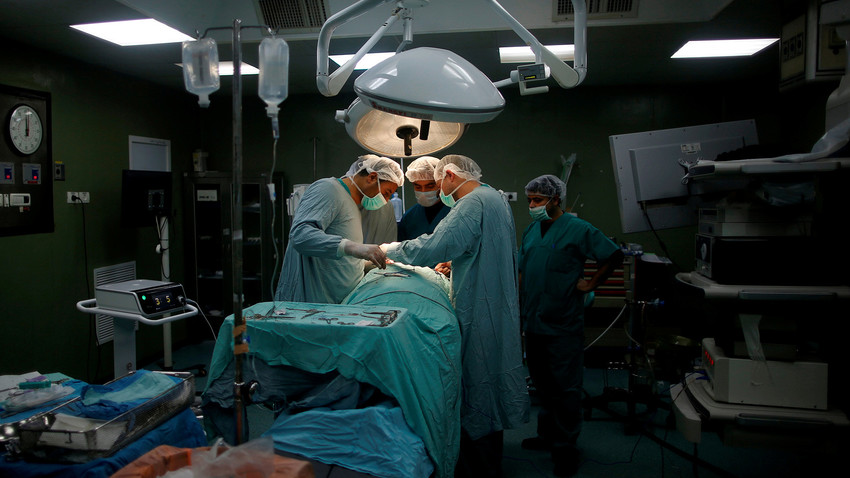 A widow's selfless choice to donate her husband's organs for transplantation transcended politics.
Two bullets hit a Nissan Altima when it was heading down Pittsburgh's Second Avenue on Dec. 19, 2017. Initially the driver thought it was just a loose rock, but he looked over to his passenger - he had been shot in the head.
That day Olga Kemaeva, a mother of three, picked up the phone in Novosibirsk, a Russian town 1900 miles east of Moscow, to learn that her husband, Anton Kemaev, has been accidently killed by gunfire in America. He had traveled there to visit his friend - but disaster struck.
At the same time in Apple Valley in Minnesota, a 35-year-old retired Army National Guard sergeant - John Bond - was struggling with kidney disease. The husband and father of three had been waiting on the transplant list for three years.
Olga applied for a U.S. visa, packed her things, and flew to the U.S. to be with her husband.
Four lives for one
Tragically it was too late: Anton Kemaev has passed away in the UPMC Presbyterian hospital on Dec. 28, 2017. To everyone's surprise, the mourning widow did not bring his body back to Russia but instead agreed to donate her husband's organs to sick American patients.
This is when Erin Bond, the 33-year-old wife of the struggling Army National Guard veteran, received an urgent phone call summoning her and her husband to Pittsburgh for long-awaited surgery. The same day the pair was on a flight to Pittsburg where John Bond was prepared for transplantation.
The surgery went well and the U.S. veteran has now returned to his family. Before the pair left Pittsburg, however, they met Olga, whose extraordinary choice saved the life of John Bond and three more American men she did not know.
"I cannot even imagine what Olga is going through. It's truly heartbreaking what has happened here in the States. For her to choose life after someone took her husband's life is such a gift. Her choice to donate saved four American lives," Erin Bond told Russia Beyond.
His wife says the U.S. veteran is "still very sore, but his body is responding wonderfully to the new kidney."
"It proves to me that humanity still exists. We are just grateful that there are organ donors, and Olga's selflessness proved that there is good in the world," she said.
Erin Bond says Olga has left the U.S. on Jan. 19, but the woman expressed a wish to keep in touch with her. "I did give her all my contact info and would like to at least send her gifts every so often," said Erin Bond.
"I think it's time for me to learn the Russian language," she added.
A fundraising campaign has been launched on GoFundMe website to raise money for Olga and her children.
Read about a Soviet doctor who pioneered organ transplantation against all odds.
If using any of Russia Beyond's content, partly or in full, always provide an active hyperlink to the original material.