Putin reveals his grandfather was Lenin and Stalin's personal cook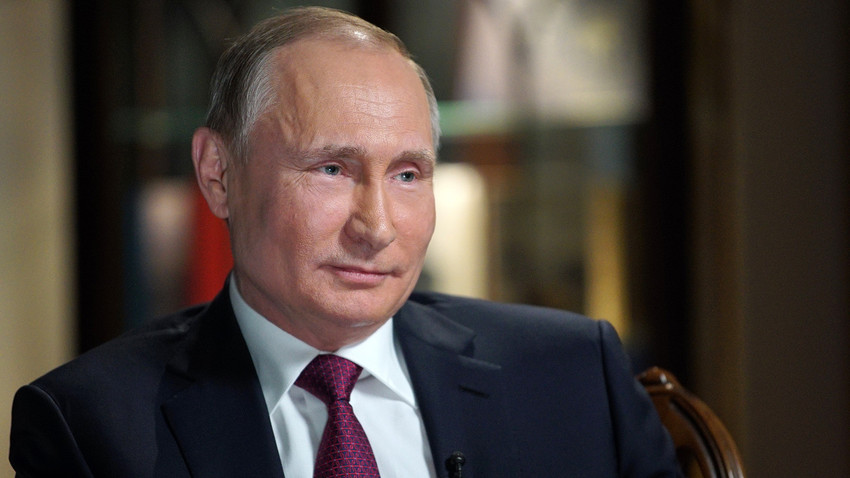 Russian President Vladimir Putin during an interview with NBC network anchor Megyn Kelly in Kaliningrad on March 2, 2018
Alexei Druzhinin/Sputnik
His other grandfather fought on the Russia-Austria front during World War I.
Russian President Vladimir Putin spoke out about his grandparents for the first time. He said that his paternal grandfather, Spiridon Putin, worked as a cook with Vladimir Lenin and then with Joseph Stalin at a dacha in the Moscow Region.
In the new documentary Putin by journalist Andrei Kondrashov, the president recalls what his father told him about those times. "When grandfather worked with Stalin, my father visited him and was even let into their house and could observe how they lived," Putin said. After Stalin's death, Spiridon Putin and his wife worked at a Communist Party rest house in Ilyinskoye, Moscow Region.
Vladimir Putin says it's remarkable that they weren't purged (like many of Stalin's close circle). "They were probably valued for being trustworthy people."
Putin's maternal grandfather, Ivan Shelomov, took part in World War I on the Eastern Front, against Austrian troops. "He noticed that an enemy soldier was aiming at him from the opposite trench, and shot first," Putin says. Director Nikita Mikhalkov told the rest of the story in a film. Putin's grandfather heard the groans of the injured Austrian soldier, but didn't kill him. Instead, he crawled over to him and bandaged his arm. The Austrian kissed his hand in gratitude.
Vladimir Putin also stated that he considers compassion to be a typical feature of the Russian mentality.
Read more: Everything you ever wanted to know about Putin's work in East Germany
If using any of Russia Beyond's content, partly or in full, always provide an active hyperlink to the original material.