Everything you ever wanted to know about Putin's work in East Germany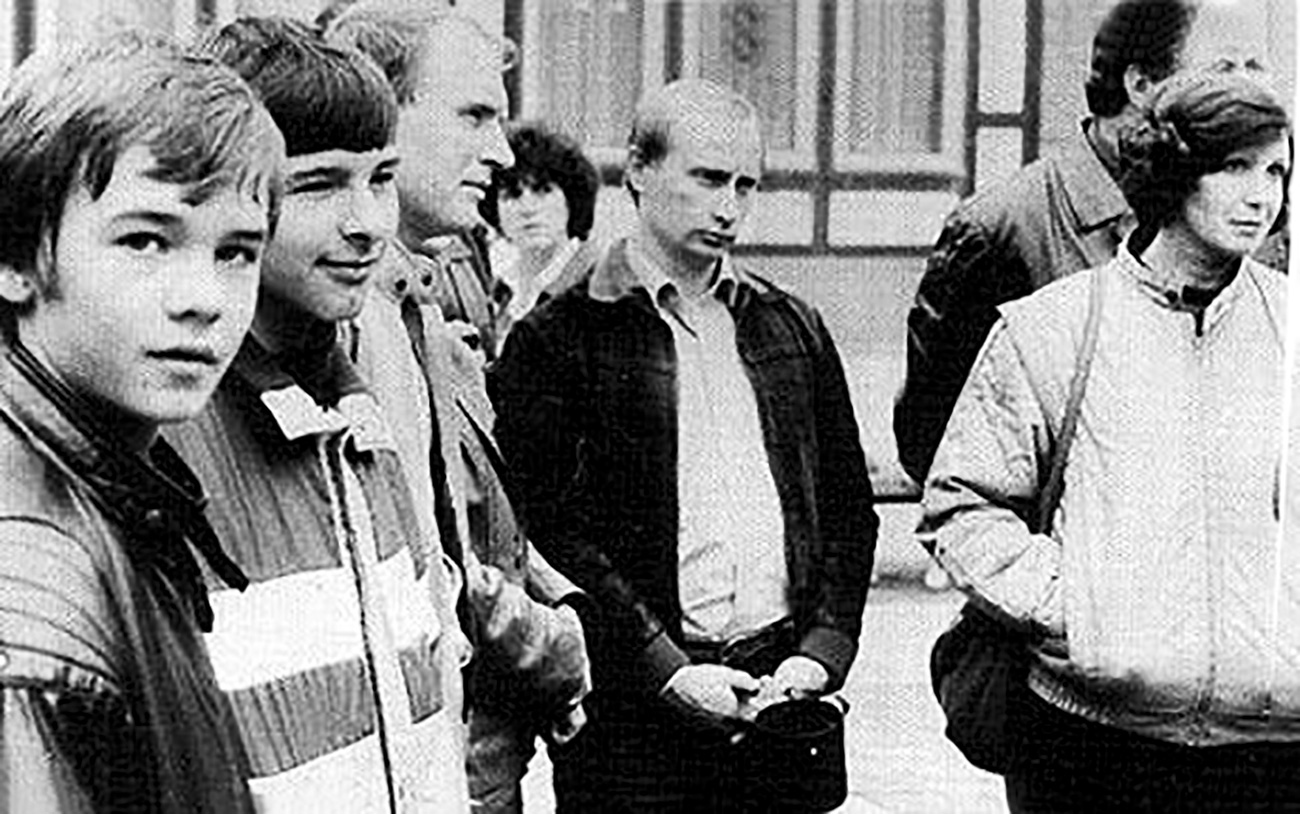 Long before he became the president of Russia, a KGB agent named Vladimir Putin spent five years in Dresden, East Germany. Here is what we know about this phase of Putin's career.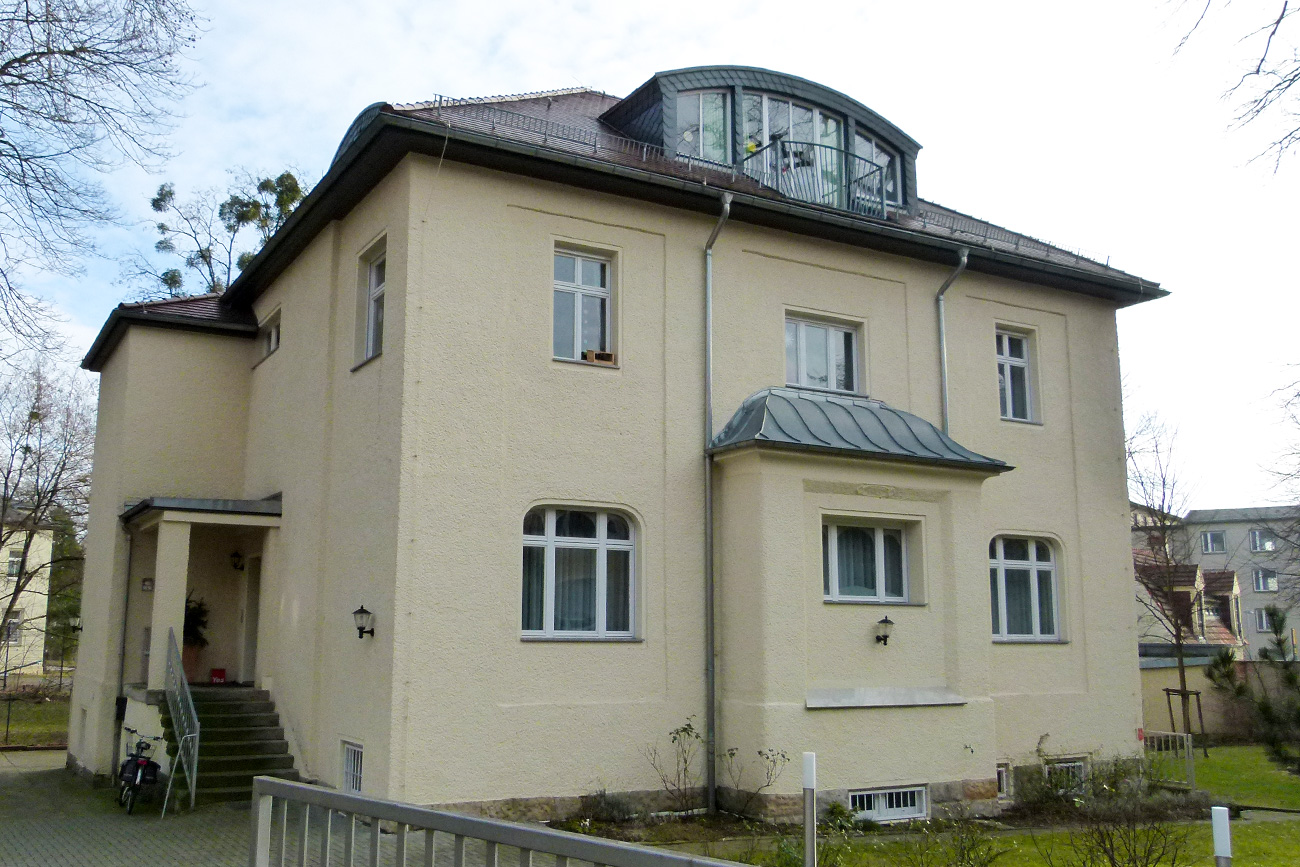 Angelikastraße 4, Dresden - former KGB headquarters where Vladimir Putin worked in 1985-1989 / Brücke-Osteuropa
"There is no such thing as a former intelligence agent," says a Russian proverb and Vladimir Putin, who used to work for the Soviet intelligence service, the KGB, from 1975 – 1991, seems to prove the saying right. He is not likely to brag about his KGB career, which includes the years he spent in Dresden (1985-1989) in the KGB's residency in the German Democratic Republic (GDR). Almost nothing is known about the operations he took part in or the foreign agents he worked with. However, some information is known and we are happy to summarize it for you.
"Pretty routine work"
Putin was quite a young agent (33 years old) when he was appointed to East Germany by his superiors in the KGB. At that time, he was already married to his (now ex-) wife Lyudmila and they had one child, his daughter, Maria (his younger daughter Ekaterina was born in Dresden in 1986). After completing his training at the Academy of Foreign Intelligence in Moscow, Putin, who speaks fluent German, had a choice. He could wait for several years to be posted to West Germany or he could go to the East right away. He chose the second option.
In the book of interviews, First Person, Putin recalls that KGB operativeswere interested in gathering all the information connected with their strategic adversary, by which he meant NATO. He modestly called his work "pretty routine," and listed the things he used to do: recruiting informants, information gathering and transferring all received data to Moscow.
In 2017, during an interview with Rossiya 24,astate-owned television channel, Putin said that all his work in foreign intelligence was closely connected with illegal intelligence. Considering that Putin himself was a legal KGB employee this means that he communicated with illegal residents and helped them keep in touch with "the center."
As Russia's president, Putin seems to recall his years in Germany fondly, and he does not forget his old colleagues. For instance, in 2017 he personally visited and congratulated his ex-boss Lazar Moiseev, who was the former Representative of the KGB under the Ministry of State Security of the GDR, on the occasion of his 90th birthday.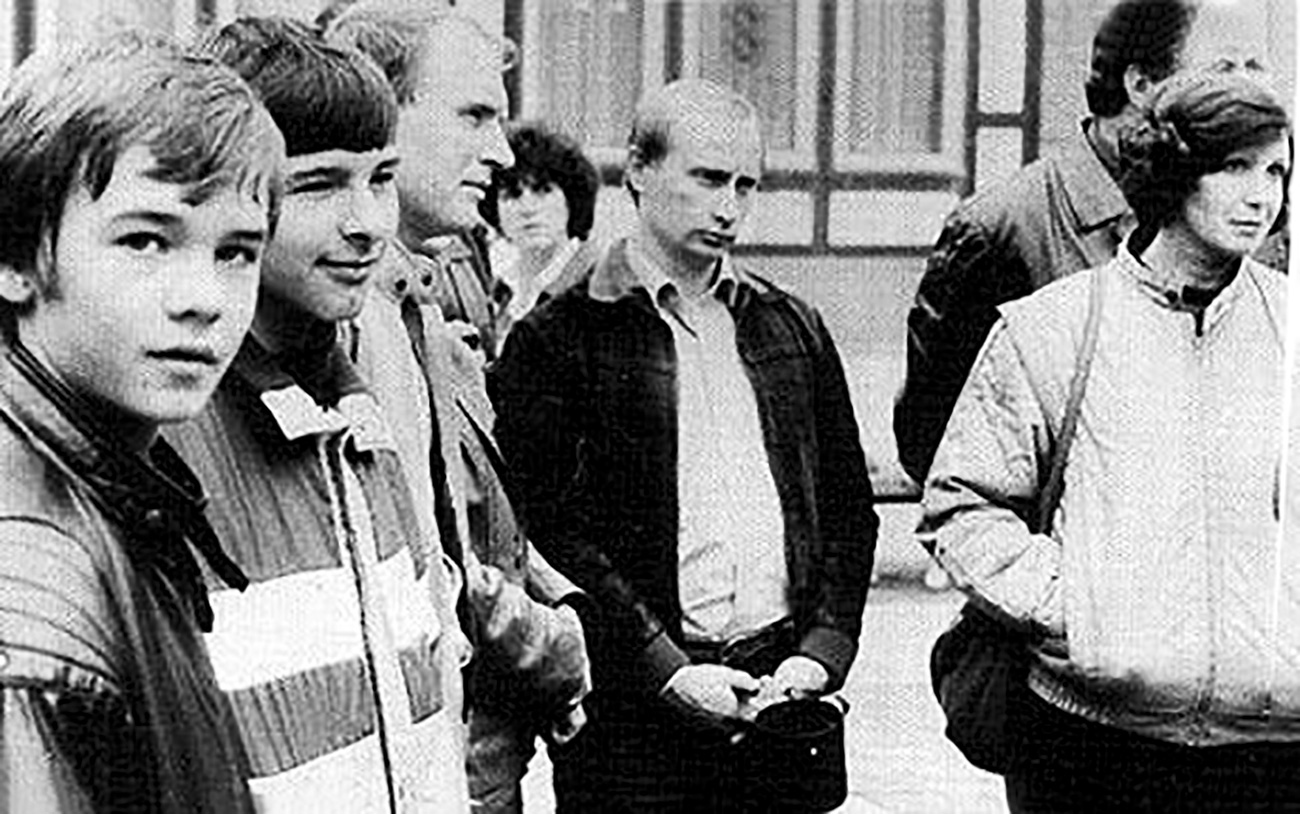 Vladimir Putin during his work in East Germany. / www.putin.life
Drinking beer and the Stasi neighbors
Putin's (now ex-) wife Lyudmila said in an interview that their family had been impressed with German cleanliness and organization. As for Putin himself, he confessed that while he was in Germany he gained around 12 kilograms, all thanks to the German beer that he had been using as a way to relax at the end of those tough days working for the KGB. After returning to Russia he lost that weight — possibly because Russian beer in the 1990s did not taste so good.
According to Lyudmila, they used to have family dinners together, inviting Putin's colleagues from work and Germans as well. There were surely several Stasi agents among them — because the USSR and GDR were allies, East German secret police officers lived just next door to Putin.
His family did not enjoy a luxurious life, Putin says. The only thing they managed to save money for was a car, which in Socialist countries at the time was a big deal. Lyudmila said in an interview that the Stasi employees seemed to make more money than their KGB counterparts.
Putin and the crowd of angry Germans
But things changed for the Stasi in 1989, when the Berlin Wall fell and German reunification began. On December 5, 1989, Putin saw the crowd of enraged citizens storming the local Ministry of State Security office, located on the same street as the KGB headquarters, and realized his headquarters was about to be invaded as well. Putin tried to contact the KGB office in Moscow but nobody answered. So he made a decisive move on his own.
As Siegfrid Dannat, who was part of that crowd, recalls, a Russian officer left the building and approached the closed gates. He stated that people should move further away from the building because it was Soviet territory and armed guards were ready to fire if anyone broke in. Dannat says that the officer was polite and spoke German well. His words calmed the crowd (nobody wanted bloodshed) so they left the KGB headquarters alone.
Putin (who was that officer) did not have much time to enjoy his triumph. For several days, he and his colleagues destroyed all the materials connected with the KGB's activity in East Germany. The most valuable documents were transferred to Moscow, and everything else was burned. "We were burning them day and night," Putin says. "We burned so much paper that the oven broke." Soon after that, Putin and his family left Dresden. His mission was over, as was the KGB's presence in Germany.
Read more:
If using any of Russia Beyond's content, partly or in full, always provide an active hyperlink to the original material.