Following violent altercations between Russian and English fans at the 2016 European Championship in France, media in the West has been quick to point out the possible dangers of an international football tournament hosted in Russia. However, the odds will be stacked heavily against Russia's ultras repeating the violence at the 2018 World Cup.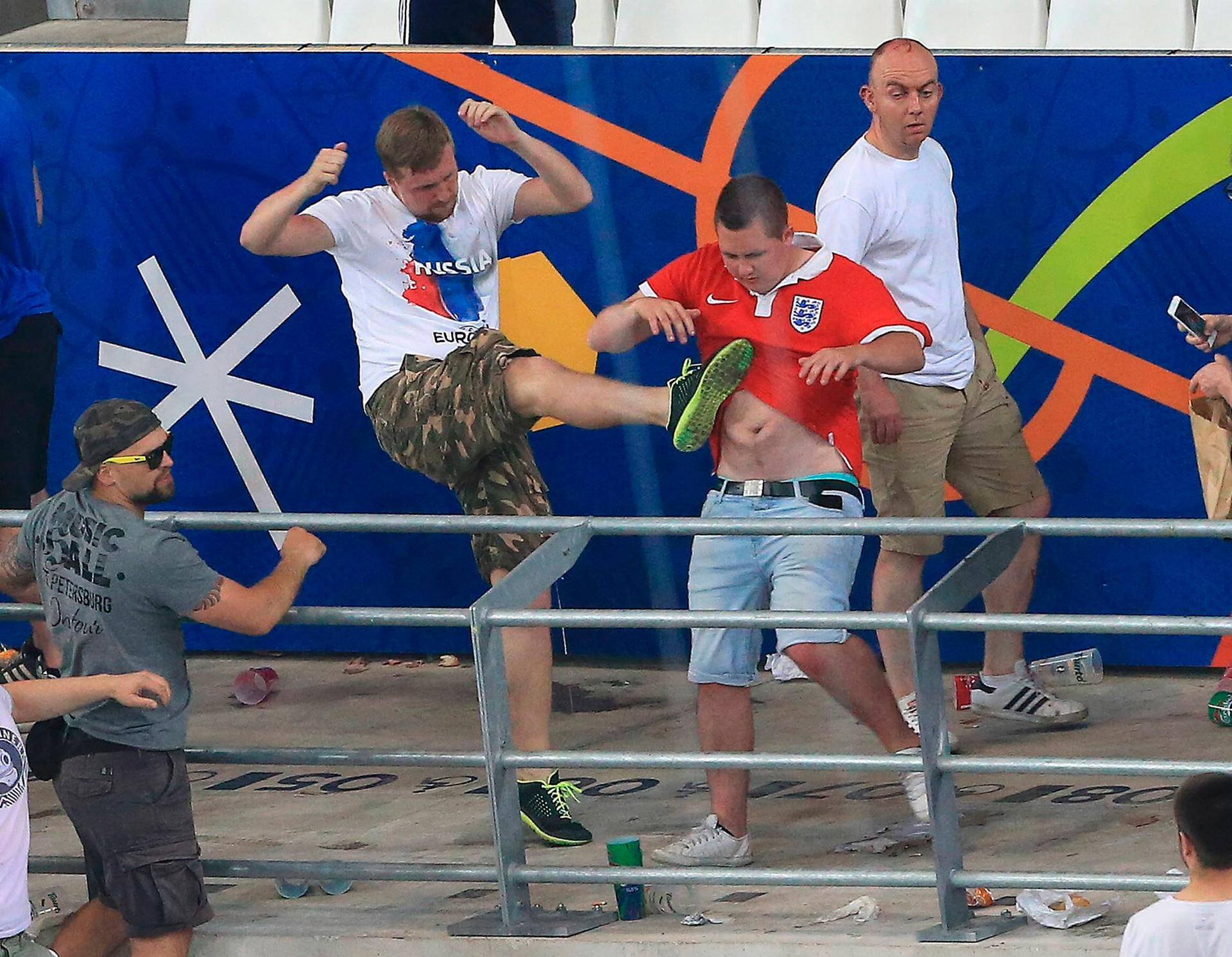 1. The police have the heads of the 'firms' under tight control
One of the most bizarre ideas in the English media's coverage of Russian hooliganism is the train of thought that the government seems to be behind it all. The only bit of evidence usually used is Deputy Chairman of the State Duma Igor Lebedev's 2016 tweet to the Russian hooligans that said, "Well done lads, keep it up!"
The idea that the Russian government is either responsible for its fans' behavior in a foreign country, or eager to let this happen on their own turf, seems far-fetched. While the government does appear to be in contact with the chiefs of Russia's firms ahead of this summer's World Cup, the evidence does not favor the felons.
A case in point is Aleksandr Shprygin, former leader of the All-Russia Supporters' Union - the group behind the Russia-England fan brawls in 2016. Having already been arrested several times in Moscow before Russian Premier League matches, Shprygin also had his car torched at one point, and was kept under house arrest during the Confederations Cup.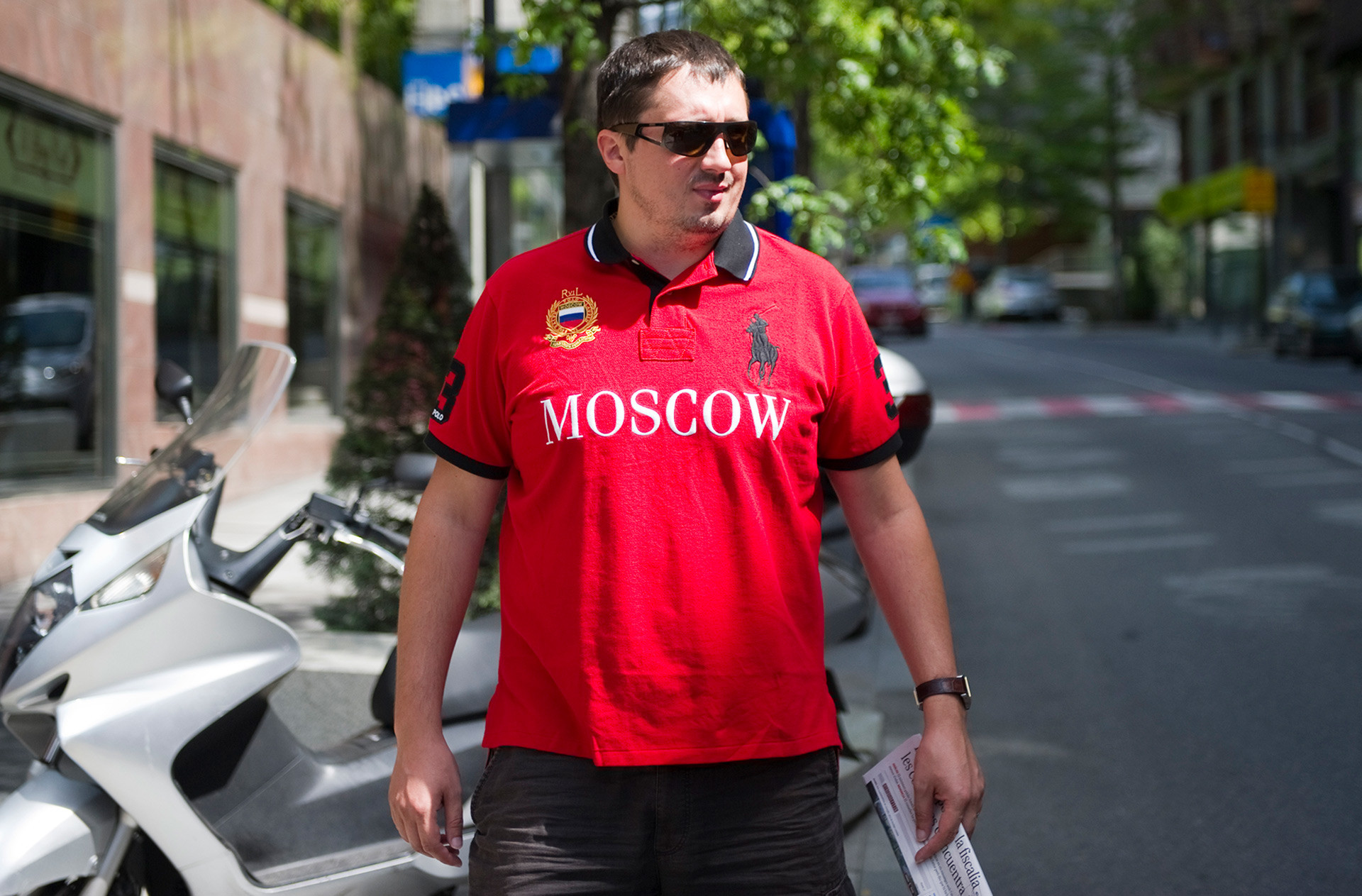 Alexander Shprygin, president of the Russian National Football Fans Association
Alexander Vilf/Sputnik
We can also point to Alexei Yerunov, one of the three Russians given prison sentences in France following the violence at Euro 2016. If you were to believe the English press, he would have been given a hero's welcome upon his return Russia. In reality, under government pressure, he was fired from his job as head of the Lokomotiv Supporter's Club.
Yerunov and Shprygin are just two of over 300 hooligans already issued stadium bans ahead of the World Cup. The list of names goes on, but the point is clear: The FSB (Russian secret service) knows exactly who the most dangerous people are, and will do everything to have them kept well away from the fans this summer.
2. Punishments for hooligans more severe
In the event that some firm members manage to slip through the net, repercussions for attending matches and causing havoc in their own country will be severe.
For a start, it was announced in the Duma in April 2017 that disorder in the stands would be punishable with fines of 20,000 rubles ($350) and seven-year internal travel bans, meaning they wouldn't be able to travel within Russia to support their team on away days - let alone enter foreign countries.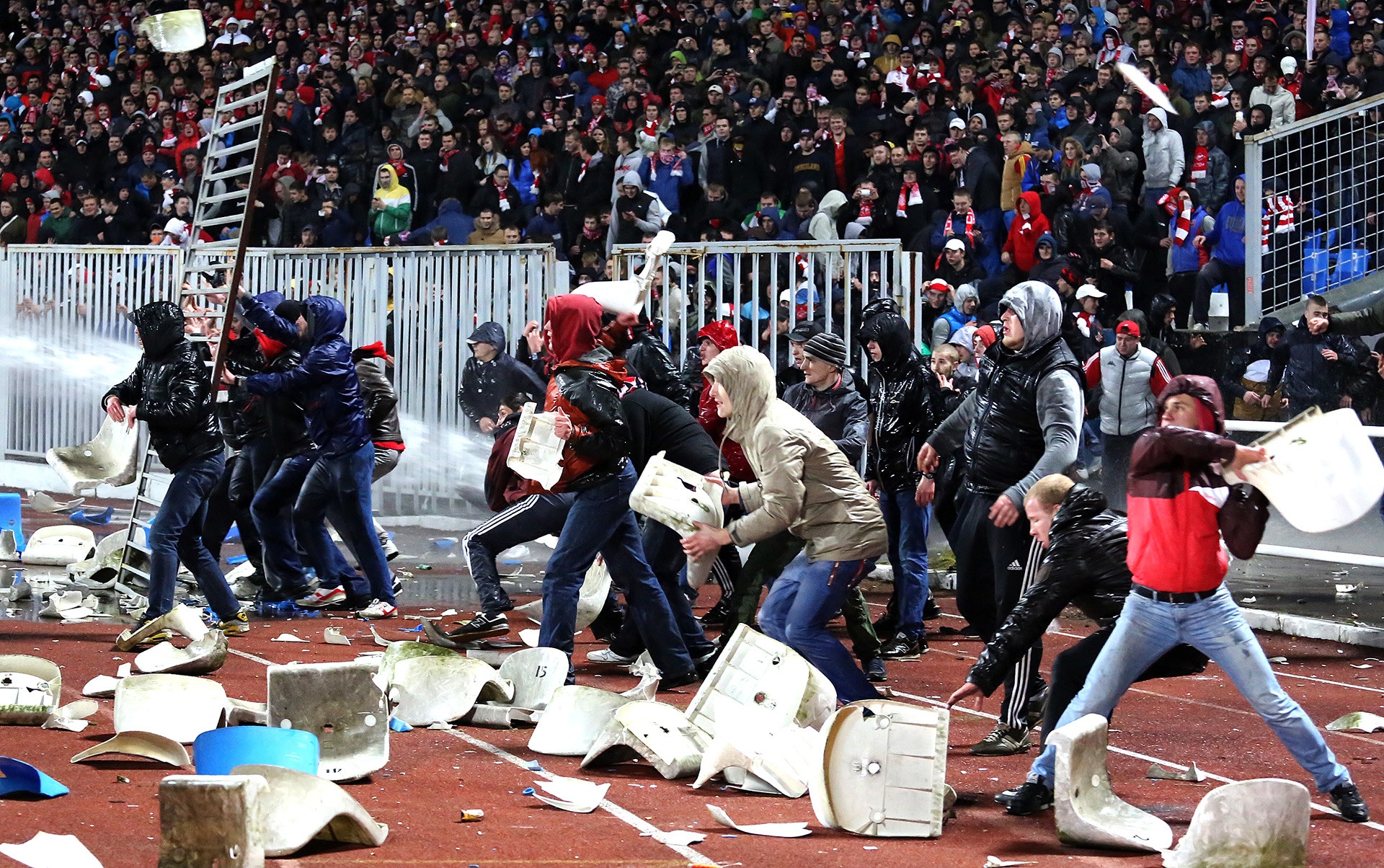 Anna Solovyova/TASS
Furthermore, Russian hooligans risked comparatively little by rioting in France, whereas in Russia a criminal offense can mean getting fired. As one Spartak Moscow ultra named "Dmitry" acknowledged to France 24 in 2017, "In our country, a travel ban means you can wave goodbye to your job, your career, your personal development."
While Russian football hooligans may be brutal and unforgiving, many also uphold an ultra-conservative lifestyle that comes with its limitations. "Football hooliganism just replaced stenka na stenku," one hooligan named Vadim told The Sun, referring to a century-old village fighting tradition. In other words, the hyper-masculine culture of brawling usually reflects the ultras' patriotism and family traditionalism.
With this in mind, the prospect of no longer being able to provide for their children may keep many hooligans in check.
You may recognize the celebrity ultra, Vasily Stepanov, better known as "Vasily the Killer" in the English media: He was asked by one journalist where he would be during the World Cup, to which he responded: "I am not stupid. You're most likely to find me playing chess with my five-year-old daughter."
Even for Russia's most ruthless, it seems the 2018 World Cup might be the one tournament worth avoiding.
3. There's no appetite for hooliganism in Russia
For the average Russian, the World Cup will therefore be more about hospitality than football.
Football is popular here and people come together to get behind the national team when it's doing well. However, the archetypal Russian fan is a long way from showing the kind of die-hard loyalty and fury expressed by ultras. When the Sbornaya loses, a nationwide shoulder-shrug follows and an attitude that says, "Screw it, we're better at ice hockey anyway."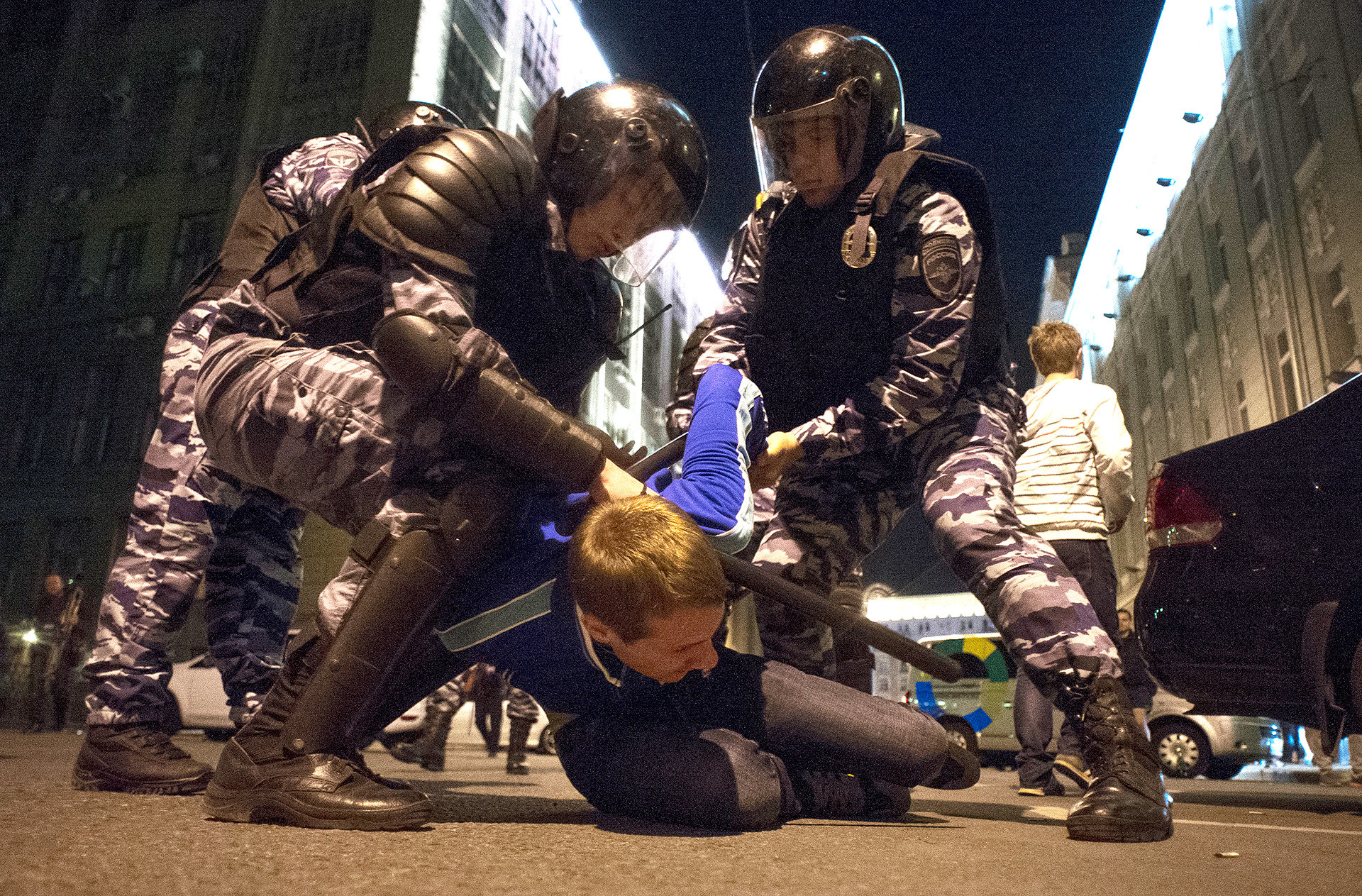 Sergei Bobylev/TASS
This may describe in part why the Russian reaction to the Euro 2016 violence may have seemed a little blasé. In actual fact, what was interpreted by the English media as national pride of its hooligans was in fact a national disassociation from it all, whereby 145 million people collectively said, "Why should we act ashamed of our hooligans? Our team lost 3-0 to Wales, the sport and its fans don't even deserve our attention."
Granted, expectations of the Russian national team are not high, but the fact that the World Cup is taking place on home soil means that this time around Russians have to care, and will make extra effort to make sure the country is not portrayed in a bad light.
Russia, after all, is a nation of 145 million people, of which its footballing ultras form a couple of thousand at most. If you want an accurate stereotype that applies to all Russians, look to patriotism rather than sporting violence: Even the most modern, Westernized Russian gets defensive about his/her country when you scratch the surface a little bit. Russia is a country with a reputation for hospitality, and its people are keen to keep that intact.
All Russians know that any negative event at the World Cup would ruin a great chance to smash preconceptions portrayed in Western media. Who knows, this may even be a cause that the hooligans themselves could get behind.
If using any of Russia Beyond's content, partly or in full, always provide an active hyperlink to the original material.