For a nation set to host its first World Cup in three months' time, Russia seems surprisingly subdued. The truth is that the country is secretly dreading the host team's performances.
It wasn't always this way. Nostalgic types will hark back to the days of the Soviet Union soccer powerhouse, while it was just a decade ago that Andrei Arshavin's 116th minute heroics against a star-studded Netherlands team sent Russia into the European Championship quarter-final. This was Russian football's apex, when fans watched countrymen Arshavin, Zhirkov, and Pavlyuchenko set the English Premier League alight after big-money moves later that summer.
Fast forward then to Euro 2016, where coach Leonid Slutsky publicly declared his team "shit" following a 3-0 drubbing by Wales. How did it all so suddenly go pear-shaped?
The comfort zone
One morning last June, a relaxed-looking President Putin was asked by a journalist at his annual televised press conference to give a rare assessment of his own national team's failings. "When I speak with experts," he answered concisely, "they tell me there are too many foreign players."
It has already been announced in 2015 that the number of foreign players in the Russian Premier League would be restricted to six per team. This news came in spite of the fact that Russia has one of the least globalized leagues in Europe, with foreigners making up just 43 percent of the players (compared to 66.4 percent in England). This makes Russia a standalone trend-bucker in the chaotic world of modern football, where players can have their heads turned overnight by quarter-of-a-billion dollar offers.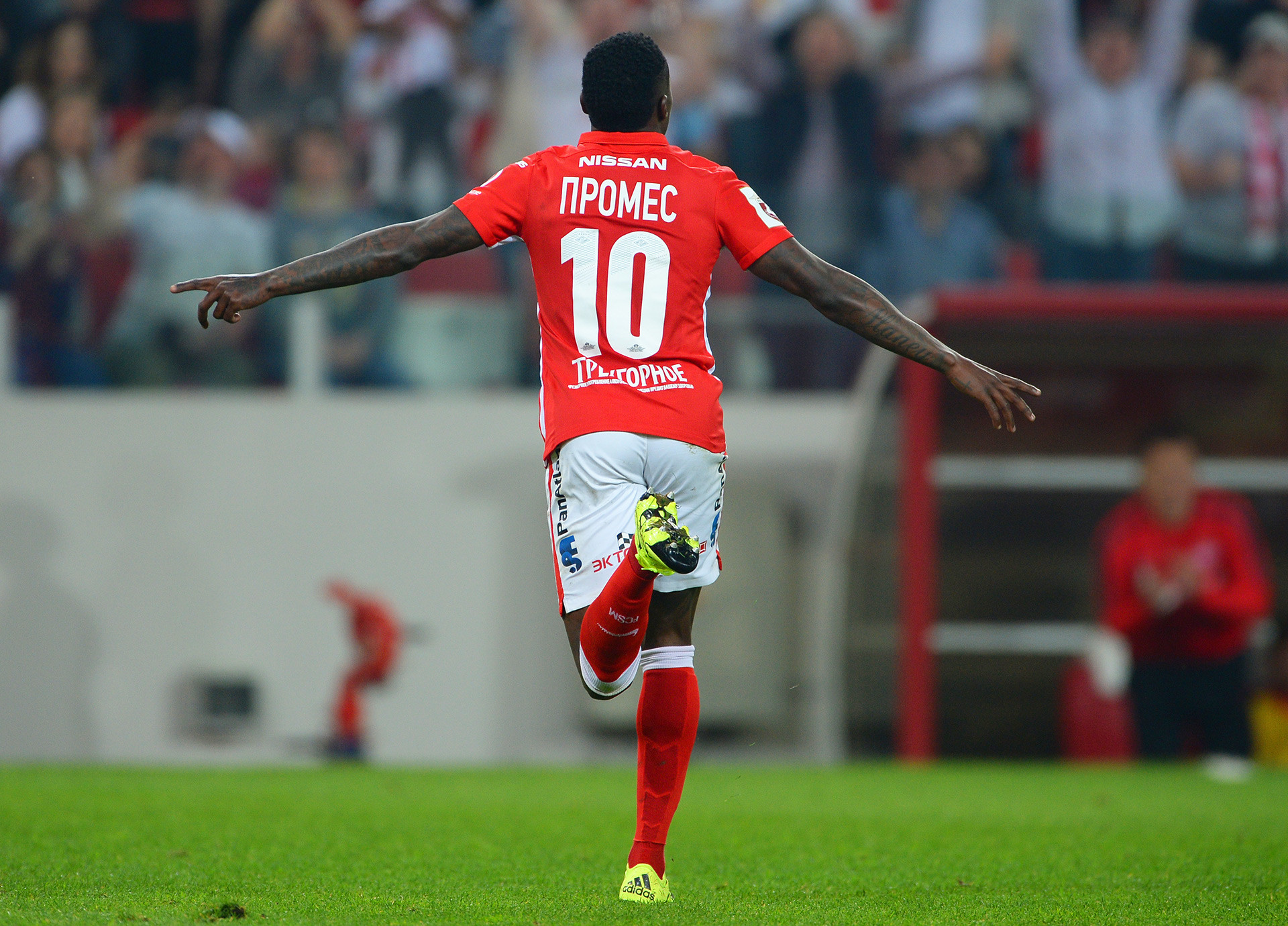 While the effort is noble, Russia's football patriotism is leading its players down a primrose path. That every player of note in the Russian squad currently plays in the Russian Premier League, is key to understanding their recent failures. "Salaries in the Russian League are very high, often as much as $4 million per year," Ilya Zubko, Assistant Sports Editor at Rossiyskaya Gazeta, explains. "But due to the limit on foreign players, competition for places is not so high."
While the money splashed on salaries for players like Igor Denisov and Artyom Dzyuba has kept them playing on home soil, it has given them a too-easily obtainable comfort zone.
London no longer calling
Needless to say, the days of Russian players dreaming of a move to England to further their career seem long gone. "They know they won't be approached by the big English clubs," says Zubko, "and they see no point in going to a mid-level side because the salary is several times lower, yet they'll need to work much harder for their place."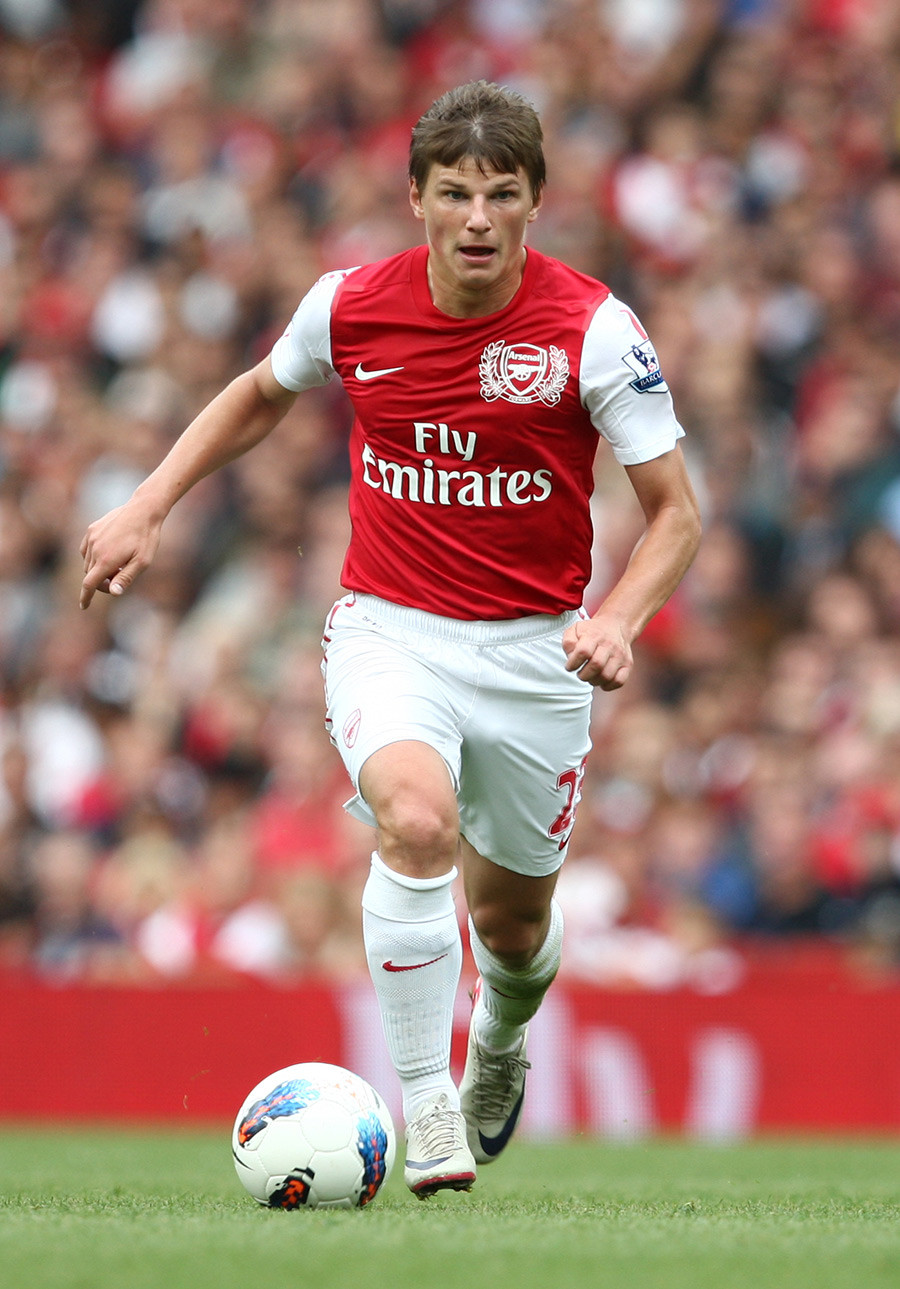 Andrei Arshavin, the Premier League's last high-profile Russian player, left Arsenal in 2013
Reuters
A case in point is Arshavin himself. His four-season stint at Arsenal (2008-2012) did little to convince his compatriots to make the move westwards. Unused to the intensity required of the English Premier League, Arshavin failed to live up to his full potential, scoring just 30 goals in 133 appearances. The forward eventually fell out of favor with Arsenal fans for his laziness and returned to his boyhood club, Zenit St. Petersburg, leaving little more in Arsenal fans' memories beyond a four-goal spree against Liverpool. Once the ambition of every Russian player, the English dream now looked like too much effort: If Arshavin can't do it, who can?
Instead of looking for more Arshavins, the insular Russian system tells its best players to stick with an average hand. Players like Igor Akinfeev, Alan Dzagoev and Aleksandr Kokorin, all hotly tipped for Manchester United, Everton, and Arsenal (respectively), have chosen comfort over career and have stayed in Russia, seeing their bank balances soar and their talents flounder. However, these players will be treated like kings for their loyalty, and will walk into Russia's 23-man squad this summer. With only a few European matches between them this season, Russia's star men now find themselves irreversibly short of big-game experience.
The constraints of public ownership
While club owner supreme Roman Abramovich plows his billions into Chelsea, clubs back home still find themselves in a bizarre struggle with public ownership: 31 of the 36 teams in the top two divisions are run by either local governments or state-run corporations. With average match attendance below 12,000 in the Russian Premier League and TV rights making up just 10 percent of the league's profits, public investment gives the state unprecedented control over clubs.
As one could imagine, public reform of an uncompetitive system is not high on the agenda for a country pulling itself out of economic recession. "If a region has to cut social spending, financing a football team is going to be the last thing they want to spend money on," Igor Lebedev, member of the Russian football federation's executive committee, told The Financial Times in 2017.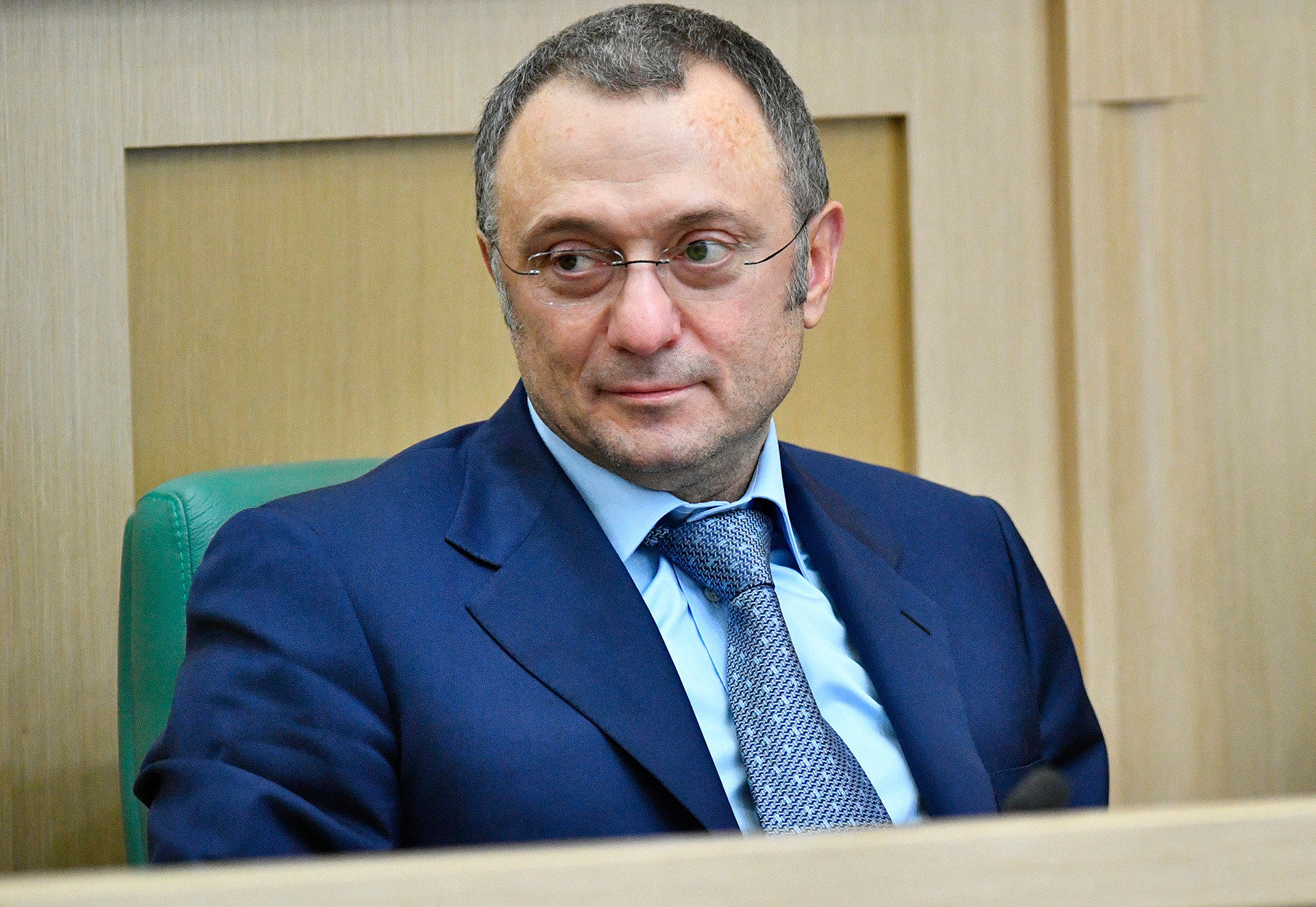 Suleiman Kerimov, the former Anzhi Makhachkala owner behind big-money signings such as Willian and Samuel Eto'o. He sold the club in 2016.
Maksim Blinov/Sputnik
The prospect of having to deal with the government makes private purchase unglamorous and unattractive for would-be buyers unfamiliar with Russian bureaucracy. The "France option" (rapidly boosting the league's attractiveness through private investment), would need the assistance of oligarchs of Abramovich's ilk, like (former Anzhi owner) Suleiman Kerimov. But with the ruble in its current state, that seems unlikely. Both Kerimov and Abramovich have minimized their involvement in Russian football in recent years.
Caught in the system
Russia's only outlet for new hope therefore lies in its youth system, which has an age-old issue with patience and perfectionism. Russian youth development is a nice ride for players like Dzagoev and CSKA's Aleksandr Golovin, who already look like world-beaters from their teenage years, but managers are incomprehensibly discouraged from experimenting with anyone showing any less capability from early on.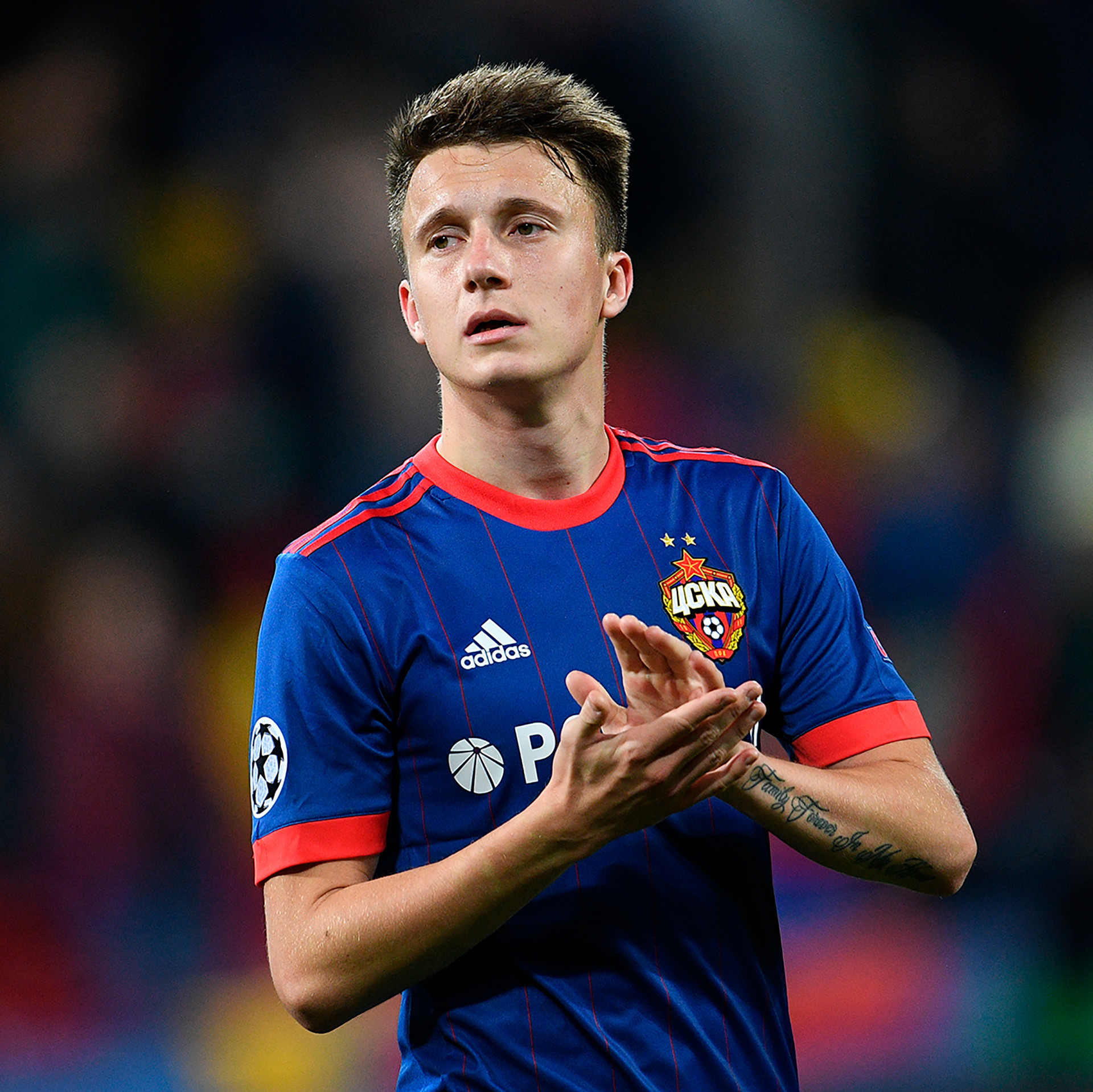 CSKA Moscow midfielder Aleksandr Golovin, who has previously been linked with Arsenal
Vladimir Astapkovich/Sputnik
The registration system is crucial to this coaching conservatism, which forces clubs to name their first and second team squads at the beginning of each transfer window. This prevents migration between the two teams and leaves clubs like Spartak Moscow and Zenit St. Petersburg, whose second teams play in Division 1 (the Russian second tier) unable to call up their own in-form players from the second team for their big break.
With managers living in fear that registering a player will be a waste of a squad place, young players who don't make a clean break into first-team football on their first time around often end up bogged down in years of second-team mediocrity and getting loaned out. All of which begs the question: Is Arshavin's heir out there, stuck at a second-tier Siberian club, unable to leave because his registration papers won't permit him to?
Healing wounds?
From a tactical standpoint, host nation pressure at the World Cup will give Russian coach Stanislav Cherchesov less to think about this summer. The mission is clear: the Sbornaya needs to score goals, and will need its youth players' energy to do this.
June may be coming too soon, but after adopting the new-age German approach to youth development in 2015, Russian clubs are at last making steps in the right direction. "The development, the youth infrastructure, it's definitely getting better," Russia's national under 21s coach Evgeniy Bushmanov tells us. "The top clubs are paying more attention to individual talents. You can see this in [Lokomotiv Moscow's] Anton and Aleksei Miranchuk, who've come on surprisingly quickly over the past couple of years."
Cherchesov also has a refreshingly forgiving approach to nurturing talent, which has come at just the right time, according to Ilya Zubko: "He loves working with young players, and eagerly trusts them. The young Roman Zobnin is a standout example – he was completely outplayed on his debut for Dynamo [Moscow] against Napoli, but Cherchesov continued to trust him and give him games."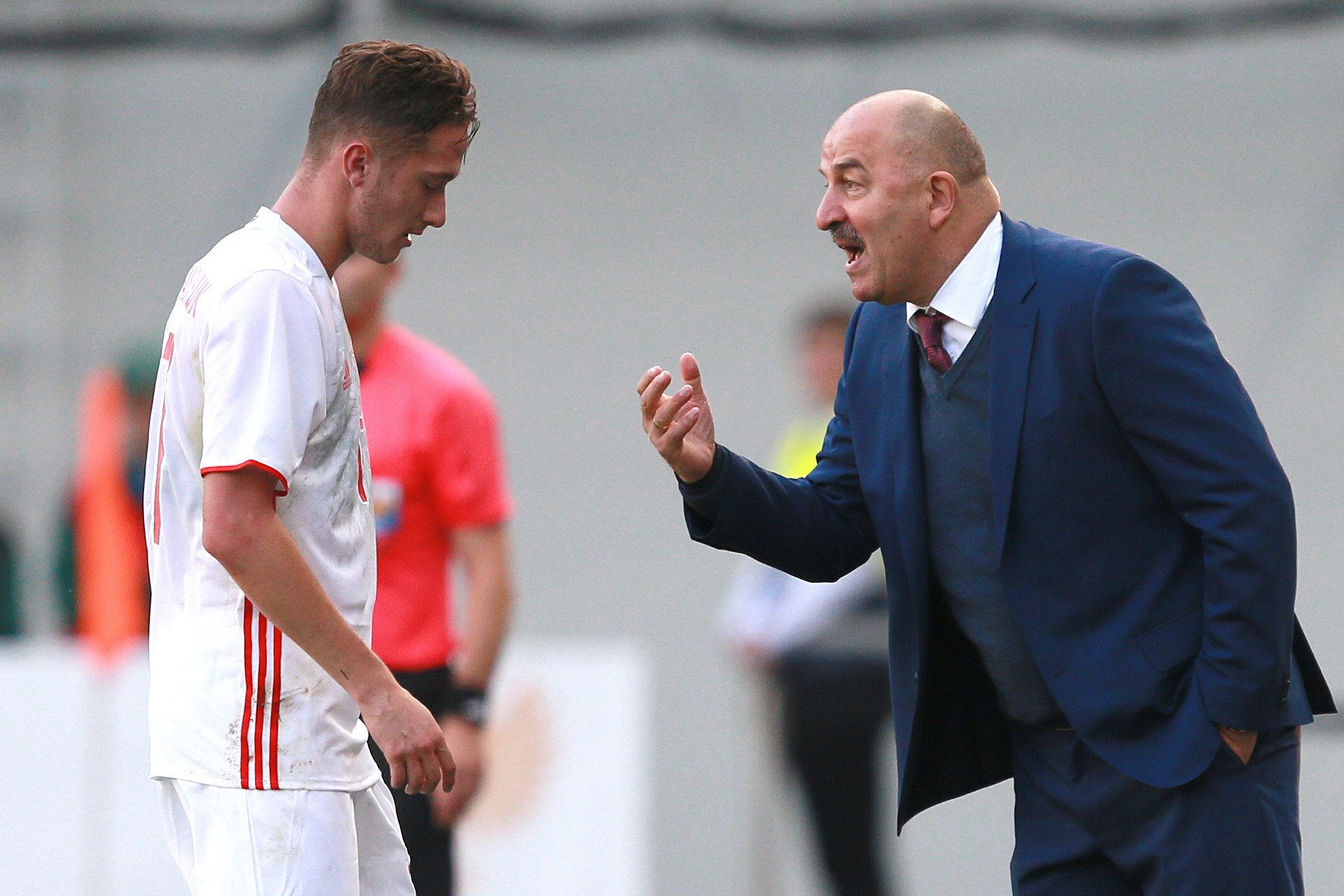 Anton Miranchuk (L) and Stanislav Cherchesov (R)
Anton Denisov/Sputnik
Zobnin and the Miranchuk twins are just some of the youngsters contending for a spot in Cherchesov's team this summer. It's hard to judge how they will fare at the top level, but as backups to veterans like Denis Glushakov and Igor Denisov, these hopefuls may add some depth and energy to Cherchesov's squad. Should the frontline of Fyodor Smolov and Aleksandr Kokorin reproduce their lackluster performances of Euro 2016, Aleksei Miranchuk will also be able to step in as a forward following his goal against Spain last November.
Preventing the onslaught
Russia's greatest concern comes from defense, where there remain doubts over who will be given the humble task of stopping the likes of Luis Suarez, Mo Salah and Edinson Cavani this summer. The national team suffered its first major injury setback in January when promising 24 year-old Spartak centre-back Georgi Dzhikiya tore a ligament in a friendly. Older defenders Fyodor Kudryashov and Viktor Vasin are likely to step in for Dzhikiya, much to the dismay of the fans. "Dzhikiya was Russia's last hope, the only half-decent defender in the team," Spartak season ticket holder Nikolai Soloviev tells us. "He's on the extended teamsheet for the World Cup, but I doubt he'll be there."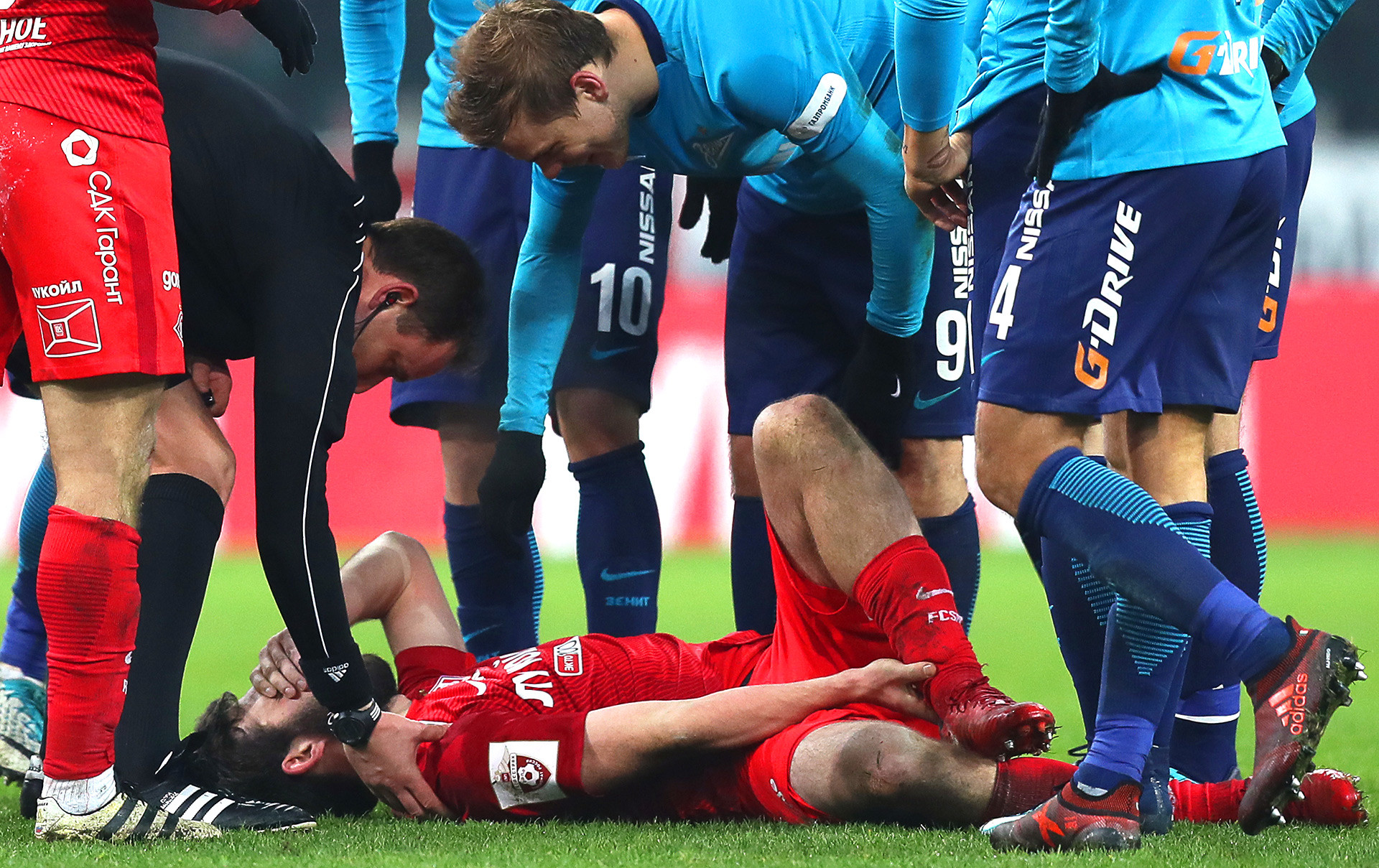 National team hopeful Georgi Dzhikiya is likely to miss out on World Cup action following a cruciate ligament injury in January
Sergei Savostyanov/TASS
It's unlikely to be Harlem Globetrotters stuff, but if Cherchesov can get his players energized and scoring, Russia may have a chance of making it out of the group stages. With both a victory against Saudi Arabia on the opening day and a struggle against Uruguay almost foregone conclusions, it's likely to come down to their match against Egypt in St. Petersburg on June 19.
But if the Russian players have learned anything from Euro 2016, it's that they have no choice other than to go above and beyond in the national strip. If they don't, everyone from Siberia to the Kremlin will preach their disgrace.
No pressure.
If using any of Russia Beyond's content, partly or in full, always provide an active hyperlink to the original material.