6 desperate things Russia has done to host the 2018 FIFA World Cup Russia™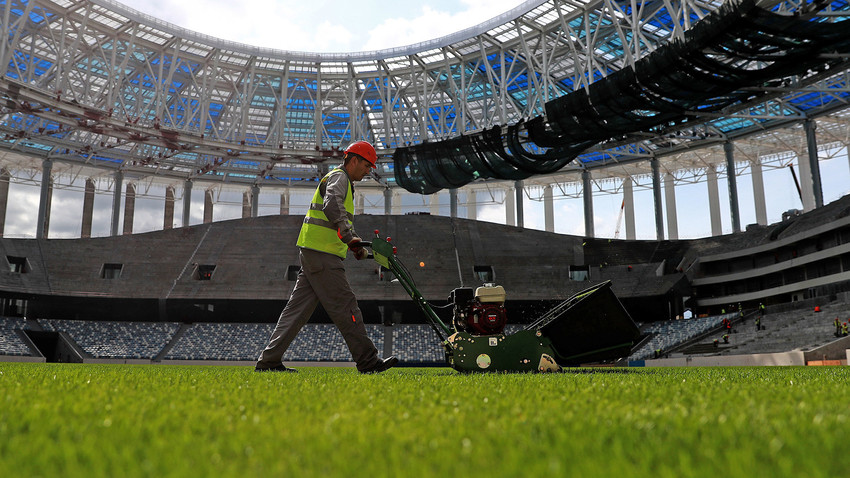 For the first time in history Russia has won the right to host the FIFA World Cup and for the past eight years it has been carefully getting ready for the event. But look behind the beautiful facades and comfortable stadiums and you will find another side to the 2018 World Cup.
1. A stadium built on marshes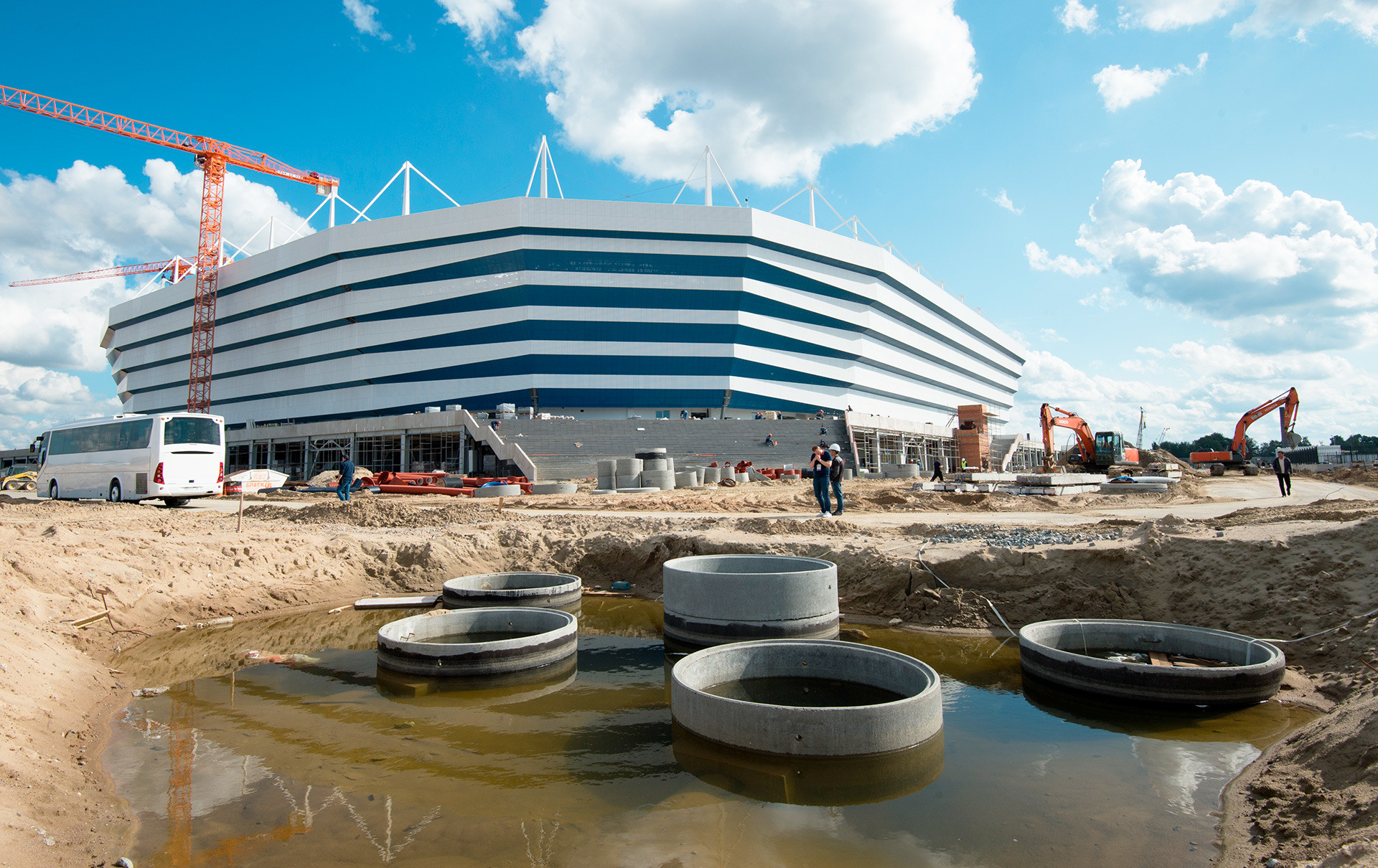 In Kaliningrad, one of the host cities, they decided that an island between two rivers in the very center of the city would be the best place for a new 45,000-seater stadium.
It would not have been a bad idea had it not been for the deep marshes which existed there even under the Germans and which reach a depth of up to 50 meters (164 ft) [Kaliningrad is the former German city of Königsberg which became part of the Soviet Union after the Second World War] and all attempts to drain them and build something monumental on the site always ended in failure - the water always returned.
No sooner said than done. The stadium has been built on piles. A total of 25,000 piles were driven into the ground and plates placed on top. And the number of seats had to be reduced to 35,000. In the summer the stadium is to host five group stage matches.
2. Sports minister learned English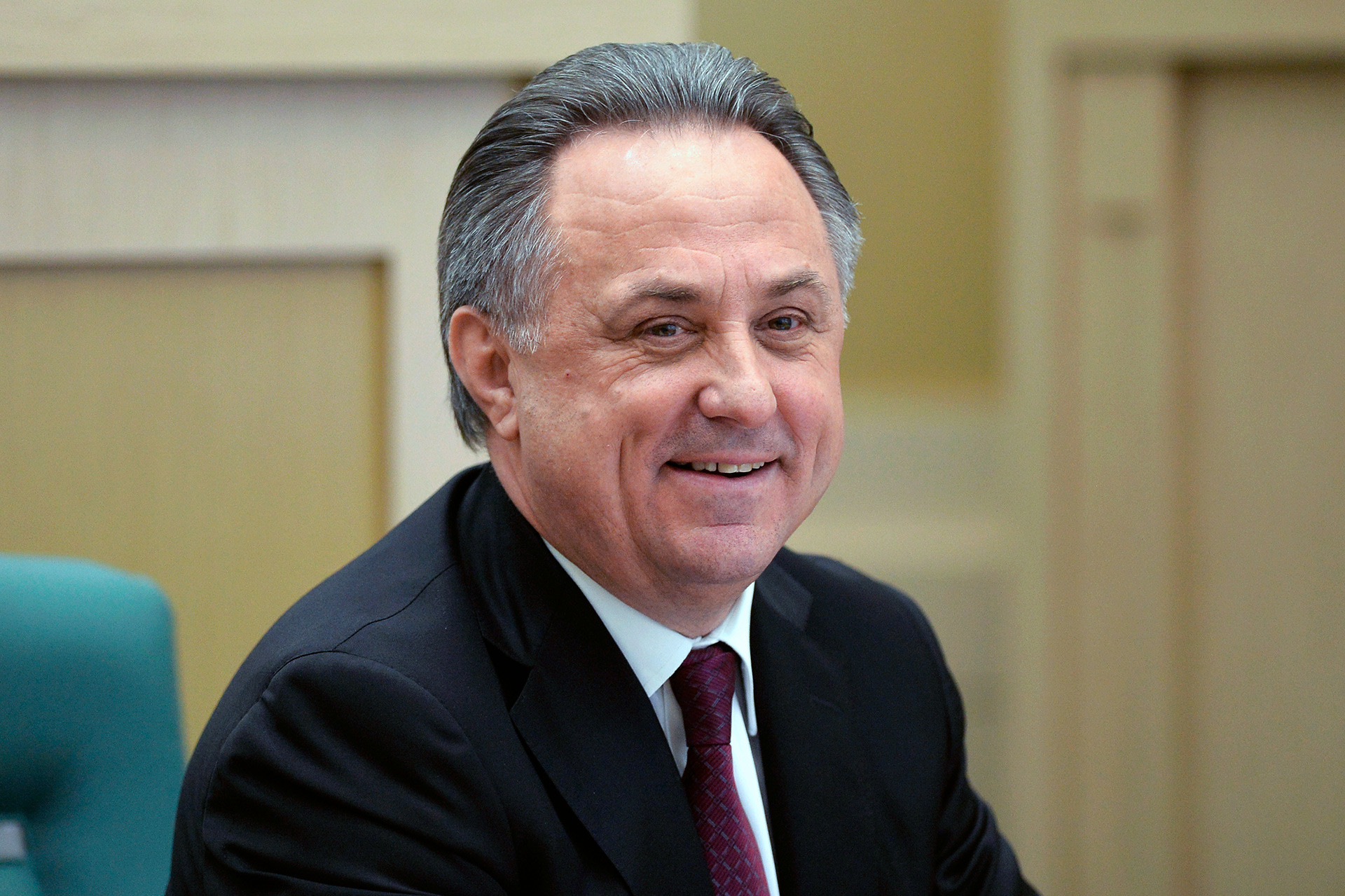 Former Russian Sports Minister Vitaly Mutko
Ramil Sitdikov/Sputnik
Former Russian Sports Minister Vitaly Mutko's command of English became an Internet meme in 2010 after he opened his presentation of the Russian bid for hosting the 2018 World Cup with the words "Let me speak from my heart" and continued in a strong Russian accent. Mutko is now the Russian government's deputy prime minister for sport.
Later, bloggers discovered that aides had specially written out the speech in Cyrillic [Russian letters] for Mutko since his English was very poor, but things went from bad to worse. The phrase went viral and Mutko's botch-up was immortalized with a song on YouTube.
After that the minister promised to learn English. In 2015 he even managed to describe the situation to do with preparations for the World Cup in one phrase: "Is very good temp, open new stadium, no problem, no criminality". But immediately after saying it he switched to a mixture of Russian and English. For his birthday Mutko received a teach yourself English book as a present from Vladimir Putin and two years later, in 2017, he announced that he had learned it from "cover to cover" and moved to learning Spanish…
3. Thousands of street kiosks razed to the ground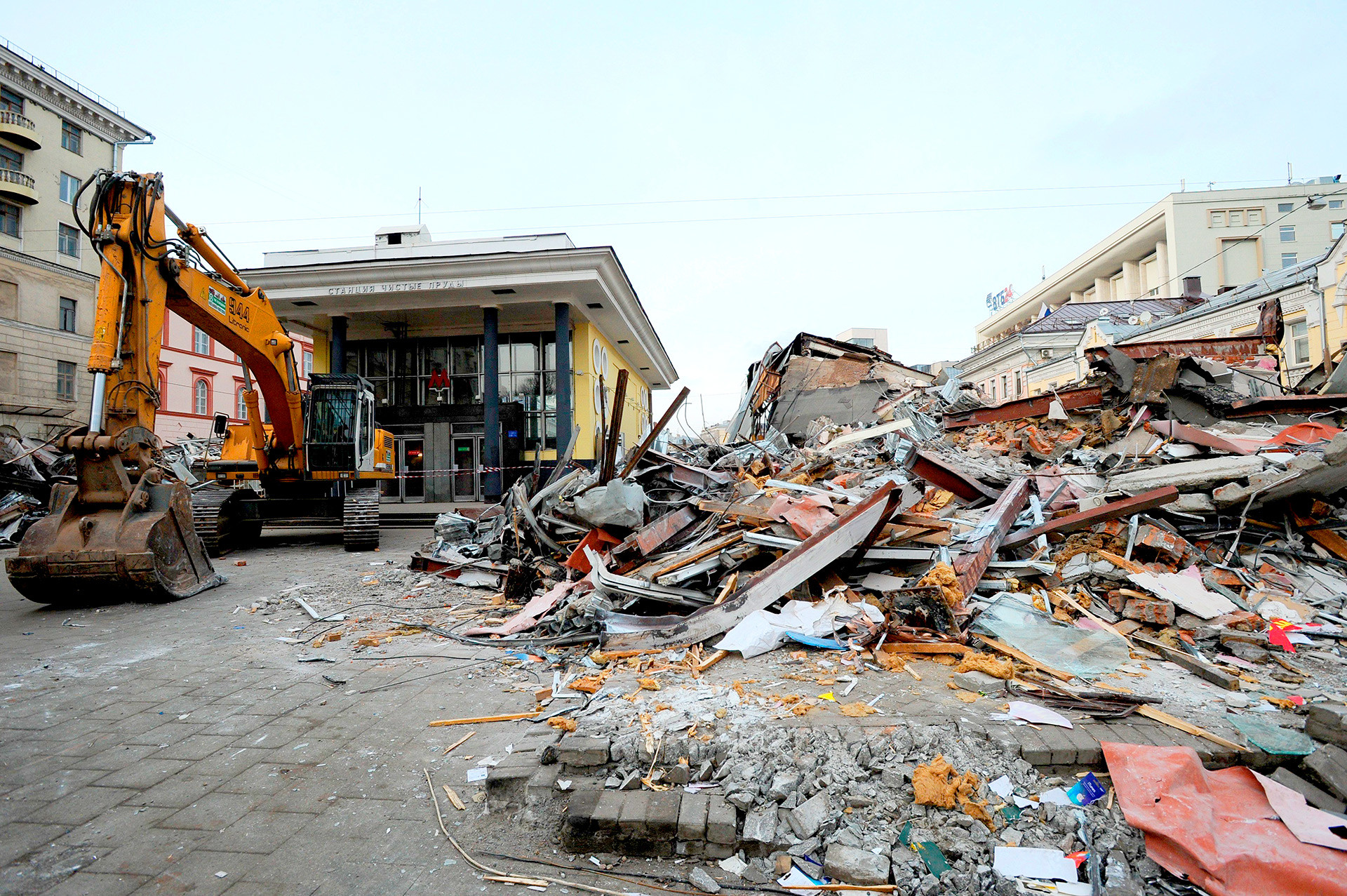 "Night of the long bulldozer blades" in Moscow
Andrey Lyubimov /Moskva Agency
For the sake of an attractive bird's eye view, all host cities have been cleared of street stalls, shopping pavilions and bus stops that are not aesthetically pleasing. In Gérard Depardieu's second home city, Saransk, about 50 urban dachas have been demolished and, in Moscow, during the "night of the long bulldozer blades", kiosks outside metro stations where one could buy practically anything - from icons to tights - disappeared overnight. Hardly anything that has stood for eons has ever been demolished in modern Russia with the same zeal.
4. Zenit Arena finally completed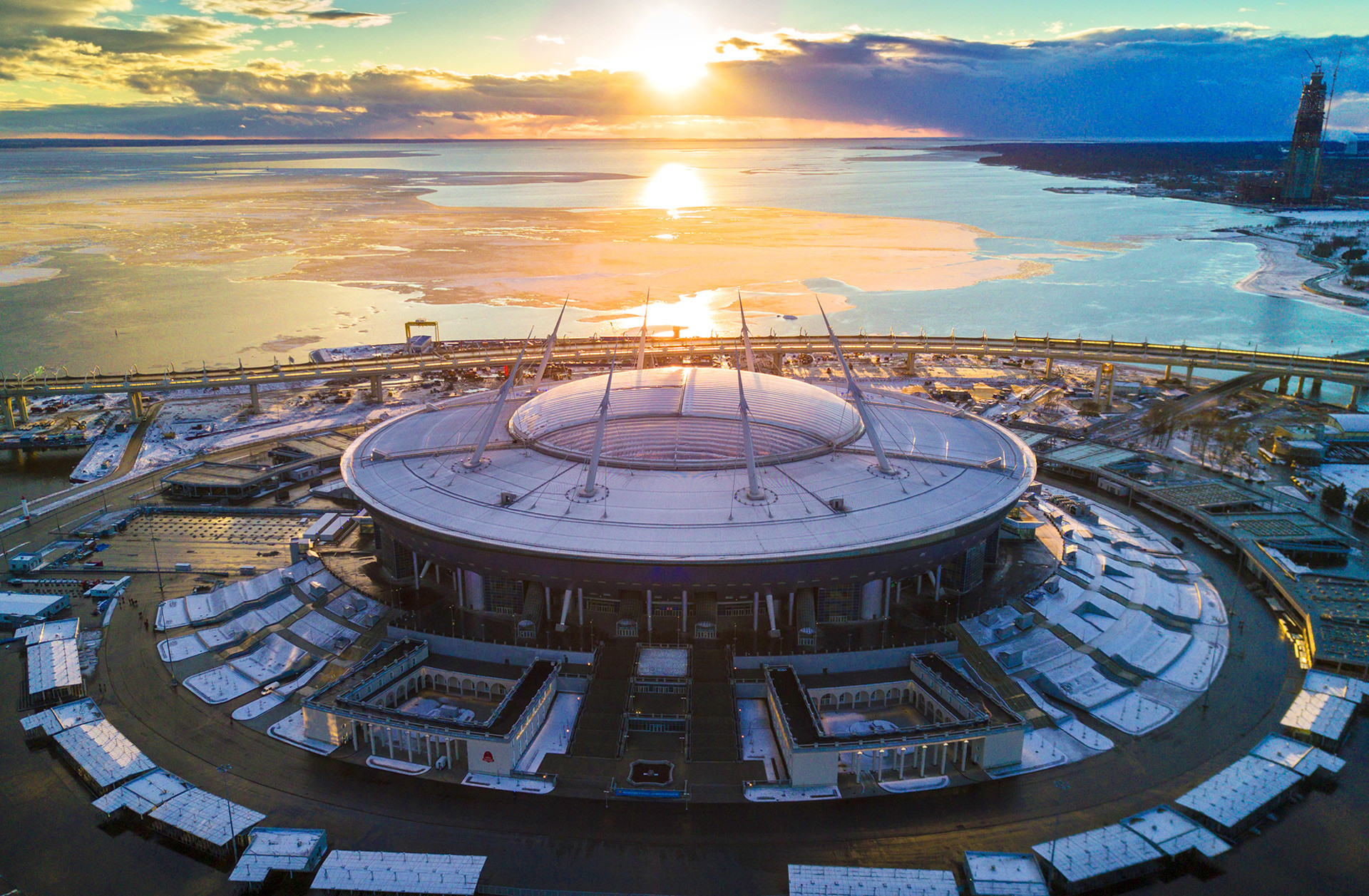 Zenit Arena
Ruslan Shamukov/Sputnik
One of the world's most expensive and longest-running sports facility projects was launched in St. Petersburg. Nobody expected construction to take nine years but deadlines kept shifting. As a result, even before it was handed over, the stadium became a legend. A motto was devised for the arena - "Never submit" - and there was speculation on the Internet and TV as to why the construction was taking so long. One of them was that something else was being built under the Zenit Arena. Maybe a Death Star.
Secret of Zenit Arena's high cost revealed
The stadium was finished in 2017 and its cost was over six times more than the original estimate - it rose from 6.7 billion rubles ($117m) to 43 billion rubles ($750m), and practically equalled the cost of Wembley Stadium.
5. Moscow rebuilt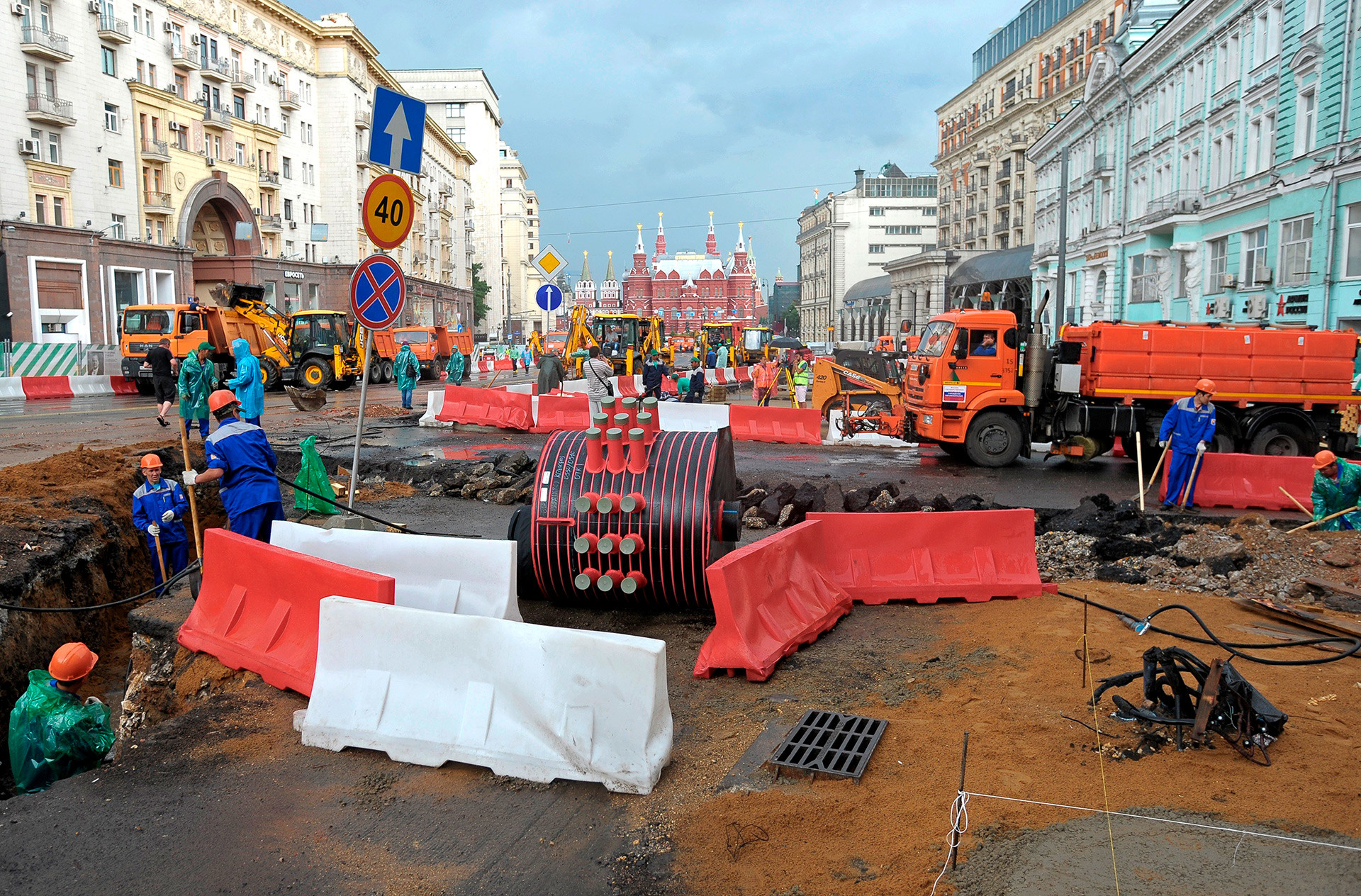 Tverskaya street, Moscow
Dmitry Ermakov/ Moskva Agency
For several years the capital was full of holes in the ground cordoned off behind white and green fencing. Muscovites' lives were turned into a living hell to the sound of pneumatic drills and asphalt laying machines. The reconstruction affected a total of 119 streets, while meadows and a tundra appeared by the Kremlin walls, over 5,000 old buildings were demolished and a new overground metro line was opened in the city.
It seems some people at the city council strongly believe that nothing is impossible. If you haven't been to Moscow for a long time, you are in for a culture shock. In the meantime, you can psychologically prepare yourself here.
6. Factories to be paused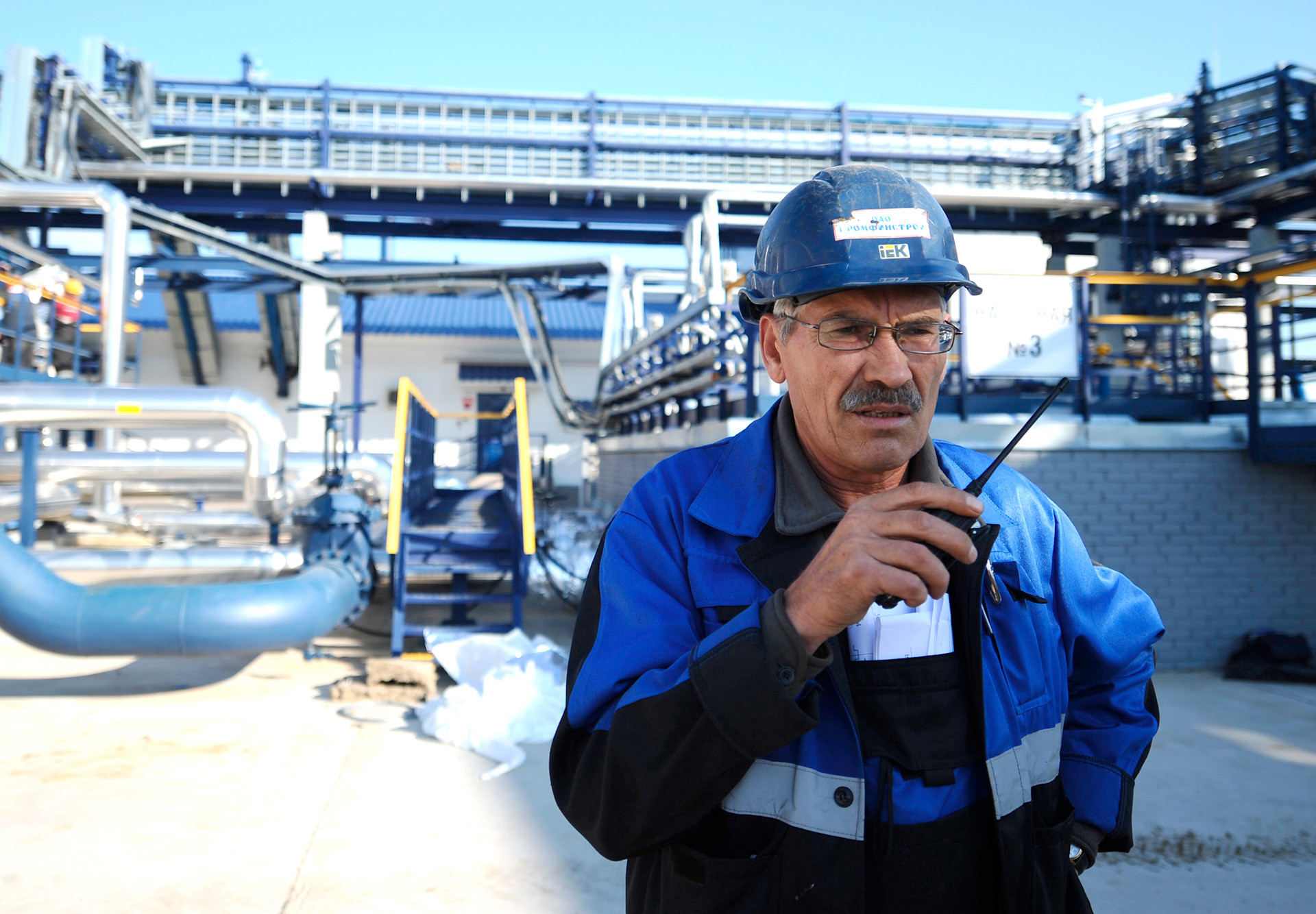 Stanislav Krasilnikov/TASS
During the World Cup the host cities are to become the safest places on earth. In pursuing this goal, even losses running to millions were not an argument - for a month all major enterprises that are classed as having "dangerous output" will be standing idle. And it is not just plants that make radioactive isotopes. Even producers of mixed fodder were politely asked to take a break.
If using any of Russia Beyond's content, partly or in full, always provide an active hyperlink to the original material.