1. The manager who made his own players take a lie detector test
It takes a pretty special result for the Russian third division to get any coverage at all. But so bad was FC Kolomna's 6-0 defeat to FC Solyaris Moscow in November 2016 that manager Aleksandr Bodrov didn't believe his team's result was actually possible through fair game, and accused his own players of match-fixing.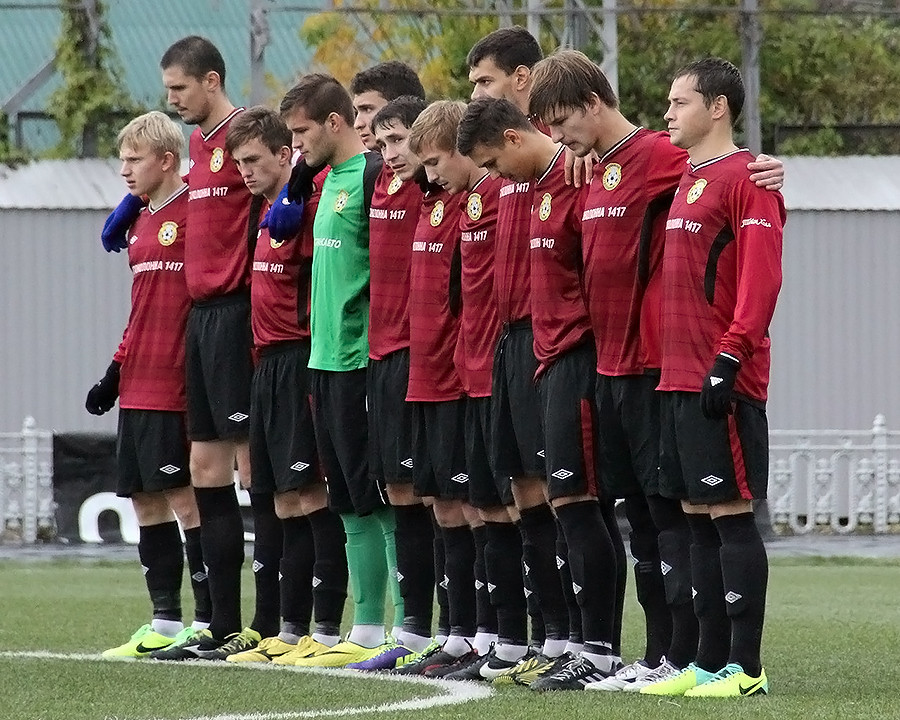 Bodrov took no precautions and forced his entire squad to prove their innocence by undergoing a lie detector test. All players subsequently passed the test, so rest assured, FC Kolomna fans: Your players are not cheats. They're just crap.
2. Bus ticket for 23, please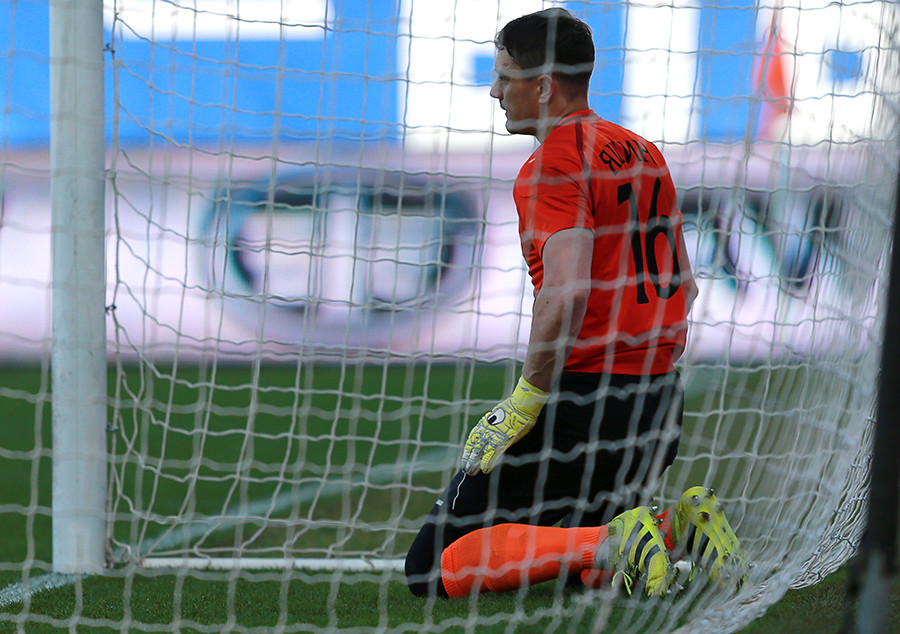 Shinnik goalkeeper Dmitry Yashin
Anton Denisov/Sputnik
Whereas many English second-tier footballers are millionaires many times over, the picture is quite different over in the Russian National League: In 2016, FC Shinnik Yaroslavl caught national headlines when its players revealed that they hadn't been paid in eight months. To make things worse, the club had also reduced its chefs to part-time contracts. 'We are all housed by the club itself," said player Aleksandr Malyshev, "so like us, the chefs aren't getting paid, they aren't coming in to work, and we're going days without food."
Most awkwardly of all, Shinnik sold its team bus before the 2016-17 season, meaning that its hungry squad had to travel to away games on the fans' tour bus – no relaxing endeavor, considering the size of Russia. In spite of all this, the team finished the season 12th in their division of 20 teams. Let's hope someone bought them a pint, or better yet, some dinner.
3. The party that led to a petition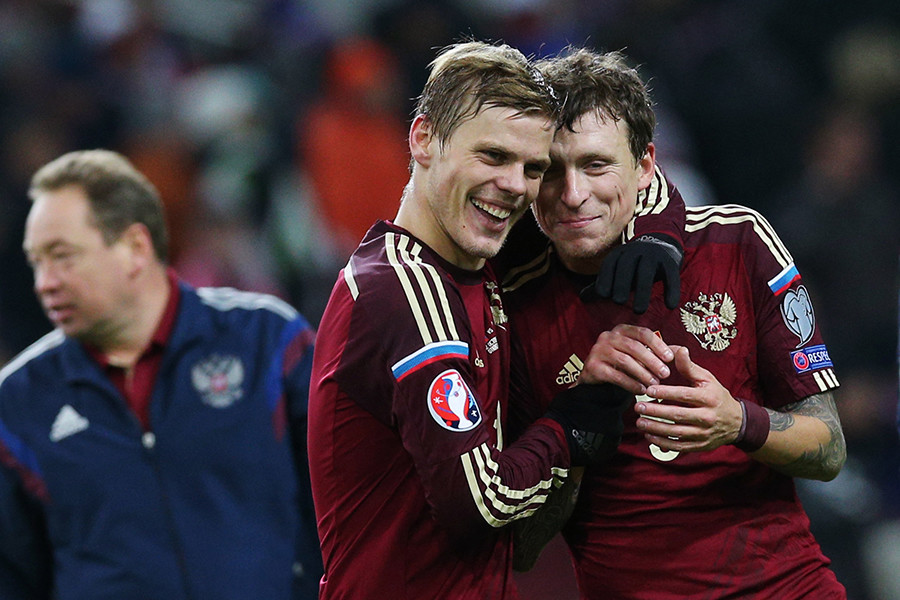 Russia's Alexander Kokorin, Pavel Mamayev (L-R front)
Stanislav Krasilnikov/TASS
Whether it's hooligan riots, bust-ups between players, or the coach calling his own team "shit" in a press conference, Euro 2016 was a little more scandal-filled for Russia than most fans would have liked.
However, Aleksandr Kokorin and Pavel Mamaev's Monaco escapades have to take the biscuit. Just days after a humiliating 3-0 defeat to Wales, the national team pair were filmed celebrating in the Casino de Monte Carlo, where they allegedly dropped over $280,000 on champagne in one night. Russian fans had a few questions: Firstly, why were they celebrating losing? Secondly, why are they paid so much to play so badly? And finally, why do they care more about being socialites than about representing their national team?
The affair enraged the entire nation, and Kokorin and Mamaev's hangovers were hardly helped when they woke up to learn that over 800,000 had signed a Change.org petition calling for them to receive lifetime bans from the national team. Kokorin eventually apologized for any offense caused, but not before Putin himself got involved, calling the footballers' festivities "outrageous vanity." Ouch.
4. The world's pettiest mutiny
Pavel Sadyrin, the Russian Federation's first national football team coach, was ahead of his time. Following some audacious experimentation with a 5-3-2 formation and landing Reebok contracts for the Russian squad, the Sbornaya of 1994, whose players were just shaking off the Soviet football mentality, found their manager suspiciously modern.
Sadyrin's capitalist sabotage proved too much for some of the players. In November 1993, fourteen key Sbornaya players signed the "Letter of Fourteen", which implored their manager to be replaced by Anatoly Byshovets (the coach who had taken the USSR team to the final of Euro '88). The RFU, however, backed Sadyrin all the way, causing star players such as Igor Shalimov and Igor Dobrovolski to sit out the 1994 World Cup.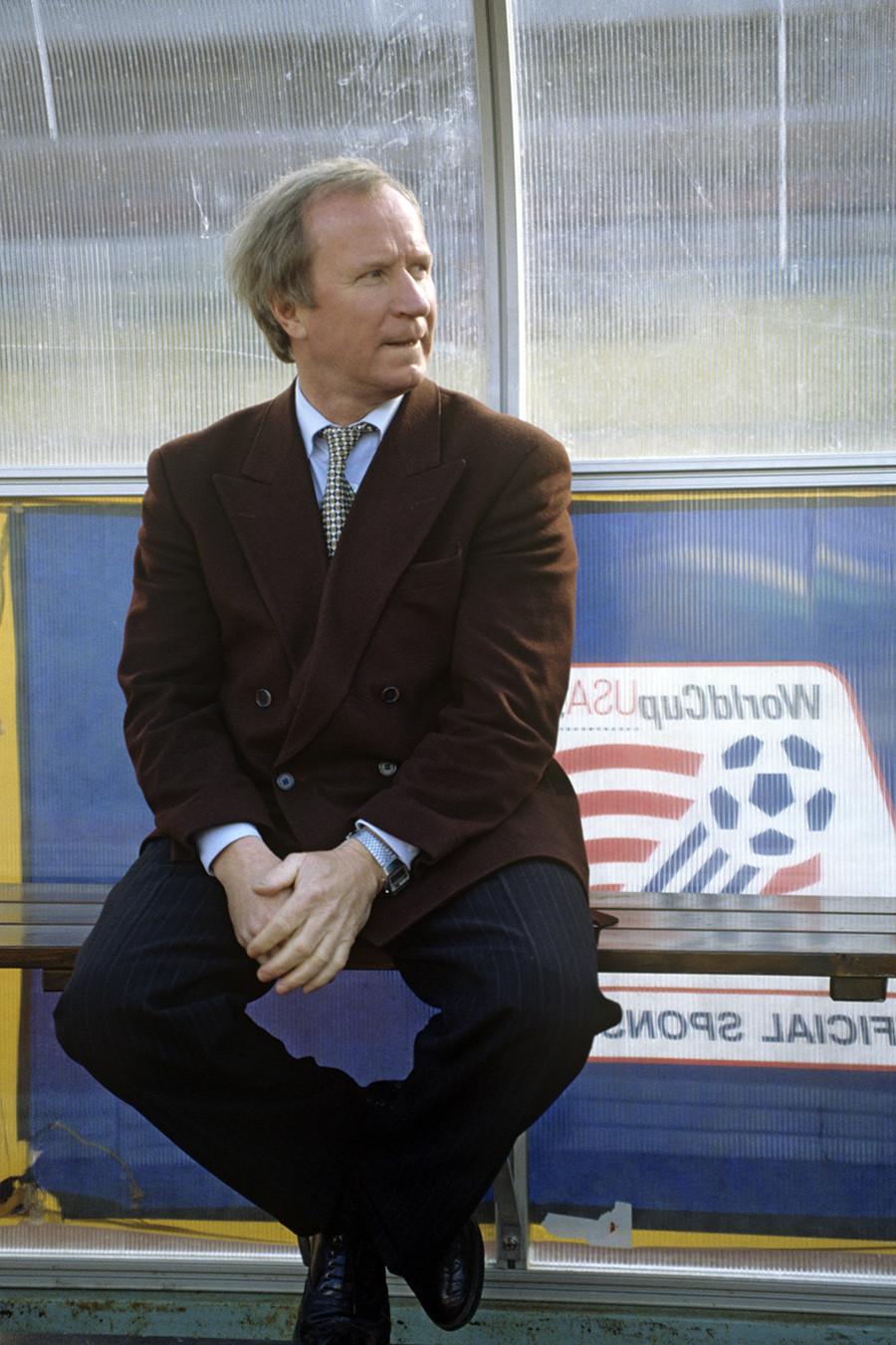 Russian national football team head coach Pavel Sadyrin, 1994
Vladimir Rodionov/Sputnik
As a result of the mutiny, Russia had a World Cup to forget, getting beaten soundly by both Brazil and Sweden. Sadyrin did step down after the tournament, however. You win some, you lose some.
5. One man vs. Chechnya
On-pitch fights are part and parcel of Russian football, but when the crowd, the opposing team's bench, and the Chechen police all get stuck in, you know it's gotten serious.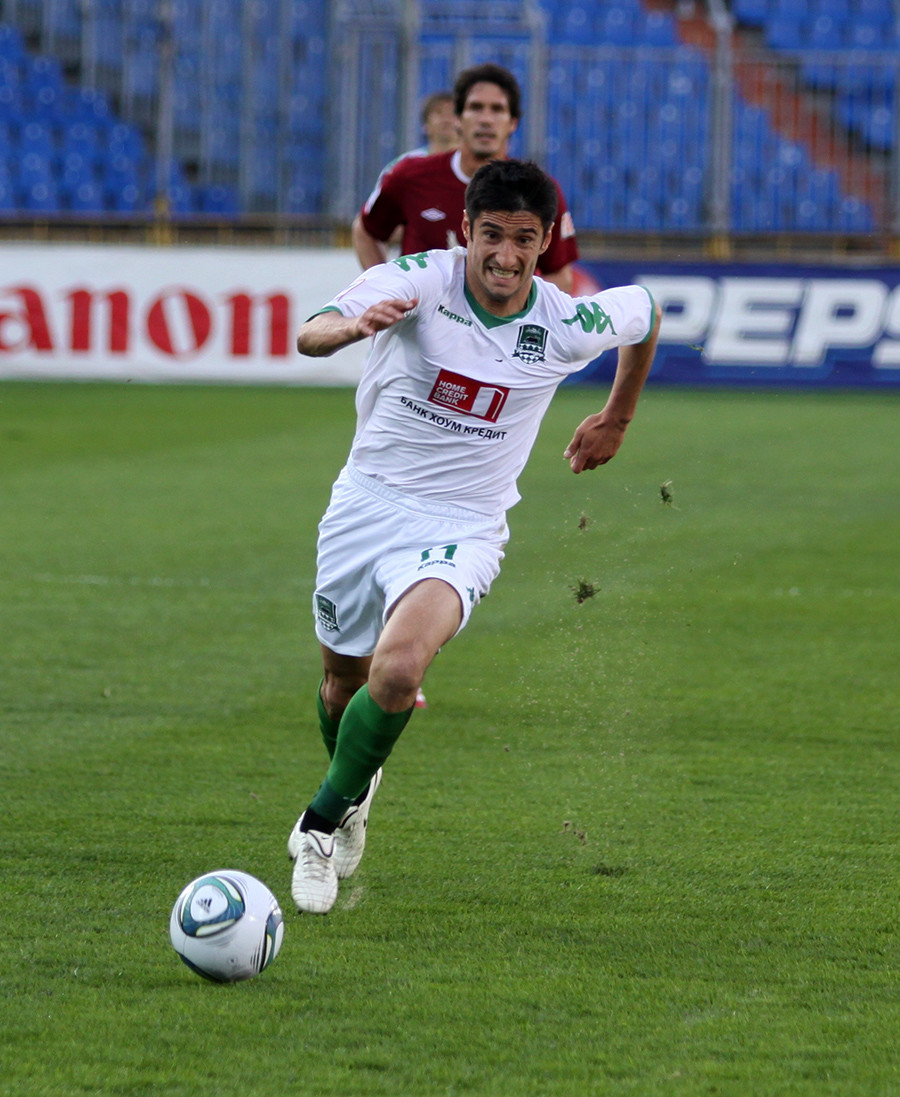 Footballer Spartak Gogniev
TASS
Just ask former FC Krasnodar striker Spartak Gogniev – he learned the hard way. During a league match against Chechen side Terek Grozny in 2011, the attacker received his second yellow card after 73 minutes, at which point he began to push the referee about. While being ejected from the pitch, Gogniev goaded the home fans, who then descended onto the pitch and formed a mob around him. After taking a few punches to the face, Gogniev escaped into the tunnel, but was apprehended by local policemen, who proceeded to beat him senseless. Watch the scrap here.
Gogniev perhaps didn't deserve to be hospitalized; Needless to say, he could've taken that sending off a little better. And, if there's anything to be learned from this, it's that you do not mess around in Chechnya.
6. Arrogant Andrei
Russians have mixed opinions about Andrei Arshavin. While the former Arsenal man is undoubtedly Russia's finest export since Soviet times and created some unforgettable memories for fans at Euro 2008, his public persona in his home country represents something of a spoiled Spice Boy. The fact that he left his wife five months into her pregnancy didn't do much to help that image.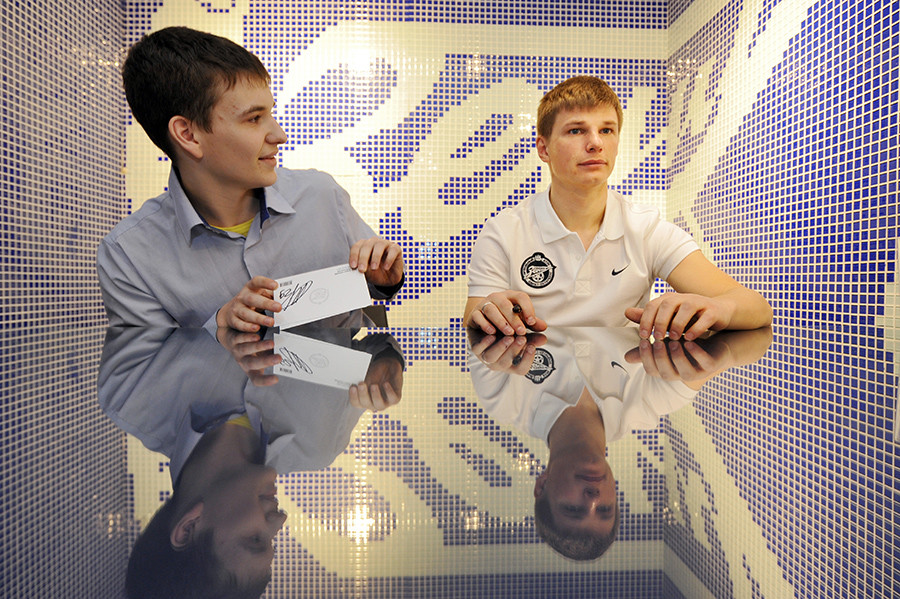 Footballer Andrei Arshavin (R) signs autographs during his meeting with fans at a FC Zenit outlet shop
Ruslan Shamuko/TASS
His lowest moment with Russian fans came following an exit from Euro 2012, when in a moment of blunt honesty, he told them not to expect too much from the national team. "If you have expectations, that's your problem," he said, addressing a bemused supporter, while refusing to apologize for underperforming at the tournament. Outraged fans swarmed the Internet, with some more extreme devotees calling for Arshavin's citizenship to be revoked. The forward later apologized, but for Russian fans it was too little, too late.
7. Pretty penny for Shirokov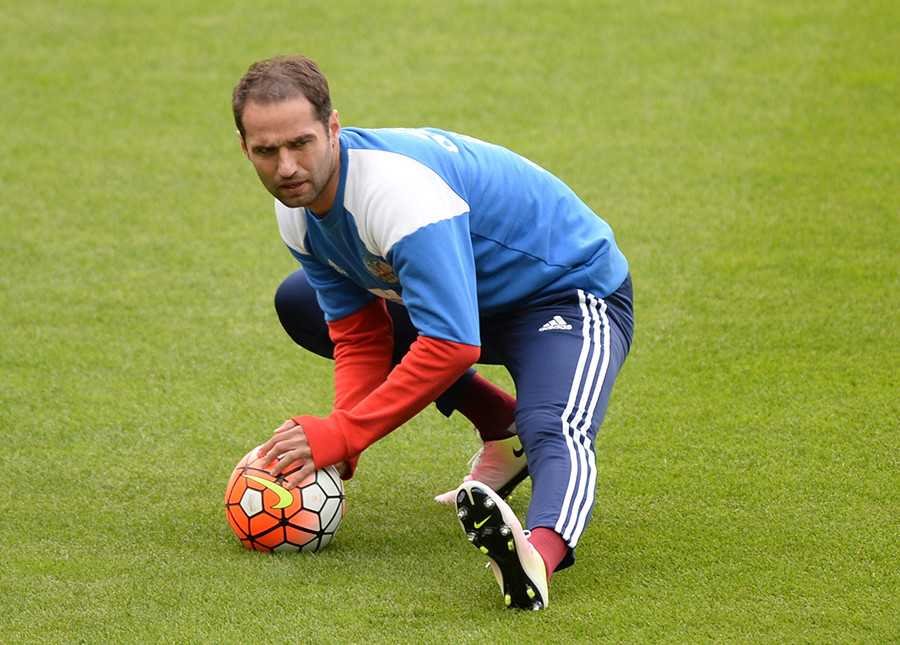 Roman Shirokov at a training session
Grigoriy Sisoev/Sputnik
Former Russian national team midfielder Roman Shirokov has almost enough scandals for his own article: Russia's very own "Mister Twitter" has previously given his own fans the middle finger, called Slovakia's national side "a bunch of farmers", and faked a broken leg in order to nurse a hangover.
Most ridiculous of all, however, was Shirokov's self-valuation, when he announced in 2015, at the age of 34, that he would not kick a ball again for less than $3 million a year. Having been recently released from Spartak Moscow, Shirokov's only option was to play for CSKA Moscow on what was essentially a zero hours contract. True to his word, when CSKA refused to meet his outrageous salary demands after eight games at the club, Shirokov retired. "I want to be national team captain at the 2018 World Cup," Shirokov told FIFA.com in 2015. The desire clearly wasn't too strong.
8. 'Melting chocolate' racism row
The award for the stupidest footballing tweet of 2018 has to go to Spartak Moscow's Georgi Dzhikiya, who posted a video of his black teammates in January with the caption, "Look how the little chocolates are melting in the sun."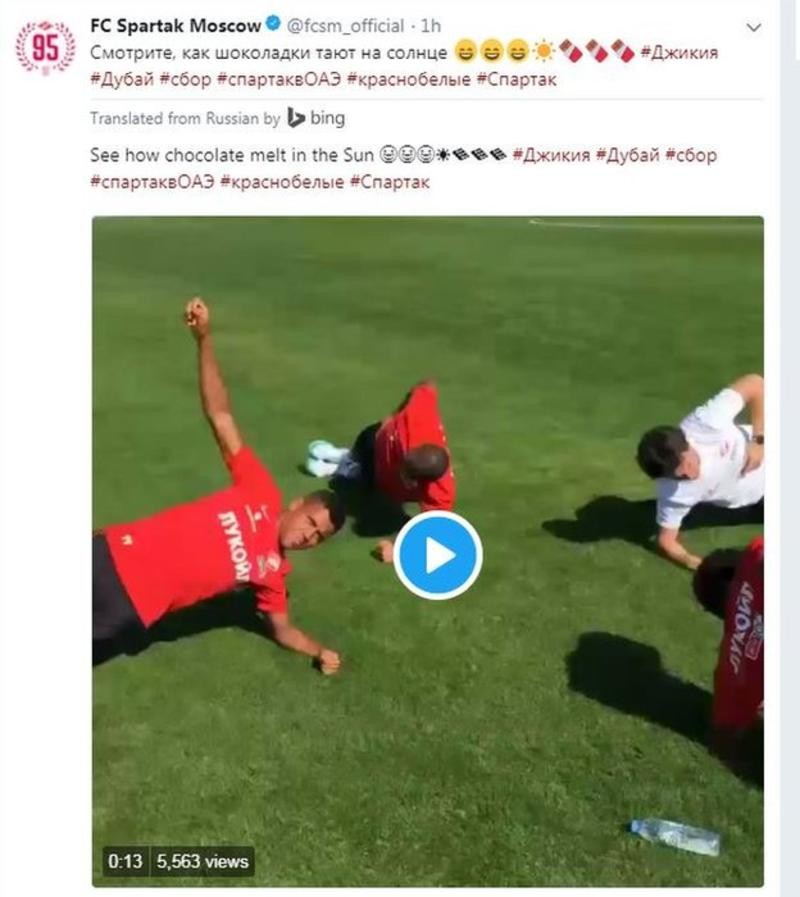 The Russian Football Union's Ethics Committee reprimanded Spartak to the tune of 20,000 rubles ($350), but not before the club embarked on a cringeworthy charm offensive of videos. "I love you my brother, you are a Spartak legend," Brazilian striker Luiz Adriano is seen telling a smitten-looking Dzhikiya in one video, with the Russian defender then seen kissing Adriano on the head. Cute.
Does the tweet "highlight prejudices toward black people in Russia," as anti-discriminatory body Kick it Out claimed, or is this just a classic case of Russian irreverence towards political correctness? Probably more of the latter, especially given the extent to which Spartak's black players backed up Dzhikiya. "There is no racism at Spartak. We're a friendly family," declared Brazilian midfielder Fernando. Still, the chocolate bar emojis probably weren't the brightest idea.
If using any of Russia Beyond's content, partly or in full, always provide an active hyperlink to the original material.