Here's how to rent a Moscow city bike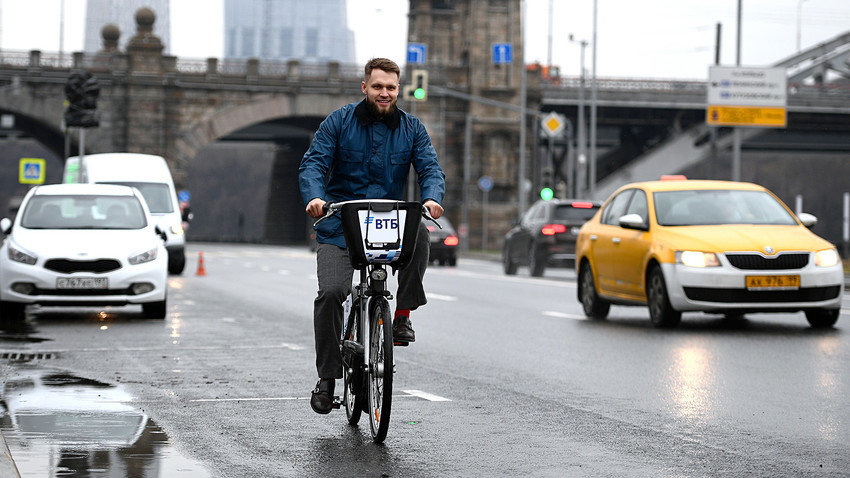 A young man rides a public bike on a Moscow street.
Ramil Sitdikov/Sputnik
Enjoy Russia's capital on 2 wheels – and ride around with your pals.
Finally, it's sunny and warm in the city, and Muscovites are dusting off their bikes.If you don't own no worries, it's a piece of cake to rent a city bike.
1. How to rent a bike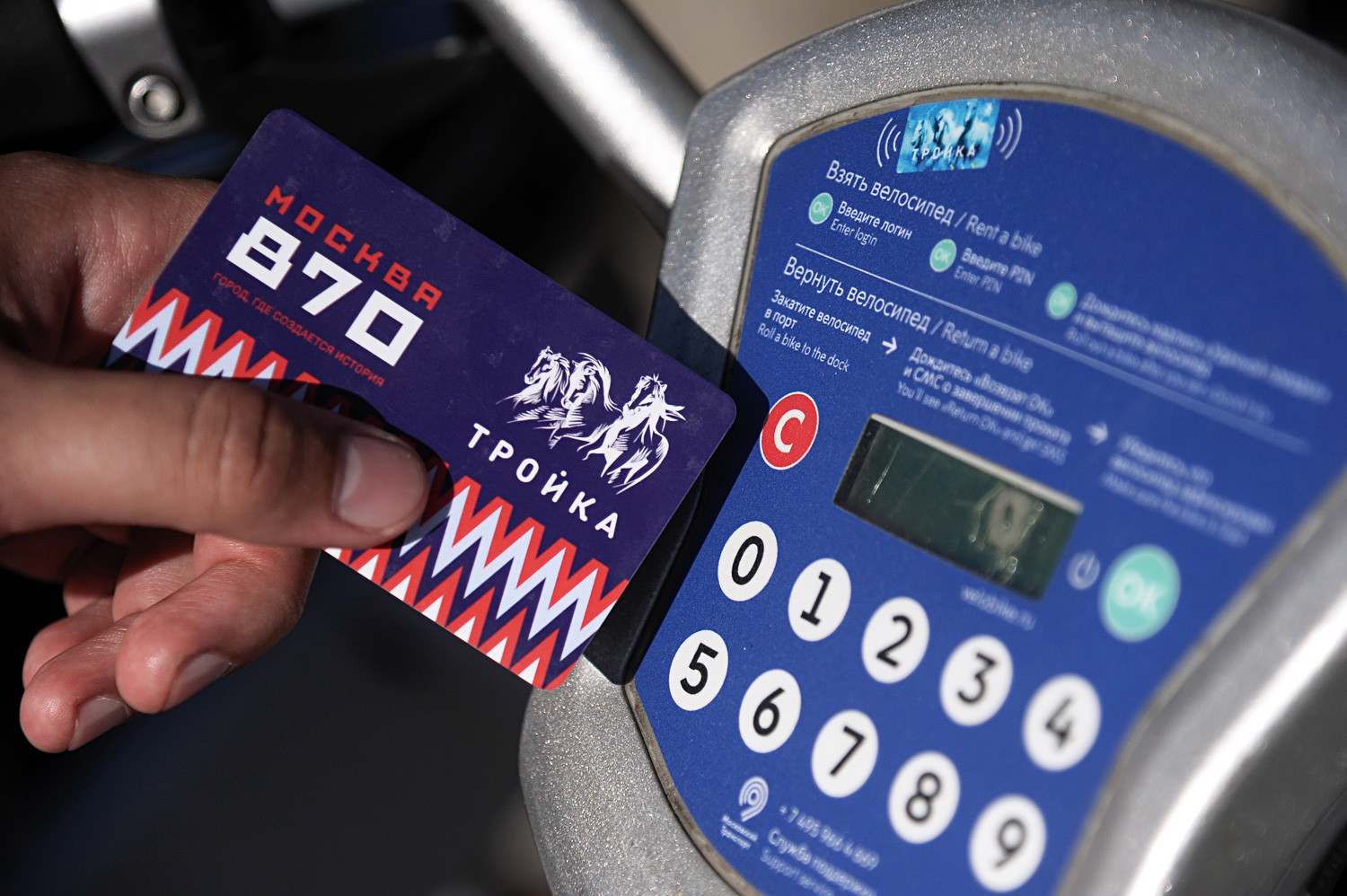 First, you need to register on Moscow's bike sharing website (https://velobike.ru/en/), on the app (App Store, Google Play), or on a terminal. The app shows the nearest rental station to you. When registering you need to give your name, email, and mobile phone number – the system will send you an SMS with your personal pin code. You can also add a Troika card – you cannot pay using it but it's easier to use the system if you do have one.
Choose your bike, press "ok" on its dashboard, enter your login and password (from your SMS), or attach the registered Troika card. Wait until the beep and start riding.
If you would like to know how much time you have left, just press "ok" and you'll see the timer and mileage.
When you finish, you don't need to return the bike to the same station – any will do. Push the bike into the lock, press "ok" on its dashboard, and again wait for the sound (one signal means that the rental is over, three signals indicates an error). Important note: You should receive an SMS at this point end and on the bike's dashboard "Vozvrat ok" ("The return is ok") will appear.
If you would like to rent an e-bike, check its battery power: A bike with green, yellow, and red indicators can ride 18 km, yellow and red – 10 km, red - 5 km. The e-bike should can only be returned to the same e-bike station. If you don't you'll be fined 1,000 rubles ($16).
2. Find a rental bike station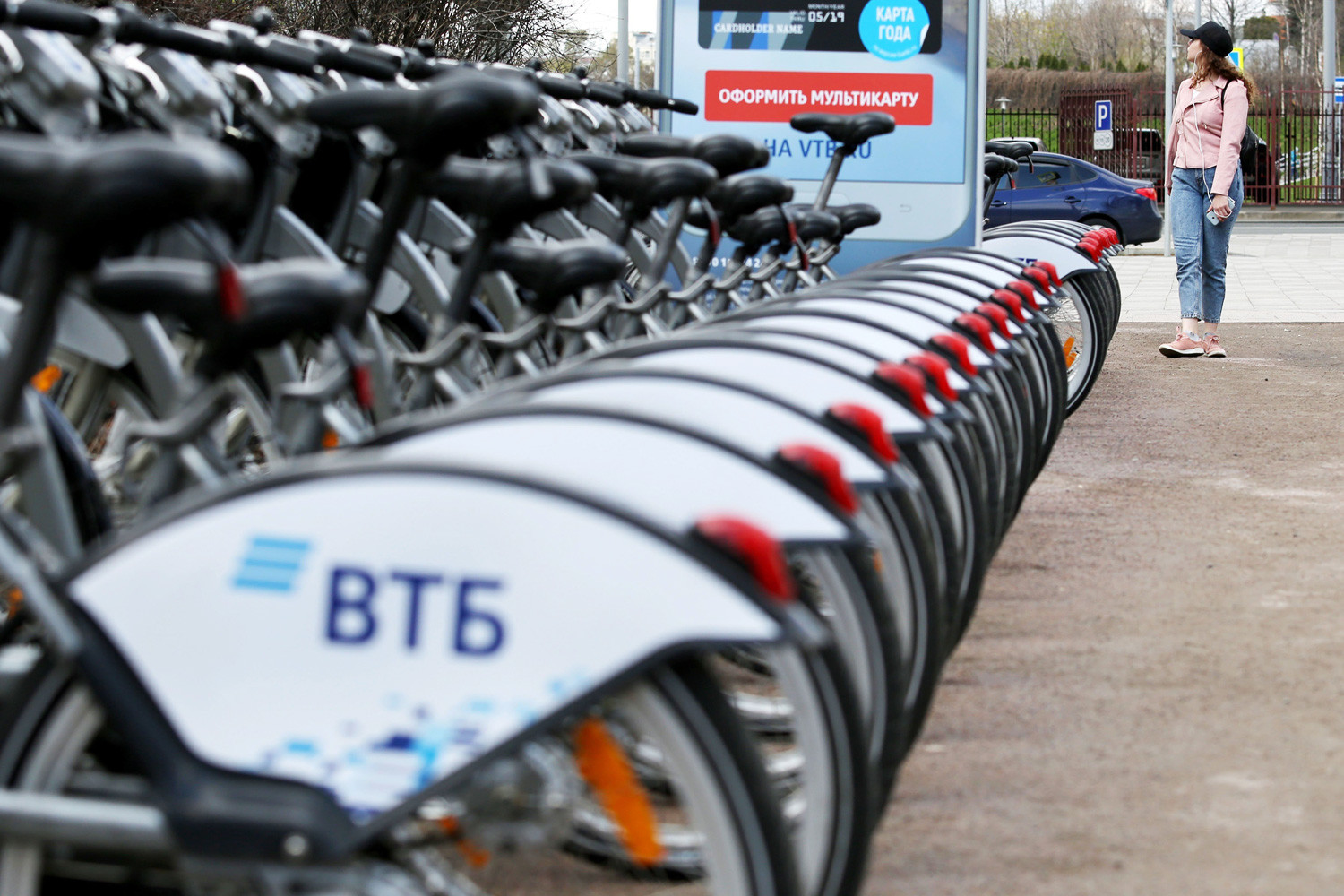 Kirill Zykov / Moskva Agency
There are 430 stations across the city with over 4,300 cycles, including 260 e-bikes. You can spot them near metro stations, parks, and on touristic routes. Next to the bikes you'll find an electronic terminal – use it to take your wheels.
3. Choose the right bike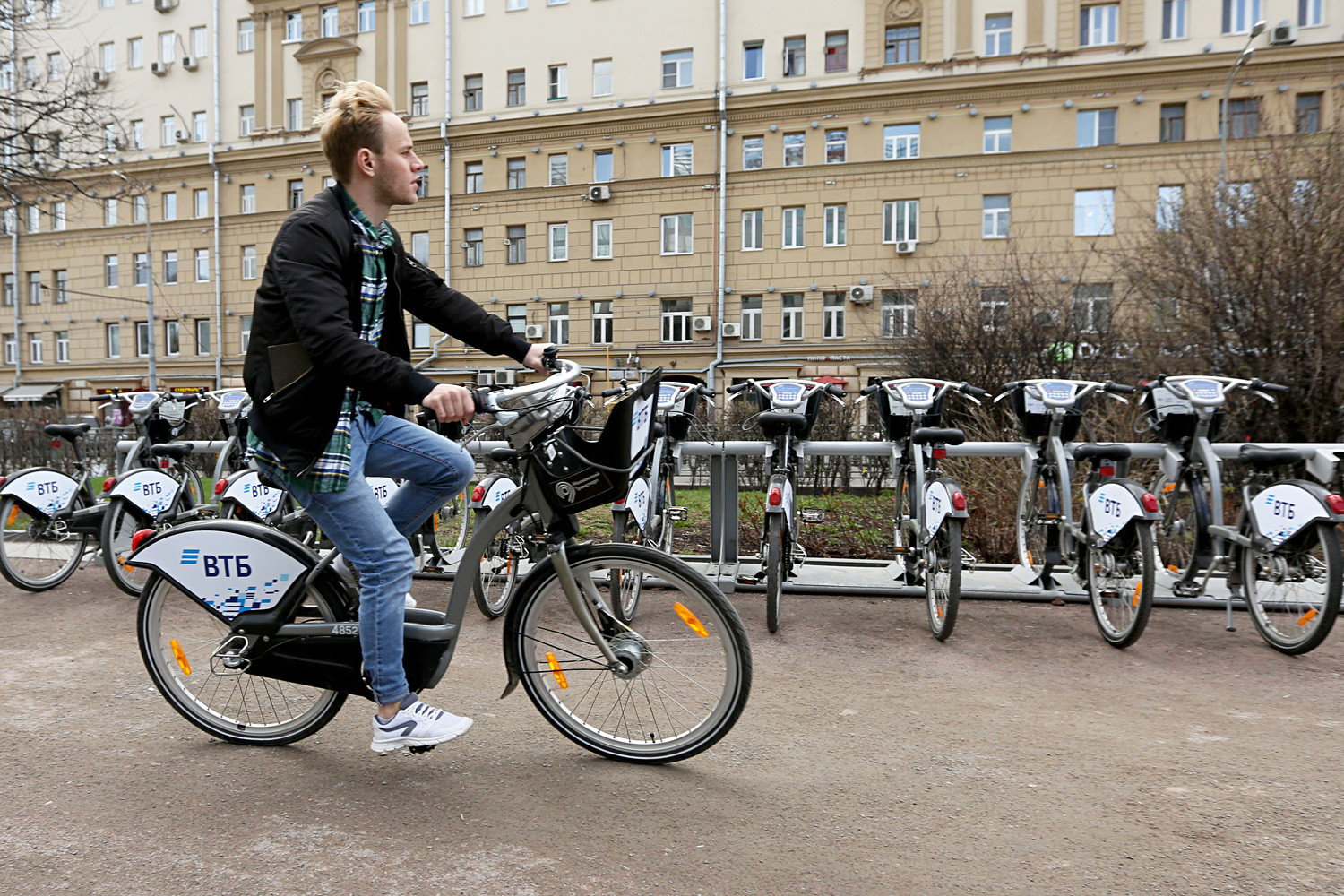 Kirill Zykov / Moskva Agency
Look at the pedals: It's better to choose big ones with plastic spikes as they'll stop your feet from sliding. Then adjust the height of the bicycle saddle – and memorize the number on the bike's ruler under the saddle. It will save you time in future.
Some Russians also note that it's more comfortable to use the classic side kickstand instead of the center ones as it's easier to operate.
Don't take bikes with a twisted saddle because this is how users show that a bike needs to be repaired. Moreover, if you see a damaged bike at a station, turn the saddle down and technical workers will understand that they need to repair it. (the phone of the helpdesk is +74959664669)
4. The money issue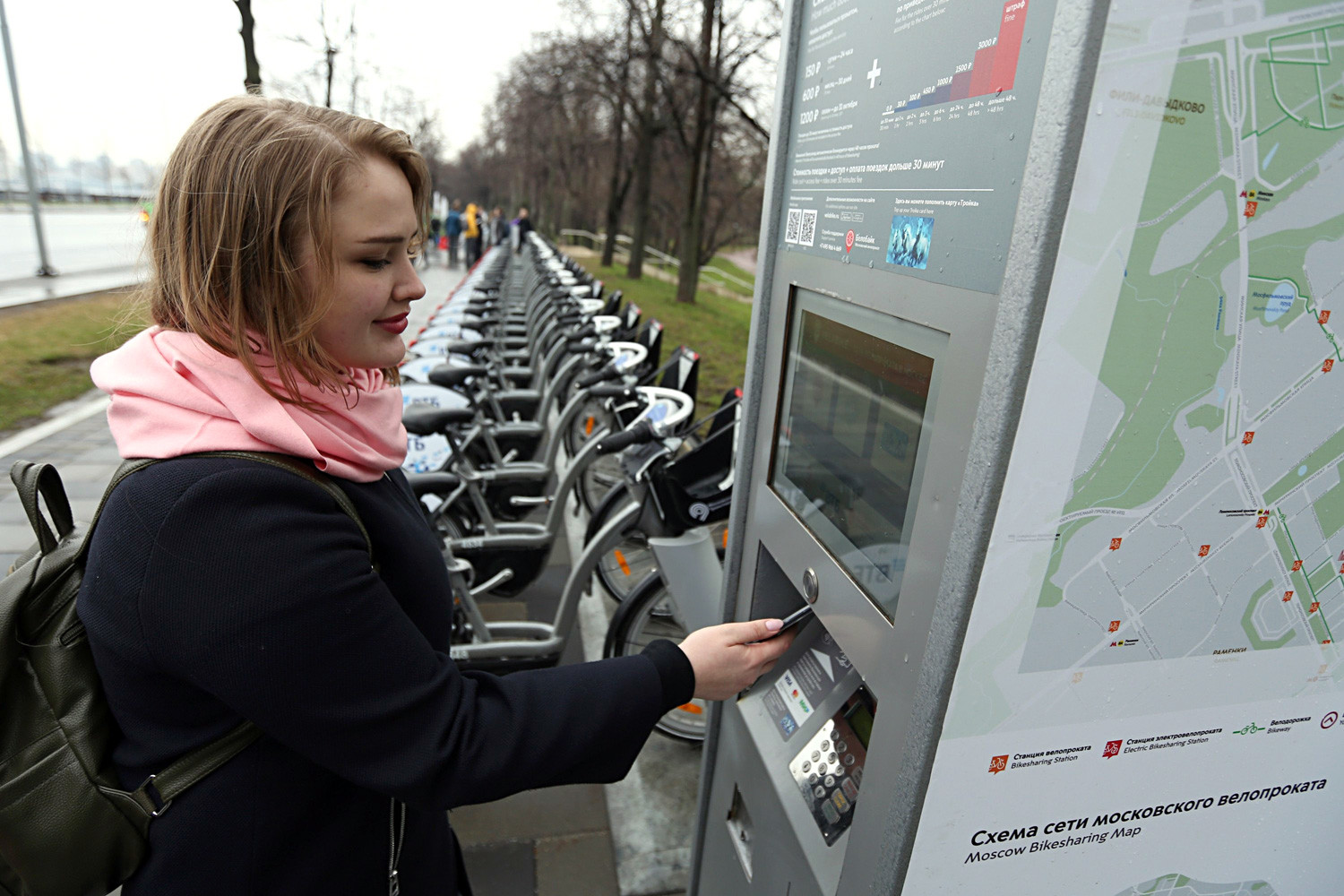 Kirill Zykov / Moskva Agency
The price of renting a bike in Moscow for one day is only 150 rubles and 600 rubles for a month: It includes 30 minutes of riding. The system will freeze 1,000 rubles on your card as a safety deposit, it will be returned after the rental is over. If you plan to ride for more than 30 minutes, the extra time will be paid from your deposit. More than 30 minutes costs 30 rubles ($0.5), two hours – 100 rubles ($1.5), three hours – 450 rubles ($7), and so on. If you ride for more than 48 hours, you'll be fined for 30,000 rubles ($480).
The Moscow bike-sharing system accepts Visa and MasterCard. The price for the e-bike is the same.
5. Riding a bike in Moscow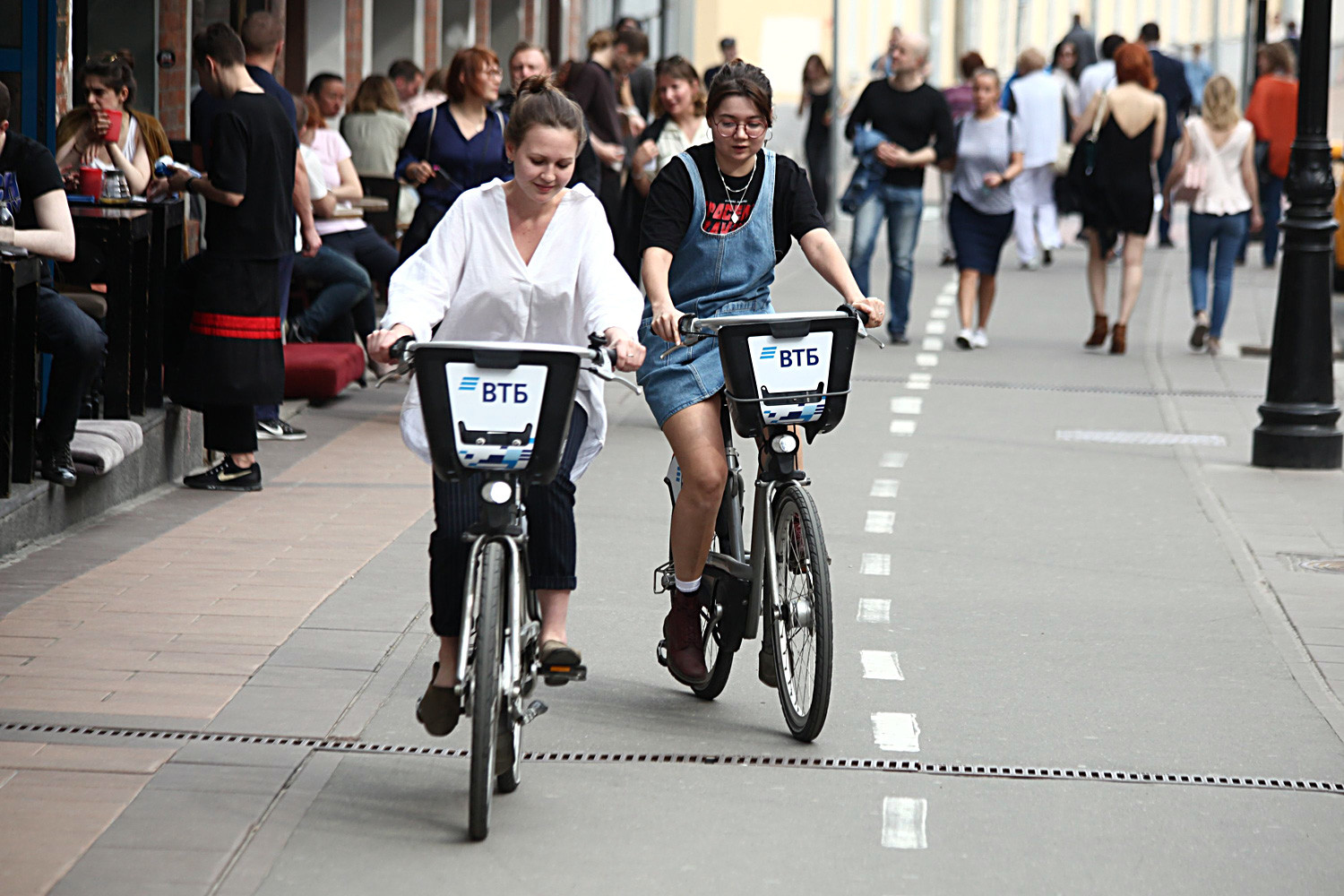 Sergei Vedyashkin / Moskva Agency
It's better to ride on the special cycling paths: You'll find them in the city center and parks. In Russia, cyclists can ride on the right part of the roadway, as well as sidewalks. You cannot use a bike on highways (like Moscow's Ring Road) and pedestrian areas. You should follow the traffic rules and signal before turning.
If you need to stop for a while, use the retractable cable to lock the bike. Enter the pin code to lock the cable. Enter the pin code again or attach your Troika to use the bike.
You can take your wheels on a commuter train (you need a special ticket), on the bus, and the Moscow Central Circle.
Here are some routes to inspire you to ride.
If using any of Russia Beyond's content, partly or in full, always provide an active hyperlink to the original material.