Why people are betting on Russia to win the World Cup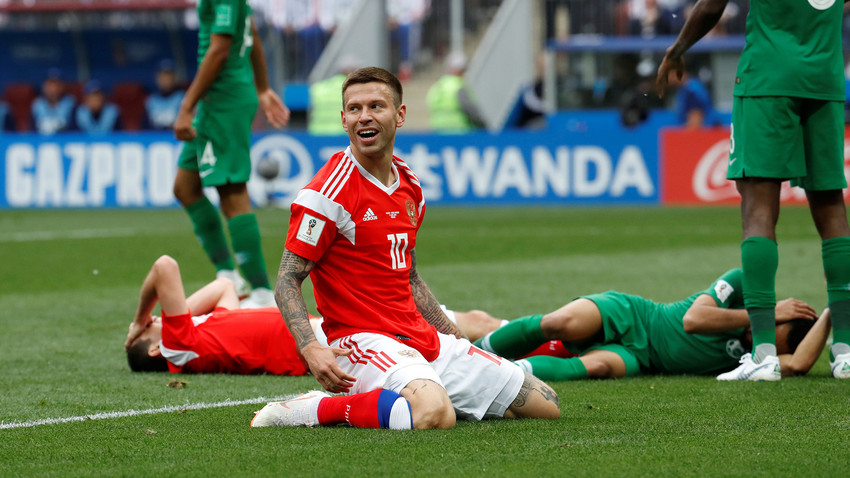 So far, Team Russia has exceeded all expectations by demolishing both Saudi Arabia and Egypt. People are getting excited, but are they willing to put their money where their mouth is? It seems so...
1992, the European Championship. The Danish national team fails to qualify so the players go on vacation. Their place in the group is taken by the more successful Yugoslavian team. But war breaks out in Yugoslavia and at the last moment the Danish team is invited back into the group.
Players for the national team gather from all around the world on the eve of the tournament. There's no time for preparation. The players are overly relaxed and view the matches as if they were mere friendlies, convinced they will quickly lose. The other teams in the group are France, England, and Sweden. No one would have bet on the Danes. Yet, Denmark makes it to the playoffs, to the semifinal, and beats Germany in the final 2-0. Sometimes the unreal becomes reality.
Never in its modern history has Russia been considered a particularly strong football team. Before for this year's World Cup FIFA ranked it 70th. But already after the first two matches, the team has guaranteed itself a quick entry into the playoffs. It has also scored the joint most goals in the tournament so far – eight. Fans are starting to question the situation: "F*** me Russia's gonna win the World Cup, aren't they?" A fan going by the moniker "Real Madrid" posted online.
Who knows? Some people indeed believe Russia can go all the way and peddle certain arguments as to why this might actually happen. People are even betting money on it.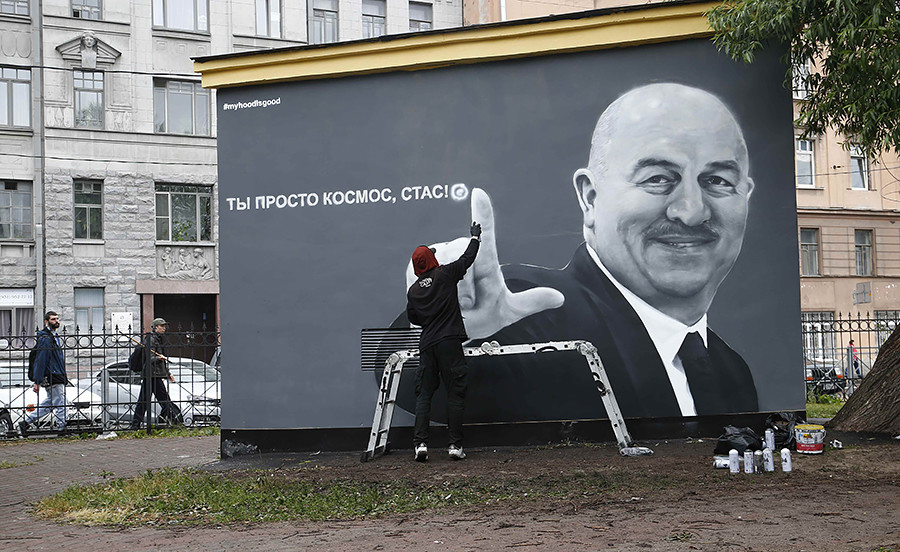 Wizards from the FSB or just a home turf
"I always bet on outsiders, simply because small returns don't really interest me in life. Unfortunately, due to this there are many problems," says Vasily Trunin. "Once I bet £100 on Israel against Russia. We were watching the match in a close circle of friends near London. Israel is not a stranger for me, but since childhood I have rooted for Russia. Israel won in the last minute. At night, on my way back to town, I stopped by the William Hill office and took my 900 pounds as consolation."
"I am betting this World Cup on Russia because they are hosting it. And I believe that the nationalist feelings in Russia are gonna help them. I think the rest will be impeded by the atmosphere. And of course I liked the odds. Forty-two times is enough. And now that Holland is not playing, Russia has to make the Red, White, and Blue proud!" remarks Niels from Holland. He bet 500 euros on a Russian victory. If Russia wins, he'll receive 21,000 euros.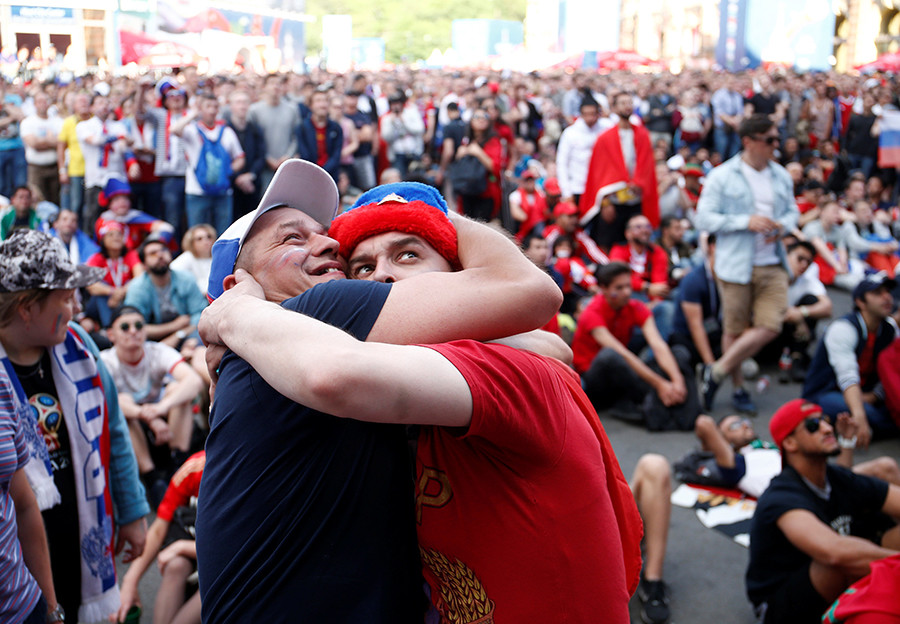 "The advantage of the home field is no joke during the World Cup".
Reuters
According to social surveys, 14 percent of Russians, just like Niels, believe in a Russian victory (13 percent are backing a Germany victory). Judging by the opinions, the most popular "pro" argument is that Russia is playing at home. "The advantage of the home field is no joke during the World Cup. I think footballers and experts have strongly underestimated this factor," writes user "Doormatt26" in Reddit.
"Freelance FSB wizards sit in the stands and enlarge the enemy team's goal by pulling on their beards," wrote Russian Oleg Gert. "But seriously, everything that was kicked went in: eight balls out of 10. It happens, guys. There's no trick," he adds. "It turns out the Russian people have a strong egregore: Russia's unexceptional team throws and tears everything apart, while the grandees such as Argentina, Brazil, and Germany are trailing behind somewhere…"
Why not?
Perhaps the idea of betting on Russia smacks of madness and those who bet know this.
"There are four stages of human mental disorder"
Schizophrenia (light)
Listening to songs by Stas Mikhailov [Russian pop singer adored by mature women] (senile)
Tuning AvtoVAZ production (heavy)
Betting on Russia winning the Football World Cup (extreme)
I'm in the extreme stage. Which stage are you?
Sergei Likhachev bet three euros on a Russian victory with odd of 1:40. "Once I went to sleep when the Russian national ice hockey youth team was losing 0:3 after the first two periods. I don't do this anymore. I think one needs to believe and support his team in any situation. Then the team will believe in itself," he explained.
"My friend bet 5,000 rubles ($78) on a Russian victory at this year's World Cup. To my reasonable question of whether he is sane or perhaps I have missed the legalization of something very strong, my friend replied: 'Why not? Firstly, this way it will be more interesting to watch. And 160,000 rubles ($2,500) just don't lie around on the street.' He said it with such conviction, as if Buffon was Russia's goalkeeper and its strikers were Messi and Ronaldo!" posted Konstantin on his Instagram.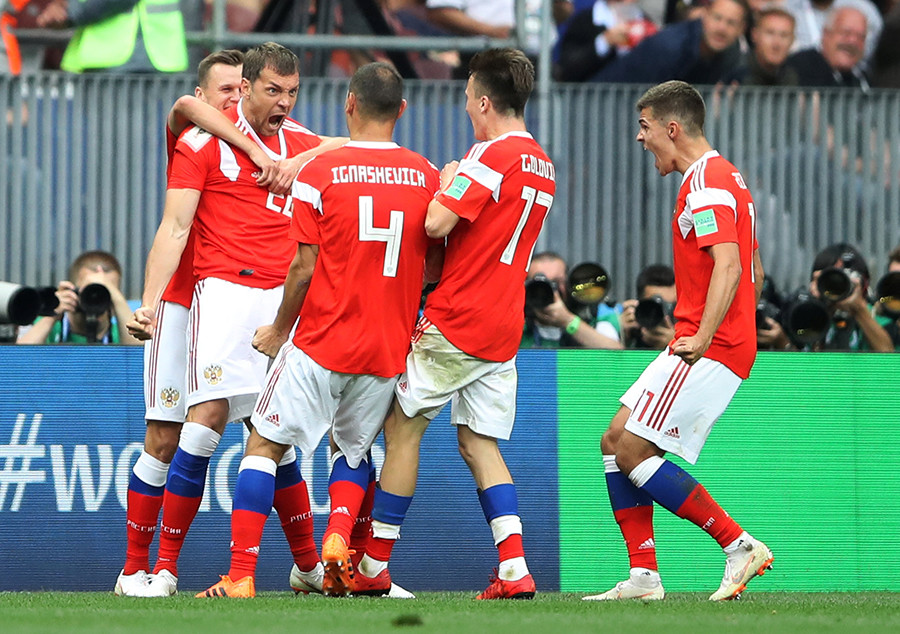 "The odds are 1:41 because obviously no one believes in this. A patriot is one who does not only wag his tongue".
Reuters
Some think that this is how you express your "true" patriotism. "Goldman Sachs predicts the Russian team's failure during the Football World Cup. That is why I am betting on the Russian team's victory. I've wagered my own real money. The odds are 1:41 because obviously no one believes in this. A patriot is one who does not only wag his tongue. No pseudo-patriot will bet a penny on our national team (he's not a fool), but he will declare his love to it on every corner," said Alexei Shabunin.
And yet, there are some, like Matthis Desmots from France, who seriously believe in Russia's chances: "A World Cup is not like the Bundesliga, Premier League, or Ligue 1. These competitions are very long and it's almost always the club who has the most stacked team who wins the whole thing. And guess what? A World Cup is only an affair of seven matches!!! Anything can happen in that short period of time. In seven short matches, Catenaccio or the "bus tactic" could make the "impossible" come true. Look at Portugal, they were far from being the favorites at Euro 2016. Or Greece in 2004. Russia can do it."
If using any of Russia Beyond's content, partly or in full, always provide an active hyperlink to the original material.