Those who rent out apartments on the popular online platform speak about the service, 2018 World Cup™ price hikes, as well as dealing with foreign guests and how they differ from Russians.
As one of the most popular short-term home rental services in the world, Airbnb has been working on the Russian market for seven years. As of April 2017, the service posted 42,000 announcements in various Russian cities. With the World Cup approaching there's a real hunt for apartments in host cities, and Airbnb has many new offerings. Some Russian landlords want to profit from foreign tourists who will be visiting their friends and relatives, while others are buying new apartments as an investment.
Russia Beyond asked Airbnb old-timers what it's like to rent out apartments to foreigners, and why it's important to use the World Cup as an opportunity to increase revenue.
"I'm not afraid of anyone. I don't even ask for a copy of their passport"
"For 10 years I had my own tour company and found places for clients with the help of such services. But I always wanted to host people myself. So my husband and I bought two apartments, and now we're buying a third," said Irina in St. Petersburg. Both of her apartments are in an old building in the city center and are designed for foreigners.
"We bought the apartments as an investment, and asked the interior decorator to create 'old charm.' Europeans appreciate this. One is in the style of old St. Petersburg – high ceilings, heavy drapery, wall color that of the Hermitage, and with sconces, stucco and high plinths. The second is a mansard apartment in the Romantic Parisian style."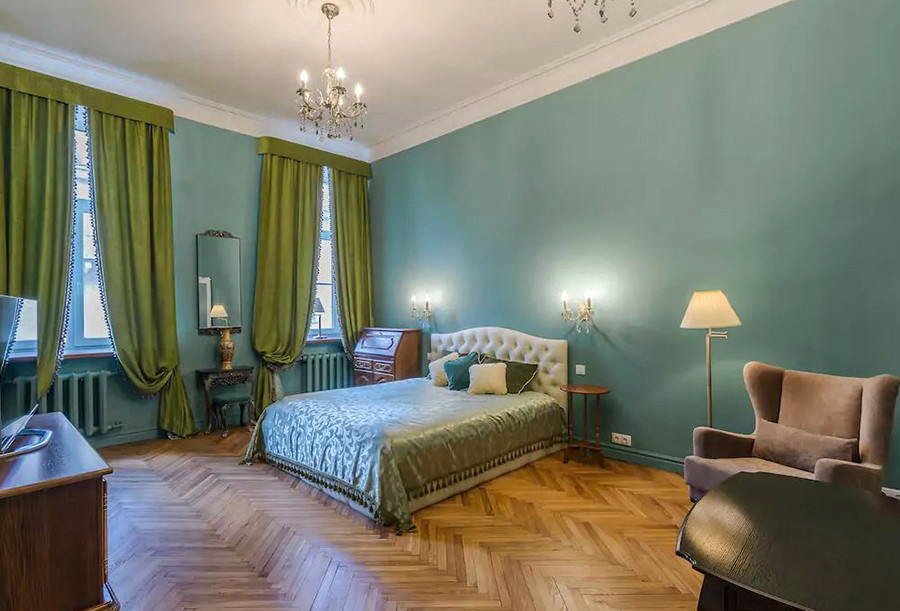 "I often live in Europe and understand what they need. Therefore, here in Russia I do everything possible so people feel as if they were at home in Europe. Most important is the space, its cleanliness and comfort. The rest are extras. In Russia it's not customary to leave gifts for guests. That's done when the apartment has a defect. My apartments are already a gift. Strange complaints have come only from Russians. One guy from Moscow complained that the refrigerator was not cold enough, that his craft beer could not cool. I checked on Google to see what that meant."
"But this is an exception, and usually guests treat apartments with reciprocal respect; perhaps because they see the love that goes into them. I do the cleaning myself. I communicate with guests, take reservations and greet them. I am used to trusting them. I don't even ask for copies of their passports. I'm not afraid of football fans – how are they different from everyone else? I already have seven reservations for the World Cup. I will greet them and will definitely register them. The law gives you three days to do this. Those are the rules, what am I to do? If people are stopped at the stadium and they have problems, I will also be involved."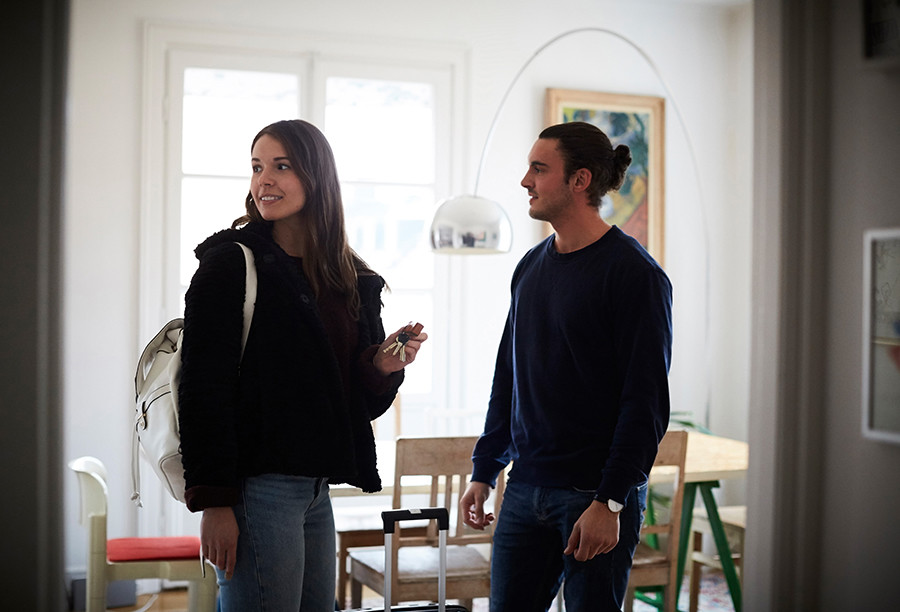 "I already have seven reservations for the World Cup. I will greet them and will definitely register them".
Getty Images
"We are so worried that we won't be understood…"
Speaking about the difference between Russians and foreigners, Pavel in St. Petersburg noted that European guests have "less complexes" and more positivity.
"The Russian guest is positive until the first inconvenience. Then he is skeptical about everything. Also, Russians want to find luxury in everything, even in a hostel. Meanwhile, Europeans can live on 120 euros per night and won't take anything, even the bath towel," says Pavel.
"Once I took a taxi to accompany some Swiss people to the airport. They were sitting barefoot in the entrance on some armchairs with tea mugs. My pre-revolutionary house has a wide beautiful staircase, round handrails and an enormous window. Such behavior is really not normal in Russia's introverted culture. I have never done this; it just never came to my mind. We are very worried what our neighbors will say. What if someone is not pleased or his socks will get dirty! We really think about this all the time. But foreign guests are so direct, and it's amazing. I was even envious of their relaxed state," recalls another Irina, also living in St. Petersburg. Her apartment is a white mansard in the historical district of Kolomna, which poet Pushkin and painter Vrubel were familiar with.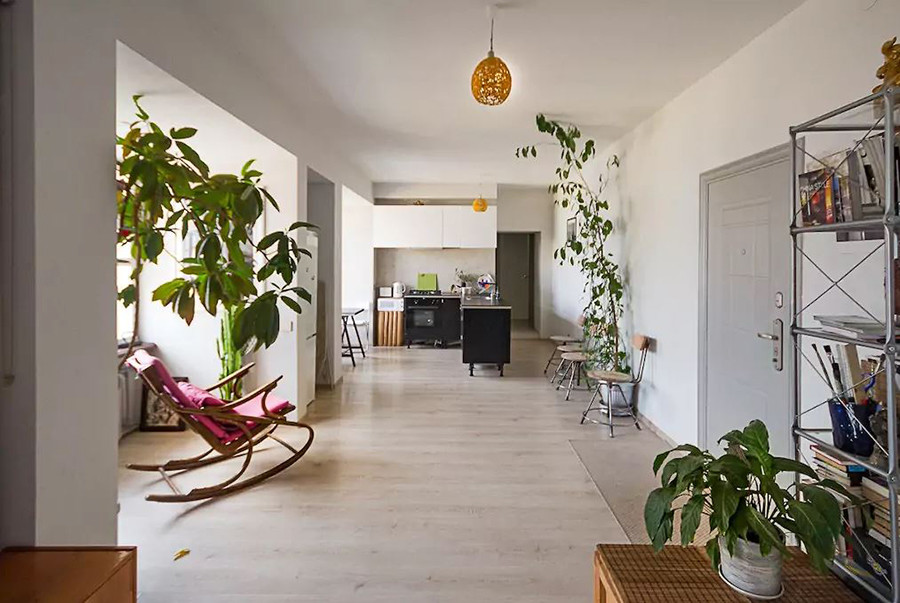 "I have a 9-to-5 job, and the main reason I do this is to socialize".
Personal archive
"I have a 9-to-5 job, and the main reason I do this is to socialize," Irina explains. "You even make friends with some people, and even visit them. I think this is the essence of the service – to help them get tickets for the Mariinsky Theater, to rent bikes, and tell about the secret places not included in standard guidebooks. This is what I do."
Irina raised her price by 150 percent, to $170 per day, and does not know "what other people are doing." She still doesn't have any World Cup reservations. "My apartment is a romantic mansard, rather authentic, far from the center and the bars, while fans probably want to be in the heart of the action."
Price-gouging in Moscow?
Moscow rental prices have increased by an average of three to fourfold, says Natalya. She rents out four apartments on Airbnb and has increased their number this year.
"Almost all my apartments have video surveillance – in the corridors, partly in the kitchen and common rooms, but not in the bedroom. But I openly warn people about this. I stipulate the contracts in English and take a deposit in case something is damaged. Honestly speaking, we are afraid of what these fans may do. But at the same time, we want to make money," says Natalya.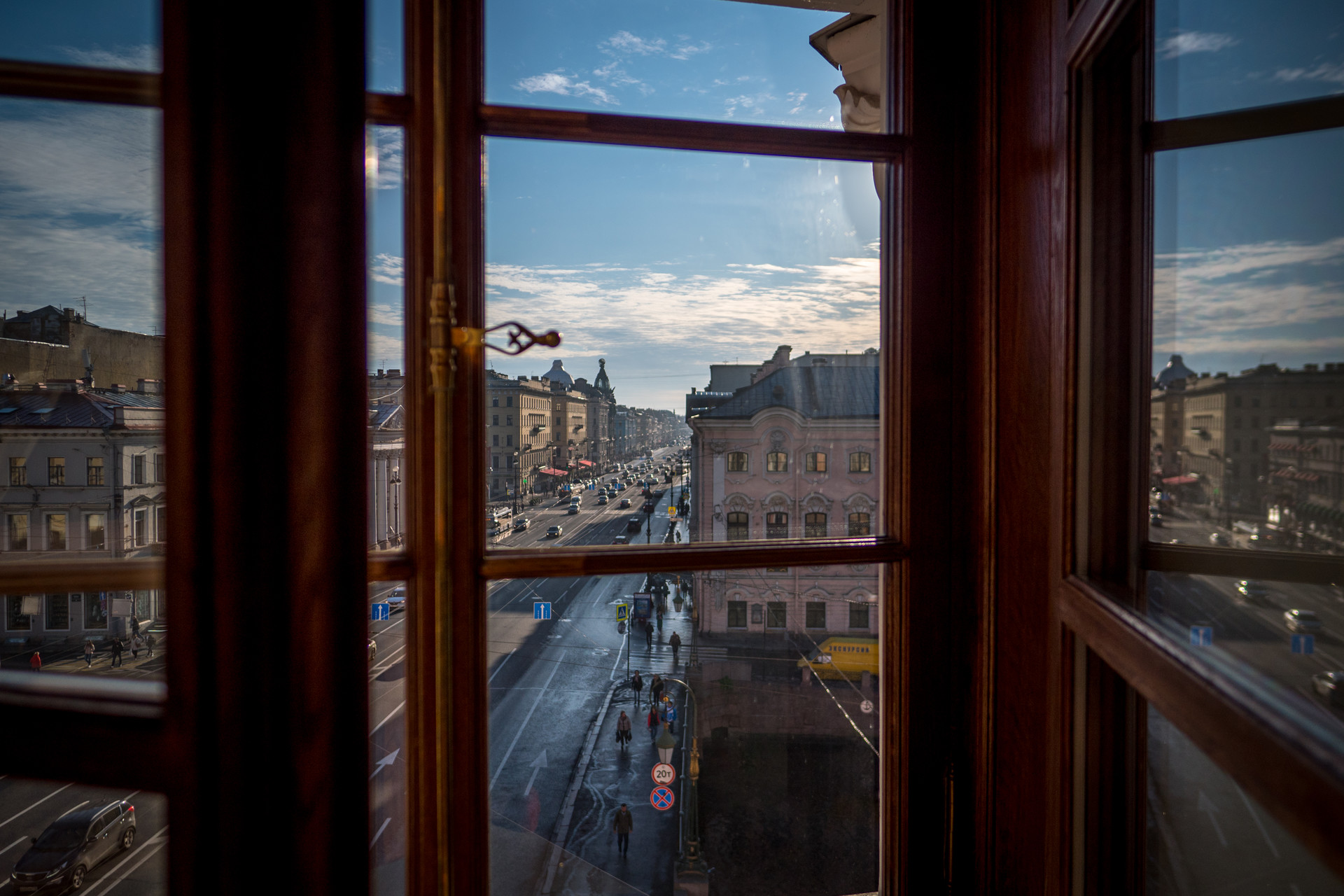 St. Petersburg apartments. Nevsky ave
Getty Images
Natalya's studio in a Stalin building near VDNKh usually costs 4,000 rubles ($64) per day. But during the World Cup it will cost 11,500 rubles ($185). She will not register the fans. "I tell them that I won't have time to do this. But no one is upset. I already have many reservations, and all are foreigners. I think Russians will also show up last minute."
Currently, Natalya employs a maid and a few other people who help her with guests and the promotion. "I'm afraid of leaving town during that time. I can't abandon my workers. That's why we take our vacations before and after the championship, one by one. I can imagine what's going to happen here – we'll be fussing about like mad; especially since we want to make money. Such an opportunity can't be missed," she concluded.
If using any of Russia Beyond's content, partly or in full, always provide an active hyperlink to the original material.