Cats in cake: This Russian artist is mixing felines and food (PHOTOS)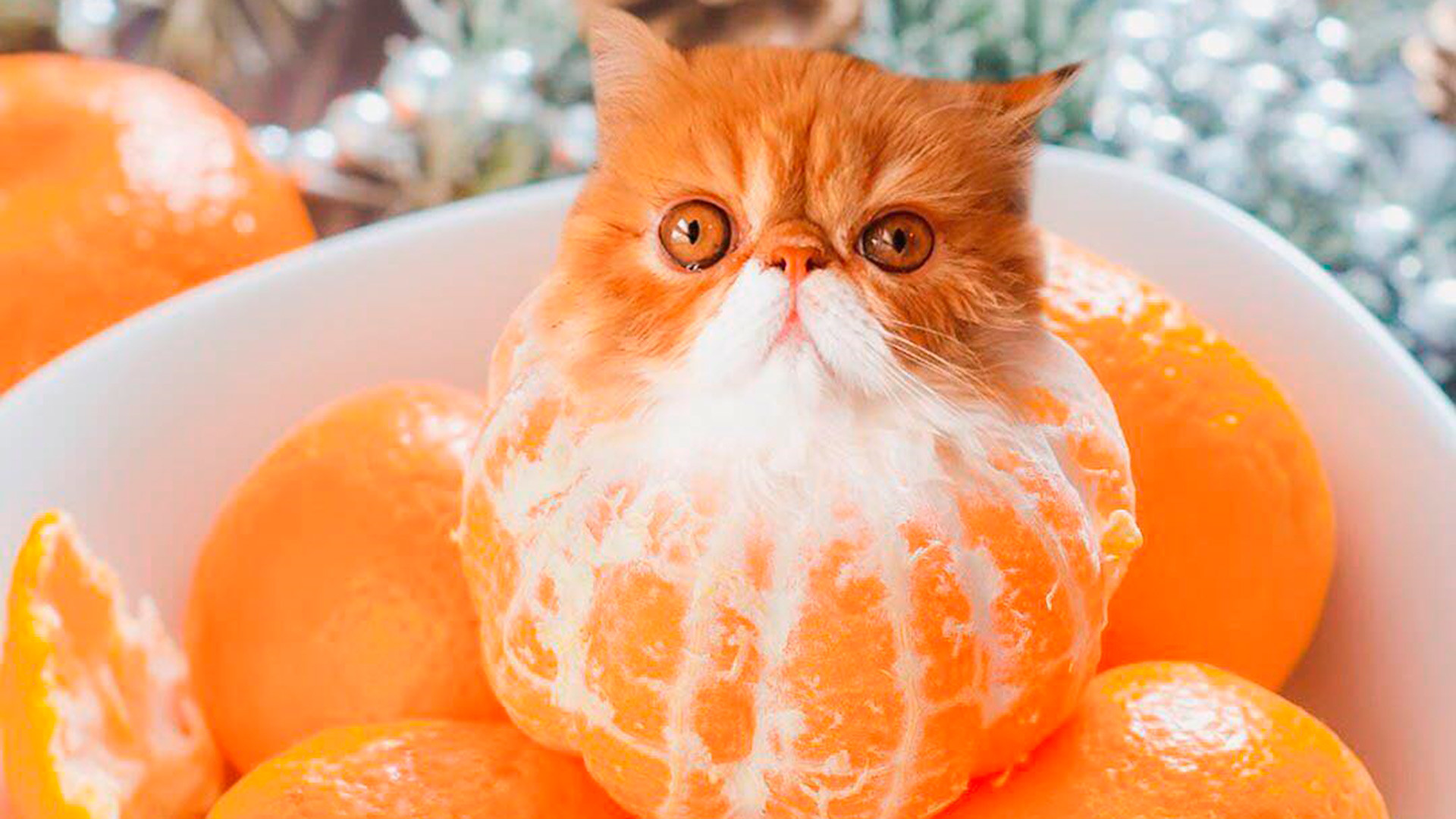 You have to see it to believe it: A cat bursting out of a muffin just sounds way too weird. Kseniya Zmanovskaya's unique art – a wonderfully bizarre mixture of cats and cooking – is winning her thousands of followers on social media.
Young Russian artist Kseniya Zmanovskaya from St. Petersburg is melting hearts (and raising a few laughs at the same time) with her incredibly cute Instagram art. Look at lovely @hosico_cat mirroring a croissant, a fluffy muffin with @smoothiethecat, or dragon fruit kitty @atchoumthecat – Kseniya photoshops famous (and not so famous) Instagram cats alongside pasta, pancakes, pies, and candies.
"I always wanted to create something interesting, and once while surfing social media I found the Instagram of Cheeto the cat that inspired me, and I thought why not combine cats and food in Photoshop," Kseniya told Russia Beyond.
"The first photo was my cat in a burger, then I created the "Cats In Food" Instagram page and that's how it all started."
It was not easy to reach the first thousand users, the author confesses, but then the account went viral and now it has over 80,000 followers.
Kseniya has always enjoyed drawing but never did it professionally. After her parents gave her a tablet she's created her masterpieces digitally.
She's been interested in photography for some time and taught herself to use photo editing programs like Photoshop and Lightroom.
Now her followers send her their photos of cats and ask her to photoshop them. In the beginning, Kseniya did it for free, but when she received more than 50 requests she started to take a small payment for each artwork.
"Usually I focus on matching the pictures depending on the color scheme, sometimes on their shape, sometimes I look at the cat's photo and recall a photo with food I saw earlier realizing that they perfectly fit each other," Kseniya said.
"Sometimes my subscribers ask for a certain design, but they mostly they leave the choice for me."
Before "Cats In Food," Kseniya worked as a photo retoucher but she's now decided to focus only on her Instagram project. She sometimes draws for people on request though, so why not send her a message?
If using any of Russia Beyond's content, partly or in full, always provide an active hyperlink to the original material.