6 Russian food bloggers to follow on Instagram right now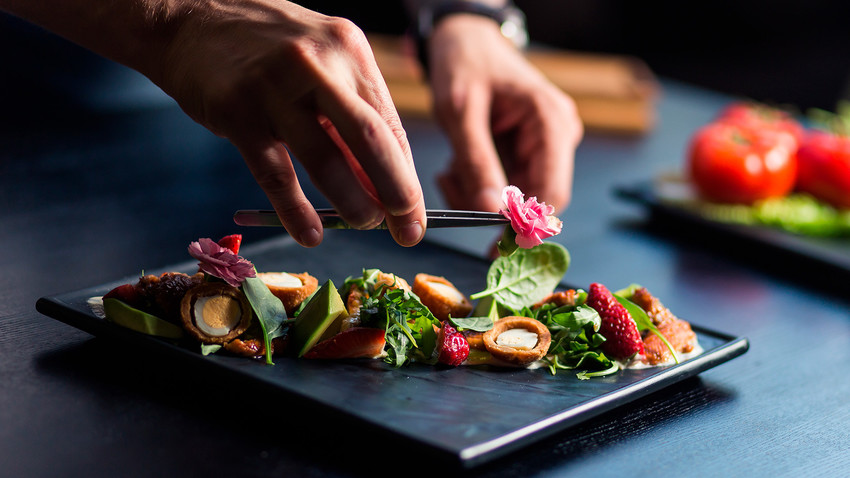 Your Instagram feed can never have enough food porn, so follow these talented Russian bloggers for more eye candy.
The Instagram accounts on this list are winning thousands of likes and followers. They are all very different, but each is esthetically pleasing and will inspire you to get cooking in the kitchen. Most of the accounts are in Russian, but who needs words when you can view such gastronomic pleasures?
Olesya Kuprin shoots food as if it was painted by artists a couple of centuries ago. Buckets and jugs, branches of mountain ash, vegetables and fruits, like still-life paintings. In addition to food and Olesya herself, two real connoisseurs of gastronomic art appear on the account - her cats Gustav and Augustus. They look good enough to eat.
Diana Nagornaya is a food photographer and food stylist. There is no place for pink marshmallow in her aesthetic account, and if it appears there, then only as a contrasting element. Almost every picture in the neo-noir style resembles footage from black and white films, which, by the way, she often describes in her account - so much so that you'll want to eat your favorite food on the sofa watching a movie.
If sometimes you want to be on the Cote d'Azur or in a cozy European cafe, then the account of photographer Darya Boronina is for you. She uploads photos of food and travel, and at the same time teaches subscribers how to make an ideal flat lay (when you shoot an image from above).
Nastia Ponedelnik (Monday) is an enthusiastic food photographer and author of several books about food. Once her uncle studied at the Sorbonne and brought back several volumes of the gastronomic encyclopedia Larousse from France. It was the beginning of her culinary library, which now counts more than 1000 volumes. The recipes that she shares on Instagram are simple and accessible, especially if you know the Russian language.
Nina Tarasova's desserts are masterpieces of confectionery art in the best traditions of French gastronomy. Nina also studied in France - at the confectionery school near Lyon, her tutors were the famous Alain Ducasse and Yves Türier (Ecole Nationale Supérieure de la Patisserie). Now she is teaching herself how to create unusual desserts. Nina writes in English and Russian.
Andrei Rudkov is one of those men who can force a woman to go to the store for food and stand behind the stove - without arguing. He prepares fantastic cakes, shares recipes, and for inspiration and nuances of confectionery travels around the world. Don't look at it if you are trying to lose weight!
Andrei Rudkov with a French pastry-chef of Ritz-Carlton Shanghai Jean-Luc Vasseur.
And while we're on the subject of Instagram, don't forget to follow us, because we also post lots of beautiful photos of food and recipes!
Do you and the famous Russian sweet tooth think alike? Try answering our questions to test your knowledge of the most delectable Russian cakes.
If using any of Russia Beyond's content, partly or in full, always provide an active hyperlink to the original material.