Tell your Instagram friends you've been to Dubai - with photos from Siberia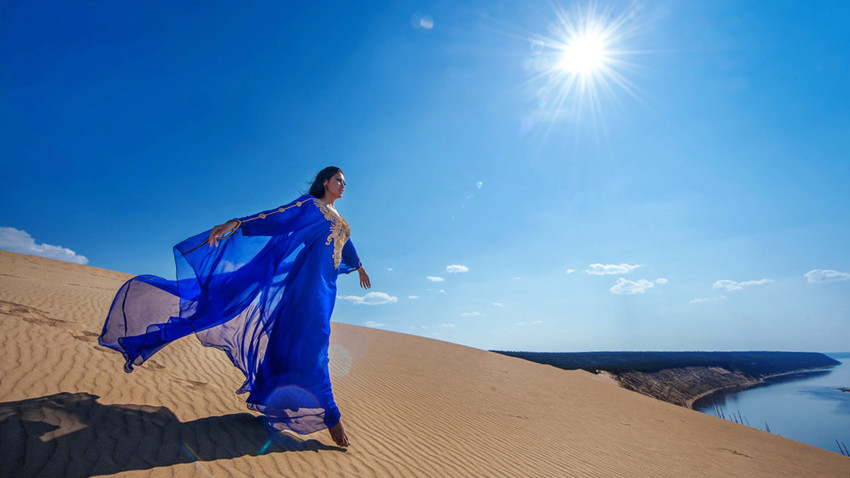 These steaming hot pictures of model Amina Karat are made in a place where temperatures can drop to -60 C. Welcome to Russia's Sakha Republic.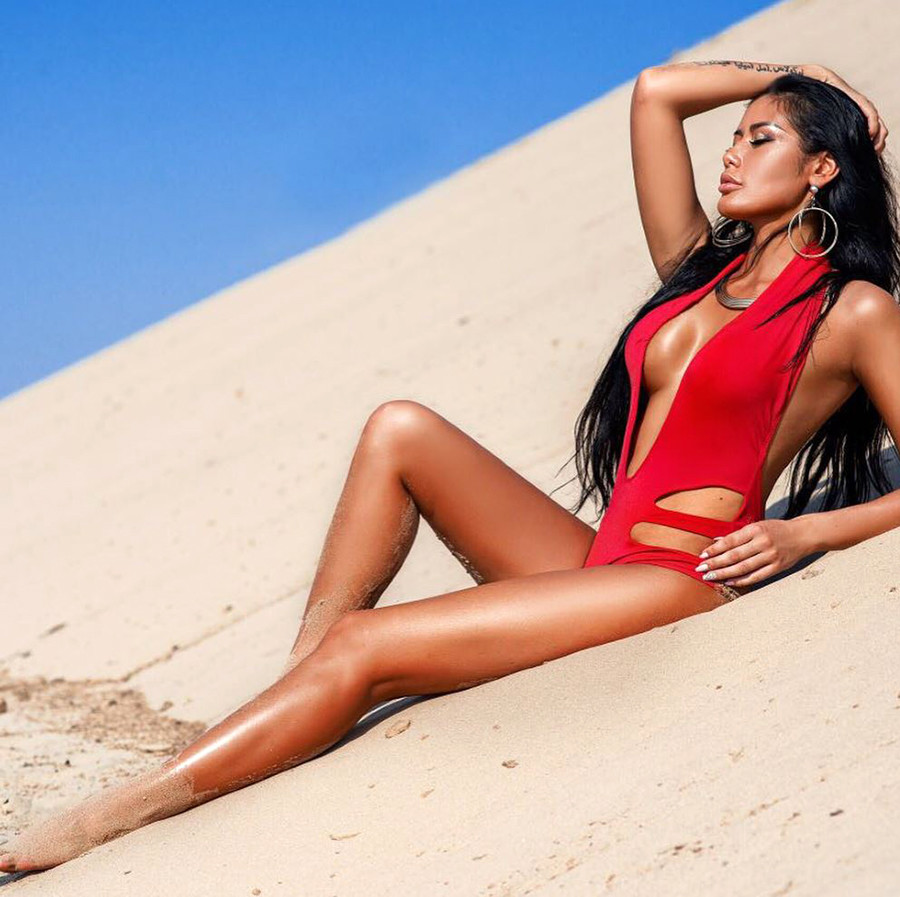 Yakutia - as the region is also known in Russia - is an area almost the size of India. That's one-fifth of the territory of the Russian Federation. It is located in the Russian East and covered in snow for most of the year, while also enjoying short, but scorching hot summers.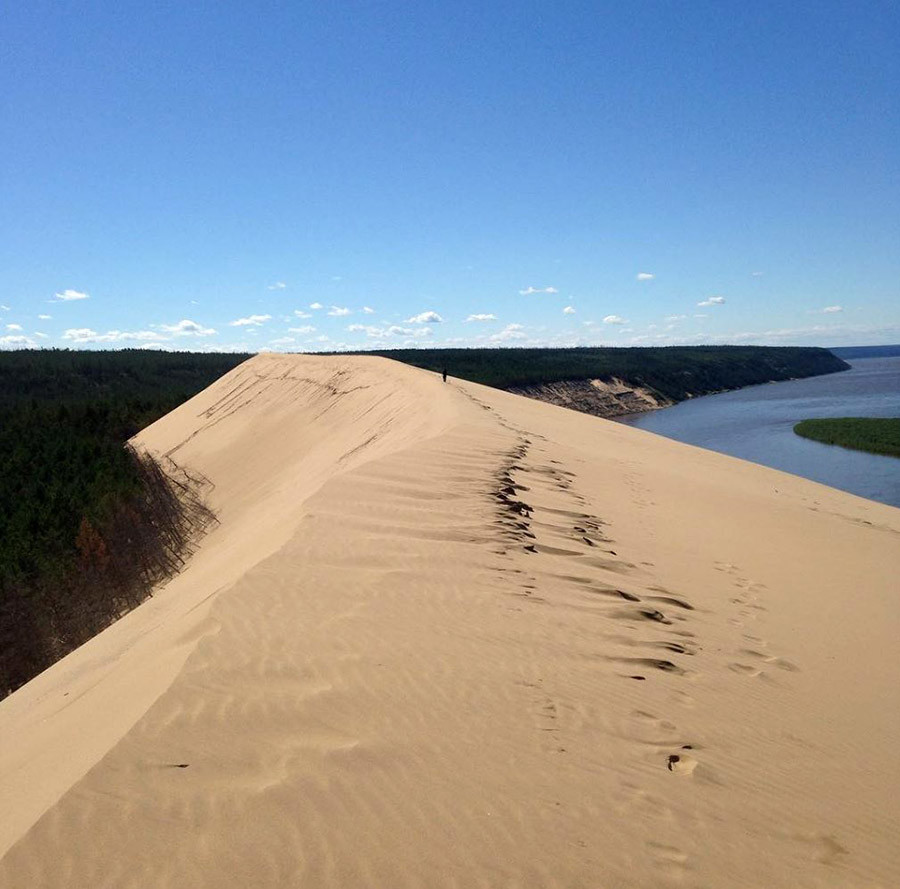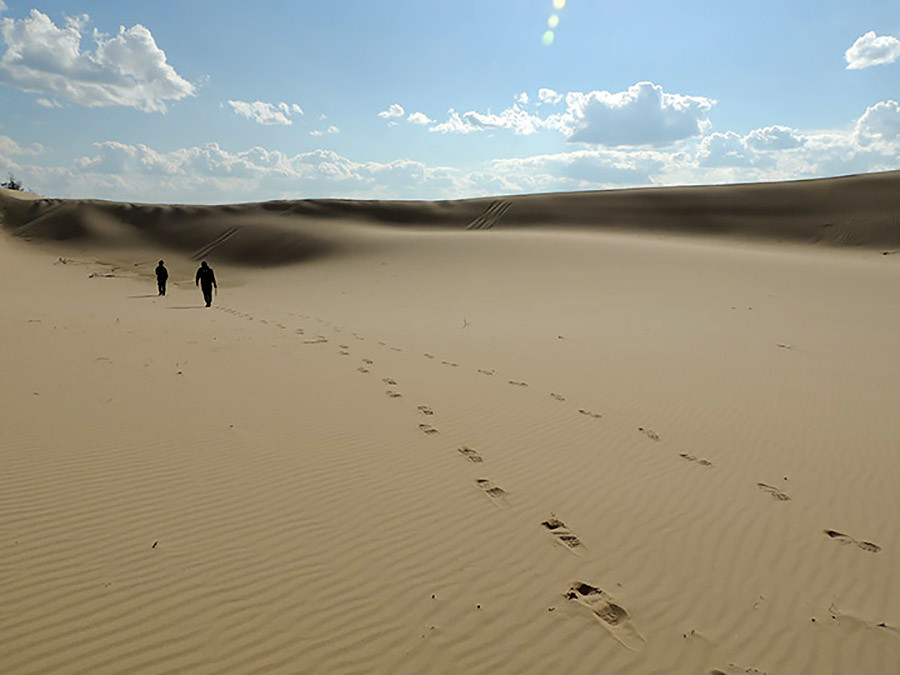 The region boasts an actual desert on the banks of the river Lena – and that's where Amina had her photoshoot. Part of the aim, of course, was to remind her blog subscribers of the fact that Yakutia harbors a fascinating beauty and variety of natural phenomena.
There are about 60,000 square kilometres of desert in this northernmost Russian region. Scientists are saying it could have formed as early as 27,000 years ago by strong winds that blew the sand from dried river beds over the rivers' banks.
Amina, 34, a fitness coach in Yakutsk, Yakutia's capital, says: "It was my idea to create oriental images. I searched for a place which would look not like Yakutia, but, say, like Dubai – with barkhans (crescent-shaped dunes) and sand everywhere."
Amina's idea worked out pretty well. Since her shots made the rounds, the Yakutian desert has become a popular place for bloggers and tourists. But the window of opportunity to make your perfect desert pictures is closing: in winter, the desert turns back into a good old Siberia. Here's how it looks.
If using any of Russia Beyond's content, partly or in full, always provide an active hyperlink to the original material.