'Where is Lenin sleeping?': Weird questions World Cup fans ask volunteers in Moscow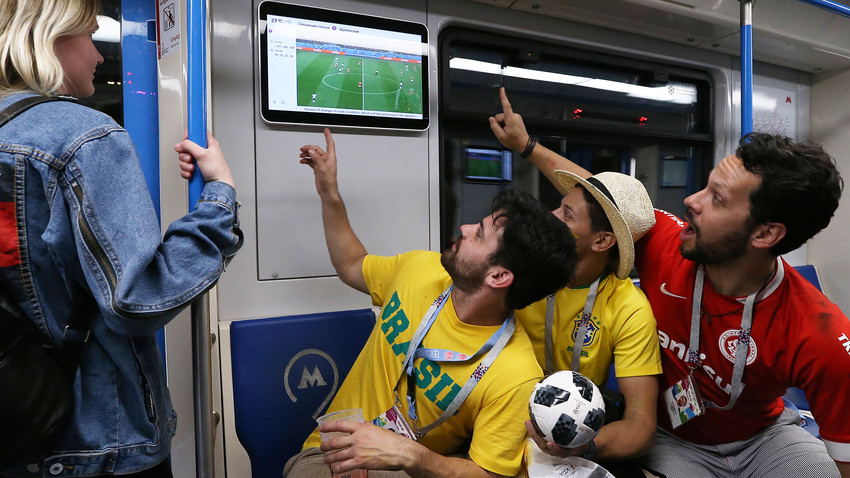 Since the start of the World Cup over 100 volunteers have been keeping watch over 80 metro stations in Moscow every day. So it's no surprise many of them have interesting stories to share, including strange questions they've been asked by foreign fans.
"The most popular questions (our volunteers get) are 'How do you get to Red Square?' and 'Where is Nikolskaya street?,' often simply showing a photo from the internet with a street with a crowd of people," says Deputy Mayor of Moscow and Head of Department for Transport and Road Infrastructure Development Maxim Liksutov. "Guests from other countries also ask where the metro station with dogs is, meaning Ploshad Revolutsii."(link in Russian)
Volunteers have also been surprised with some really awkward questions like "Where is Lenin sleeping?"; "Will you marry me?"; and "If I get an unlimited pass for one day, can I spend a night in the metro?"
The authorities also note that since June 12 volunteers have helped over 270,000 foreign guests. Sometimes they not only help with information but also with other problems. For instance, the staff at Barrikadnaya station helped a tourist retrieve a bank card from a gutter, and at Kitai Gorod station the staff found a lost passport and returned it to its Argentine owner with the help of social media and the embassy.
Follow updates and most exciting stories from the 2018 World Cup here.
If using any of Russia Beyond's content, partly or in full, always provide an active hyperlink to the original material.