Super Mario 2: Who on Earth is this Brazilian guy playing for the Russian national team?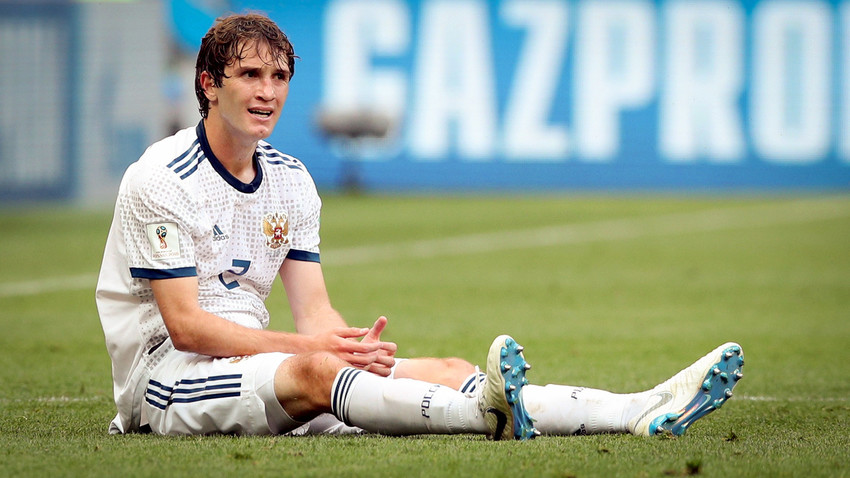 Brazilian Mario Fernandes had to travel halfway round the world to realize his goals (and score them as well).
The Russian soccer team could well be the revelation of the 2018 FIFA World Cup. The lowest of all the competing nations in the FIFA rankings at tournament kick-off, the team has already reached the quarterfinals—and has no intention of stopping there. This success is in no small part due to Sao Paulo-born Mario Fernandes. Despite once playing for his native Brazil in a friendly against Japan, he is now Russia's right-back and one of the best players in the side.
Getting a passport
"[I started the process of obtaining Russian citizenship] in 2015. I talked with Roman Babaev [general director of Moscow's CSKA, Fernandes' club side — author's note], but was then called up to the Brazilian national team. After that, we didn't talk for a while about my citizenship. The topic cropped again in the fall that same year, before the Champions League match against Wolfsburg. I said I wanted to get a Russian passport. Everyone in my family supported me. When my father said it was a great idea, I went straight to Babaev's office for a chat and we started the process," Fernandes describes the start of his naturalization in an interview with Rossiyskaya Gazeta.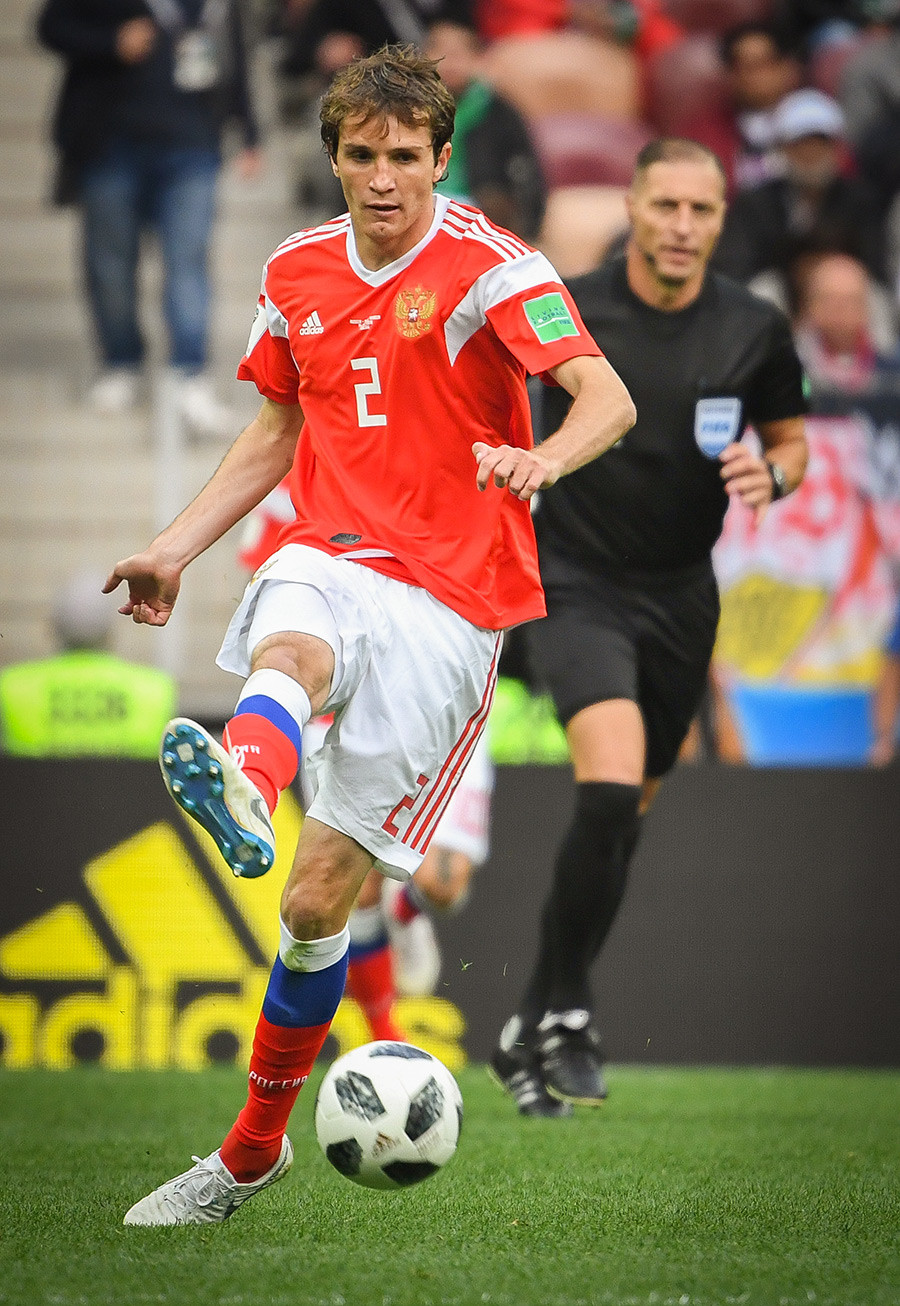 As a result, Mario received Russian citizenship in the summer of 2016, bypassing language exams and other formalities. The process was fast-tracked; all the player had to do was pick up his documents. Strangely, no one at that time was talking about Fernandes playing for Russia. His citizenship was handled by the club and solely in its own interests, since naturalizing Mario freed up space for another "mercenary" (there are limits on the number of foreign players Russian clubs are allowed to sign). Besides, Team Russia wasn't short of right backs, and Mario wasn't even the most obvious candidate for the job.
But a string of solid performances for CSKA put the competition in the shade. And it was under new head coach Stanislav Cherchesov that Mario was called up for national service, so to speak. He could have made his official debut for Russia last summer, but missed the Confederations Cup due to post-season surgery on his nose, having failed to inform Cherchesov beforehand—which the coach did not appreciate. But this minor misdemeanor was forgiven, and since last fall, Fernandes has owned the no. 2 shirt.
"I'm no better than them [other players in the national team]. I've got no advantage over them. Some people might think I was naturalized specifically to play for the Russian team, but that's not so. On the contrary, I have to work harder to earn this honor," Fernandes says about his status in the team.
One of Russia's own?
Mario has lived in Russia for six years, and eagerly tells about how his move to CSKA radically altered his life. Whereas in Brazil he was seen as a classy defender capable of painting the town red, falling into depression, or oversleeping and missing the team flight, in Moscow he retained his class but changed his lifestyle. He went completely teetotal and became a regular church-goer. Although unmarried, Fernandes leads a very modest lifestyle.
His toughest opponent is not a flying winger, but the Russian language. Although he understands almost everything, he is still shy when speaking. At CSKA and other clubs, it's a completely normal situation, but not in the national side, where interpreters in the dressing room would be frowned upon. Instead, he is helped by fellow Brazilian Paulino Granero, who works as a trainer for both CSKA and the Russian national team.
Fernandes gets on with the other players, but nothing more. That said, he is firm friends with Denis Cheryshev, a midfielder for Villarreal who has lived in Spain since childhood and is also more of a foreigner in the minds of the other players. At the World Cup, Fernandes and Cheryshev spend a great deal of time together, which clearly benefits both of them.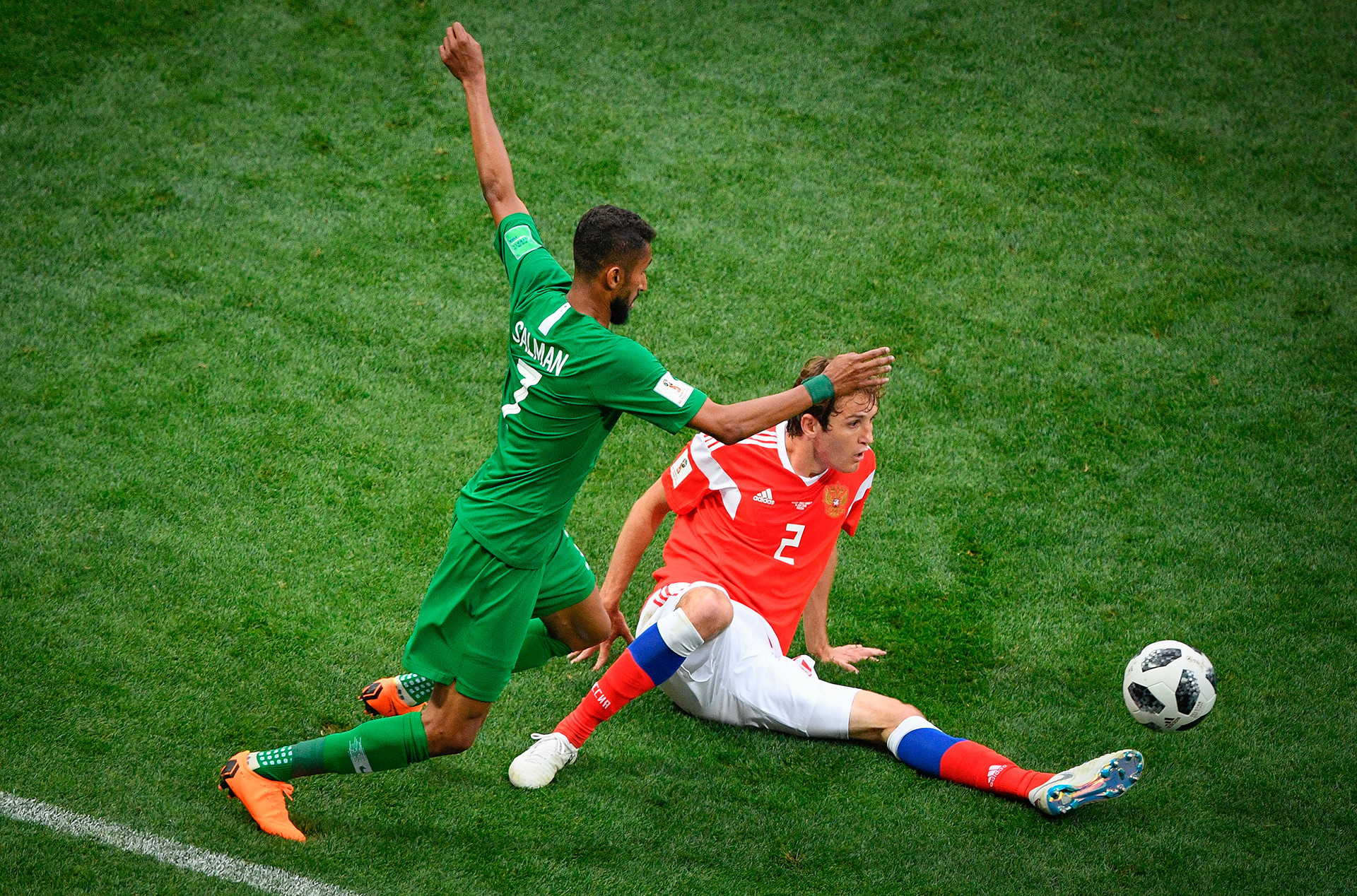 Alexander Vilf/Sputnik
"It was always my dream to play at the World Cup, and it came true wearing the shirt of Russia. The Russian Football Union opened a door to me that would probably have been closed in my native Brazil. I thank God for taking my career in this direction. I'm a happy guy," Mario recently told Izvestia.
More than just playing at this World Cup, Fernandes is increasing his bankability. His performances against soccer royalty from Uruguay and Spain mean that after the tournament CSKA will likely be fighting off potential buyers. In 2012, the Moscow club paid 15 million euros for his services—the most expensive transfer fee in the club's long history. So if Fernandes were to move, he would cost his weight in gold. Whether he would even want to leave his adopted homeland is another matter.
The defender's brother Jo confirms: "Russia changed his life. He says he's very happy here, and that moving to Russia was the best decision he ever made. The Russians have been very good to him and let him become one of them. He always says that he's found his place in the world."
Read more: 5 reasons why this World Cup will be remembered as the best
If using any of Russia Beyond's content, partly or in full, always provide an active hyperlink to the original material.