Welcome to the dark, dank world of Russian memes – now in English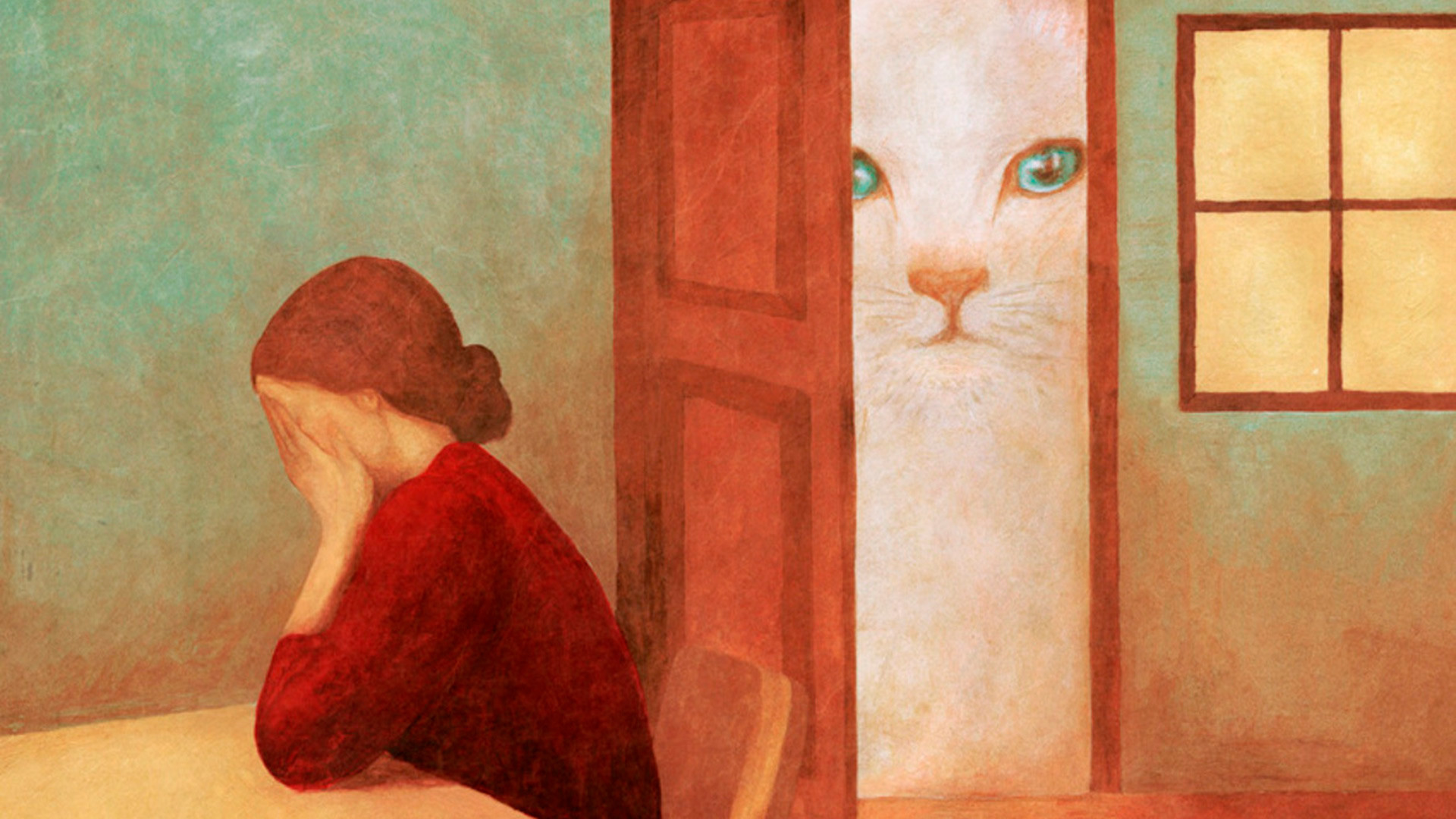 Cats, communism, depression – Russian memes are unsurprisingly pretty weird. Now they're crossing over to the English-language Internet, and no one quite knows how to handle them…
Russian memes are now the talk of the English-language Internet. Who could've called that one?
It all blew up about a month ago, when one Twitter user shared a picture of a massive cat haunting a depressed-looking lady in from her bedroom door, under the caption "im looking at russian memes and freaking out this is genuinely so good."
This hair-raising masterpiece inspired many (the image was retweeted almost 19,000 times); in particular, one prankster in Leeds, who took it upon himself to spread the glory of Russian dankness with the rest of the world.
According to the creator (who prefers to remain anonymous) of the English-language translation page Russian Memes United, the enterprise basically started out as a kind of dank language-learning method.
"My mother is Russian. I have relatives and friends living in Russia, so my knowledge about its culture is slightly above average. However, I didn't have much enthusiasm for learning the language, so this is a good reason to improve," he/she tells us. It's an unorthodox and modern method, to say the least.
Of the page's 10,000 or so followers, roughly half are Russian. We're told that Russian Memes United also has a knack for attracting Anglophones whose meme supply is lacking a certain spiciness.
"I discovered that Russian Internet culture is more vibrant when it comes to memes, and I was surprised by the number of suicidal-depressive memes. They won me over because of the irony. I find them very funny, maybe because I'm half Russian."
You be the judge:
However, the page's owner insists that it's the re-styled medieval paintings that have gathered the most attention:
And of course, there's nothing more sacrilegiously giggle-worthy than a cute pet that's been memefied:
Whoever it may be running the show over at Russian Memes United, we salute you and your quality memes – please never stop.
If using any of Russia Beyond's content, partly or in full, always provide an active hyperlink to the original material.