Ever since the breakup of the Soviet Union, two political entities have been at odds over how to slice up the pie that is the former Eastern bloc - a loose conglomeration of 29 countries (depending on who's counting) that once fell under Soviet ideology. On one side was Russia - the inheritor state. On the other - the later-formed European Union, a new superstate and U.S. ally intent on tightening its grip on the political and military space around Russia – usually with democratic reforms as a pretext, and with a view to preventing a possible Soviet resurgence.
However, nothing happened: Latvia, Lithuania, Estonia and others remain intact; the Soviet Union is still dead; and NATO is still encircling Russian territory with bases. Business is good.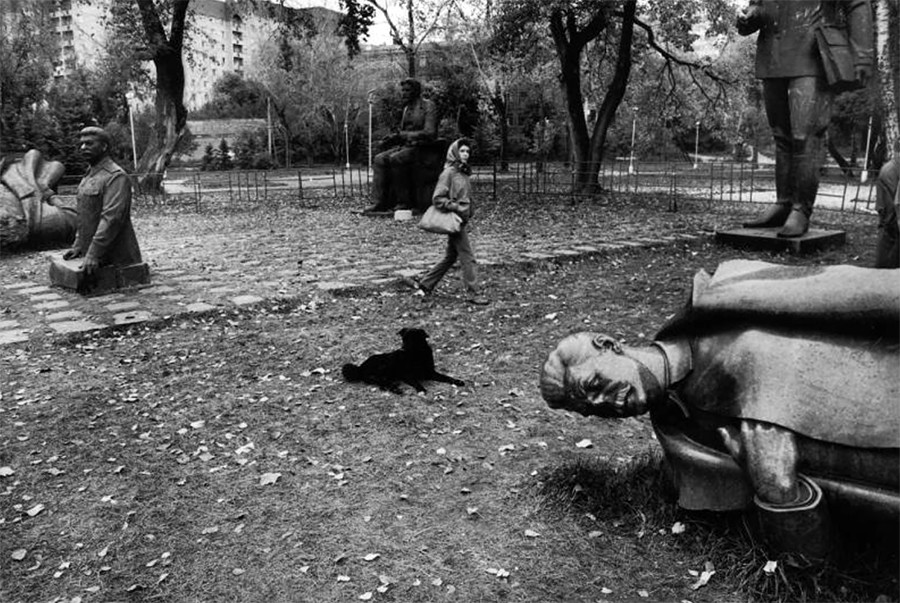 Not just figuratively. The post-Soviet (postmodern) art trend is booming. The mystique of a resurgent USSR has proven very lucrative - at times reinforcing it, at others, feeding on it. It is essentially a collage of Soviet-inspired aesthetics and motifs dedicated to living in a country that had once suffered under socialist rule. There are no set thematic borders. What once used to be confined to tasteful brutalist ruin porn is now a huge worldwide trend, one that is full of young people 'dealing' with a past they've never even lived in.
That's not to say that countries of the former Eastern bloc don't have their own sense of identity. But some forces appear to be milking the feeling of being trapped forever in a Soviet past for all its worth. Enter the term 'New East.'
'New East'? Weren't we just discussing 'post-Soviet'?
Hip culture news portals, such as the The Calvert Journal, have popularized the term so they could study the interactions of the former Eastern bloc with its past, but do so in a more sensitive way: "We… began using the phrase 'New East' to provide a more neutral and forward-thinking way of describing the region we cover," The Journal writes. "The [reason], perhaps, is precisely because it's awkward, or provocative. 'New East' lacks the relativity of 'post-Soviet,' the implication that, even if we resent the fact, there are parallels and links to be drawn between states and peoples that are sometimes bitterly divided."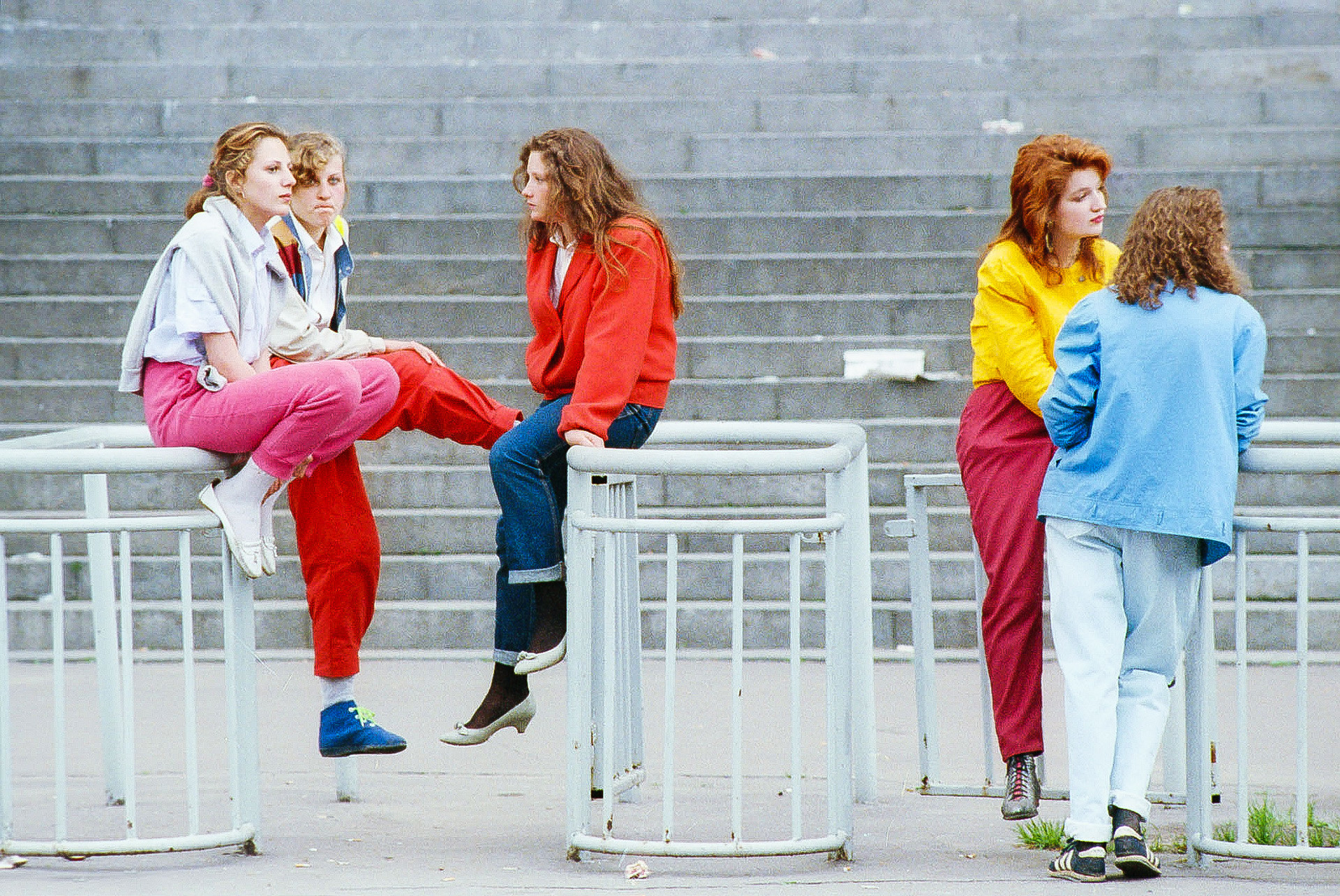 Getty Images
In practice, New East art appears to be an attempt to embody the feeling of listlessness that seems to exist in places with residual traces of socialism – in institutions, city planning, fashion sense, manners, derelict buildings and so on.
I have two potential issues with this. On the one hand, the above doesn't build on actual culture – just appropriates and repackages it. Second, the New East is an even more vague term. If, in the case of post-Soviet, there were "parallels and links" to be drawn between the countries, we now lose that "relativity."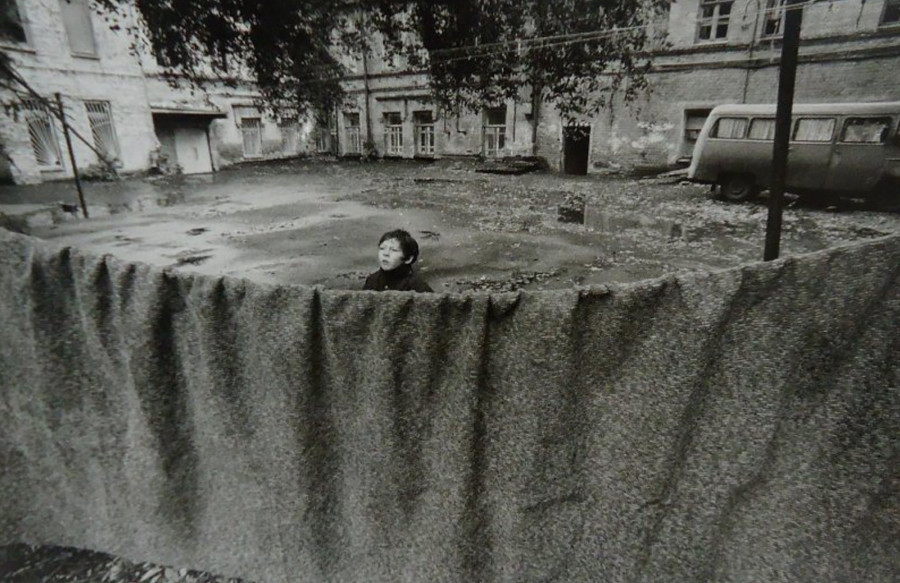 Evgeniy Ryabushko/MAMM/MDF
The apple of the New East did not fall far from the tree of the post-Soviet in one sense. Both embrace the never-ending liminality of its young heroes. The content of what you produce matters less than the emotion behind it: sweaters with hammer and sickle symbolism? Good. Photos of abandoned factories? Great. A musical piece in the style of London Garage, but inspired by the industrial grayness of the city of Norilsk? Even better!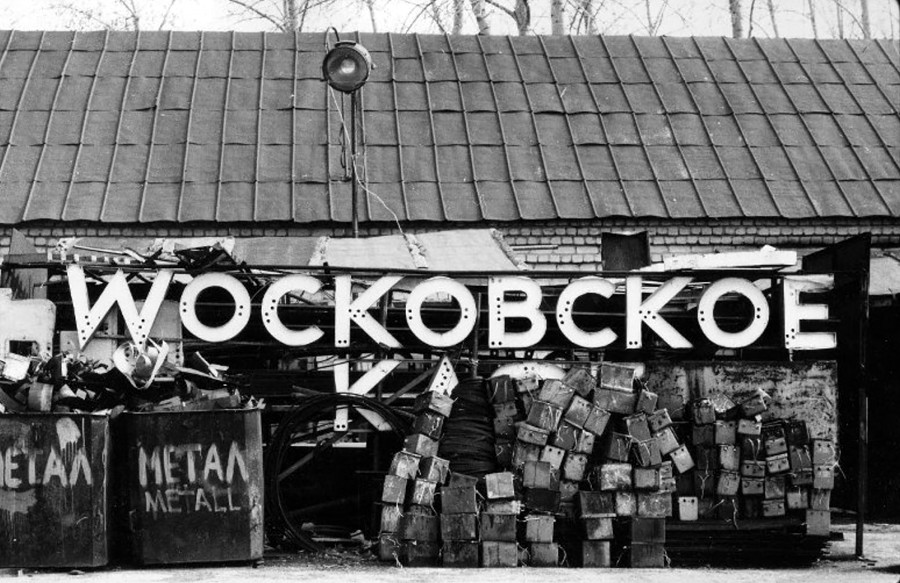 Mihail Ladeyshhikov/MAMM/МDF
There is a beautiful photography style that focuses on brutalist war monuments or abandoned industrial spaces, but it has to share the stage with 20-year-olds printing 'whimsical' Karl Marx t-shirts.
In one example, Russian electronic music producer InLensk (Gena Volgarev) has a track about his native village, Lensk. The piece is meant to recreate his experiences "through the prism of urbanism, through a constant stream of sounds, glitch and drums… as if I am recalling the echoes of my memory in a city enveloped within a rapid torrent of information," according to an interview with the Journal
The music is quite well-produced, but is the 'New East' a necessary descriptor? This is pure break-core/electronica. The man could have easily been from London.
Elsewhere in Moscow, a girl-fronted band literally translated as 'None of Your Business' does a show at the annual Afisha Picnic. The band is visually very whimsical, very Yeltsin-era in their photo shoots: tinted jeeps, leather, a leopard-print fur coat, factory smoke in the back and various Gorbachev-era embellishments. A Roland SH-101 analogue synthesizer completes the appearance, indicating that you're listening to an '80s synth band.'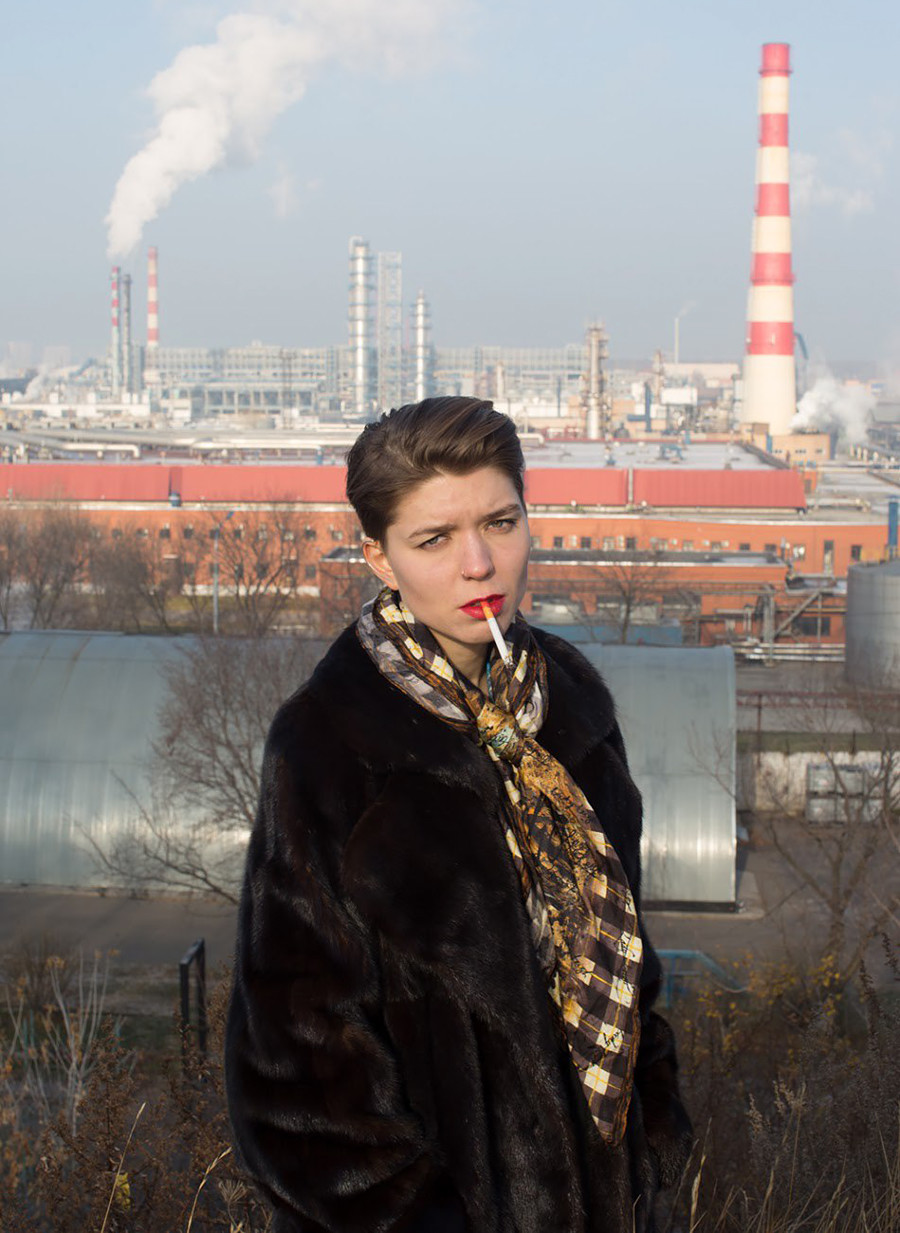 There are also photographers of all shapes and sizes: 20-year-olds who capture faded, over-exposed shots of abandoned Soviet-era swimming pools and similar stuff stripped of context. All of this is an homage to brutalist architecture photography, which, indeed, has something educational to offer, when properly annotated.

Druzhba Multipurpose Arena, an indoor arena in Moscow, part of the Luzhniki Sports Complex
Getty Images
Conclusions
If the post-Soviet fetish were described for what it was, it would be dubbed 'cultural appropriation' by American liberals. It certainly fits the loose definition: borrowing, subverting or inverting cultural elements for the sake of drawing your own narrative.
According to The Calvert Journal, the new and improved 'New East' is important for "focusing in on shared details while keeping the broader global picture in mind." In other words – it's important for countries like Latvia, Estonia, Poland - as well as Russia - to be taken on their own merit, as non-Soviets. But we must also allow them to warp the past for art's sake.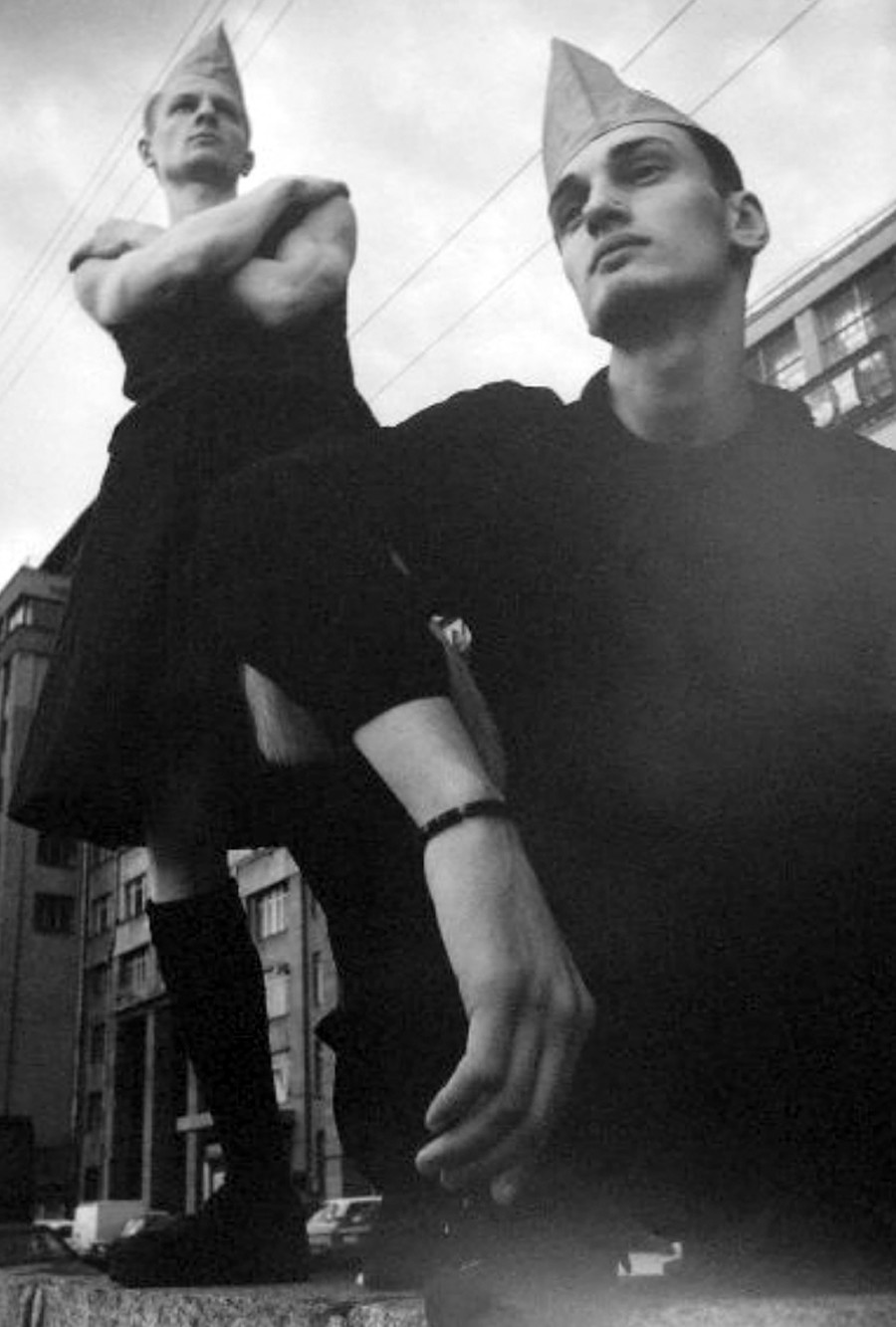 Gleb Kosorukov, Andrey Molodkin /MAMM/MDF
The Journal claims they would all like to move on with the business of reformulating their identity without the 'Soviet Union' breathing down their neck, but I'll wager that nobody is in a hurry to do so. The times we live in are generally marked by a departure from systems of meanings, whatever they may be.
And I'm not convinced that modern people have enough of a spine to reformulate their respective outlooks. The world is too preoccupied with identity politics. Who would look at your black-and-white photos if you suddenly stopped framing them as an attempt to deal with a Soviet past? And that's to say nothing of the world of European high fashion, with its tattooed Russian mafia chic. Looks like we're in it for the long haul.
If using any of Russia Beyond's content, partly or in full, always provide an active hyperlink to the original material.