Ice cream company whips up scandal with nude adverts (PHOTOS)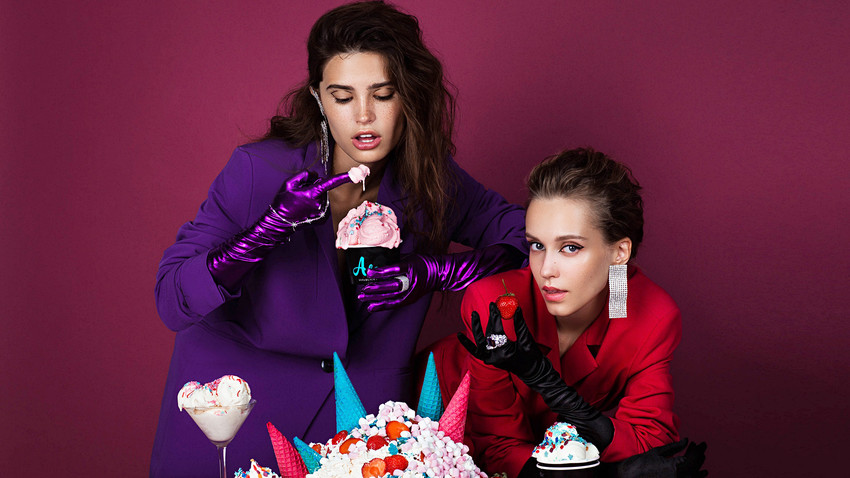 Tasteless? You'll have to try the ice cream to find out.
A Russian ice cream company has caused controversy by creating a series of provocative adverts showing nude models covered in ice cream. Alcreme already has a reputation for its alcohol-infused flavors and racey promotion campaigns, so the image of a girl spreading her legs with nothing but a bucket of ice cream maintaining her dignity may come as no surprise.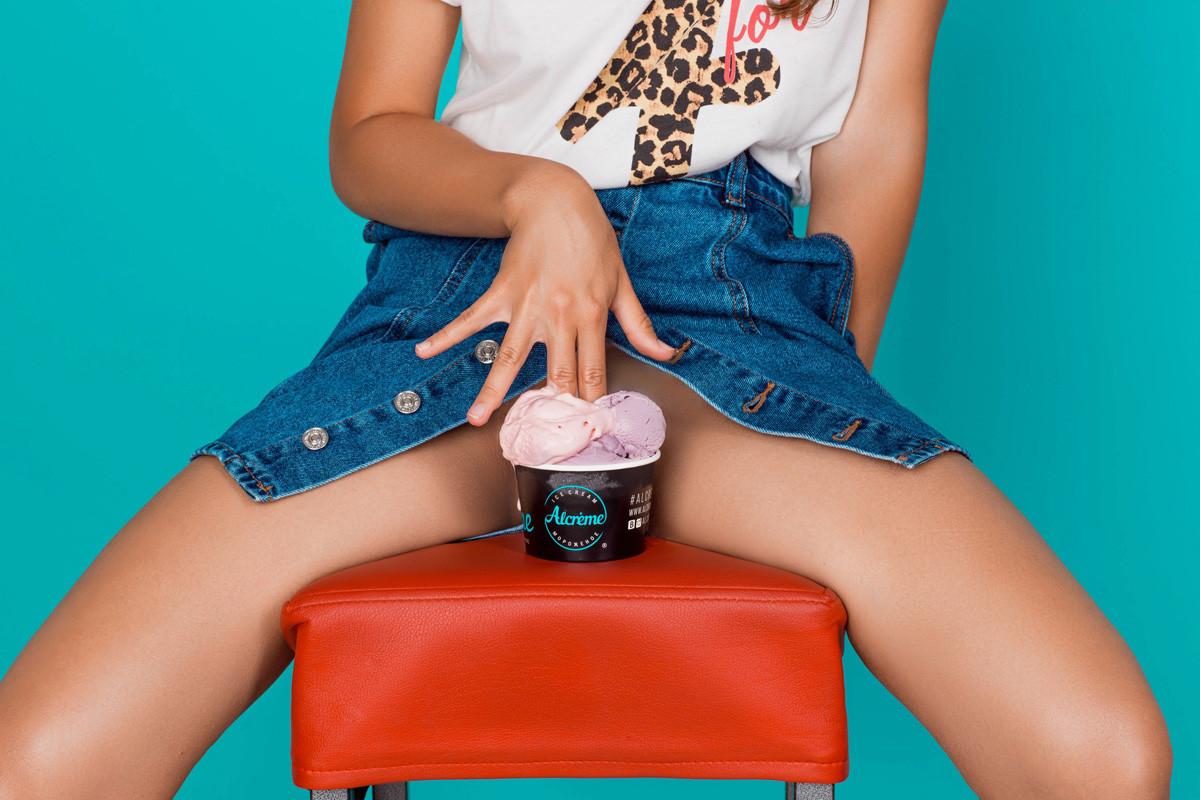 Another shot shows a girl covering her nipples with ice cream cones, directly applying melting ice cream to her breasts.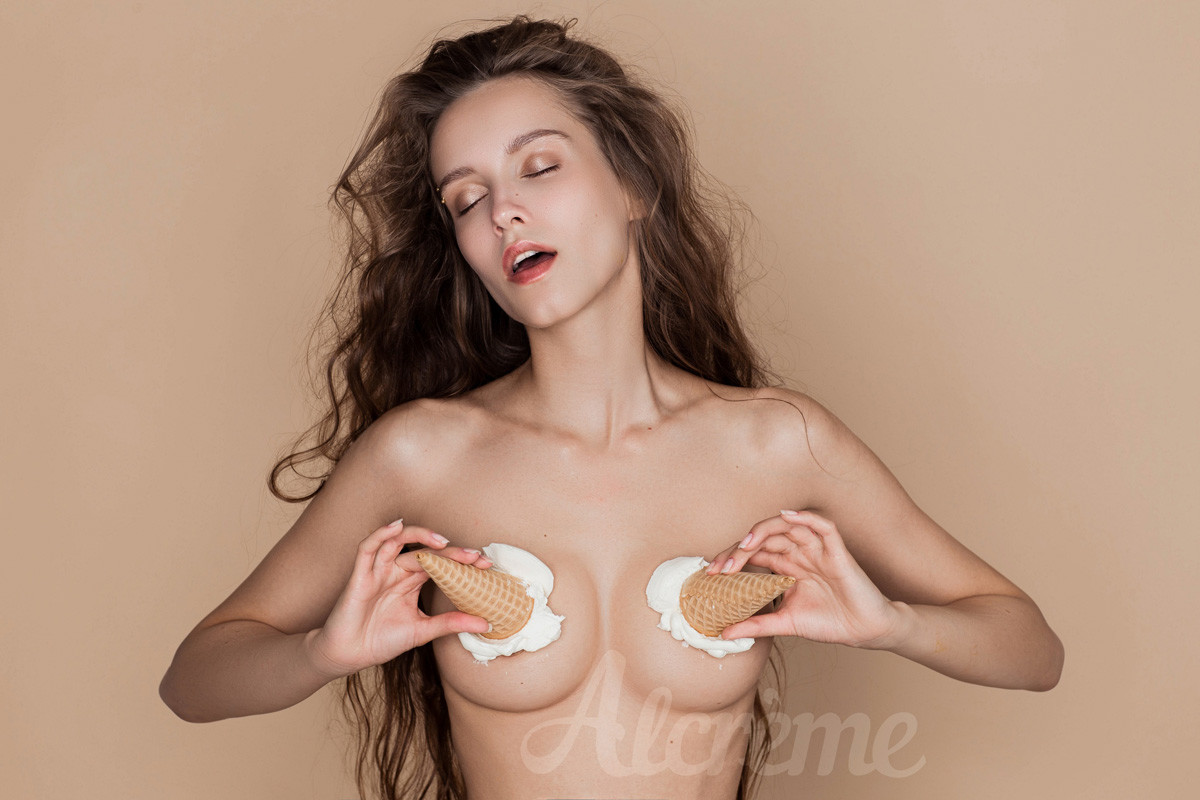 Alcreme
Ice cream has also been smothered over other body parts...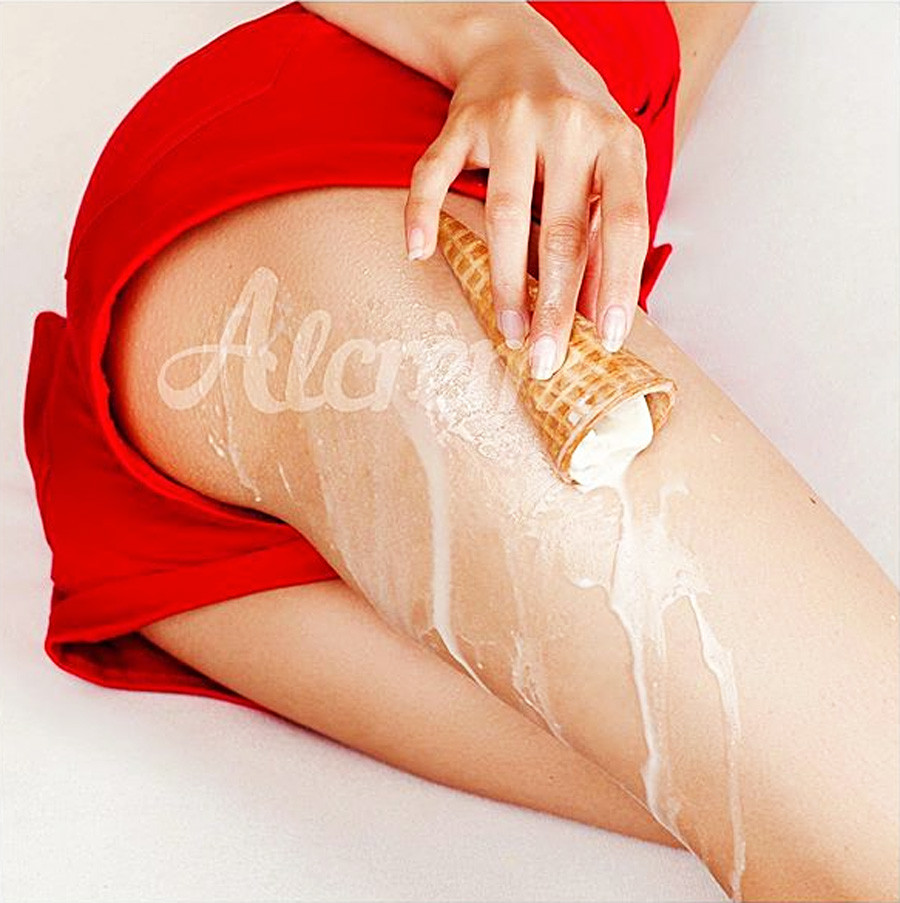 Alcreme
Many internet users find the adverts offensive. "Tasteless, mediocre, banal, and lowly," wrote one Instagram user under one of the posts showing the nude models covered in ice cream. Other users wrote that they hoped Alcreme will go bankrupt soon.
"In 2018 you are selling goods exploiting repulsive sexual objectification, wow. Could not you have found even more lazy and untalented PR managers?" posted one furious user.
However, others (mainly men) have defended the company by applauding the campaign. "The PR campaign has reached its goal. And I like the idea – overall, it's difficult to create anything in Russia and not to offend the refined feelings of feminists, believers, and others," wrote "branbelarus."
Some females have also taken the company's side. "Brave! It's stirred up so much noise. If I see your shop, I will buy (ice-cream)," wrote "ksu_squirrel_."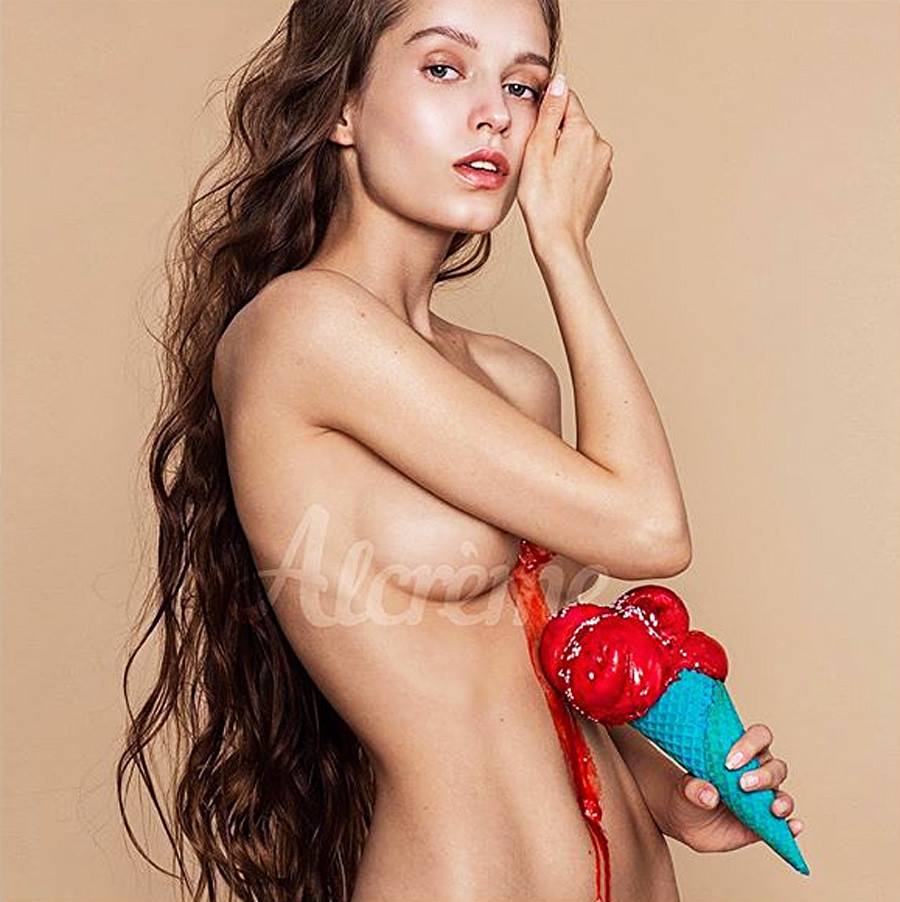 Alcreme
Alcreme is surprised at how quickly its adverts went viral: "Naturally, we did not expect all this buzz because we have never seen anything like it before. We take negative comments lightly and read negative comments with a smile," said Nikita Scherbakov, the company's director of marketing.
Scherbakov said there are more photos to come...
If using any of Russia Beyond's content, partly or in full, always provide an active hyperlink to the original material.