How Russians changed my life: Aurélia from France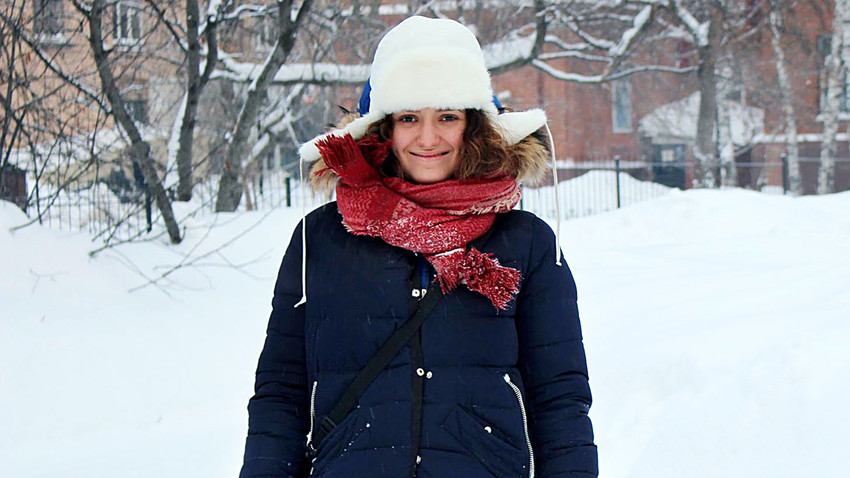 Imagine a country where you can travel from the Black Sea to the Pacific Ocean without crossing a single border. A country where you can travel 9,285 km while speaking the same language. A country that traverses both Europe and Asia. Such a country exists: Russia. This is my experience there.
Not love at first sight
This jumped out at me when I arrived in Moscow in September 2016. I came here for an exchange program at the Moscow Architectural Institute (MARKHI) for a whole year. I had never been to Russia before, and I didn't speak Russian at all.
I lived the whole year in a traditional Russian obshchezhitye, which is basically the kind of dormitory that you can probably find on the campus of universities everyone. But in this case you have to imagine an old room feels like it has changed little since the 1960s. I was emotionally touched by the idea that several generations of Russians and Soviets had shared this room, and now it had become mine!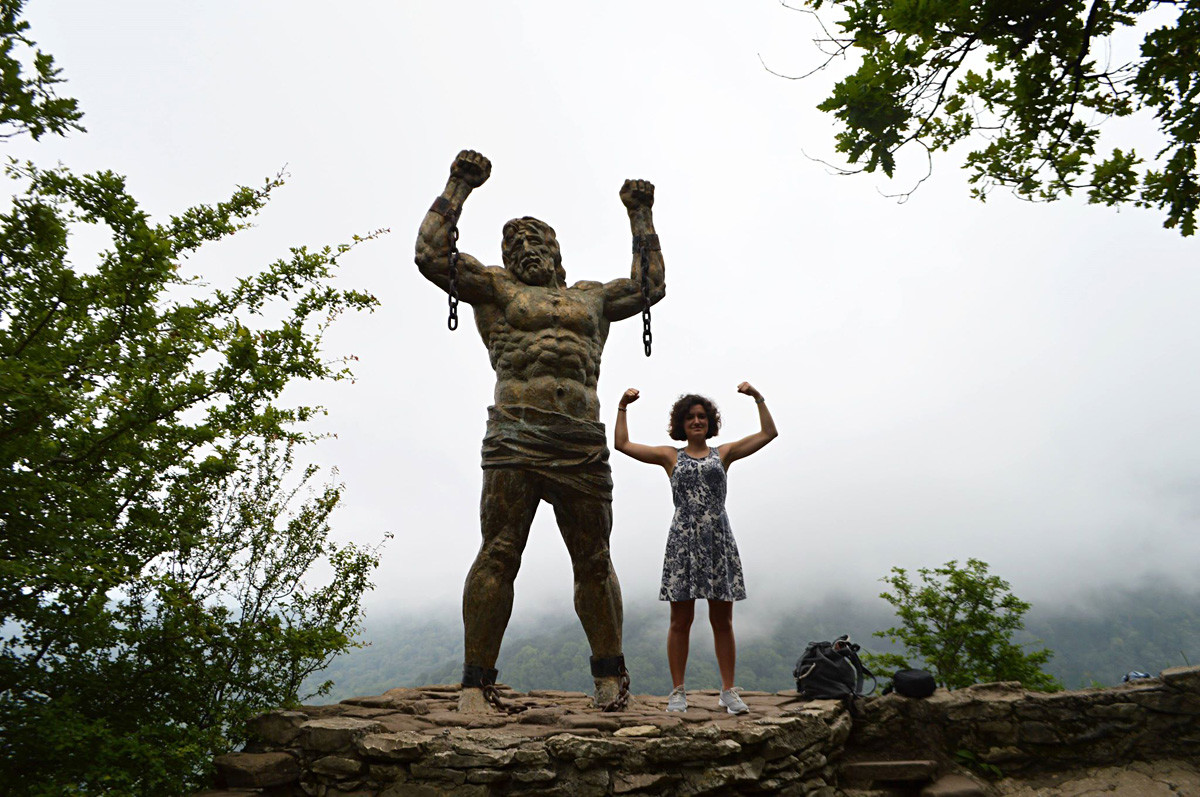 When I entered the room, I was surprised to discover Formica furniture. There was a kind of spring bed I had never seen before, with a mattress so thin that I could feel the springs tickling my back when I slept. The bathroom, which I shared with three Russian girls who lived in the same block, was very narrow, and, "wow surprise!" was filled with some other rather unexpected flat mates: cockroaches. Although I spent my first night crying and wondering why I had come here, I made the best of it and decided that this experience would be a chance for me to discover Russian culture from the inside.
Confessions of a traveler
During my year in Russia, I had the chance to travel a lot. I went to St. Petersburg several times and rode the Trans-Siberian railway for a month with a friend, traveling from Moscow to Vladivostok and visiting a number of places along the way.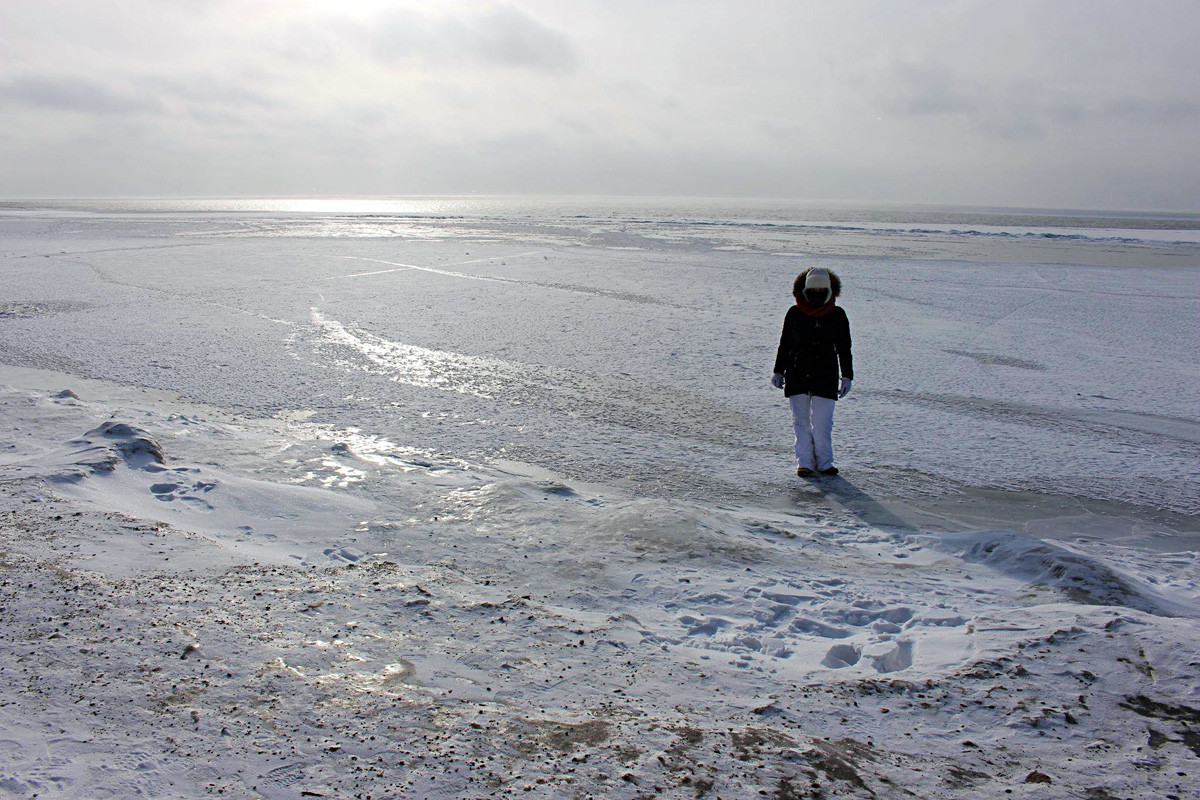 Personal archive
Traveling in Russia changed my life. You can't imagine how many different landscapes you can find even in the same region. I discovered some landscapes I had never expected to see in my life, especially around Lake Baikal.
My friend and I were there in winter — more precisely in January. All the Russians we mentioned this to told us we were crazy to go there in the winter, that even the people who live their dream of seeing the sun, and here we were doing the exact opposite! It's true that the cold is really hard to withstand—it got down to -39 C. while we were there — but the landscapes are unbelievable.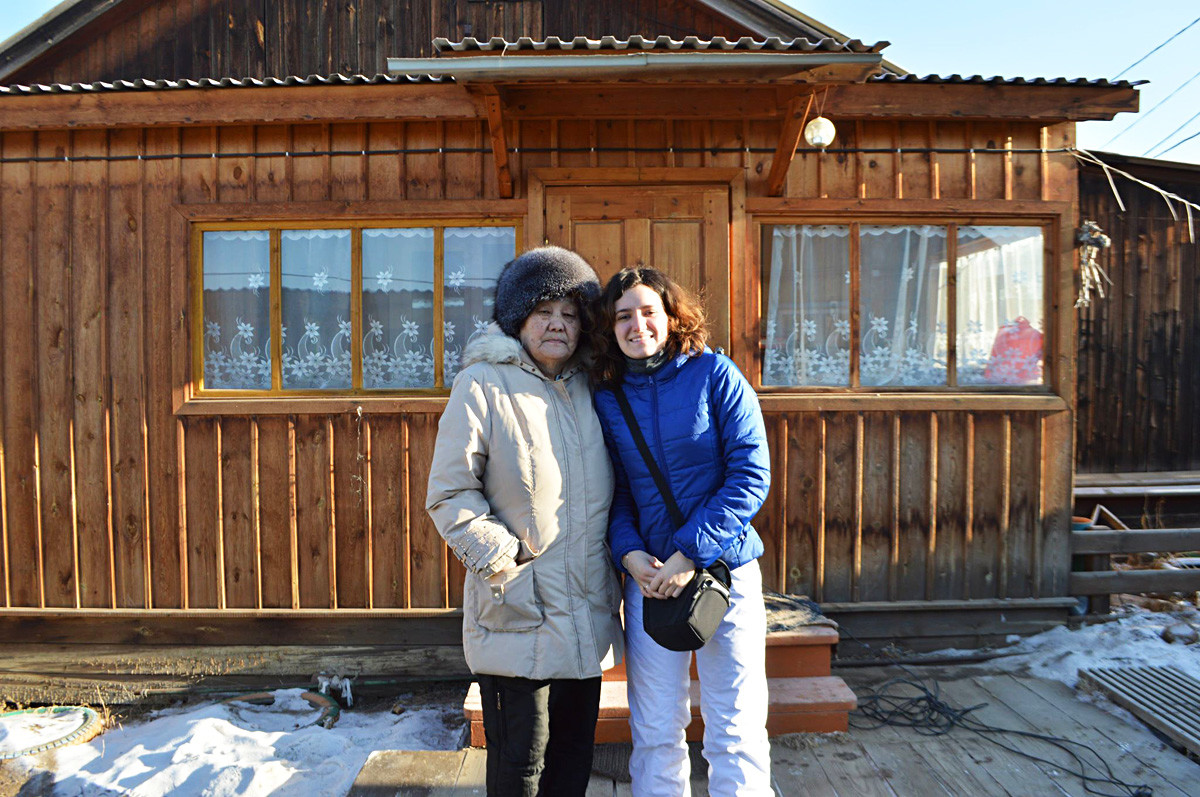 Personal archive
On Olkhon Island, we stayed with an old Buryat lady named Nina. She used to be a German language teacher, but now she's retired and rents out rooms in little houses that she put up in her garden. Nina became our babushka ("granny" in Russian) during our stay and passionately told us about her life on the island while feeding the wood stove, which was the only source of heat in the house. She told us that every week the water delivery boy brought water to people since there is a lack of running water on the island. She said she didn't feel the need to leave the island, even just for a vacation. She also told us that she practiced shamanic rituals even though she herself is both Orthodox Christian and a Buddhist! At first, we wondered if we had misunderstood, but in the end we realized that Siberia's cultural diversity makes everything possible, including things that sometimes seem contradictory.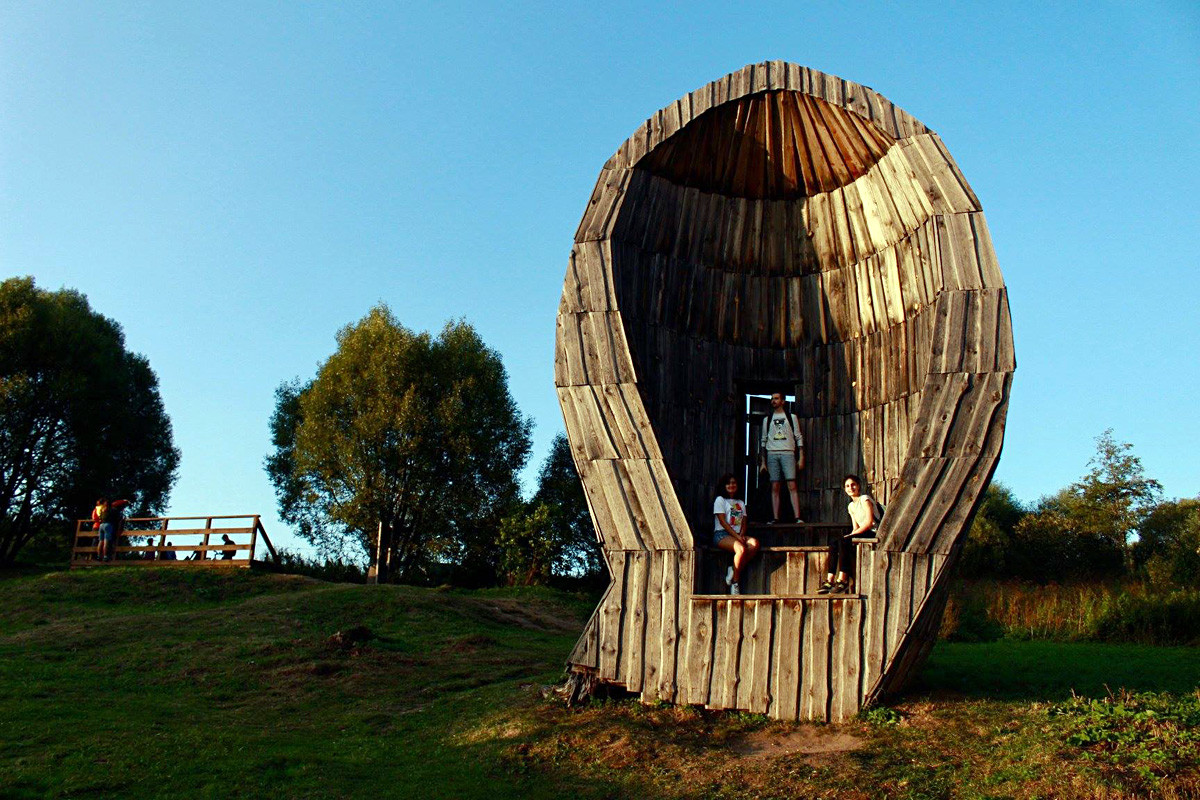 Personal archive
In the summer I also traveled with a friend to Sochi, where we used Couchsurfing and were hosted by a Russian family. The son, who was fourteen, gave us his room and stayed in his parents' room while were there. We didn't expect such generous hospitality. To thank them, we decided to cook some French meals, such as gratin and gâteau auchocolat (chocolate cake). The family was surprised and enthusiastic. The next day, they invited us on a walk in the mountains with their friends in order to gather some plants to make an herbal infusion. They prepared a delicious picnic for us that day. It was a great experience, and we did not think we'd find such generosity from Couchsurfing hosts. We understood that these Russians, who themselves don't travel for financial reasons, decided to use Couchsurfing to experience new cultures and did not hesitate to leave their comfort zone.
Culinary disorientation
Another thing that surprised me, and something I still can't get used to, is that Russians eat ice cream everywhere, at all times. At the park, in GUM, on Red Square, when it's -15° C. Eating ice cream in Russia is almost like a religion. Some people will even tell you that it's very healthy ("etootchenpolezno!" is what they say to me over and over again). I'll leave it up to you to decide for yourself!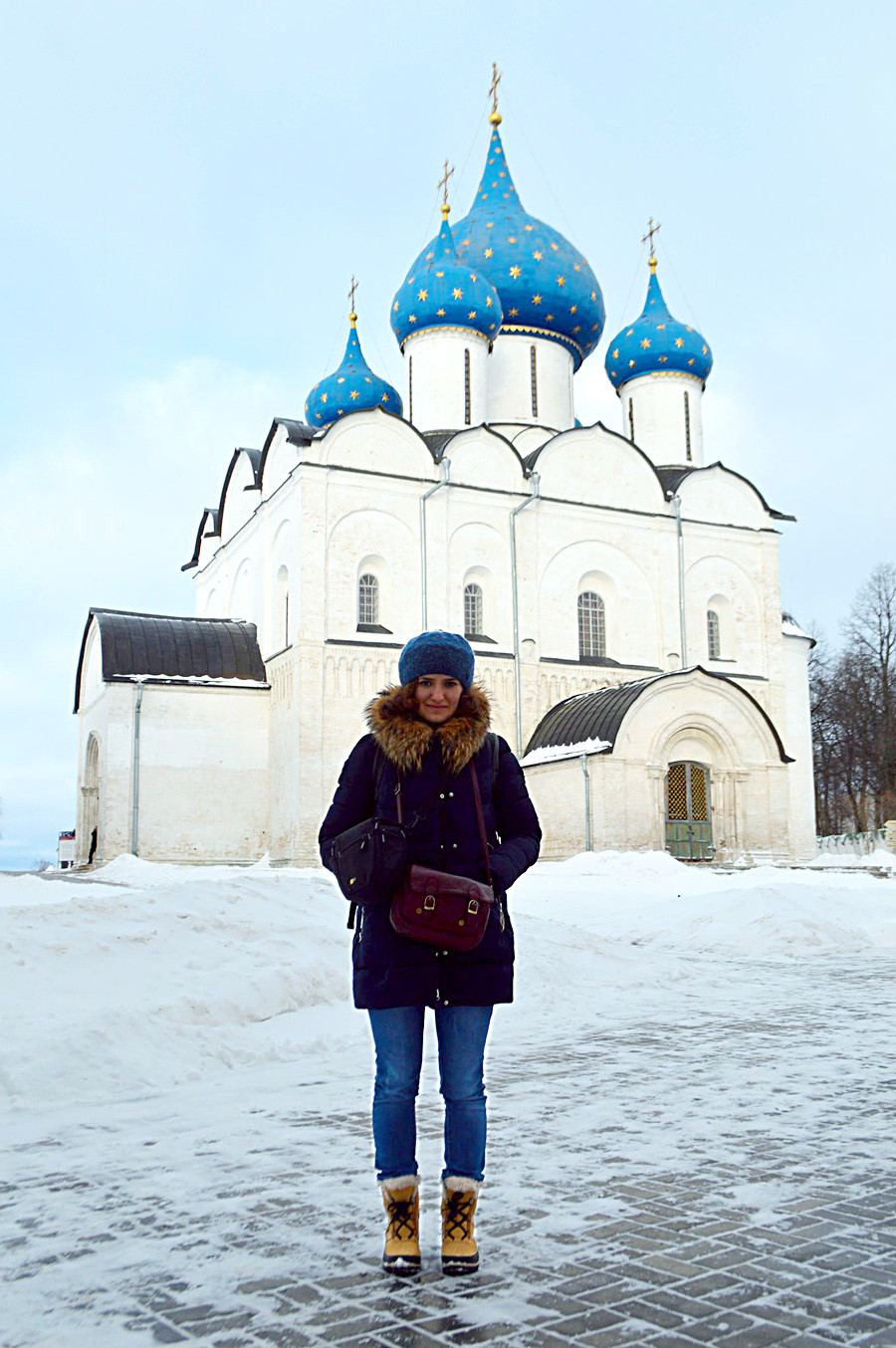 Personal archive
To be honest, as a French woman, I was very surprised that Russians don't have schedules for when they eat. They can just as easily have lunch at 11:00 a.m. as at 4:00 p.m., sometimes while having three breakfasts in the meantime. Actually, they just eat when they are hungry. This was really disturbing for me because in France we have regular food schedules that organize our days, but after few months — and an occasionally growling stomach — I almost got used to this in the end.
This experience was a journey into space and time for me. You need to remember that once you come here your image of Russia will never be the same again, and there is a fair chance that you'll become a kind of Russian by adoption. Forget everything you think you know about Russia and just come here with an open mind. After a while you might never be able to leave!
If using any of Russia Beyond's content, partly or in full, always provide an active hyperlink to the original material.