10 Russian-designed objects that rival their Western counterparts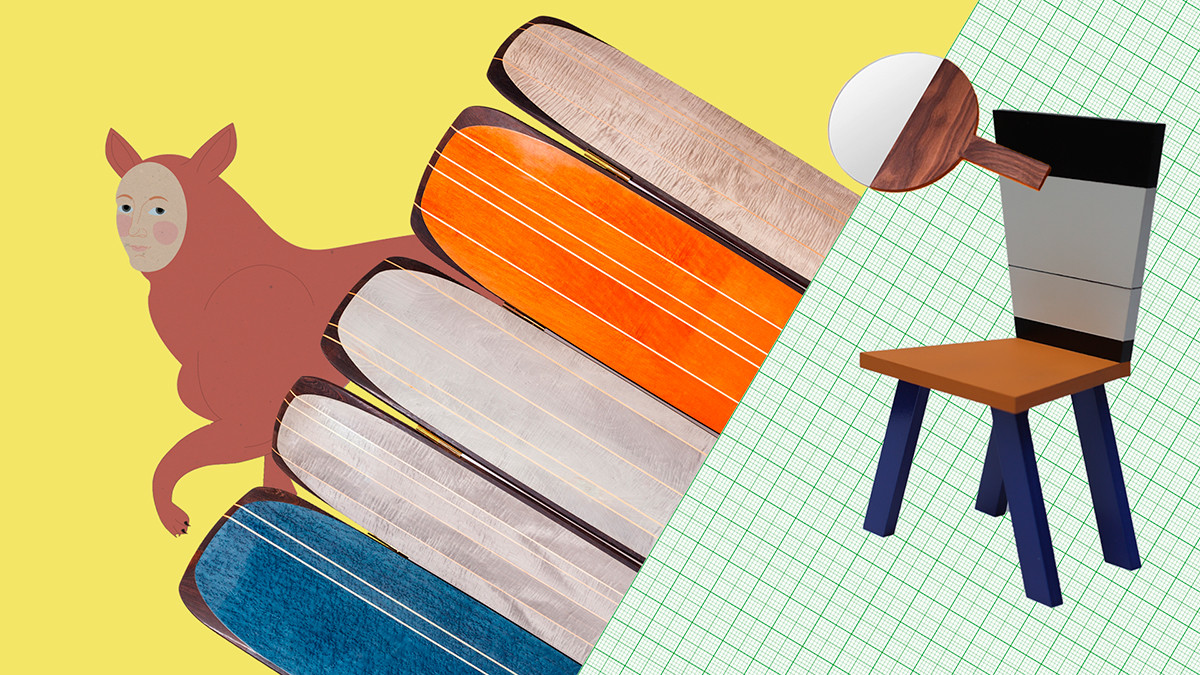 Young designers from Russia design original furniture and interior items, featuring philosophical overtones, aesthetic craftsmanship and, of course, national motifs.
1. EOACOUSTIC acoustic panels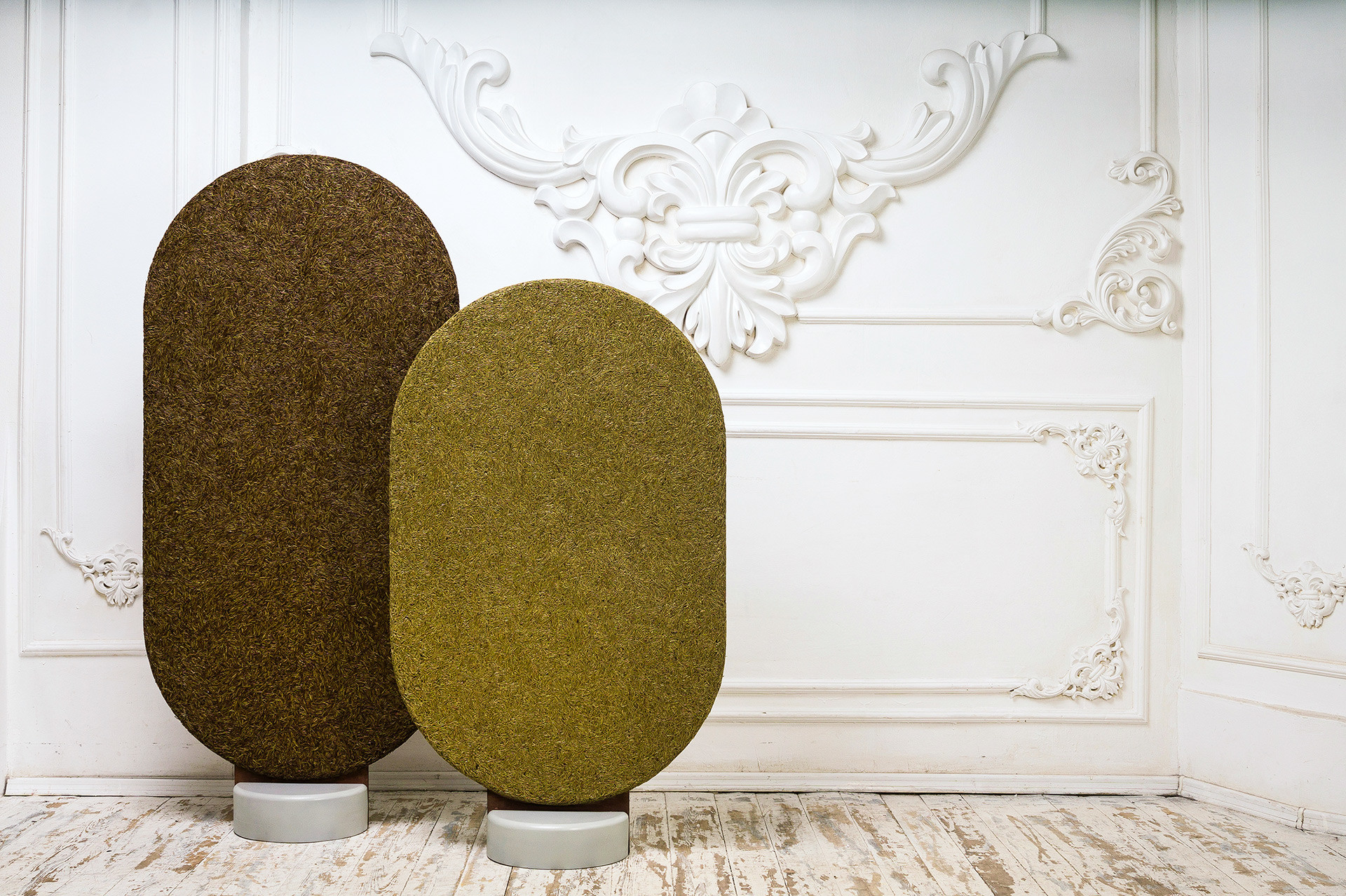 Based on a design by Tanya and Misha Repin, these panels are made from pine needles. As ecostyle designers, they wanted to create something akin to cork fabric. The panels can be used as wall decoration or acoustic screens. The needles are saturated with antipyrene, and the resulting material is very much in the spirit of the trendy "go green" concept. The panels not only absorb sound, but, thanks to the terpenoids contained in the needles, have a positive effect on people's well-being, creating the sensation of being in a pine forest.
2. Parametric bench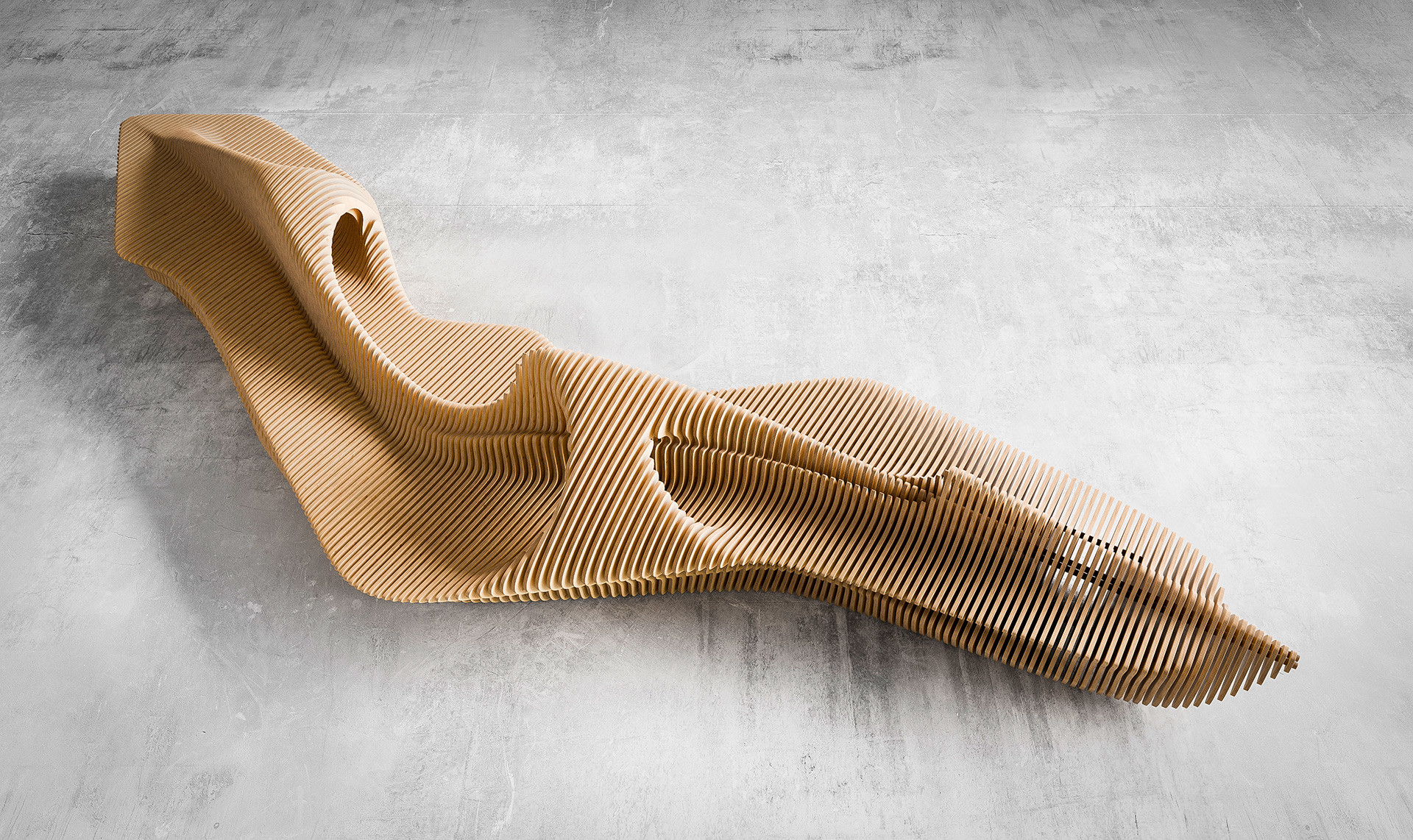 Press photo
Designer Oleg Soroko applies parametrism (computer modeling of organically shaped objects) to create unusual furniture. At the design stage, he uses 3D and special-purpose scripts. Next, the details are carved (using plywood), and lastly the item is manually assembled. The result is spectacular and out-of-the-ordinary. The headliner in Oleg's collection, released under the After-Form brand, is the Parametric bench. The collection also includes tables and racks. After-Form furniture is often used in urban design projects.
3. Chairs: homage to the avant-garde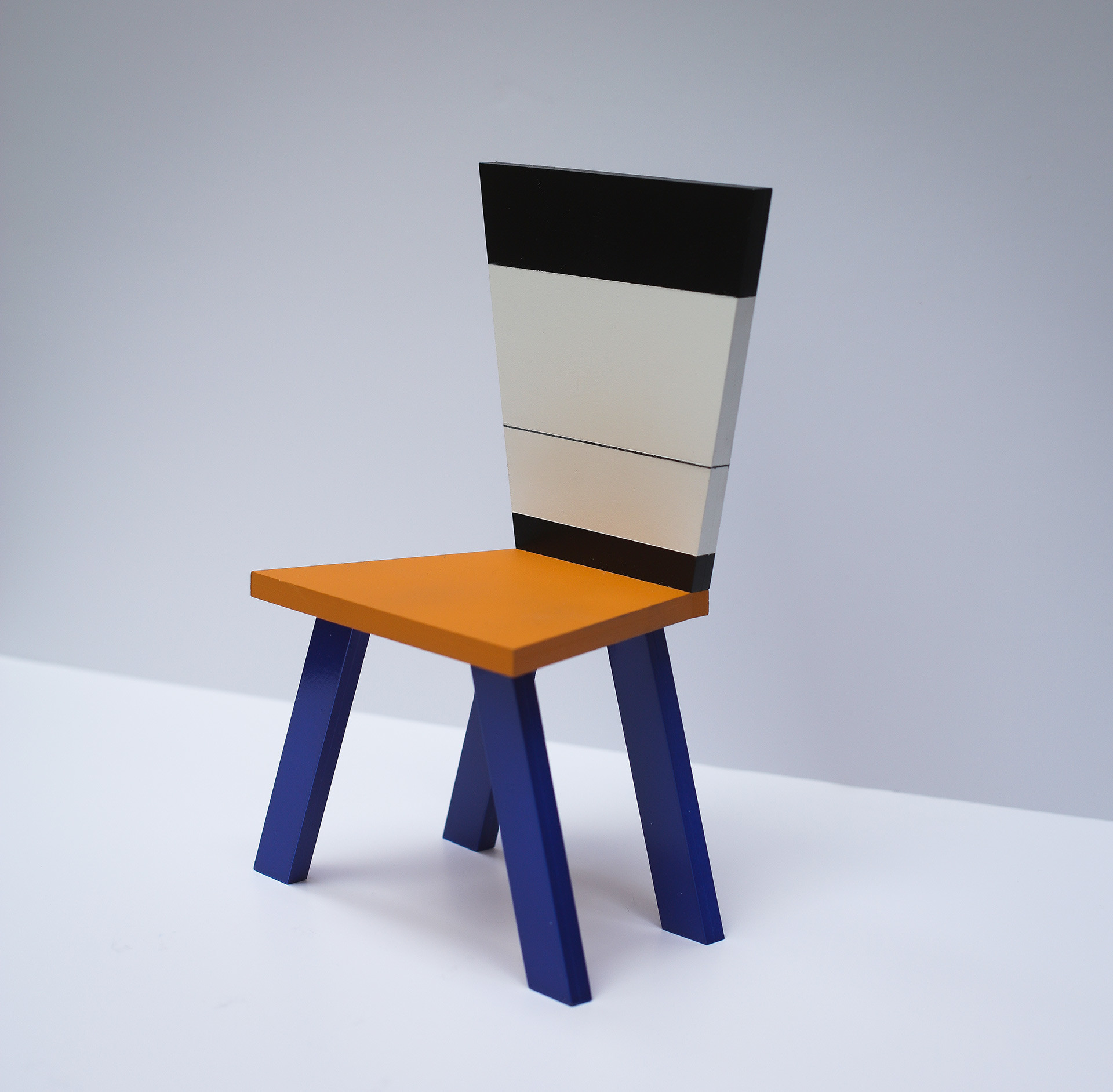 Press photo
Designer Anna Titova delves into the creative heritage of the Russian avant-garde and the Futurist opera Victory Over the Sun, for which the stage designer was the Suprematist artist Kazimir Malevich. He created a series of costumes that Anna's collection consciously evokes. It includes eight chairs, each designed according to one of the characters: Worker, Adversary, Ill-Wisher, Coward, New Man, Fat Man, Fightpicker, Many and One.
4. "Cathedral" vases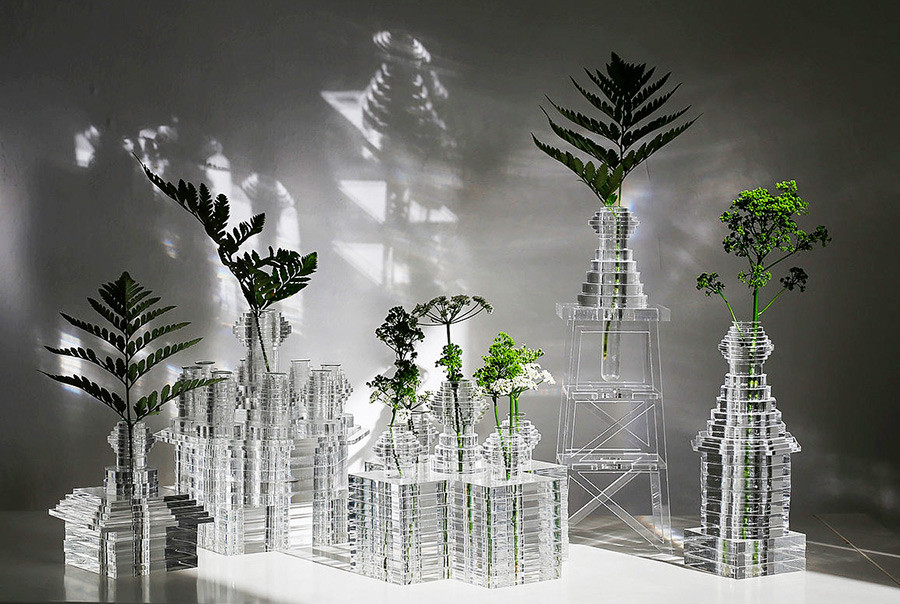 Press photo
St. Petersburg design duo Nasya Kopteva and Sasha Braulov (52 FACTORY Studio) create poetic objects that glorify the beauty of the Russian land. For example, the Cathedral collection of vases is devoted to the architecture of the churches of the Russian north and wooden structures. The vases are assembled from various components based on the pyramid principle. The details are carved from acrylic glass and are interchangeable. Models include a church, a bell tower, and a chapel—archetypical images of Russian religious architecture.
5. "Katerina" items for women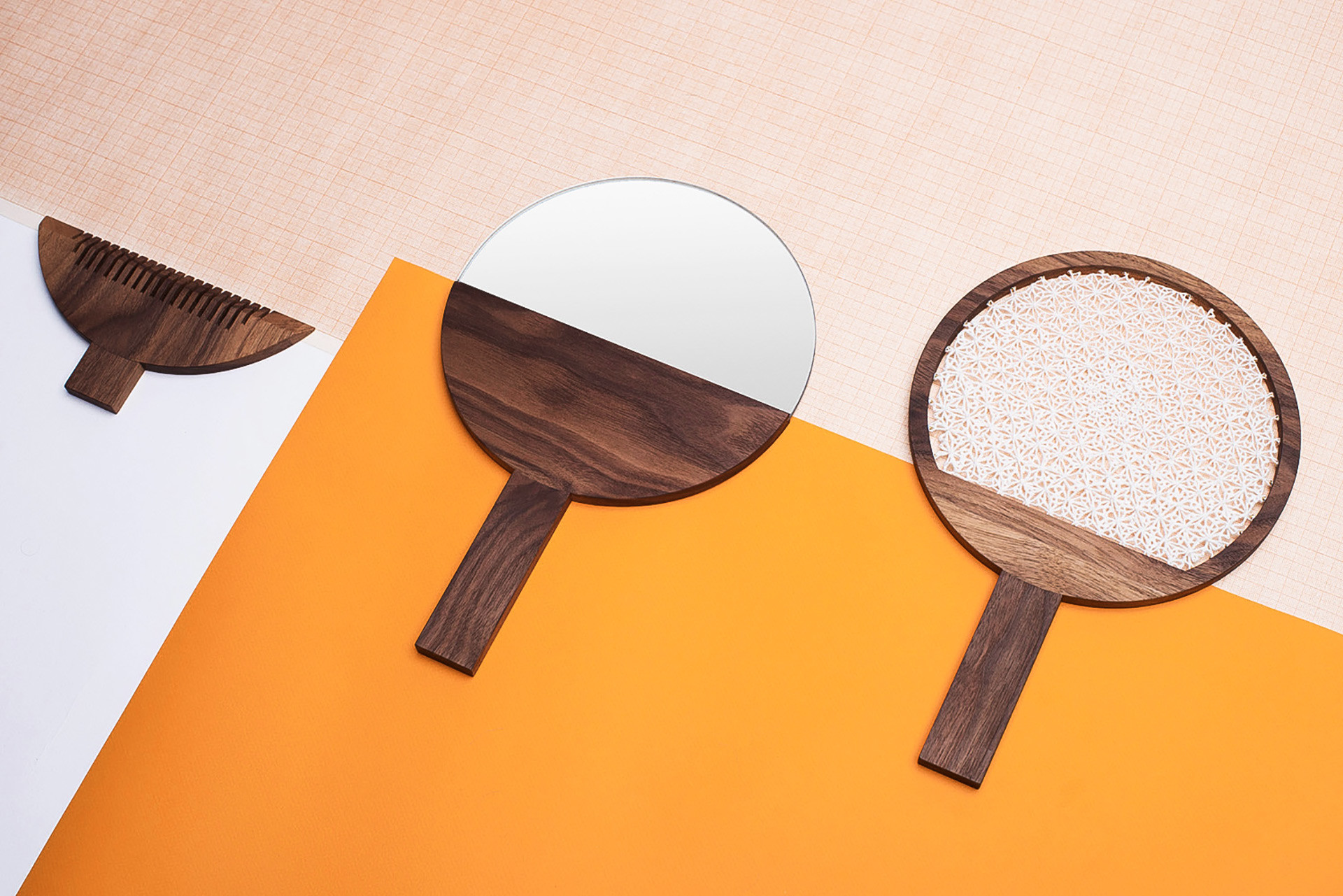 Press photo
Yaroslav Misonzhnikov's Katerina collection is dedicated to the designer's grandmother, who hails from the Vologda region. It was the traditions and unique crafts of this region (Vologda lace, in particular) that inspired Yaroslav. The Katerina collection includes women's household items: a mirror, fan, and comb. The mirror is adorned with lace tied on bobbins, a centuries-old technique in Vologda (the designer found a sample in a local museum devoted to this craft). The density of the binding varies, producing a subtle transition of color and relief, or gradient effect.
6. Lympho chair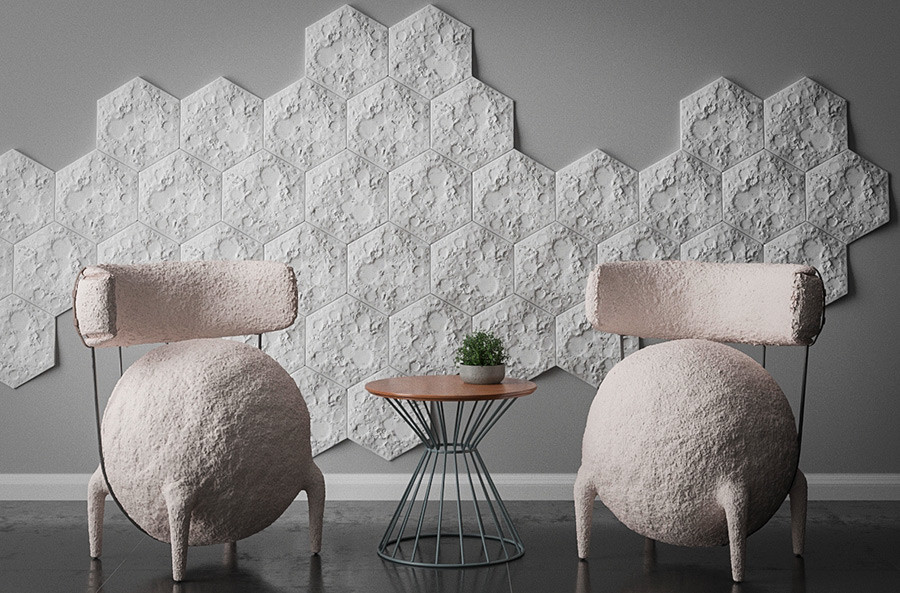 Press photo
Tomsk designer Taras Zheltyshev comes from a medical and design school background. So naturally his furniture designs are inspired by... the human body. Taras conceived the MicroWorld collection several years ago, but the first "single" was released only this year—the Lympho chair, which is shaped like a lymphocyte, the cell responsible for immunity. The upholstery is made of removable felt for easy cleaning if necessary. Taras says that the chair not only boasts a highly original design, but also has a therapeutic effect: the tactile upholstery and spherical shape induce associations with human warmth and mutual understanding.
7. Stitched Wood material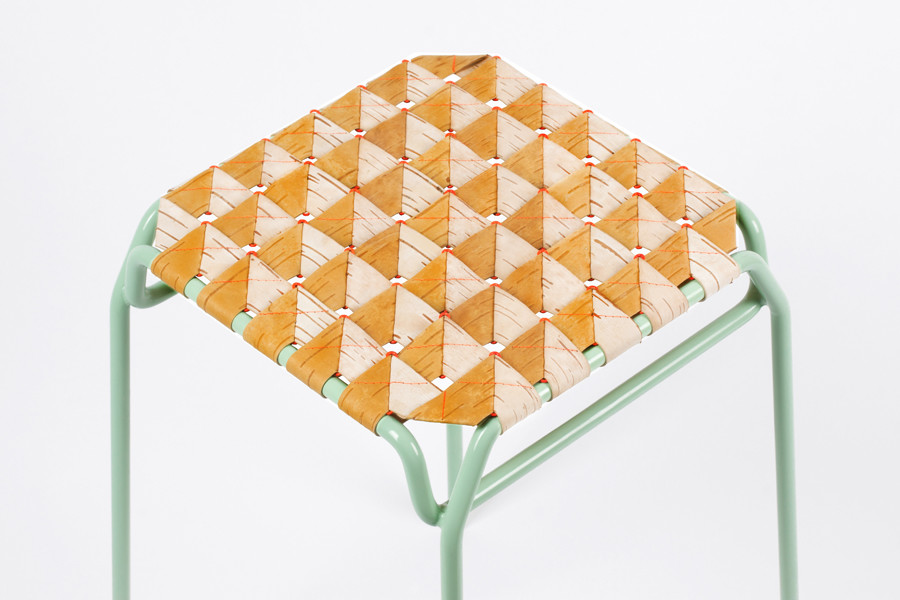 Press photo
Designer Anastasia Koshcheeva gained fame for releasing a collection of interior items made from birch bark. Another interesting development of hers is the material Stitched Wood: sheets of bendy wood are fastened together without glue and stitched like quilted blankets. The result is a single canvas (of any size), both flexible and durable. Anastasia suggests using it to create interior textiles, wall décor, and furniture design.
8. Wallpaper from Natalya Pivko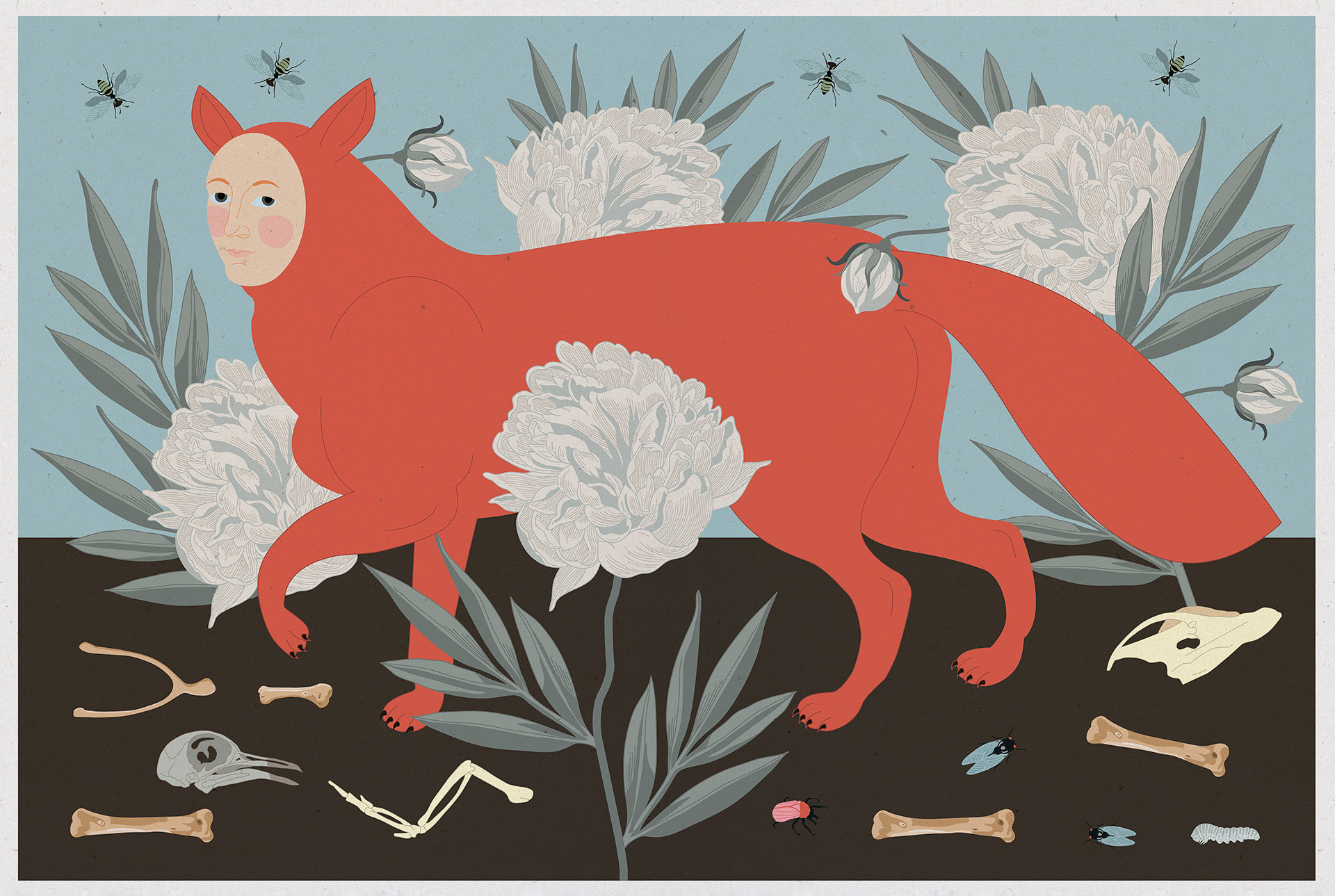 Press photo
St. Petersburg graphic artist Natalya Pivko creates handmade wallpaper with other-worldly prints. She draws them using a special program on her tablet before printing them on paper. Critics see in her work references to the Renaissance and the canvases of Bosch. Her first wallpaper design was for the Methamorphozez Pornbachcontemporary project, where she depicted a world of hunting trophies at Pornbach Castle in Bavaria. More recently, Natalya has begun making prints on cardboard and placing them inside ornate frames, also designed by her. To complete the effect, spectacular reliefs are molded from rubber.
9. Tapis Rouge carpets with Russian design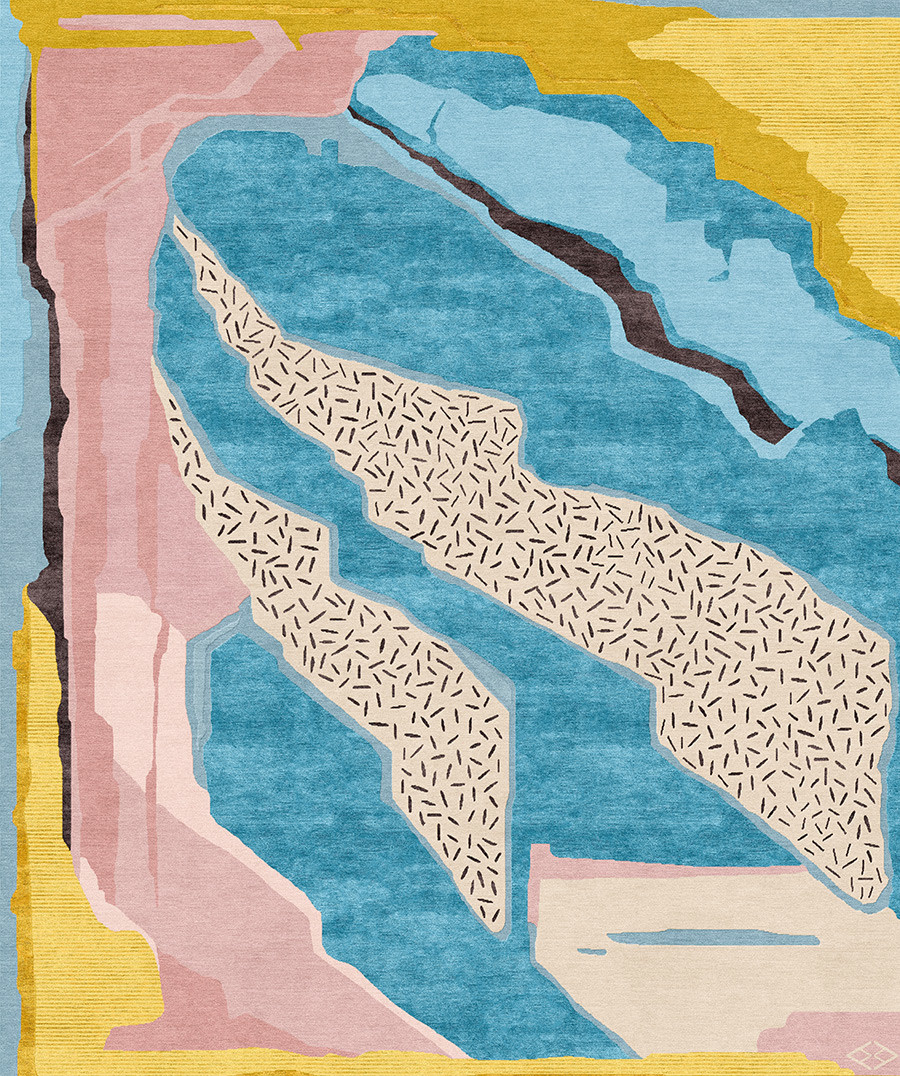 Press photo
Recently, Tapis Rouge, a brand that supports Russian designers, released a series of carpets designed by decorator Angelina Askeri. Inspired by the era of avant-garde and constructivism, Angelina came up with 12 drawings that can be associated with the work of Malevich and Alexandra Exter. The color scheme consists of voguish pastel shades. All models are hand-stitched in Nepal.
10. Smooth screen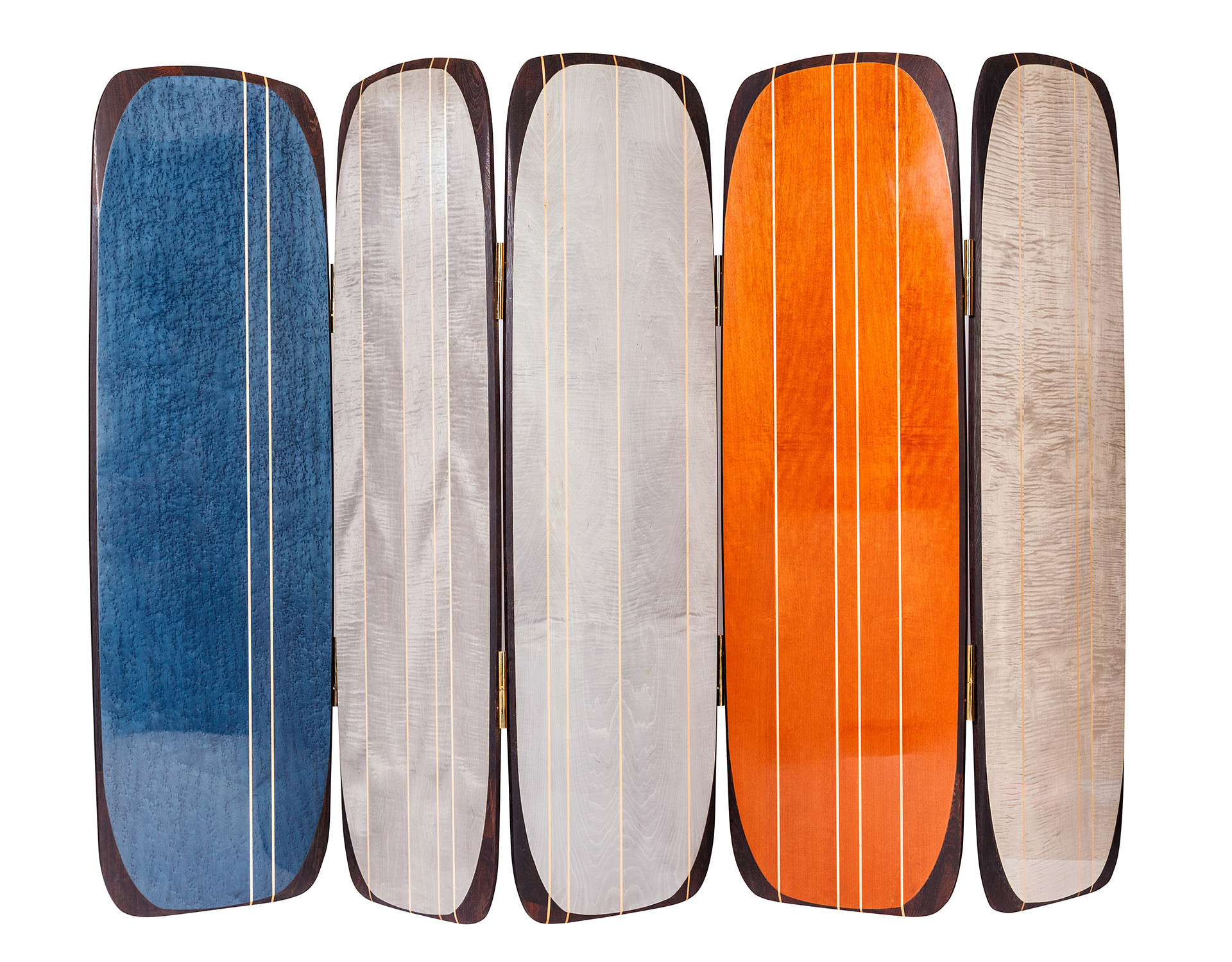 Press photo
The FORS FURNITURE project is just a year old, but has already managed to carve a niche for itself in Russian design. The project is centered on the concept of maestria, a type of handicraft similar to French artisanat, an institution that cherishes the tradition of working with rare and valuable materials. The brains behind the project belong to Valery Triputa, Sonya Fesenko, and Ivan Basov. Last year, they released the Smooth screen, designed by Ivan. It consists of several multicolored sections, all made in the form of surfboards. The material was a mass of wenge and maple with inserts of contrasting veneer sheets. The Smooth collection is growing, and already contains tables, racks, and shelves.
If using any of Russia Beyond's content, partly or in full, always provide an active hyperlink to the original material.