Contemporary Russian architecture inspired by chums, yarangas and yurts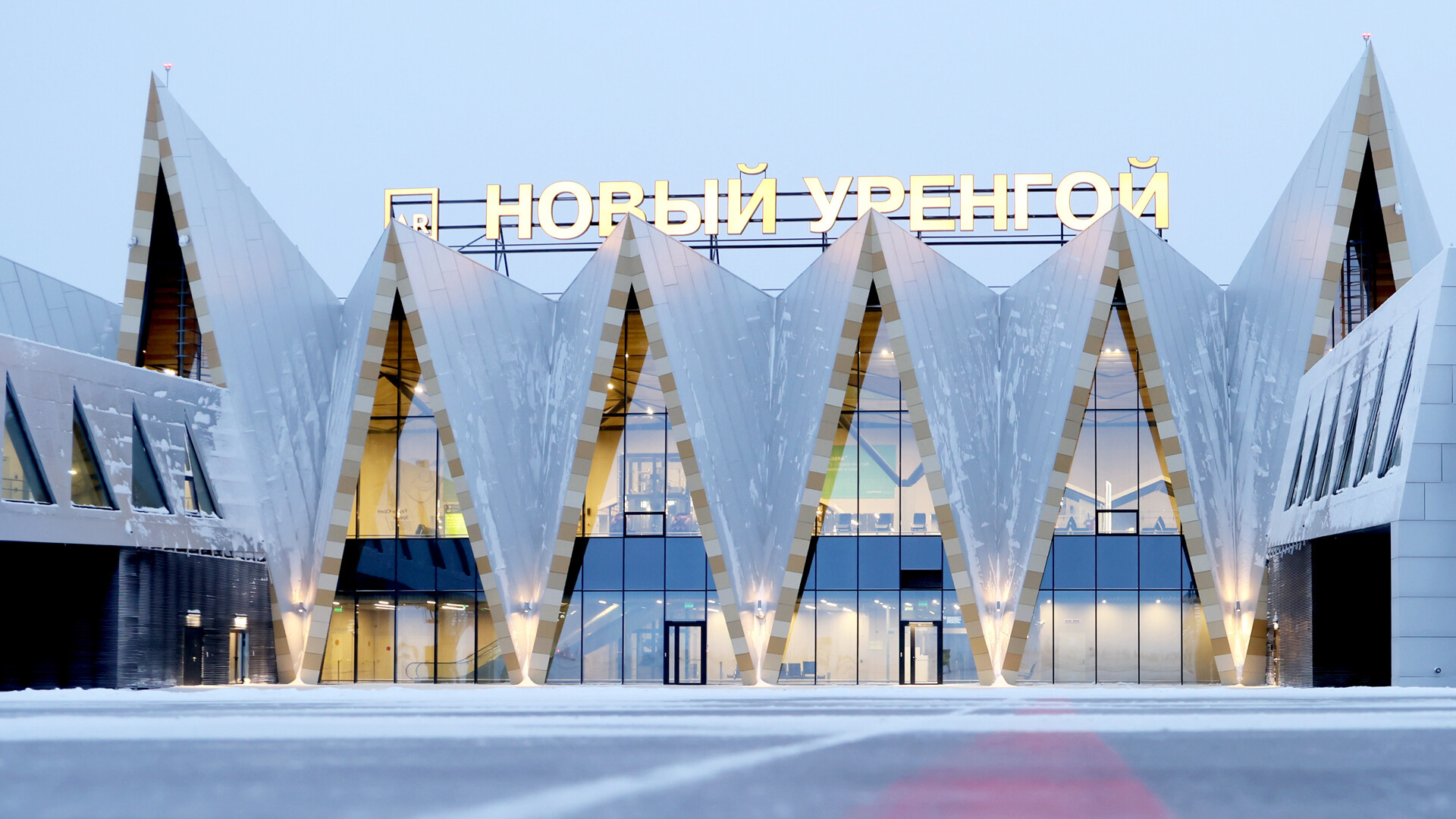 There are many architectural projects in Russia inspired by the traditional dwellings of the indigenous peoples of Siberia and the Far North. Where can you see them?
1. Novy Urengoy airport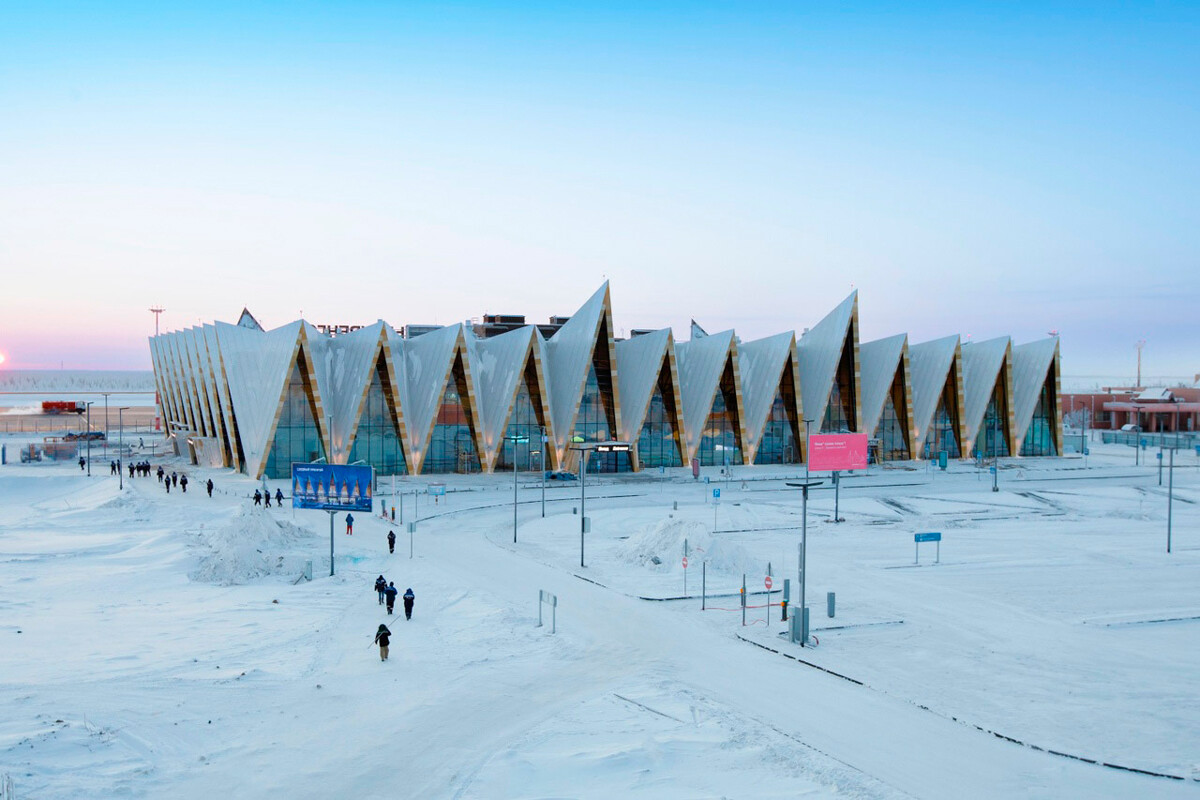 Novy Urengoy is one of Russia's largest gas production centers and a transport hub on the Yamal Peninsula. The terminal is built in the shape of a chum, the traditional tent-like nomadic dwelling. The airport building is specially designed to cope with the climate of the Far North: It has three heated passenger boarding bridges, a heated tunnel for buses and a modern lighting system. Its construction took two years. The airport is now the largest in the region.
2. 'Gostiny Dvor' shopping center, Khanty-Mansiysk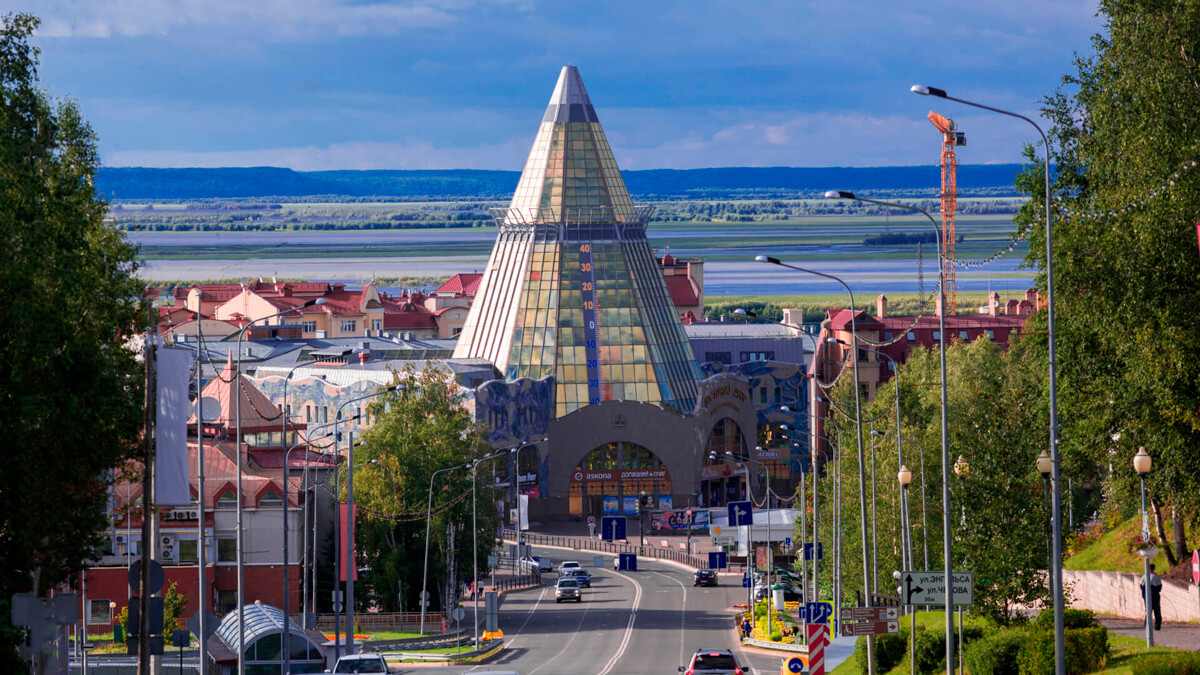 The city of Khanty-Mansiysk in Siberia, with a population of just over 100,000 people, has a fair number of interesting buildings with a local ethnic flavor. One of the most notable is 'Gostiny Dvor' in the city center, built back in 2006.
The author of the project was famous Moscow architect Vladimir Kubasov, who also designed pavilions for the VDNKh exhibition park, as well as the new premises of the Gorky Moscow Art Theater.
The central part of the building is stylized as a chum with a mirror panel facade. The facade of the lower level is decorated with mosaics depicting people, reindeer and birds making their way through a snowstorm.
3. 'Yugorskaya Dolina' tourist complex, Khanty-Mansiysk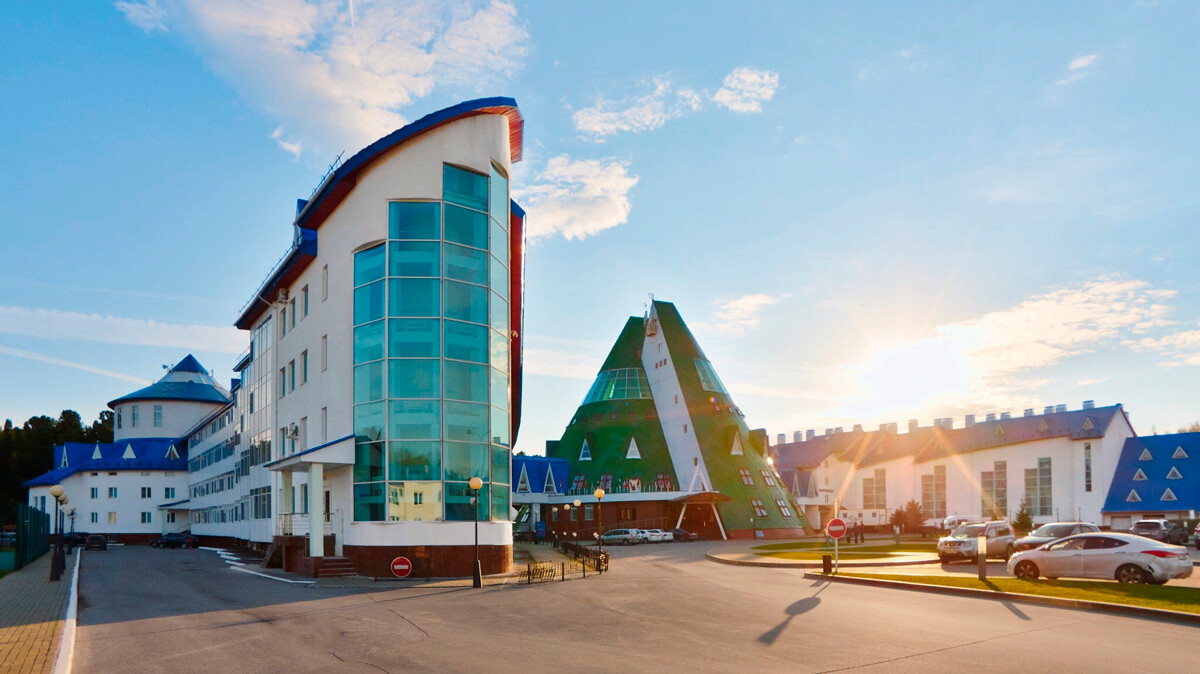 This is another interesting building in the city. 'Yugorskaya Dolina' is a hotel, wellness center and sports complex. Its shape is also reminiscent of a chum. What is more, it uses the traditional colors of the Khanty and Mansi peoples: white, blue and green. Surrounded by taiga and in close proximity to nature, it is popular with locals. It is currently closed for renovation until the end of 2023.
4. 'To the Pioneers of Yugra Land' monument, Khanty-Mansiysk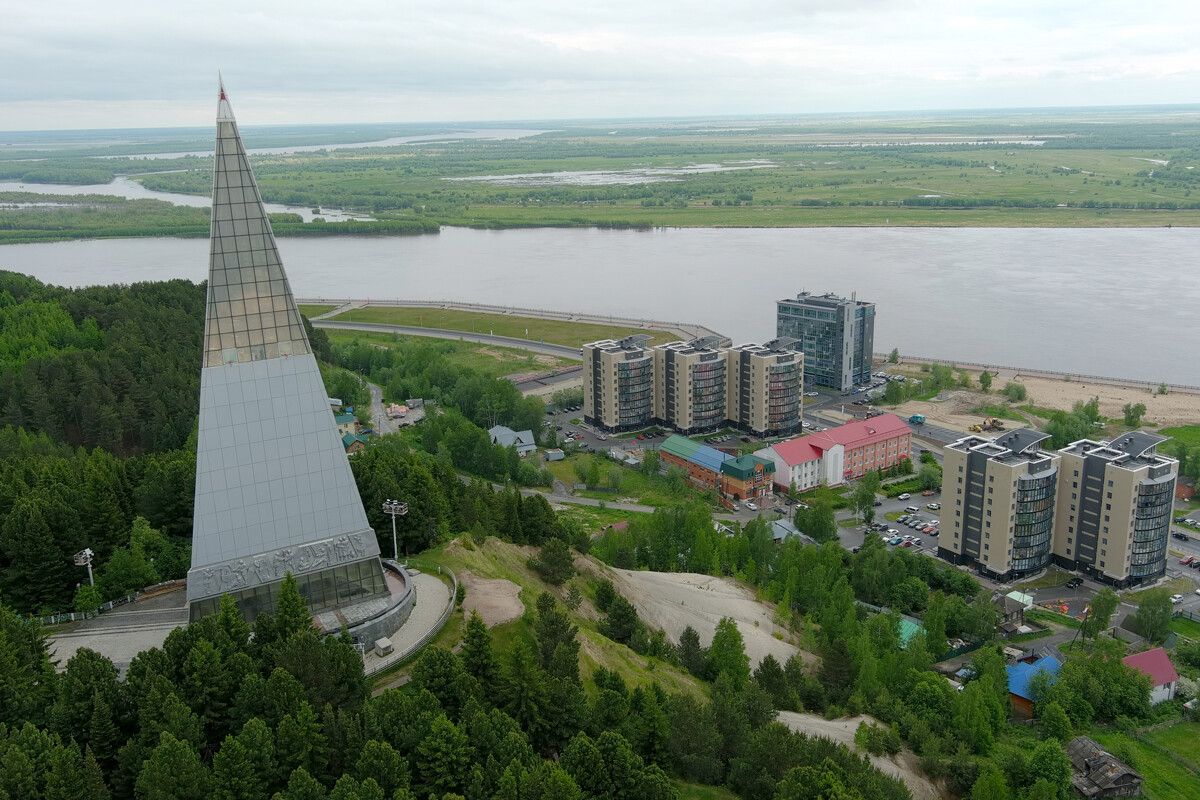 Donat Sorokin/TASS
This is the highest point in the city! This 62-meter tapering monolithic monument was erected in Khanty-Mansiysk in 2003. It, too, resembles a northern chum. Inside, the structure has a viewing platform, museum and a restaurant.
5. 'Urasa Moll', Yakutsk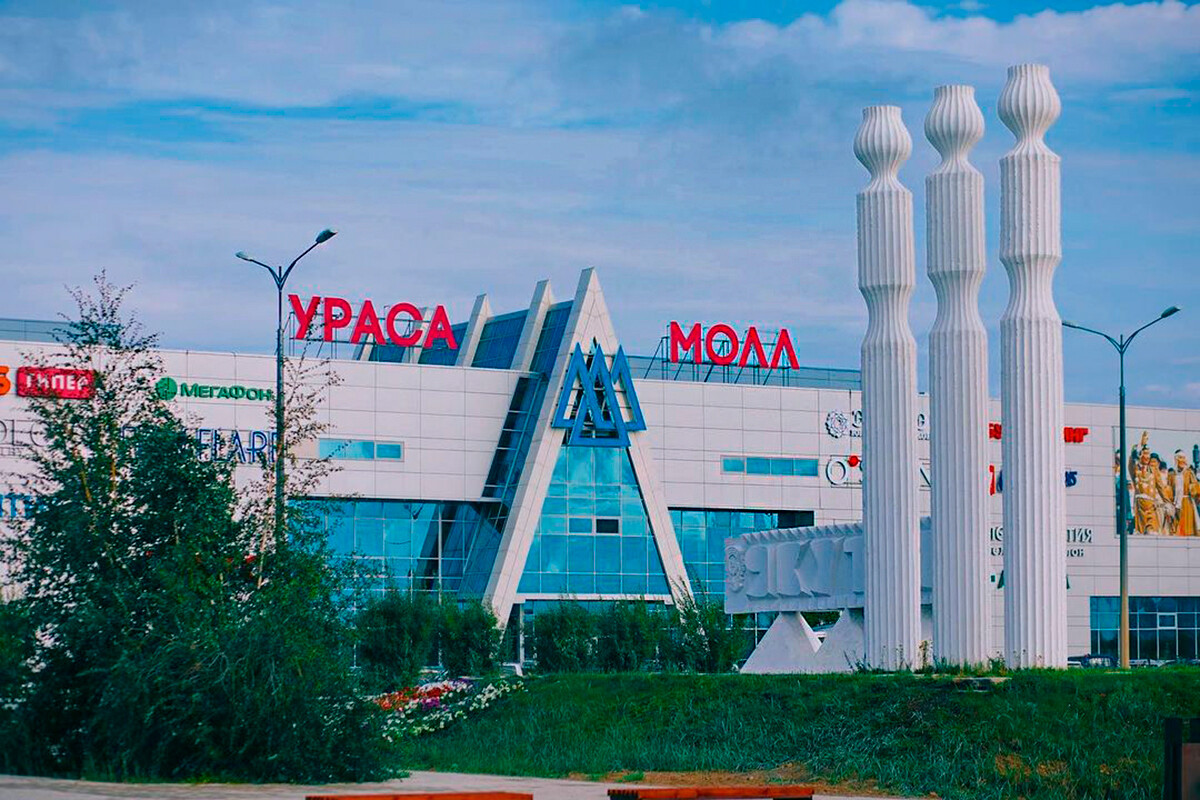 Yakutia has an extreme continental climate - very cold winters and an extremely hot, albeit brief, summer. This explains why the Yakutians have two types of traditional dwelling: a balagan, in which they shelter from the cold, and a urasa (pronounced 'uraha', in which they seek refuge from the heat. The two are very recognizable and designs based on them are often incorporated in modern Yakutian architecture.
A shopping center with an urasa design and named 'Urasa Moll' was opened in the Yakutian capital, Yakutsk, at the end of 2020. Inside are a farmers' market, stores and event spaces. According to the architects, the urasa design was chosen so that visitors would feel at home.
6. Railway station, Tommot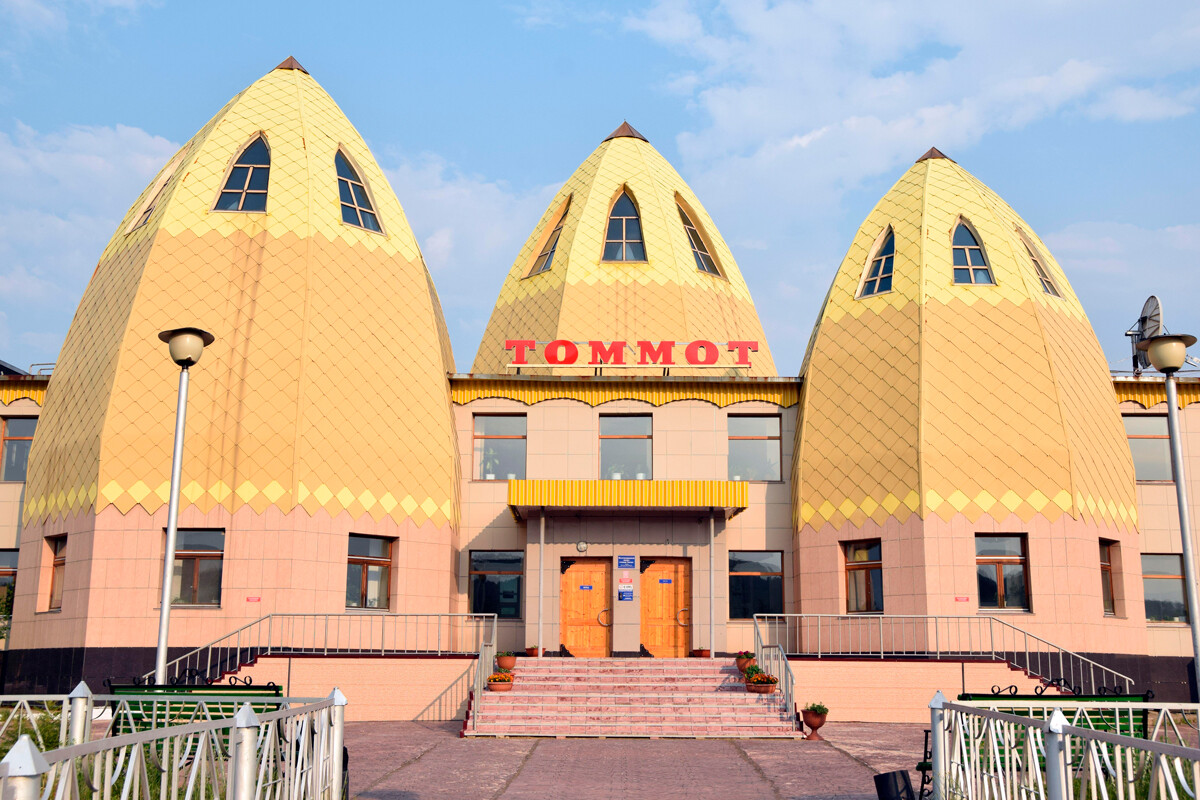 Legion Media
An unusual railway station building whose appearance betrays the influence of traditional dwellings can be found in the town of Tommot in southern Yakutia. It was built by local architects in 2013. It not only has the shape of an urasa, but is also brightly ornamented in the Yakutian style.
7. 'Us Khatyn' ethnographic complex, Yakutsk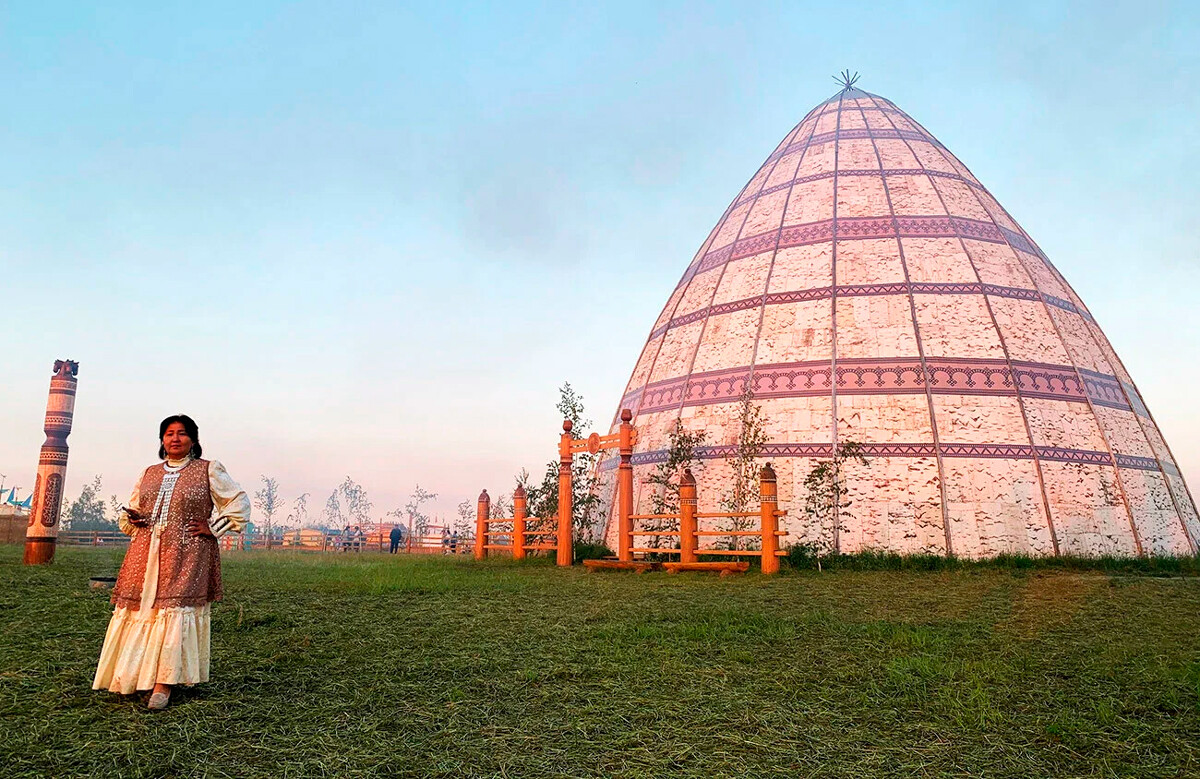 Anna Sorokina
Not far from the city of Yakutsk, at a location called 'Us Khatyn' ('Three Birches'), stands a whole architectural-ethnographic complex consisting of Yakutian winter and summer houses. It is only open to visitors a couple of days each year, when the summer 'New Year' festival of Yhyakh is celebrated there. Various events and master classes take place in these summer urasas and winter cabins (known as balagans). Administrative offices are also located in them. It all looks incredible!
8. Bench, Murmansk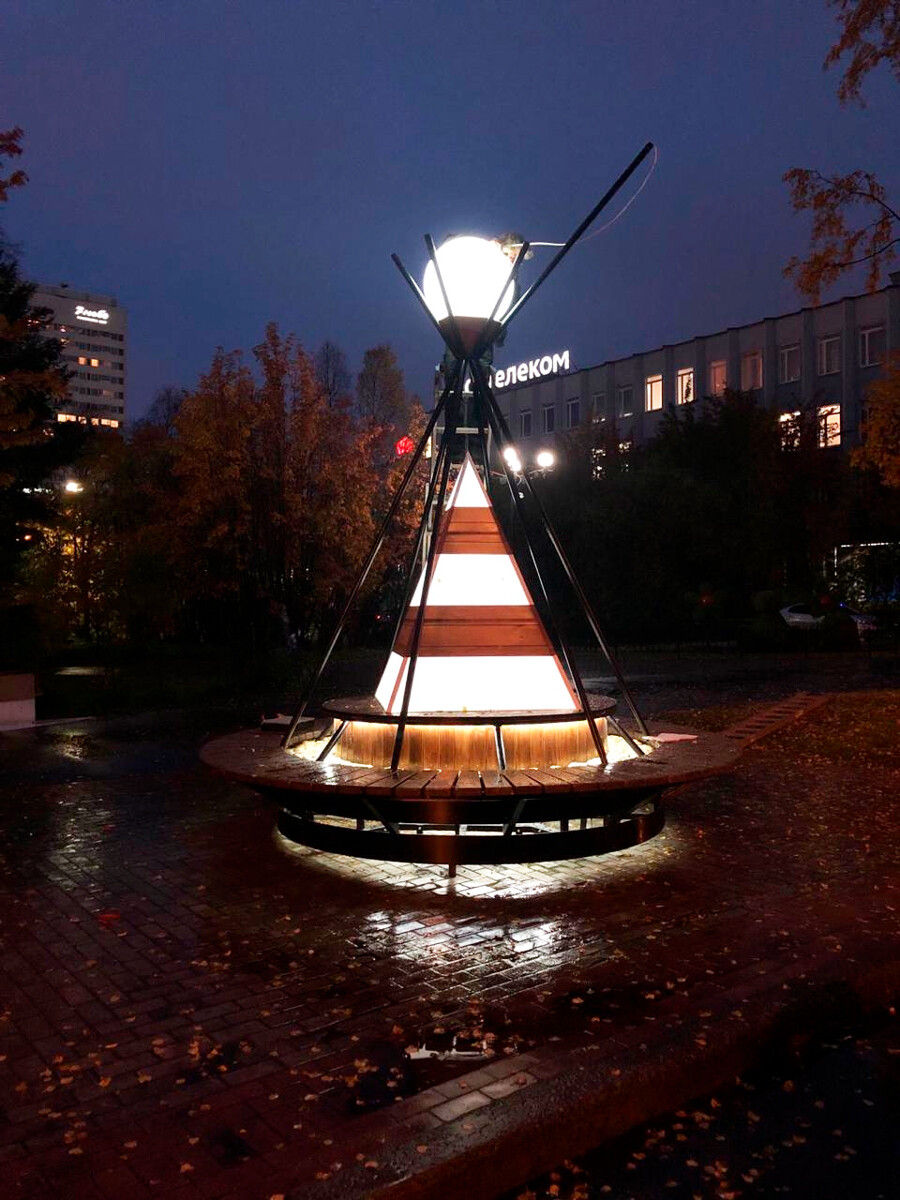 An art object stands in the center of the city - a bench in the form of a chum. It was made to the designs of - would you believe it? - local schoolgirls, who named it the 'Northern Sun'. It was their entry for a city-wide competition of children's initiatives and was installed in 2019. The bench with its chum is warmly illuminated in the evening.
9. 'Kochevnik' ('Nomad') yurt café, Elista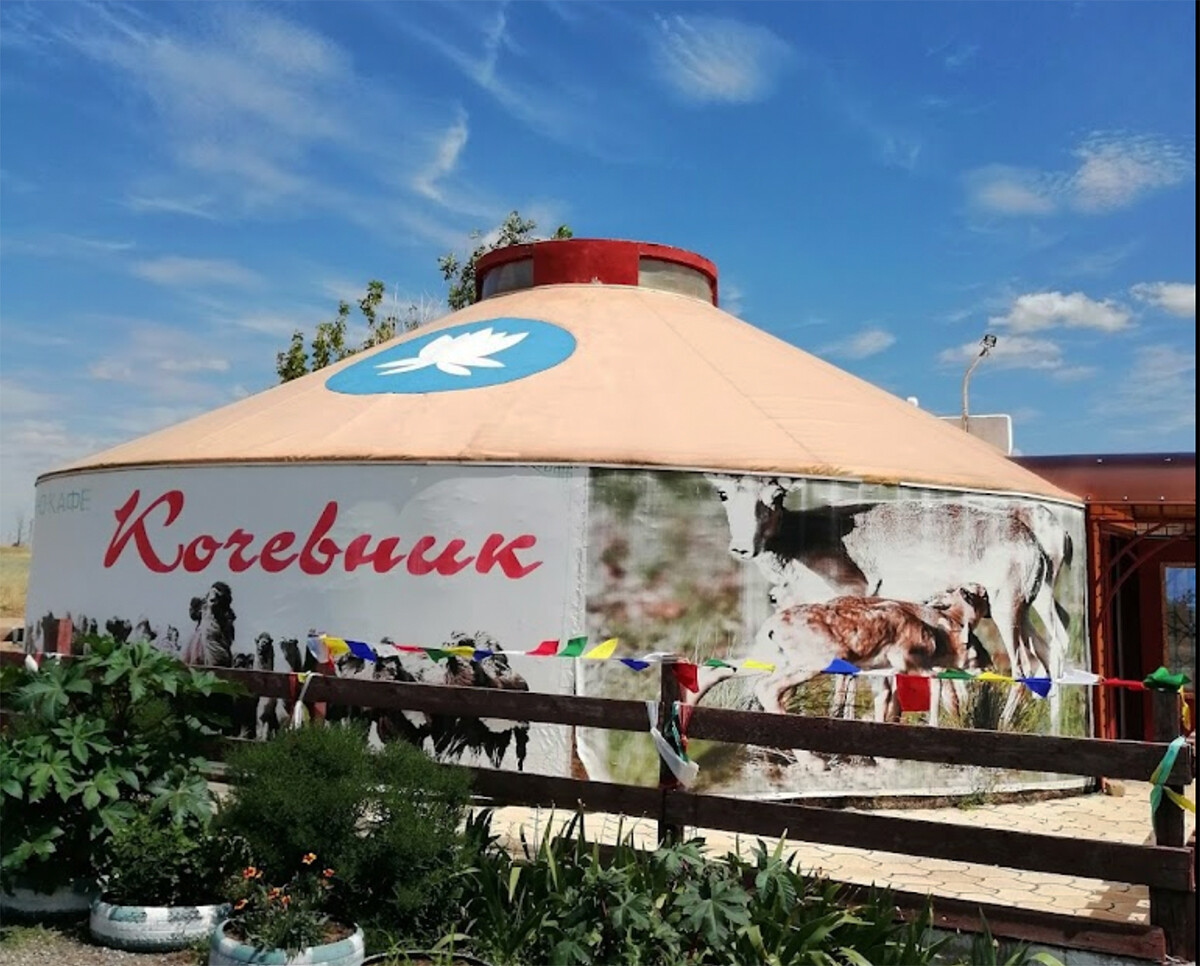 A yurt (Russian: yurta) is the traditional dwelling of the nomads of Kalmykia, the Altai, Tuva and other peoples. Aside from that, cafés, restaurants and even museums in the form of a yurt are also very popular in these regions. A café of this kind, serving local dishes, can be found in Elista, the capital of Kalmykia.
10. 'Yaranga' tropical rainforest garden, Kogalym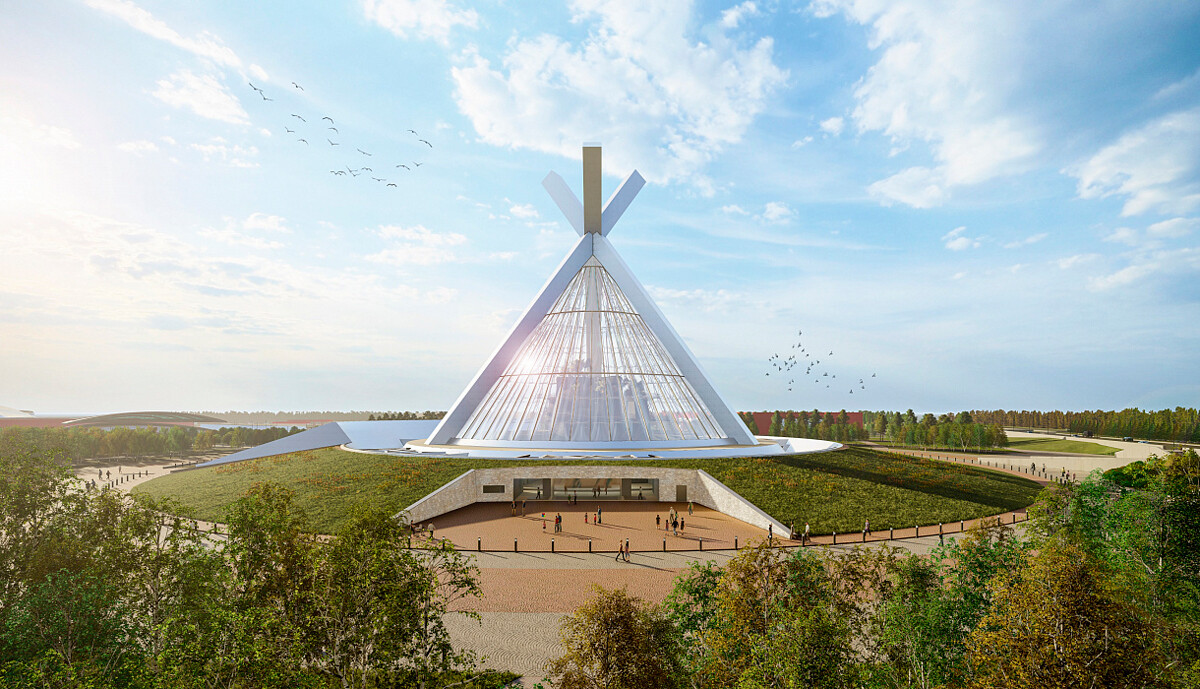 A botanical garden with tropical plants is to be built in the town of Kogalym in the Khanty-Mansi Autonomous Okrug in 2024. Externally, it will resemble a traditional nomadic dwelling. There will be more than 400 species of the most diverse plants and trees. It has all the makings of an impressive project.
Dear readers,
Our website and social media accounts are under threat of being restricted or banned, due to the current circumstances. So, to keep up with our latest content, simply do the following:
Subscribe to our Telegram channel
Subscribe to our weekly email newsletter
Enable push notifications on our website
Install a VPN service on your computer and/or phone to have access to our website, even if it is blocked in your country
If using any of Russia Beyond's content, partly or in full, always provide an active hyperlink to the original material.