This story has been repeating itself for decades. It is as if the New Year will simply not come for these people without seeing 'The Nutcracker' live at the Bolshoi Theater in Moscow. No one has been able to give a definitive explanation as to why so many people in Russian society want to see this particular production. Apparently, it's from the realm of irrational cultural enigmas.
There is a huge excitement and scramble for tickets around all the New Year's performances at the Bolshoi. But 'The Nutcracker' is the most coveted of them all.
Some people want to see the production so badly that they are ready to pay ten times the official prices and wait in line in the cold for days!
Why does everyone love 'The Nutcracker' so much?
The play premiered back in 1892 at the Mariinsky Theater in St. Petersburg. In Moscow, the performance was not staged until 1919 and, since then, it has undergone many changes. These days, the Bolshoi stages a production by choreographer Yuri Grigorovich, which he created in 1966.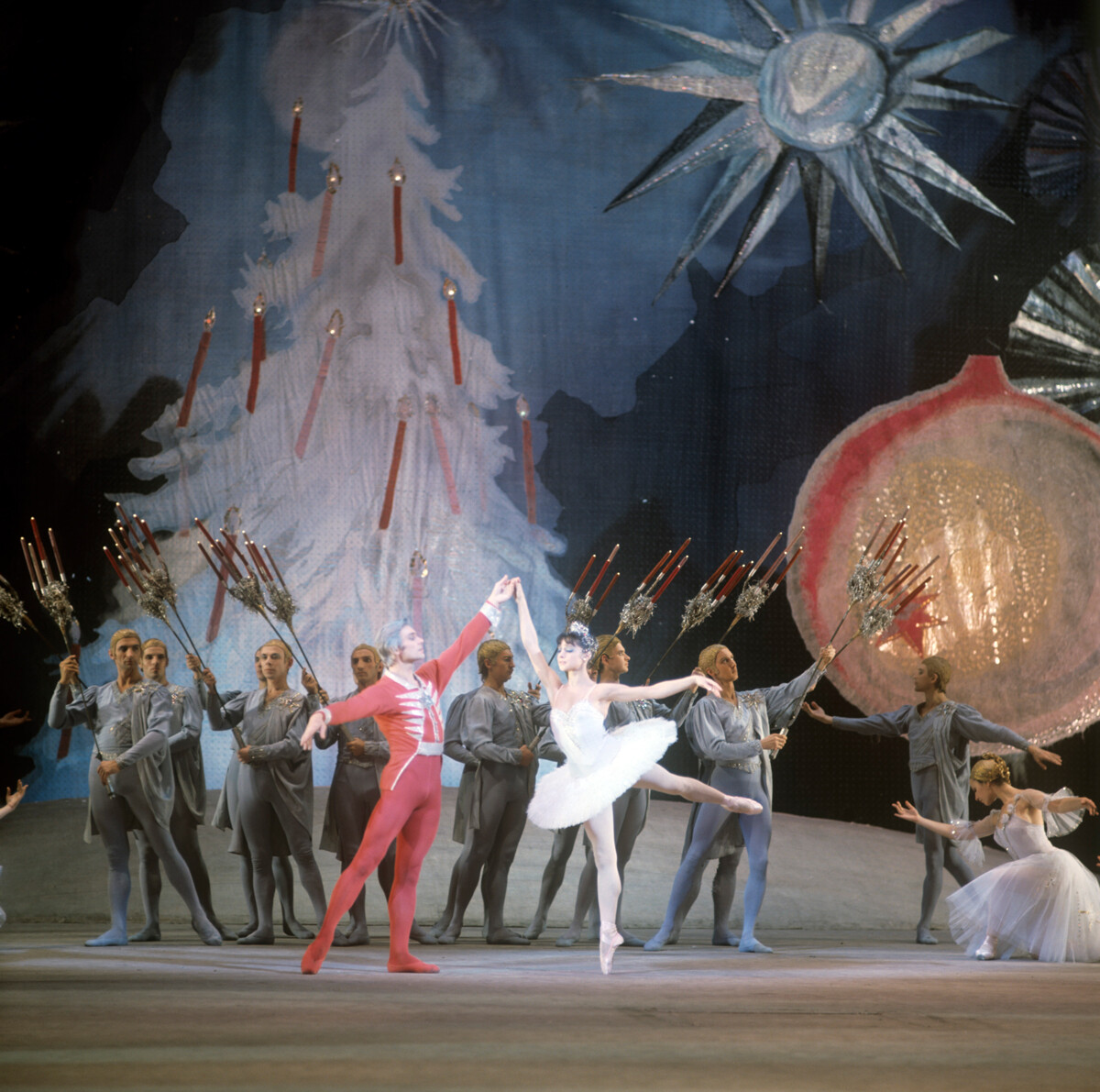 The very plot of the performance creates an atmosphere of a fairy tale: on Christmas Eve, guests gather at Dr. Stahlbaum's house. His children are eagerly waiting for presents and his daughter, Marie, receives a nutcracker doll from her godfather, one of the guests. As night falls, the guests leave and Marie has a fairy tale dream. In it, the Nutcracker bravely fights the villainous Mouse King and, with Marie's help, wins. The Nutcracker turns into a beautiful prince and he and Marie marry. In the Bolshoi Theater's production, the action is accompanied by high-quality sets, a star-studded cast and amazingly beautiful costumes – a New Year's mood and a sense of wonder are assured. In addition, the Bolshoi's historic stage is beautiful in itself – and that is why everyone wants to see the performance on the country's main stage.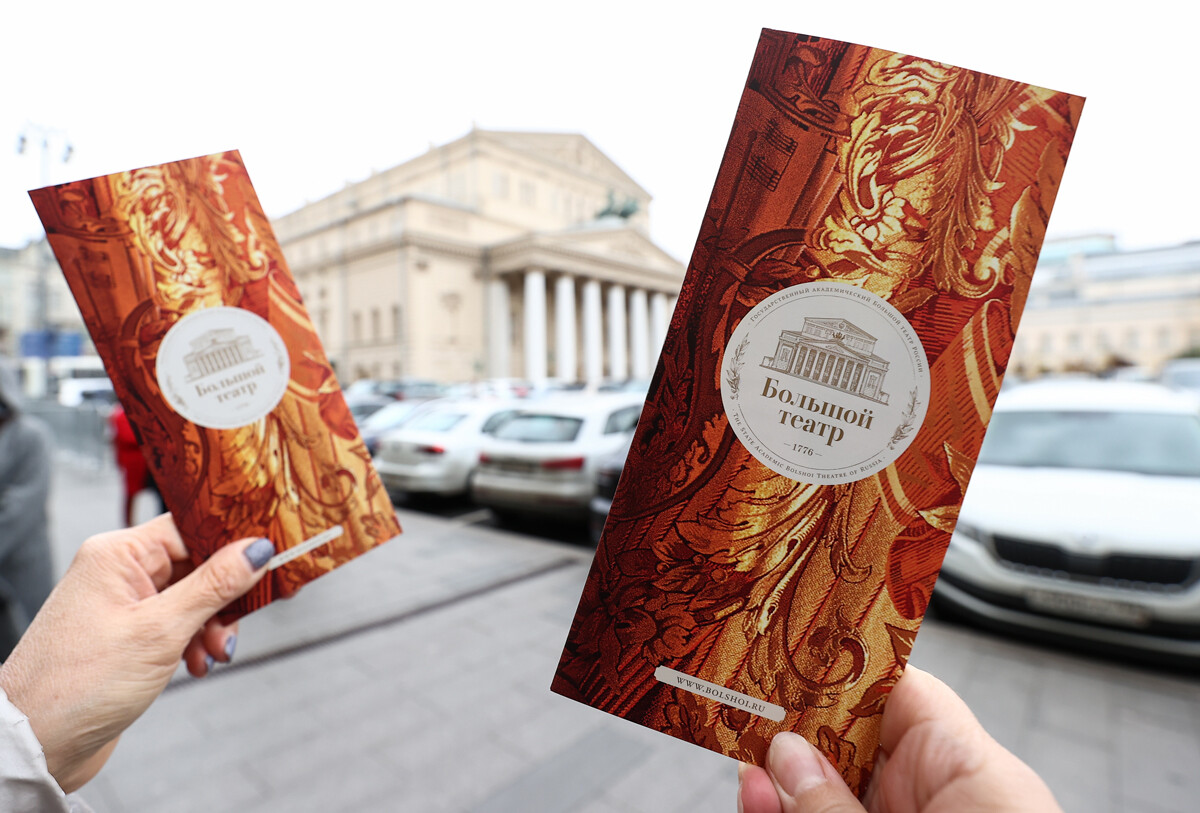 Artem Geodakyan/TASS
What do I have to do to buy a ticket?
The historic stage of the Bolshoi Theater, where 'The Nutcracker' is staged, has a capacity of 2,500 seats. Aware of the hype, the Bolshoi Theater has introduced a special mode of ticket sales. The day of purchase depends on the date of the performance and first sales open at the box office with the provision of your passport. Additionally, the theater's administration insists on making only 400 tickets available at the box offices each day! Officially, on the day of pre-sale, before the opening of the box office, everyone is handed out bracelets corresponding with your place in the waiting line and with which you can later buy your tickets. By the way, you can only buy two tickets – for yourself and for a close relative (spouse, child, parent, brother or sister, grandmother or grandfather, grandchild; cousins or further distanced relatives are not eligible). In this case, you must make sure to have documents confirming kinship and a copy of the second person's ID card or passport!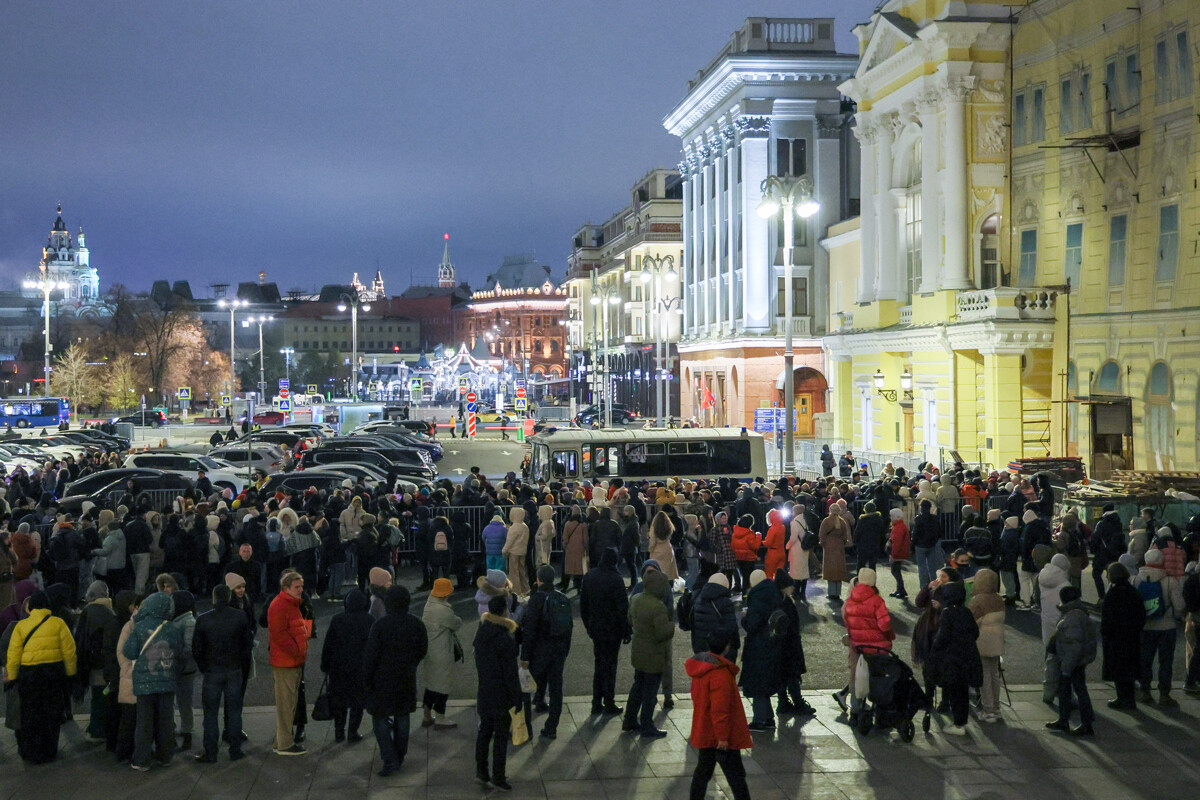 Sergey Savostyanov/TASS
To actually buy a ticket at the theater box office, you need to get in the waiting line at least a day in advance! Here's how blogger @fedorova_i, who published a video instruction on buying tickets with two million views, described the process:
"To buy tickets on November 4, you have to start 'hunting' a day earlier. On November 3, you have to arrive at the Bolshoi Theater early in the morning, and sign up on the list with the volunteers who stand at the box office. I arrived at 7:30 am. Take a picture of the list, but don't post it online and take the volunteer's contacts to keep in touch. Then, come back on the evening of November 3 to get in line for your bracelet. I arrived by 8 pm and stood in line until midnight. You have to form a live waiting line of those who have signed up, because those who don't know the volunteer lists exist try to get in without waiting in line. Then, at midnight, everyone is given a wristband with a number on it, which you then use to buy tickets on the morning of November 4. I was number 90 and I bought a good seat for 13,500 rubles (about $150)." Interestingly, the so-called "volunteers" are not actually employees of the Bolshoi Theater at all. And where they came from is now unknown to anyone, including the theater administration.
Those who stood in line on the street, but did not fit into the quota of 400 people, simply remain without tickets and will have to make do with video recording of the coveted ballet; and, most likely, will make it their mission of doing it all again next year!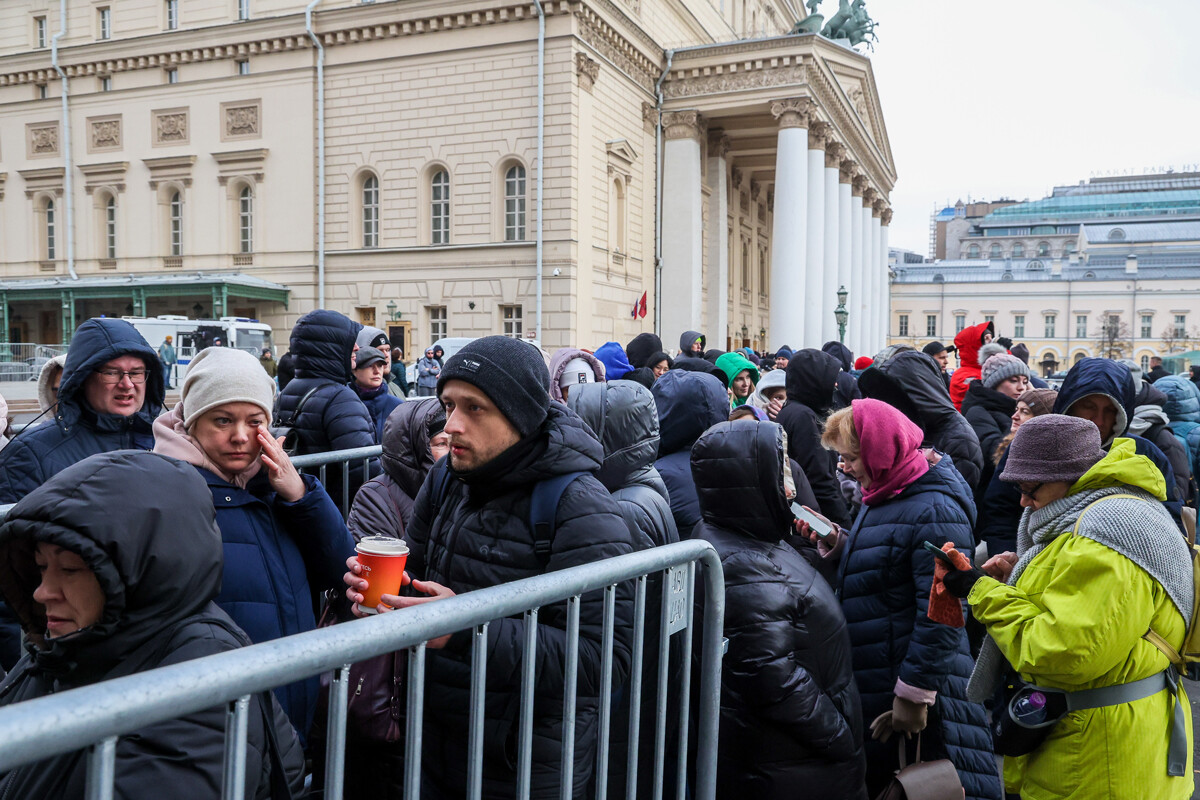 Mikhail Sinitsyn/TASS
Online is also possible, but not easy
Theoretically, tickets are available on the theater's official website. All you have to do is go online and try to buy the coveted tickets faster than anyone else! But, in practice, it's never this easy.
Our interviewee Natalia managed to buy a ticket online. "I went to the website at the time of the start of sales, at 8 pm, and waited for it to work, constantly reloading the tabs. All of the seats were 'grayed out', as if there weren't any tickets left, while the number of tickets kept decreasing. Only after a long wait did some free seats appear, which I duly bought. Payment and data input, meanwhile, worked smoothly," says Natalia.
But not everyone is so lucky. For many, the website never worked properly. According to the theater's general director, at the beginning of the sales, the site had more than 75,000 requests per minute. Some critics have made unfounded claims that the Bolshoi Theater administration may sometimes be deliberately crashing their website during the sales.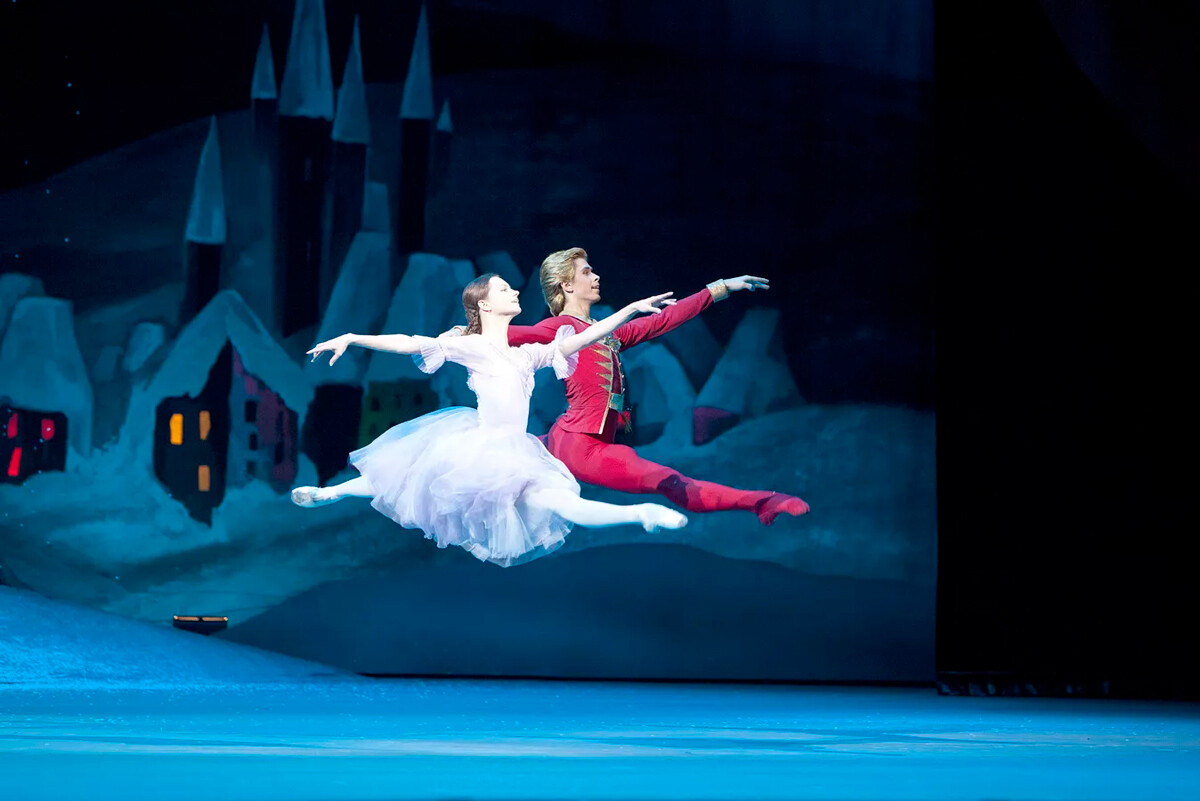 Damir Yusupov/The Bolshoi Theater
Tickets from scalpers
The complicated system of buying tickets was invented to fight against ticket scalpers – people who buy up tickets and then sell them at higher prices. For example, the most expensive ticket this year officially costs 20,000 (approx. $220), but ticket scalpers can sell them for up to 50,000-60,000 rubles (approx. $552-662) or higher. Closer to the performance date, tickets logically become even more expensive and can end up selling for hundreds of thousands of rubles. And the new "system" has not solved the problem. Some ticket scalpers already offer the service of buying personalized tickets online by pre-order, on condition the buyer provides their passport details. Others have invented a "middleman" scheme – they sell "tickets" for a place in the waiting line for tickets. And, sometimes, that "seat" costs more than the actual ticket itself!
However, even resellers with "agents" inside the theater have problems. Our informant said that, despite agreements with the theater staff, he was not given tickets several times, which damaged his reputation among his customers. Since then, he has given up reselling tickets for 'The Nutcracker'.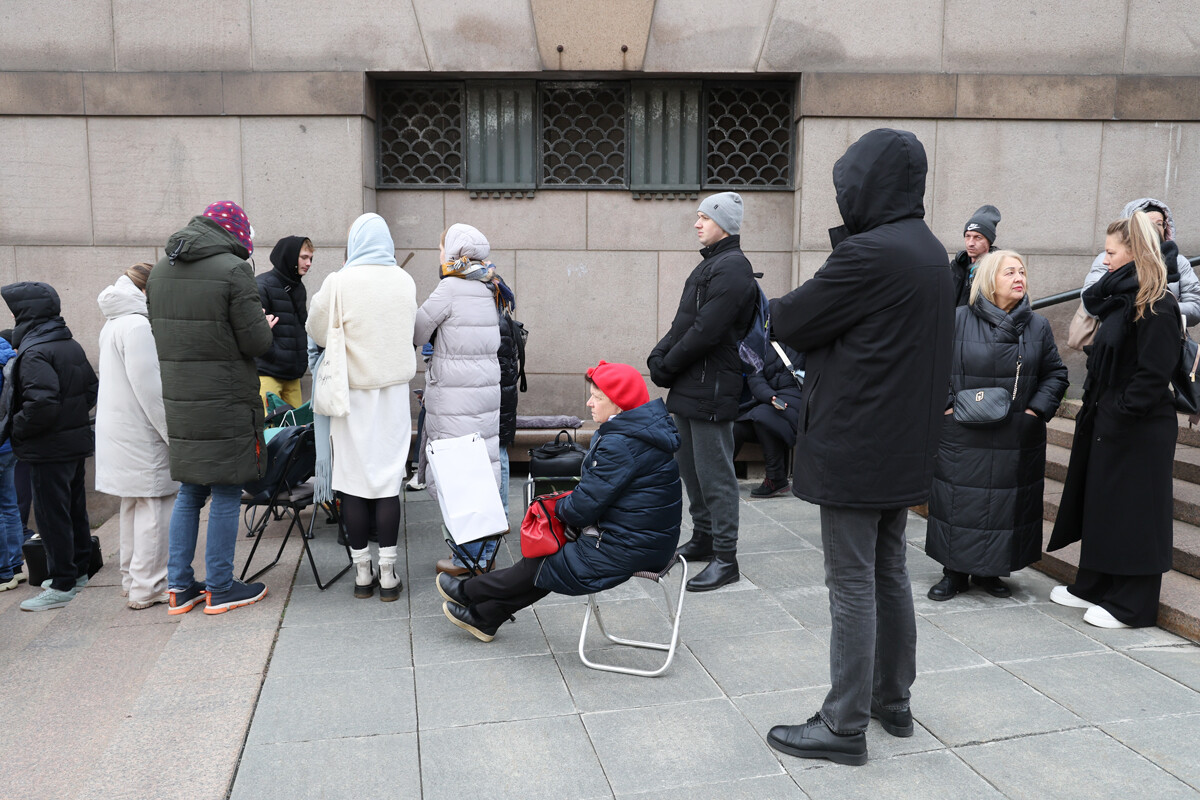 Mikhail Sinitsyn/TASS
Many theater lovers are rightly scared off by the ticketing system. Users in social networks write that they would rather go to another theater than freeze standing for 12 hours. It must be said that, in other theaters, this play is also incredibly popular and not nearly as expensive.
"It's such a farce: First, jostling around in waiting lines at night and then pretending to be high society in disguise," @anabalashova commented.
"I would be much happier to spend the same time and money on a Sapsan and a ticket to [see 'The Nutcracker' at] the Mariinsky. There will also be money left for entertainment and nightlife after! Both time and money," writes Ivan Boroznyak. Another comment states: "And, even cooler – using the same money to fly to the Mariinsky Primorsky stage [in Vladivostok]!"
Surprisingly, all these people are ready to see 'The Nutcracker' elsewhere, but no one even mentions for a second that New Year's Eve can be just as fun without this performance!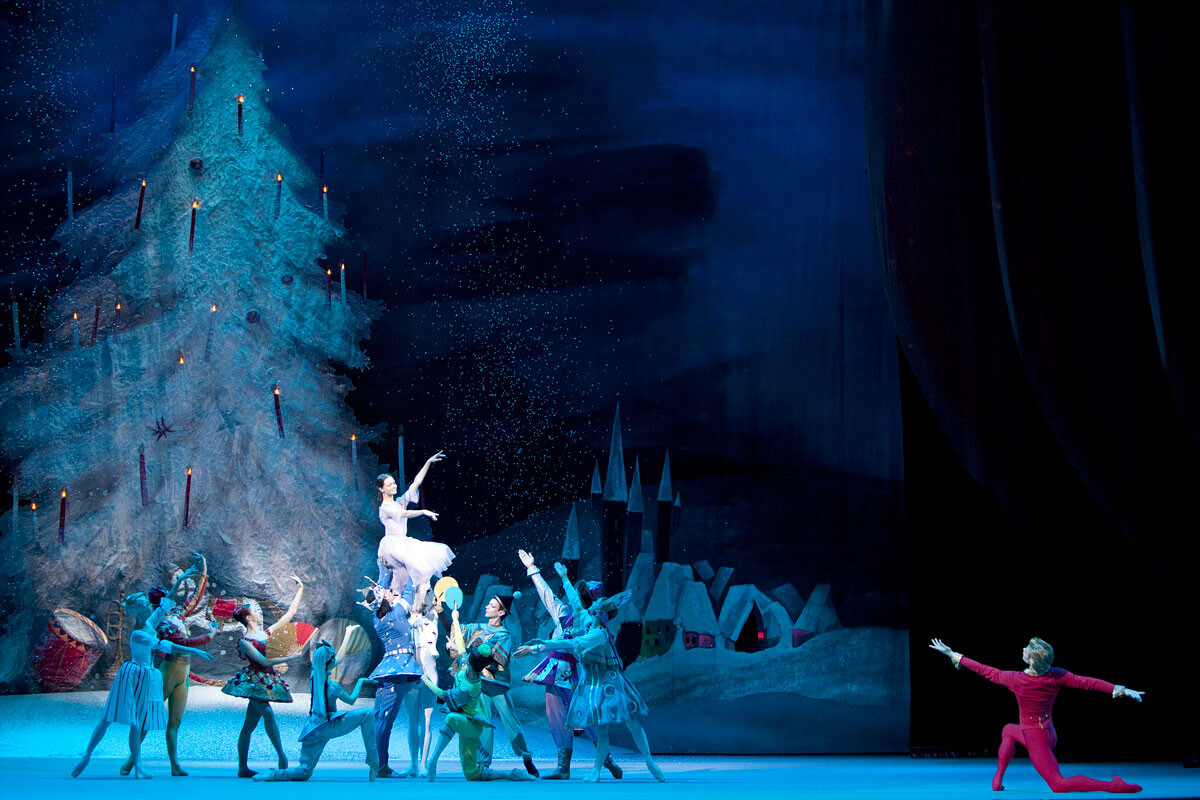 Damir Yusupov/The Bolshoi Theater
Dear readers,
Our website and social media accounts are under threat of being restricted or banned, due to the current circumstances. So, to keep up with our latest content, simply do the following:
Subscribe to our Telegram channel
Subscribe to our weekly email newsletter
Enable push notifications on our website
Install a VPN service on your computer and/or phone to have access to our website, even if it is blocked in your country
If using any of Russia Beyond's content, partly or in full, always provide an active hyperlink to the original material.