Kira Lisitskaya (Photo: Sergei Pyatakov, Yevgeny Odinokov/Sputnik; Anna Isakova/TASS)
The importance of family values was a theme that Leo Tolstoy explored thoroughly in his work. His novel Anna Karenina presents the idea of family as something almost sacred, and one of the central characters in War and Peace, Countess Natasha Rostova, who is first depicted as a flighty and rather promiscuous girl, later finds real happiness with her family and her children. Tolstoy's autobiographical trilogy, which comprises the novels Childhood, Boyhood and Youth, also revolves around his relationship with his relatives.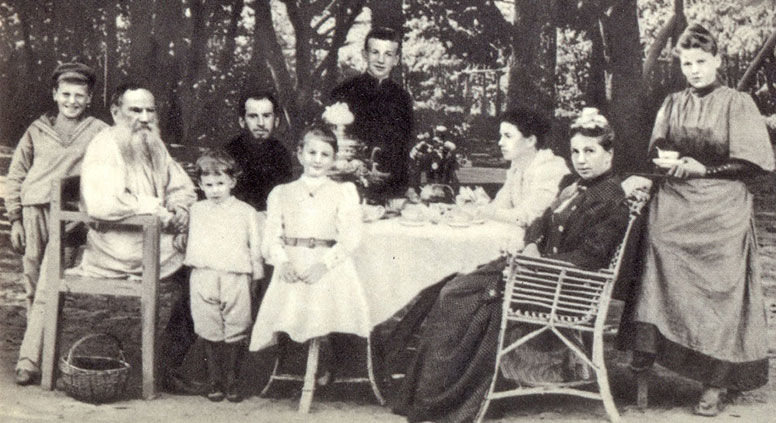 A devoted family man, Tolstoy had 13 children. Four died either in infancy or early childhood, while the rest mostly left Russia in the aftermath of the Russian Revolution. During Tolstoy's lifetime, all his family members contributed to the dissemination of his literary work and legacy, a devotion that continued after the author passed away. Tolstoy's wife, Sophia Andreyevna, copied – by hand, no less — War and Peace in its entirety numerous times; in 1917 his eldest daughter Tatyana became the first director of his memorial museum, Yasnaya Polyana, while his other daughters Maria and Alexandra were his aides and authorized representatives.
The Tolstoys in Yasnaya Polyana
There are currently more than 200 descendants of Leo Tolstoy living in different countries. Quite a few of them continue their famous ancestor's work, preserve his legacy and study his many writings.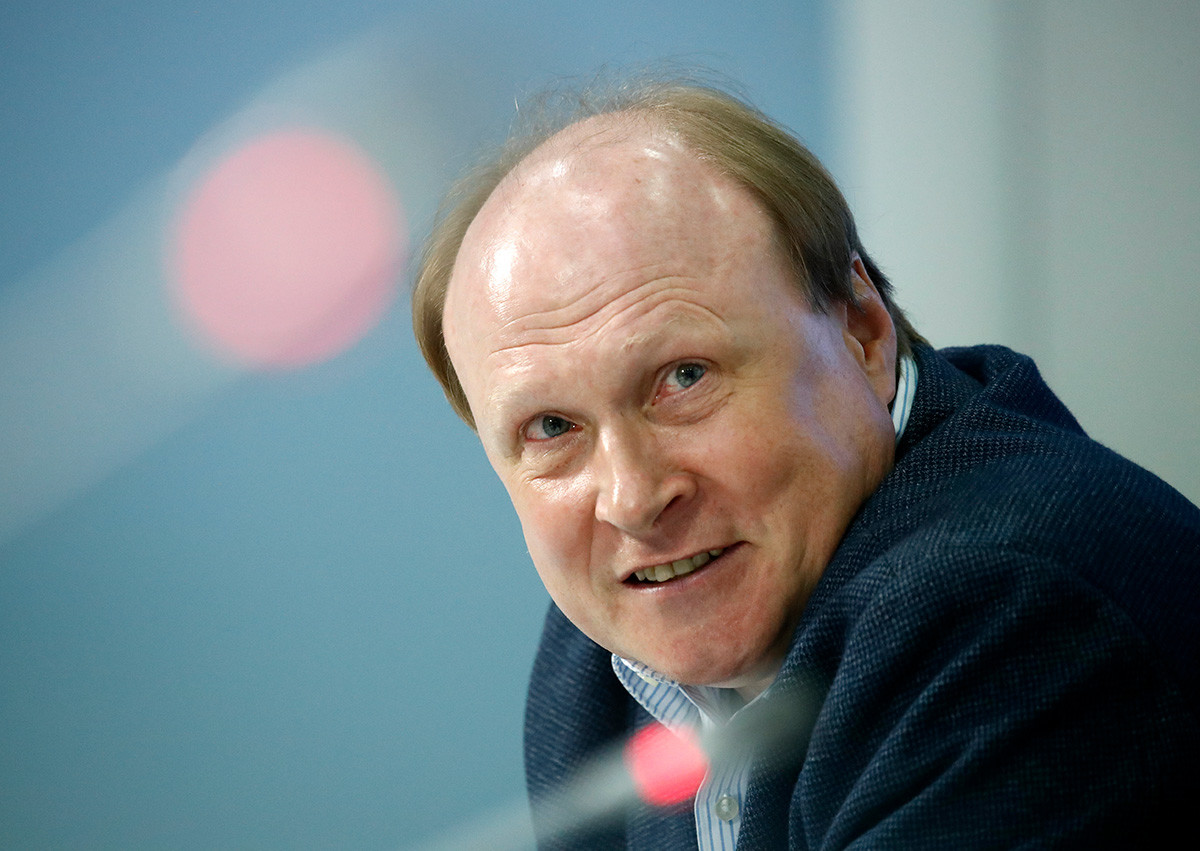 Vladimir Tolstoy
Artyom Geodakyan/TASS
One of them is Vladimir Tolstoy (b.1962), who is Leo Tolstoy's great-grandson. During the 1990s, he wrote several articles to notify the public about the illegal logging taking place on the grounds of Yasnaya Polyana estate, and in 1994 he was appointed the museum's director. Under his management Yasnaya Polyana was revived and transformed into a major cultural center. Vladimir Tolstoy has also initiated the literary prize called 'Yasnaya Polyana'.
Incidentally, it was Vladimir Tolstoy who organized the first convention for Leo Tolstoy's descendants in 2000, returning the family members to their roots. The convention has since become a traditional event and is held on the estate every two years. (One of them, British photographer Oleg Tolstoy, has documented the relatives' portraits - click here to see some of them and to read his story.)
In 2012, Vladimir Tolstoy became President Vladimir Putin's cultural advisor, while his wife, Ekaterina Tolstaya, took over the role of Yasnaya Polyana's director.
Fulfilling Leo Tolstoy's will
In 2014 Vladimir Tolstoy was among organizers for All Tolstoy in a Single Click project, which was of the major literary events of the year.
The project involved digitizing the complete works of Leo Tolstoy - comprising 90 volumes, including the writer's letters and diaries – to make them available online free of charge. Several thousand volunteers from all over the world took part in the initiative, helping to proofread the digitized material.
"The work was presented as like a game, a competition of sorts: participants tried to do more than the others, proofreading as much as they could. It was a tremendous contribution for the future generations. I think we still do not fully comprehend the depth of what has been done," says Vladimir Tolstoy.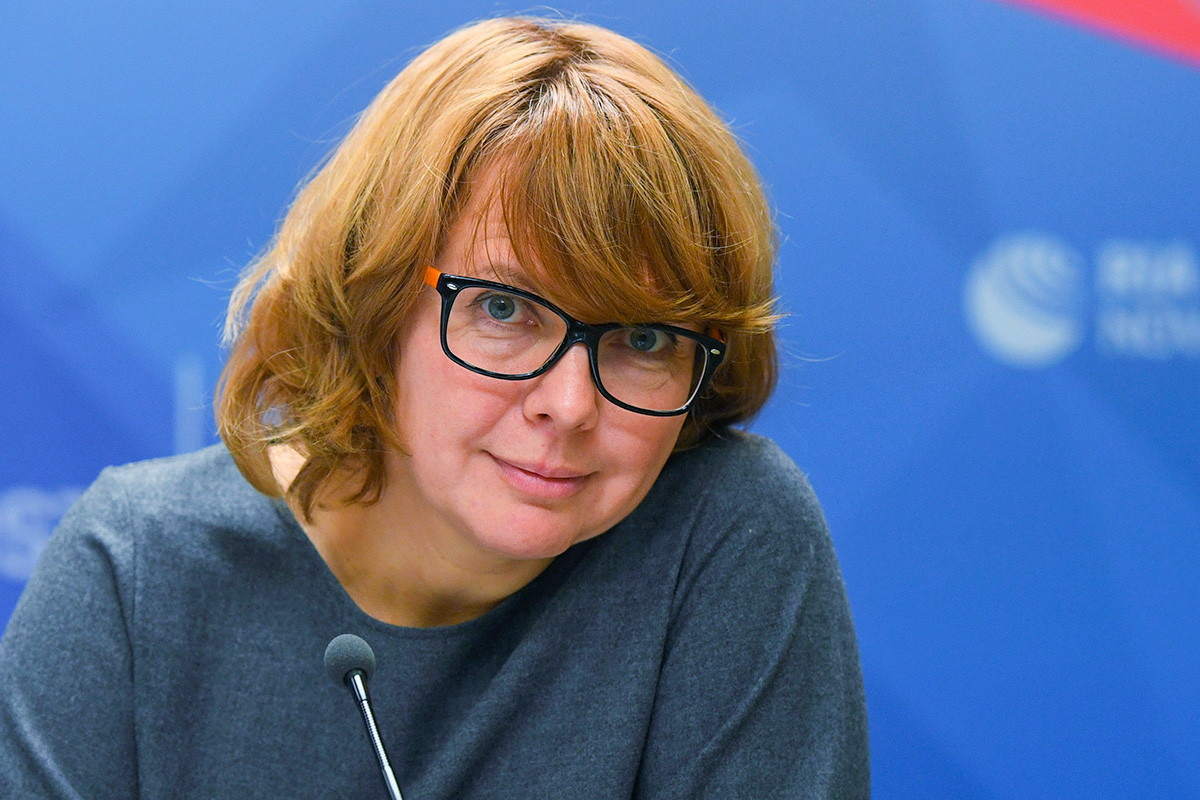 Fyokla Tolstaya
Vladimir Trefilov/Sputnik
"By creating an electronic version of his complete works, we actually fulfilled Leo Tolstoy's will – we made his work accessible to everyone," says another great-granddaughter of the novelist, famous Russian TV presenter Fyokla Tolstaya, who managed the project.
According to Fyokla, Tolstoy represents one of Russia's "international brands", and she is engaged in promoting his novels.
Tolstoy TV
Yet another great-grandson of the writer, Fyokla's second cousin Pyotr Tolstoy, is also a TV celebrity: he presented Russia's main evening newscast, Vremya, which airs on Channel One, from 2005-2012, and also hosted his own program, Tolstoy: Sunday. Pyotr was a member of the Civic Chamber, a government body charged with coordinating the interests of citizens and authorities, and now he is a deputy chairman of the State Duma, the Russian parliament's low chamber.
Pyotr Tolstoy
Artyom Geodakyan/TASS
Pyotr says his famous name has never helped or hindered him, but he did jokingly admit in one of his earlier interviews that it made his army service somewhat more difficult, as his army buddies sometimes refused to give him a hand, saying, "No, Tolstoy, you're not getting anything from us, we got fed up with your grandpa back when we were in school." Tolstoy's works, including War and Peace,one of the longest novels ever written, are required reading in Russian schools.
Another author
Another famous member of the Tolstoy family is Tatyana Tolstaya, granddaughter of the famous Soviet author Alexey Tolstoy, a distant relative of Leo. Even though she is not a direct descendant of Leo Tolstoy, she is a talented author in her own right. Her most famous work is the post-apocalyptic novel The Slynx.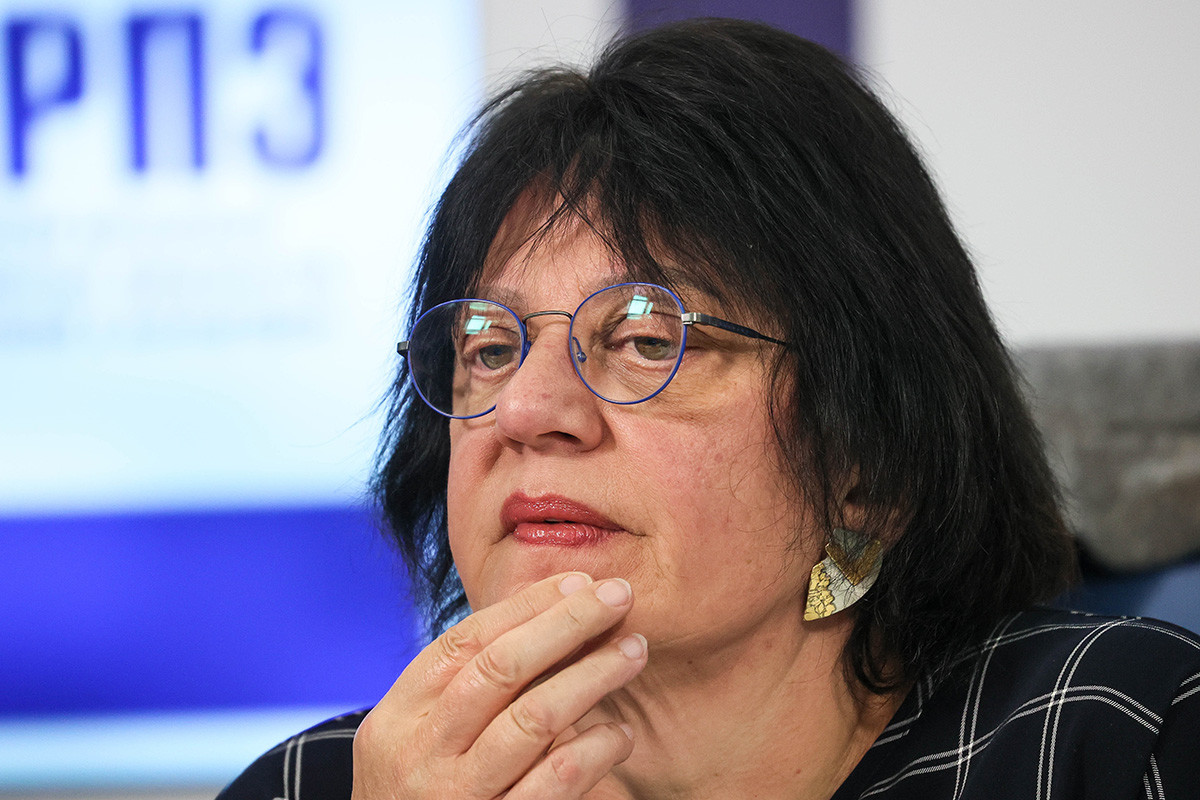 Tatyana Tolstaya
Sergei Savostyanov/TASS
Just like some of her relatives, Tatyana is also a famous TV personality in Russia: up until 2014 she hosted The School for Scandal, a very popular talk show beloved by Russian intellectuals.
If using any of Russia Beyond's content, partly or in full, always provide an active hyperlink to the original material.