How did a lake escape from Russia?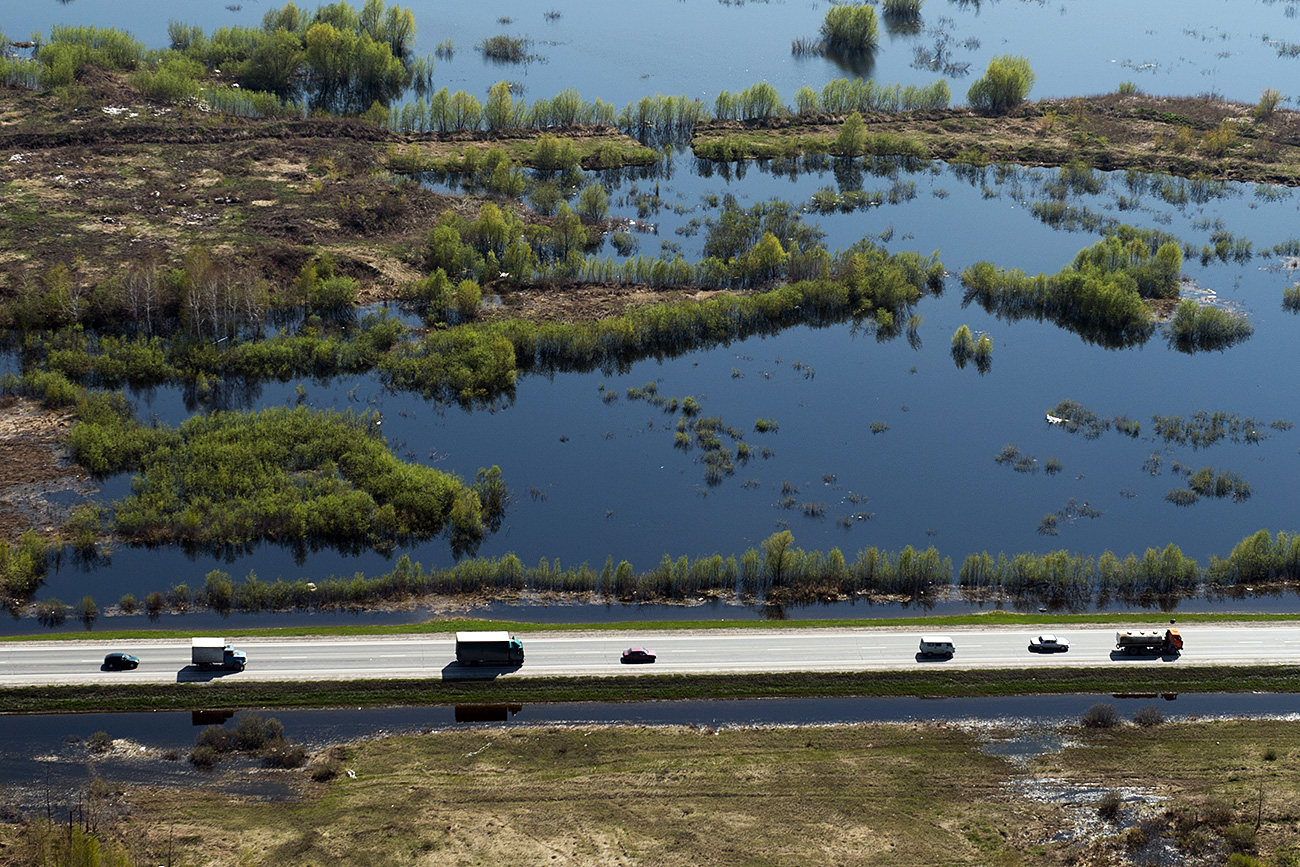 A motor road in the Novosibirsk Region.
Alexandr Kryazhev/RIA Novosti
For a long time Lake Sladkoe was shared by both Russia and Kazakhstan, but after the revision of the border, it appears the waters changed nationality...
The locals call it Lake Sladkoe (Lake Sweet). It's less of a lake, more of a swamp - no fish live in its depths. It's pretty grim and gloomy. Apparently nobody cared much for a few acres of bog in Novosibirsk Oblast, not far from the Russian-Kazakhstan border, until Moscow revised the boundary this August and effectively handed over the lake to Astana.
Why did they do that? Well, for years the majority of Lake Sladkoe resided in Kazakhstan; the waters are divided by the boundary. As time wore on, water has drained from the lake, with the Russian part drying up - so it's basically now completely Kazak.
Russians are not happy though. Social networks are awash with angry comments, with people comparing it to relinquishing control of Lake Baikal. "I just don't get it. Is it a free giveaway of lakes or what?" wrote one user on Facebook.
The Federal Security Service of the Russian Federation has been forced to make a statement: It says Russia didn't give the lake to Kazakhstan.
"What exactly was that? A diplomatic trolling?" wrote someone on Facebook.
However, local authorities seem to be cool about the whole thing. Especially after the head of the local administration Vladimir Shubnikov said "in our area, there is a lake known as 'Gorkoe' ['Bitter'] and it's curative, unlike Sladkoe which is completely useless."
Winter is on the way though, and some are hopeful that increased rainfall might renew the lake's waters, and "return" it to Russia. At least that's what Minister of Natural Resources Sergey Donskoy believes.
Read more:
If using any of Russia Beyond's content, partly or in full, always provide an active hyperlink to the original material.