Top 5 restaurants in Moscow with special World Cup™ menus
Fill your belly with delicious grub while enjoying the football on huge screens.
1. Valenok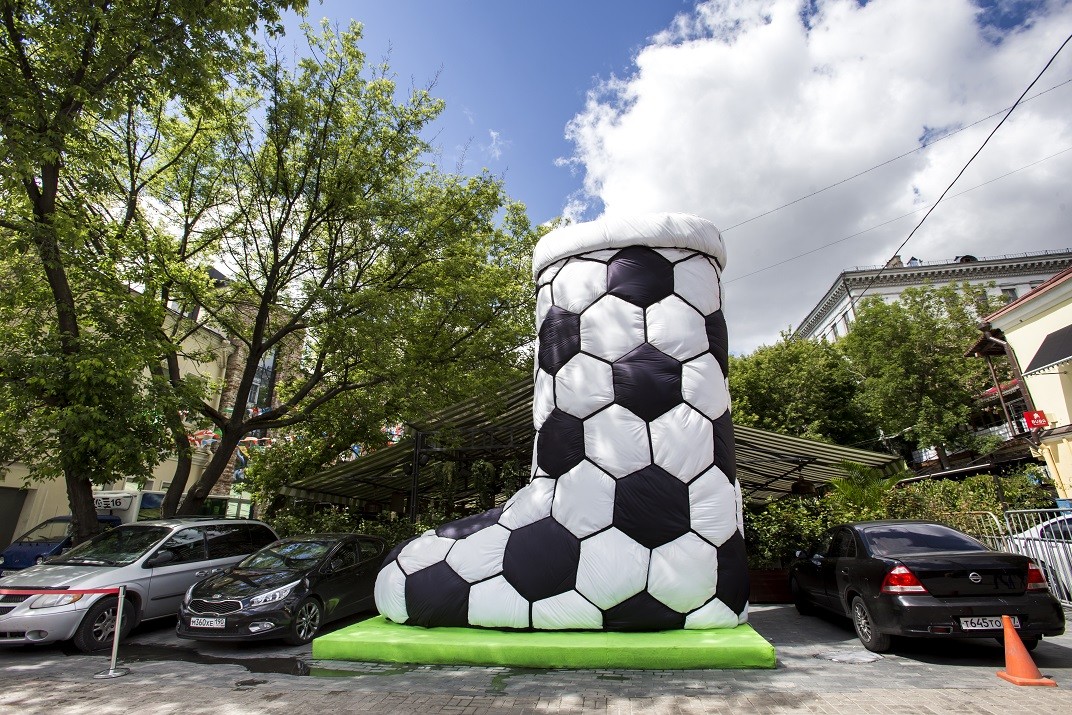 You can watch football at the stadium, or you can watch from the terrace of Valenok on a massive screen. The place is decorated with the flags of all participating countries, and the waiters are dressed in special World Cup-themed uniforms.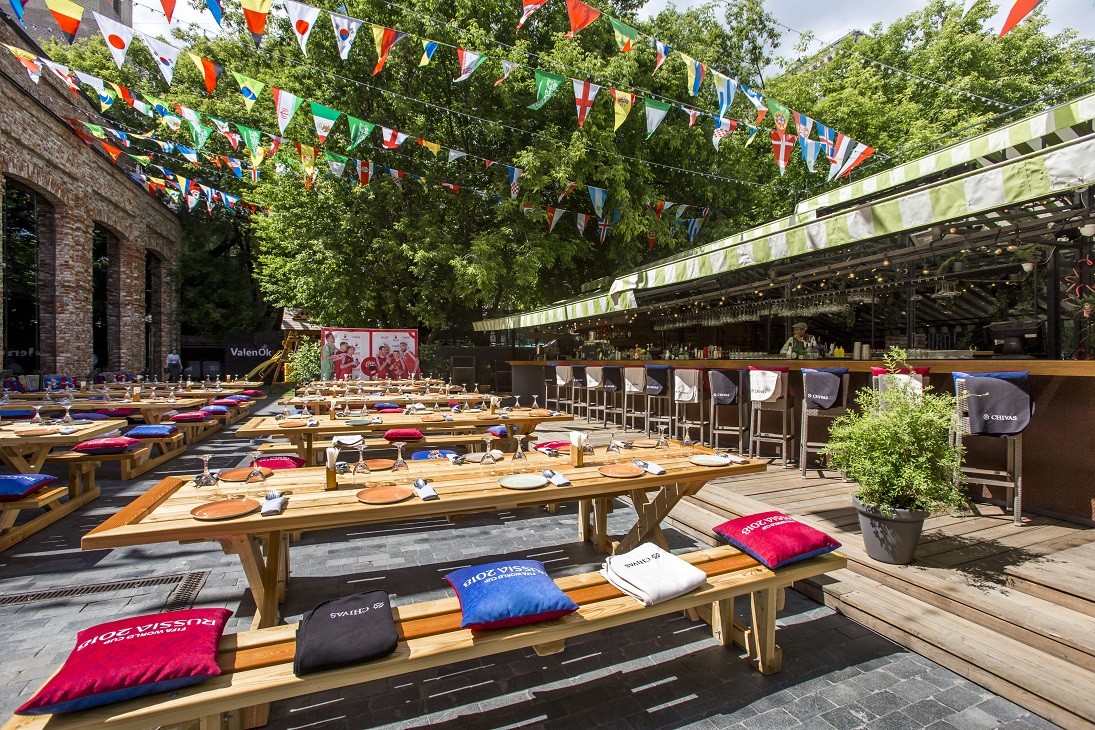 Press Photo
A symbol of the restaurant - the world's largest hand-made valenok (traditional Russian boot) - is now stylized as a football. The menu has many varieties of beer, cider, kvass, and 11 refreshing cocktails for the ladies.
Average bill: $25
Tsvetnoy Boulevard, bld. 5
+7 (499) 290 0215
2. Turandot
During the World Cup the famous Turandot restaurant is adding a sprinkling of sport to its baroque interior. Watch live football matches on 10 screens inside and on the roof terrace boasting a fantastic view over Tverskoy Boulevard.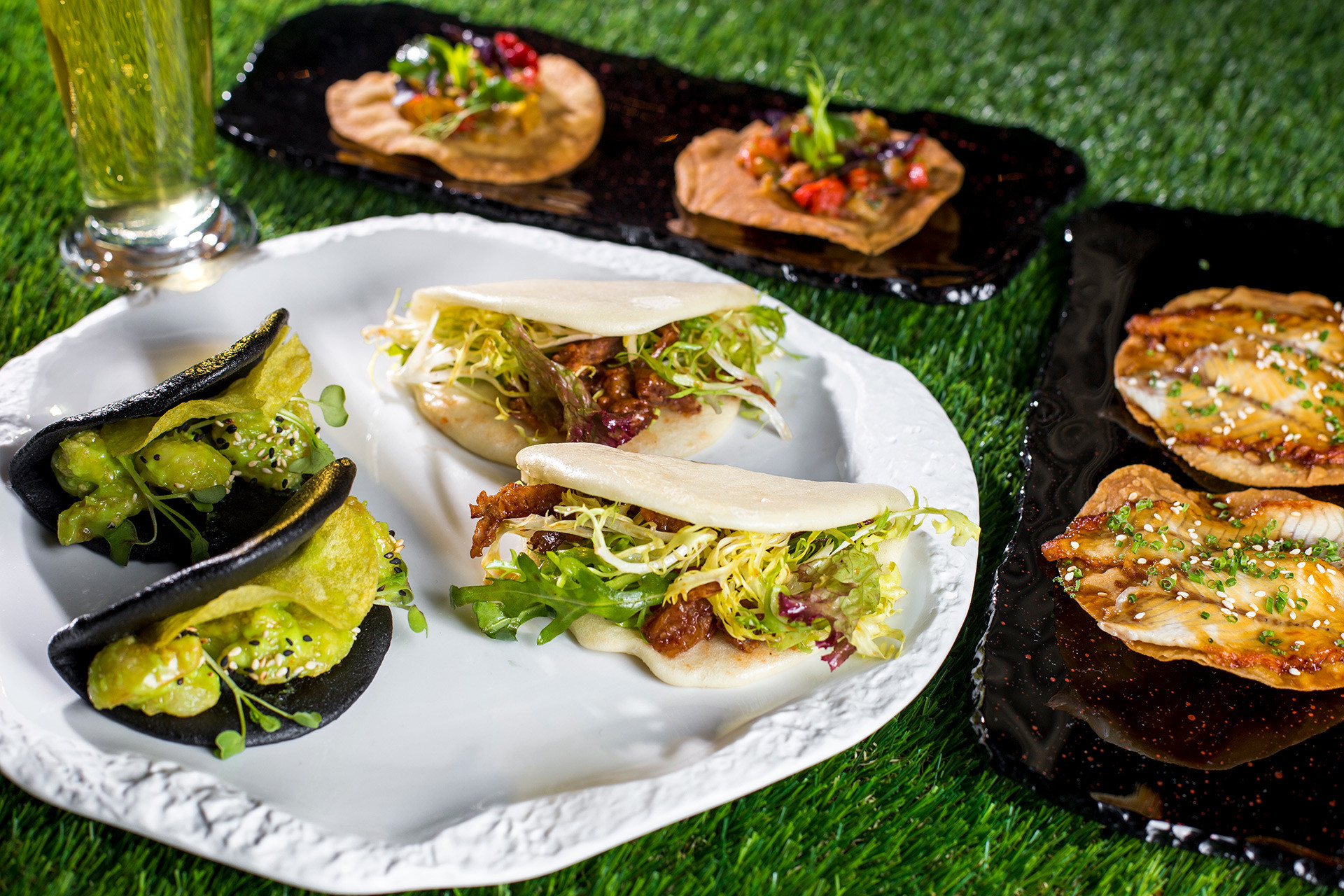 Black and white bao with crispy duck and shrimps in wasabi sauce.
Press Photo
The restaurant has also prepared a special set of snacks for football fans: Black and white bao with crispy duck and shrimps in wasabi sauce, crispy tartlets with eel, and baked vegetables. While you're there, you might as well take a selfie in the joint's Florentine courtyard, where a photozone has been set up on a miniature grass football pitch.
Average bill: $80
+7 (495) 739-00-11
3. Le Restaurant
Sometimes just watching matches on TV is not enough. Luckily Le Restaurant has a huge cinema style screen where you can soak up the action.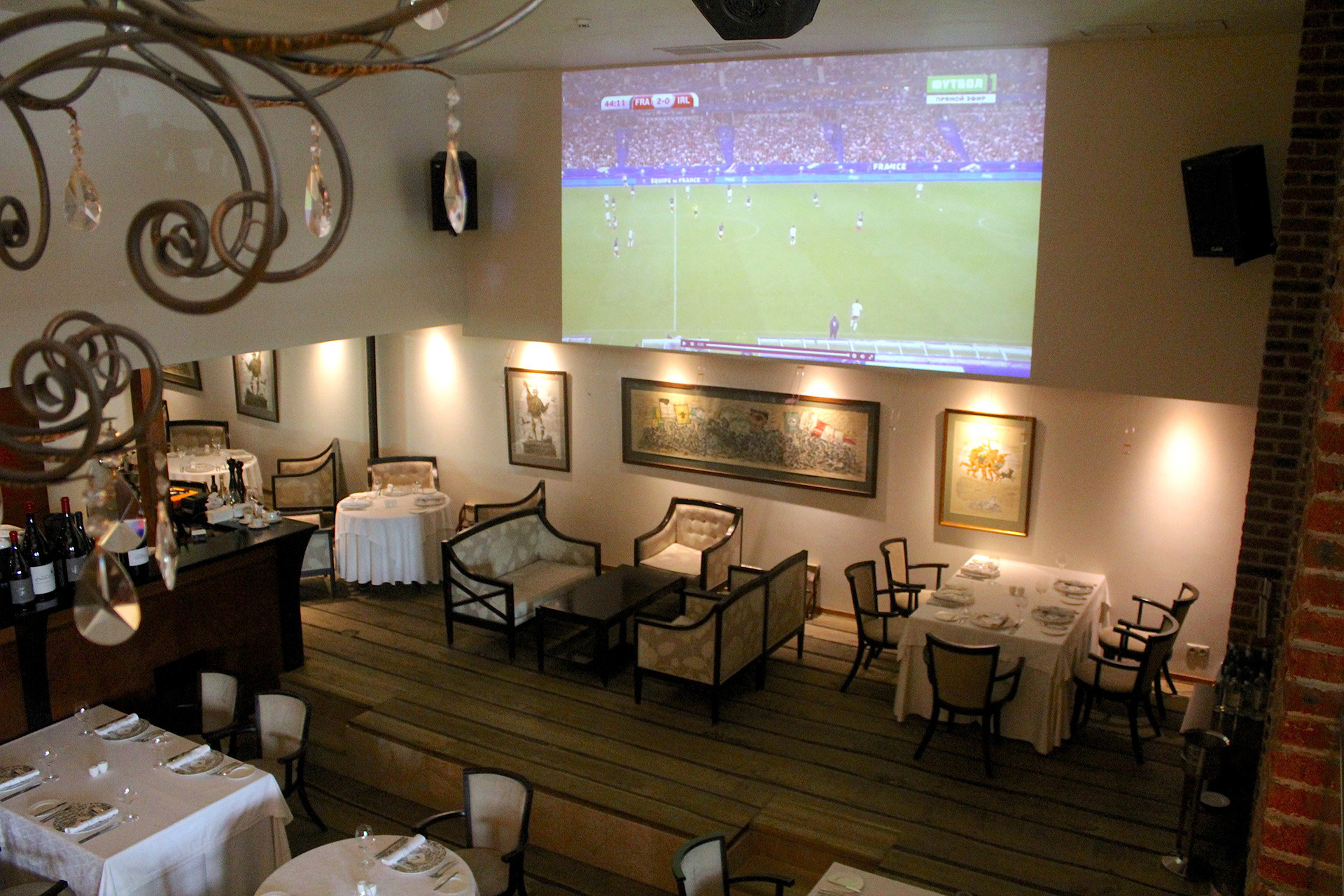 Press Photo
Choose one of the three big plates (crab, shrimp, or meat) from the menu put together by French chef Jeremy Uruty. They are great for sharing with big groups of friends.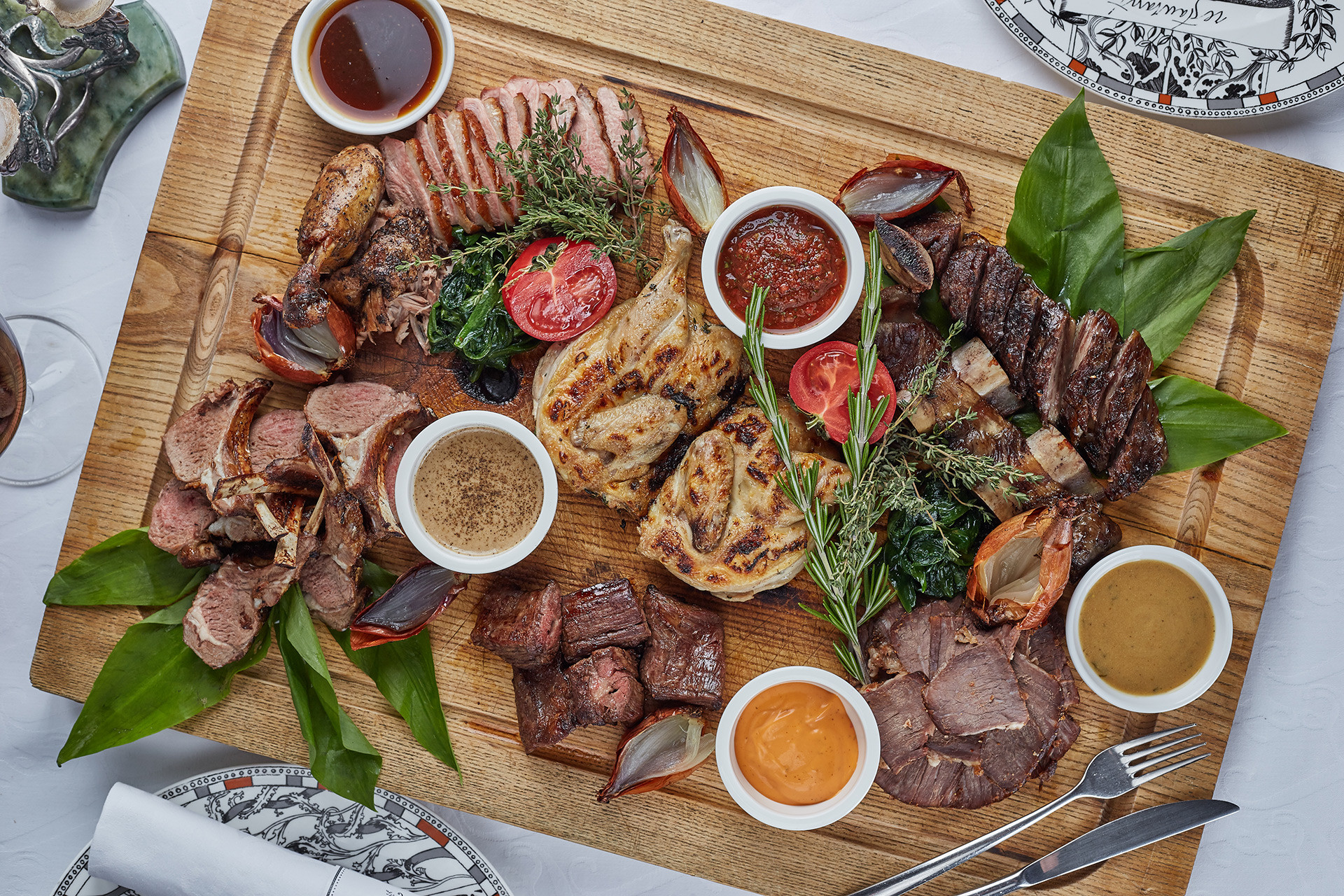 Press Photo
Specially for football fans, Le Restaurant has prepared half a dozen types of beers and burgers with foie gras, rocket leaves, and mushroom sauce, accompanied by nachos.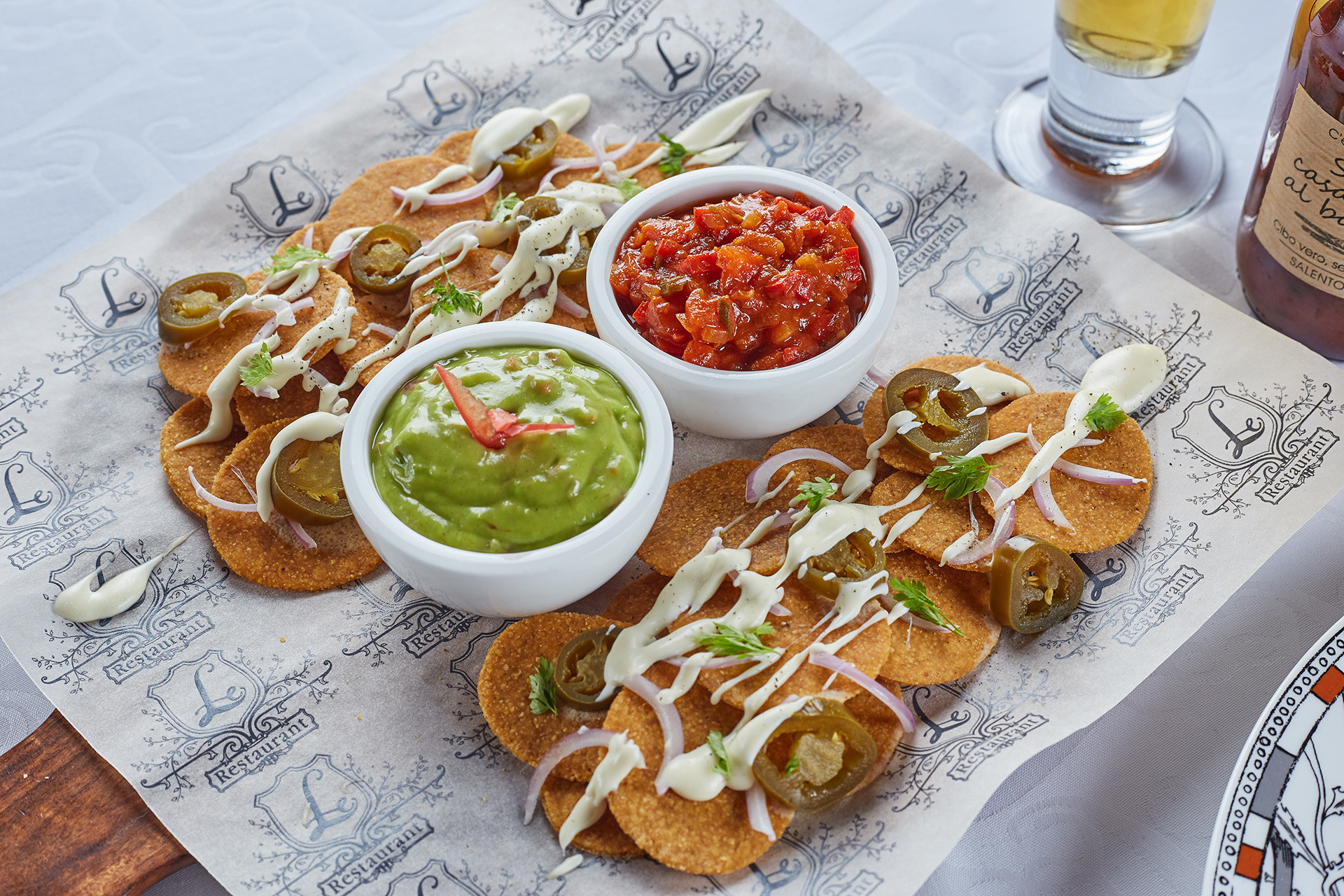 Press Photo
Average bill: $40
2-nd Zvenigorodskaya Street, 13, bld. 1
+7 (495) 258 28 08, +7 (499) 244 07 72
lerestaurant.ru(in Russian)
4. Modus
It's worth coming to Modus for several reasons: To watch football on a huge screen inside or on the veranda, to gaze across the city from the new terraces, and of course to eat the restaurant's special dessert - the Russian World Cup.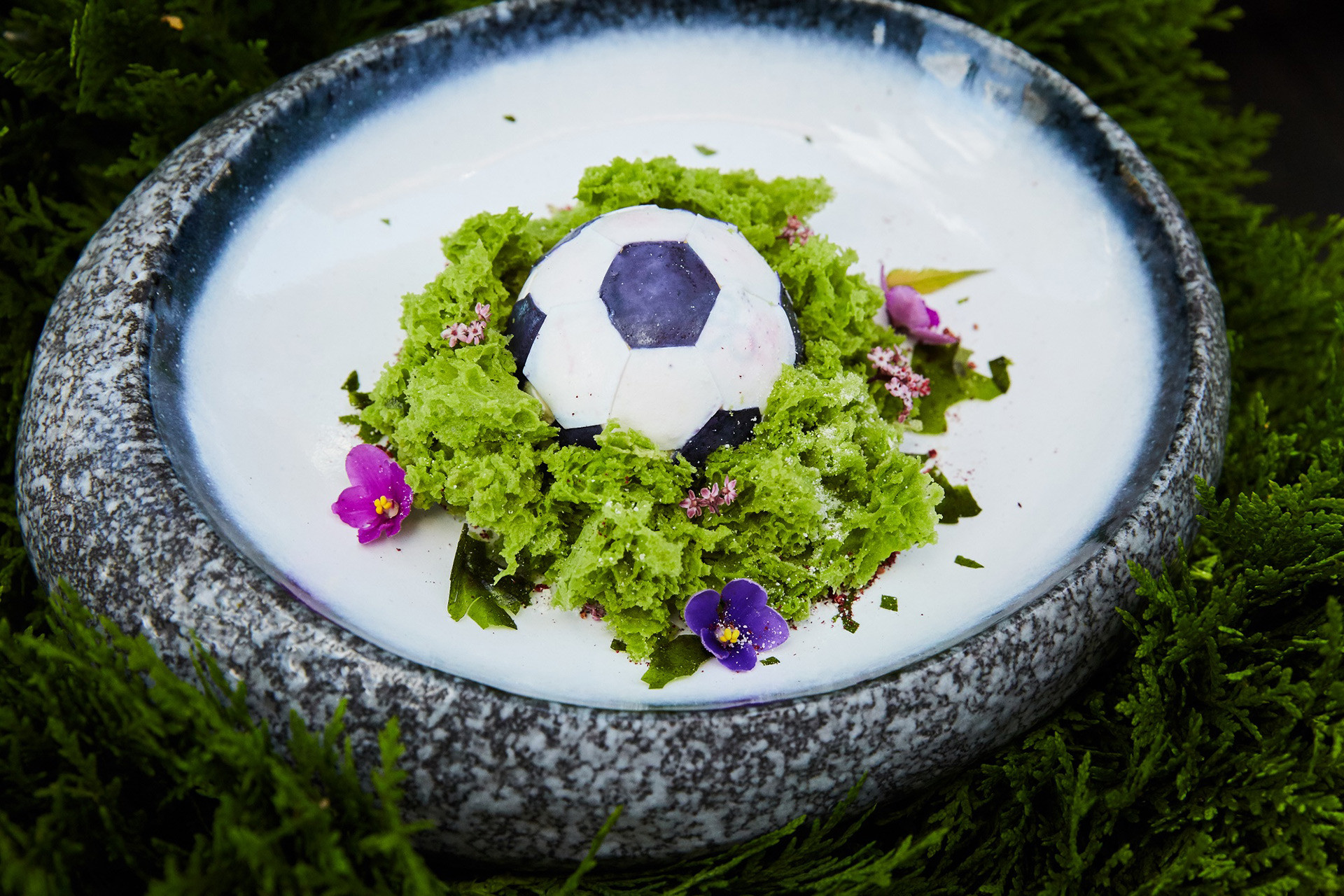 The Russian World Cup.
Press Photo
A special football menu of snacks has been made by chief gastro botanist Andrey Kolodyazhny. Prepare for the unexpected.
Average bill: $80
1st Truzhenikov lane, 4
+7 (495) 221-10-23
modusfriends.ru(in Russian)
5. Nikita
What do you think about watching football in a Russian mansion from the early 20th century in the center of Moscow? Nikita, with its cozy terrace, provides such an opportunity.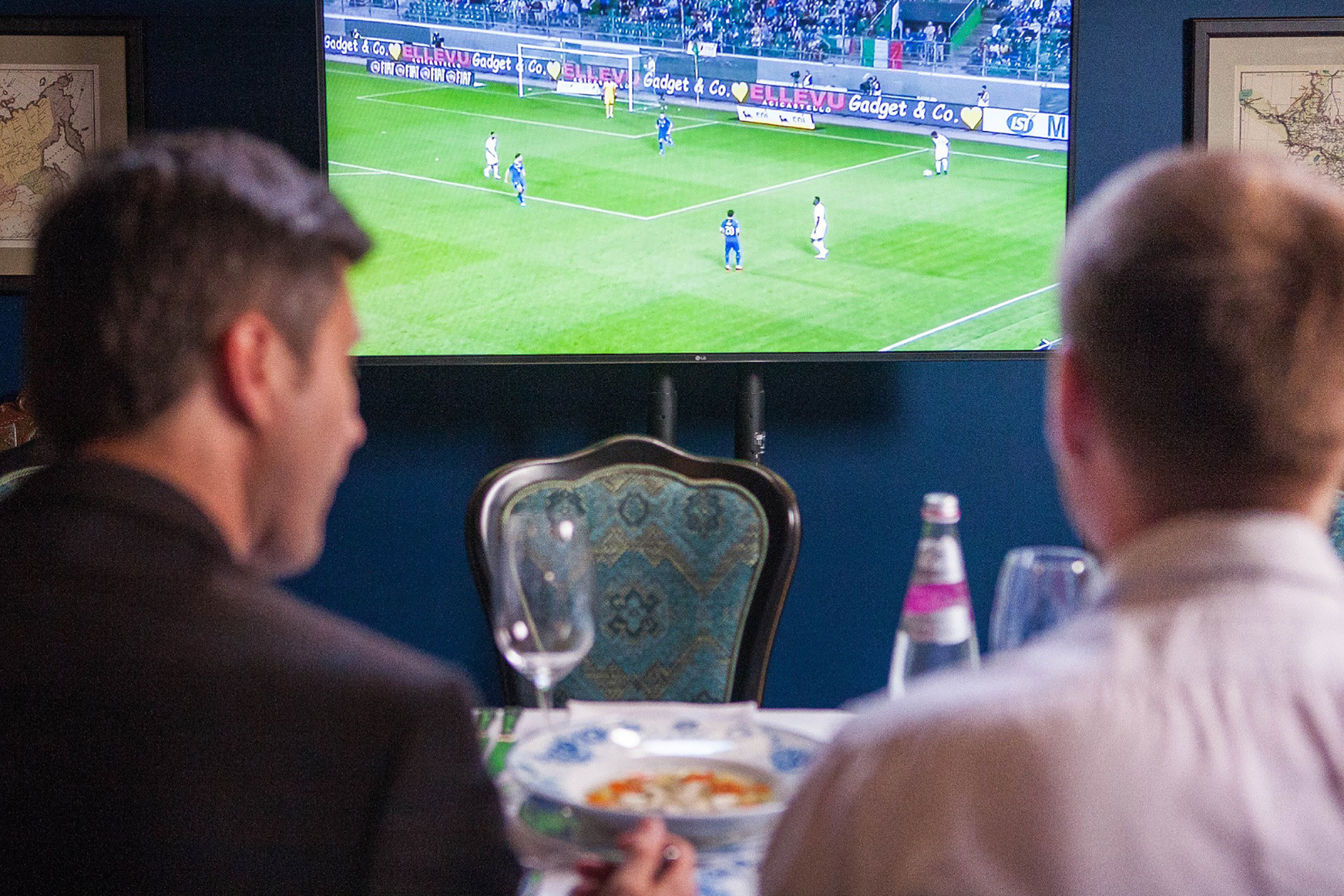 Press Photo
Come here to watch the most important matches and party like a Russian. The live music here will surprise you. If not, order a set "Party Like a Russian" consisting of four shots (hrenovuha, wheat moonshine, vodka, and semigaras), and snacks. Beer is also on the menu, as well as many types of homemade sausages.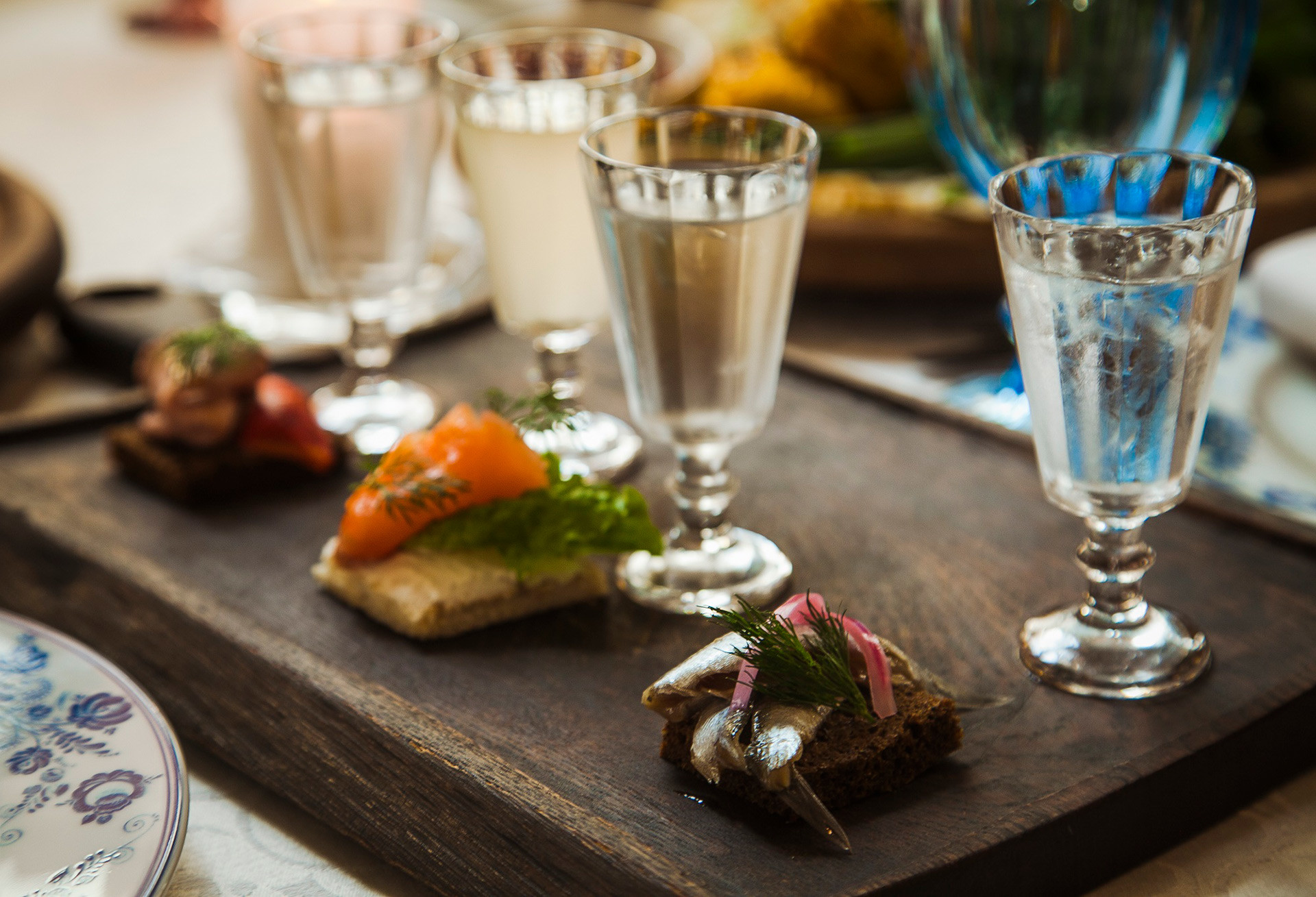 A set "Party like a Russian".
Press Photo
Average bill: $40
Bolshaya Nikitskaya, 60 bld. 2
+7 (495) 7995590
We talked to locals and learned about the places where you can eat well, even if you have only 300 rubles in your pocket. Here is our list of 7 best cafes to eat for 5$ in Moscow.
If using any of Russia Beyond's content, partly or in full, always provide an active hyperlink to the original material.