How foreigners change Russian cuisine: Australian Sebbie Kenyon cooks 'golubtsy' with foie gras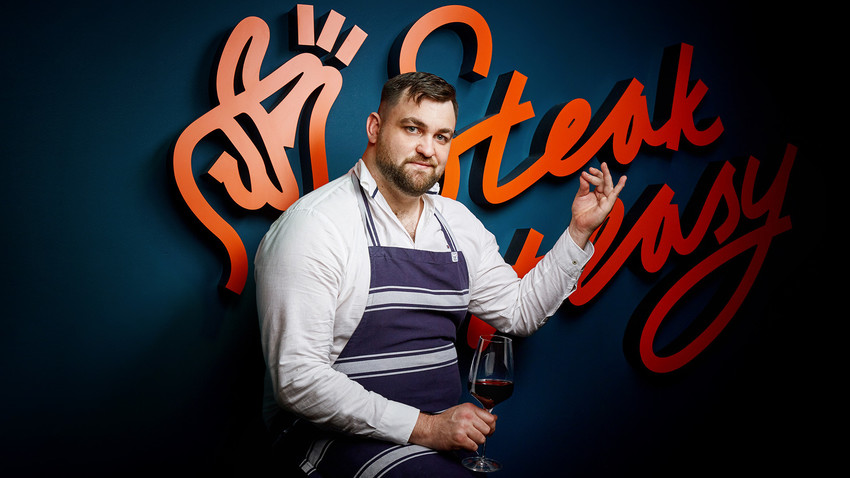 A young chef believes there are no rules in the restaurant world and cooks cabbage rolls with foie gras and borscht paste.
Born into a family of restaurateurs in Australia, Sebbie Kenyon never wanted to be a chef. He believed rugby glory was his future. But after a couple of unfortunate injuries he had to end his sports career, and follow his family into the culinary arts.
After several years working in Australia and France (Parisian restaurant 'Frenchie to Go') Sebbie Kenyon came to Moscow to help out his fellow Australian chef, Glen Ballis, at the restaurant Lesartists. Soon he was invited to work at Voronezh, a new restaurant that quickly became popular and where he created his own version of pastrami sandwiches and burgers.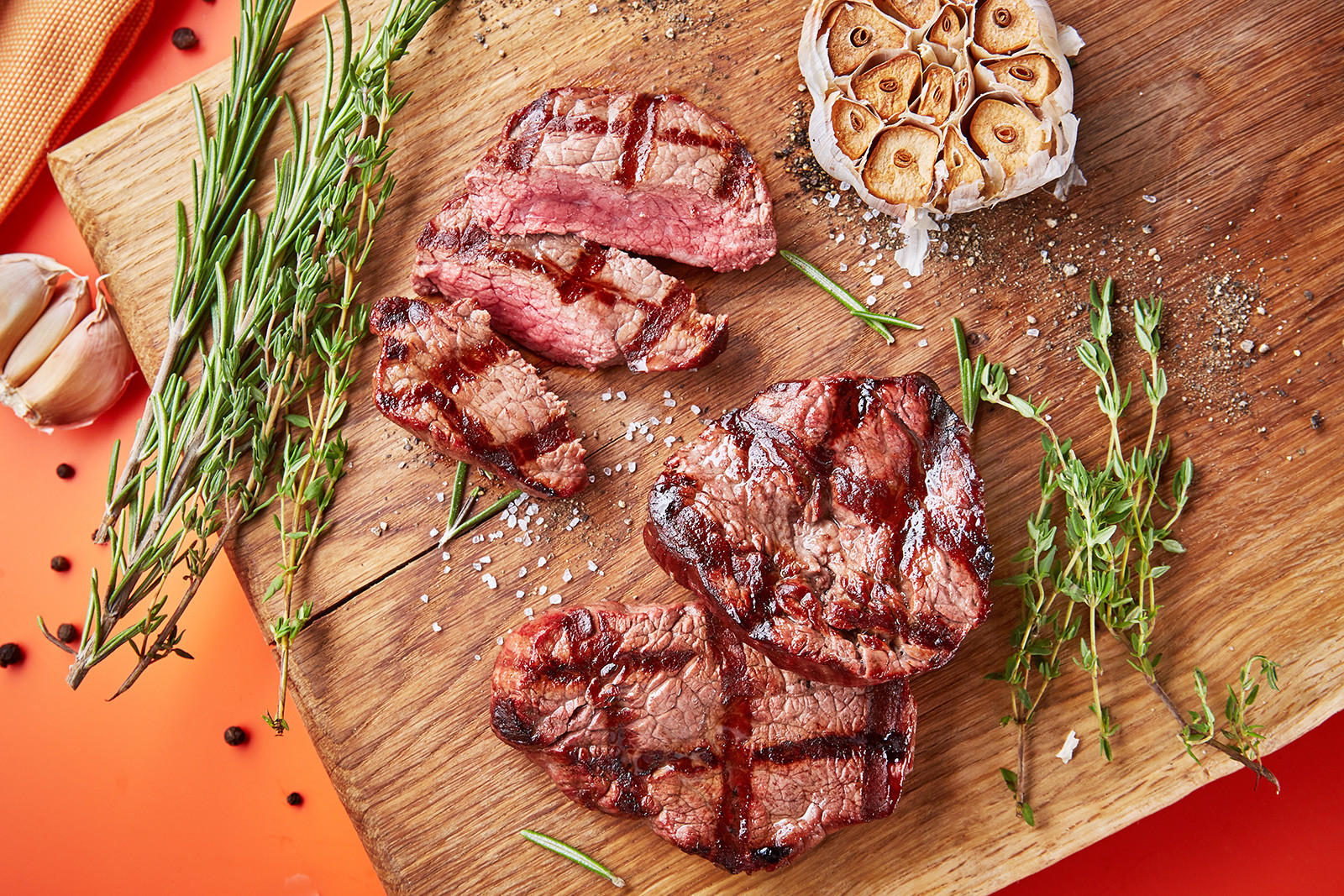 Now, Kenyon works in Moscow's Steak It Easy, where he tries to use the best of the whole cow, chicken or fish from nose to tail or beak, and Sebbie Kitchen & Bar in Kazan. In December he is opening a new place in Moscow. We talked to him about his culinary projects and learned his secret recipe for golubtsy with foie gras.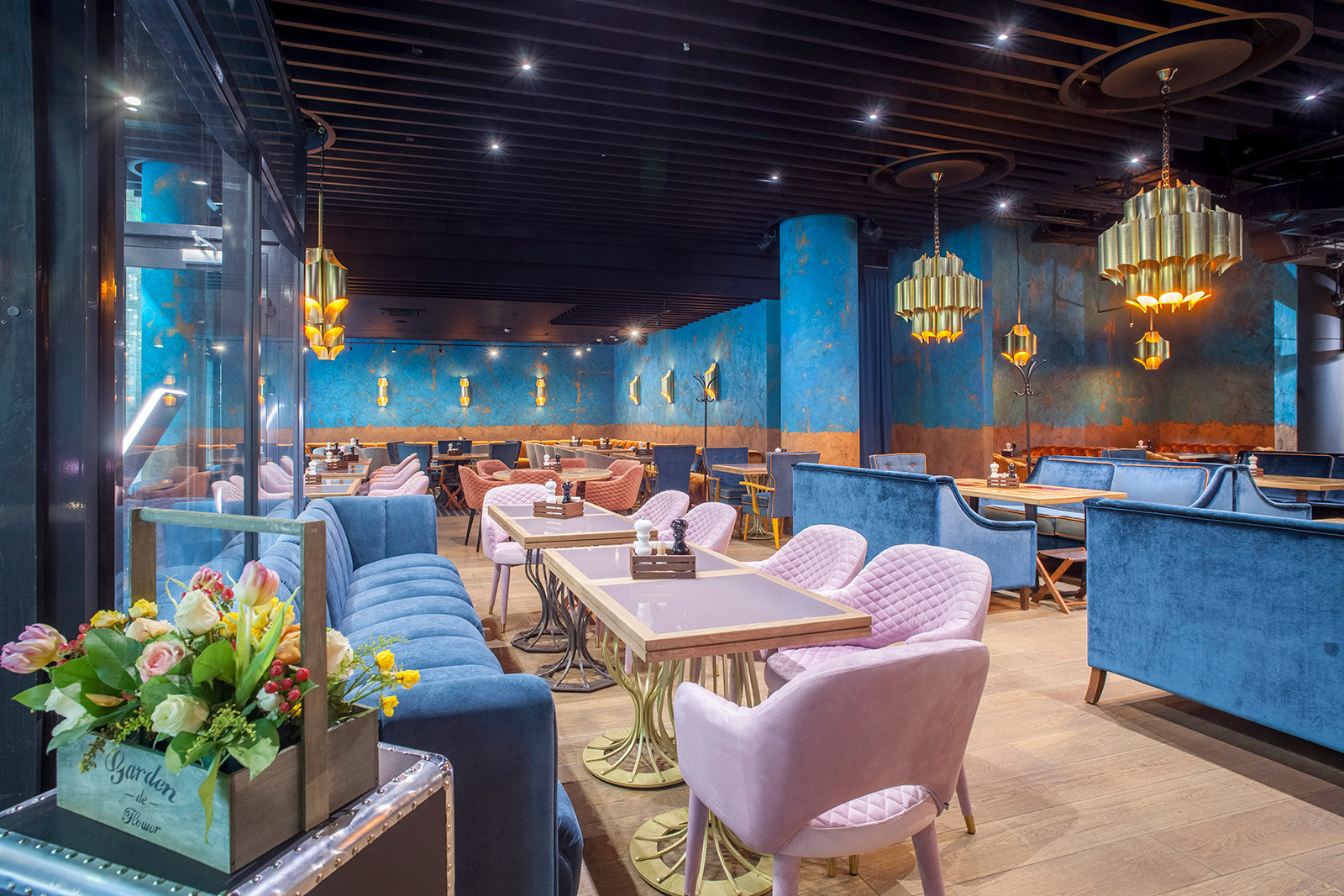 Steak It Easy
Press Photo
How do you like Moscow?
This is a special place for me just because my first son was born here. Did I think I would be here three years on? Probably not, but I really love the city.
What are your culinary plans for the future?
Sebb's raw and fire bar is opening this December in Moscow. I'm really excited about this big local market with fish and meat. There will also be wine and beer, and it will be a place to come and chill around a big open grill fire.
I'm now working on a New York pizzeria and New York style bakery in Moscow. I'm in love with croissants, and I hope it will open in the new year in partnership with my French friends.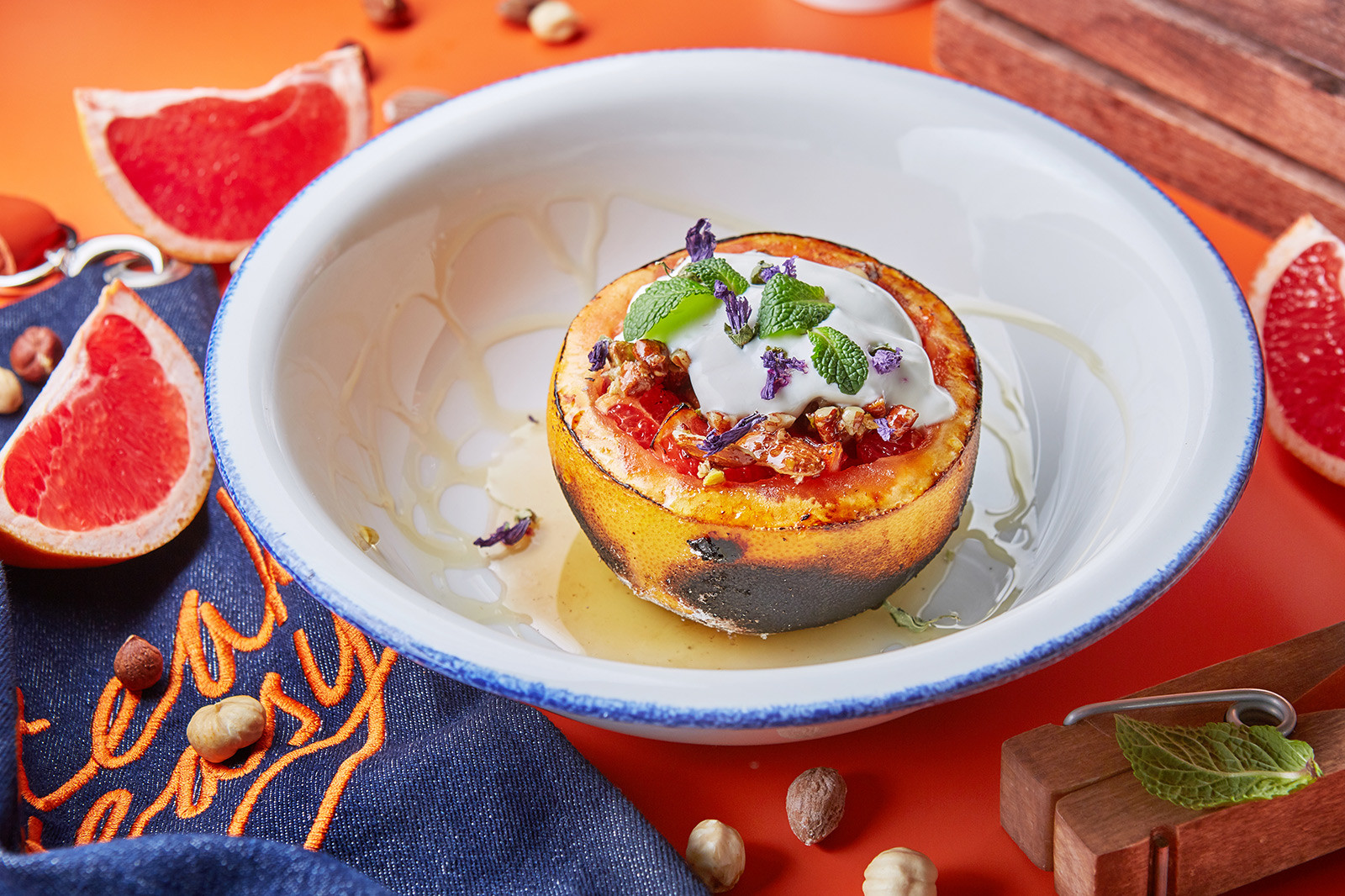 Grapefruit brûlée with nut mix
Press Photo
How do you like Russian food? What is your favorite dish?
Golubtsy, (meat cabbage), that's what I love to put in my mouth. We have done our take on golubtsy using braised beef and foie gras, and braised the cabbage in a borscht sauce mixer; this is the result of my journeys in England, France, Ukraine and Russia.
Golubtsy made from marble beef with foie gras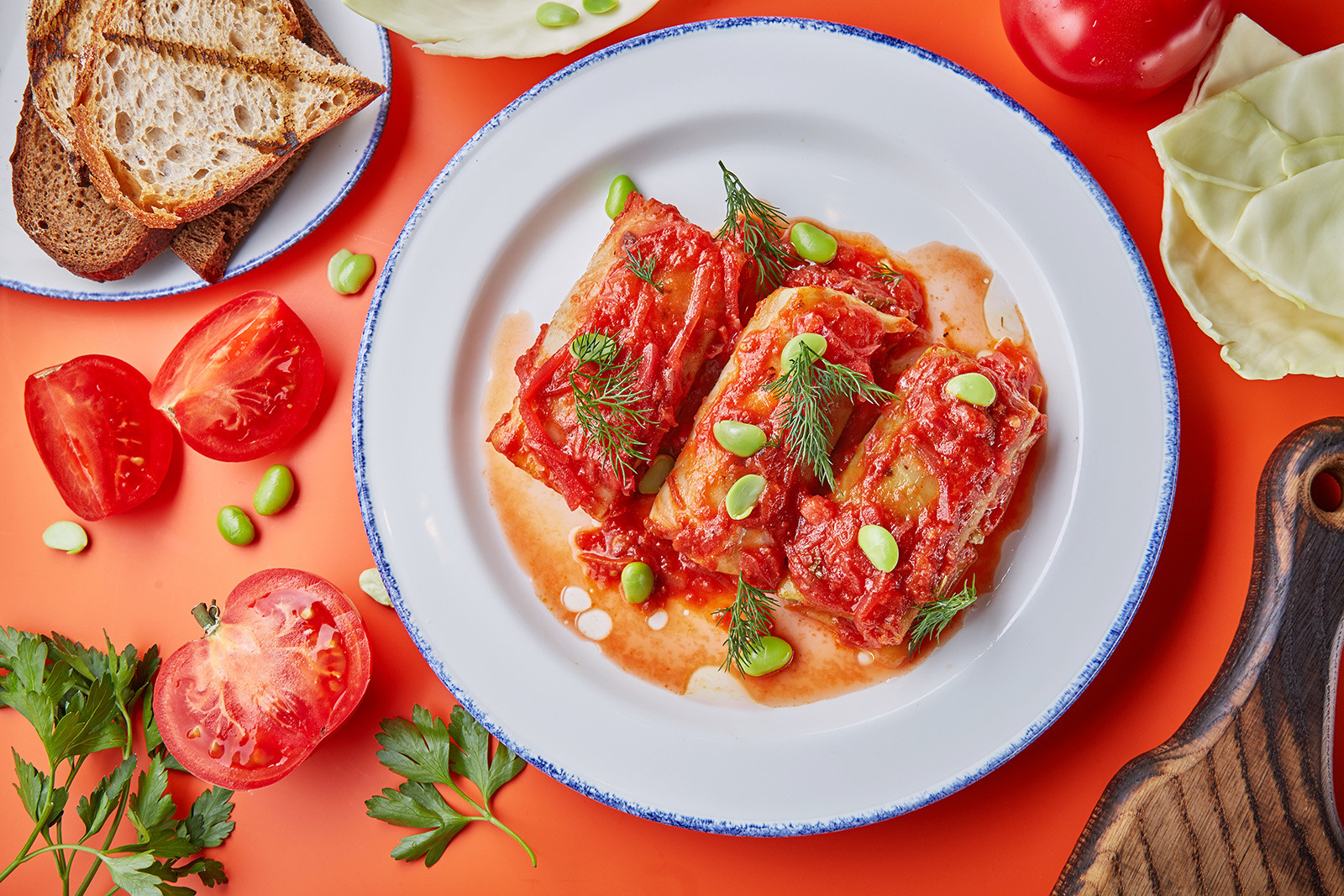 Golubtsy (cabbage rolls) with foie gras
Press Photo
Ingredients:
Marble Beef - 500 g
Sauce Demi-glace - 70 g
Meat broth - 300 g
Vegetable borscht paste - 950 g
Cabbage - 200 g
Foie Gras - 40 g
Onion - 150 g
Carrot - 60 g
Vegetable oil - 20 g
Sour cream - 30 g
Fresh greens - 2 g
Salt, pepper
Ingredients for vegetable borscht paste:
Onion - 40 g
Carrots - 40 g
Beetroot - 220 g
Vegetable oil - 20g
Sugar -10g
Tomato paste - 50g
Potatoes - 320 g
Cabbage - 120 g
Salt - 5 g
Garlic - 5g
Vinegar -16 g
Pepper -1 g
Meat broth - 1 l
Cooking vegetable borscht paste:
Cut into straws beets, carrots, potatoes, cabbage, and onions.
Stew beets in water, add onions and carrots. Add tomato paste, vinegar and sugar; mix and simmer until vegetables are cooked.
Add cabbage in the boiling broth, and wait until half cooked; then add potatoes, and cook until vegetables are cooked. At the end, add cooked onion, beets and carrots, and stew until ready.
Cooking golubtsy:
Fry the beef on both sides; put in a baking pan, and add half of the vegetable borscht paste, demi-glace sauce and beef broth; then put in the oven, and simmer until the meat is soft.
Prepare cabbage leaves; remove the thick ones, and blanch in boiling water.
Boil the carrots, and then cut into long strips.
Chop the onion, and fry until golden brown.
Make meat filling. Cut the beef into strips; add boiled carrots, onion, pieces of foie gras, and some of the meat broth.
Wrap the meat filling in cabbage leaves, put in a baking pan, add the remaining borscht paste, and simmer until ready.
Serve golubtsy with sour cream and sprinkle with chopped greens.
Read how Russians cook golubtsy: These homemade 'pigeons' will make you fall in love with Russian cabbage rolls
In our new series "How foreigners change Russian cuisine," Russia Beyond sits down with Moscow's brilliant foreign chefs to talk all things food and to get you, our readers, a special Russian recipe in their own original interpretation, that you can easily make at home.
If using any of Russia Beyond's content, partly or in full, always provide an active hyperlink to the original material.