The most popular dishes ordered by Russians from restaurants
Know any Russians who don't like Philadelphia rolls or Caesar salad? We don't...
Do you think that Russians eat dumplings and pies at every opportunity? Not at all. Food delivery services Delivery Club and Yandex.Eda have unveiled the most popular dishes ordered by Russians in 2018.
1. Burgers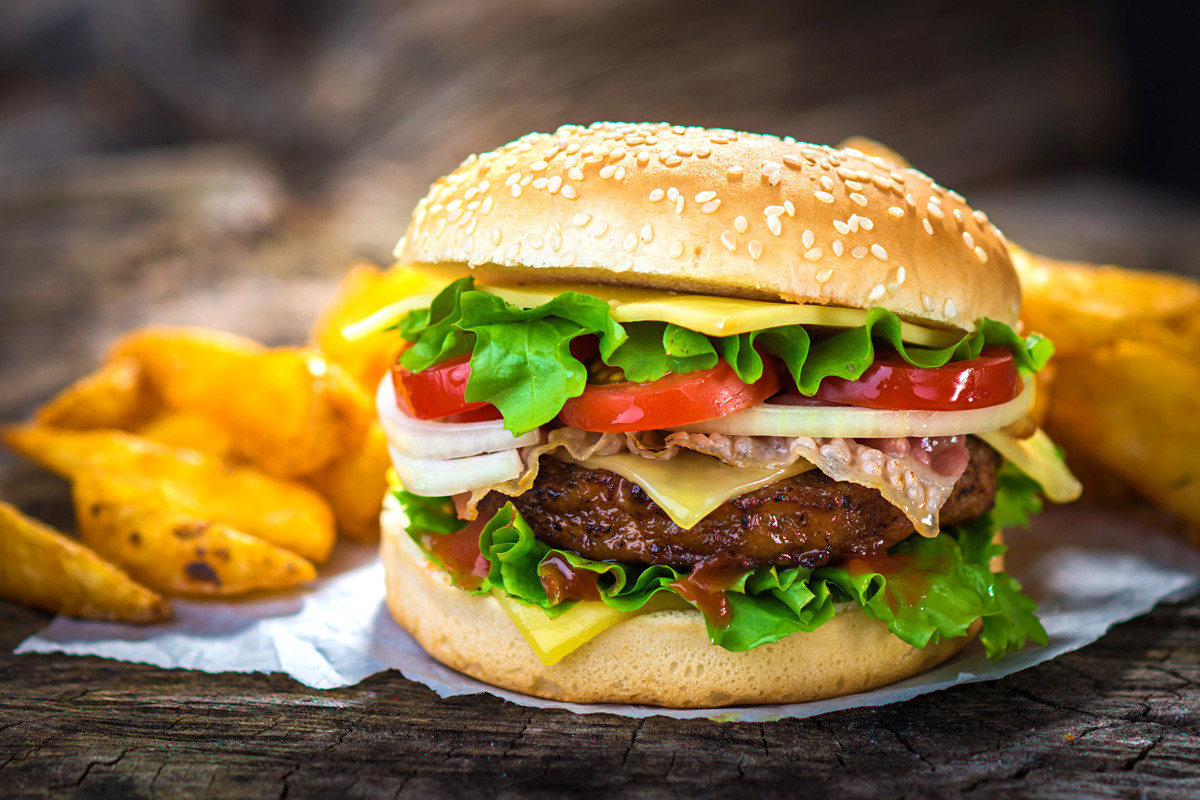 Russians most often order burgers from restaurants, with those from Burger King and McDonald's proving to be the most popular. Moreover, one client of Yandex.Eda ordered as many as 129 chicken burgers, 126 cheeseburgers, and 70 Big Macs over a period of three months. Stick that in your pipe and smoke it, Trump!
Furthermore, burgers are frequently also ordered from mid-priced restaurants like #FARШ. Some customers even complain about having to wait in the queue for 40 minutes while the delivery service loads its bags.
2. Philadelphia and California rolls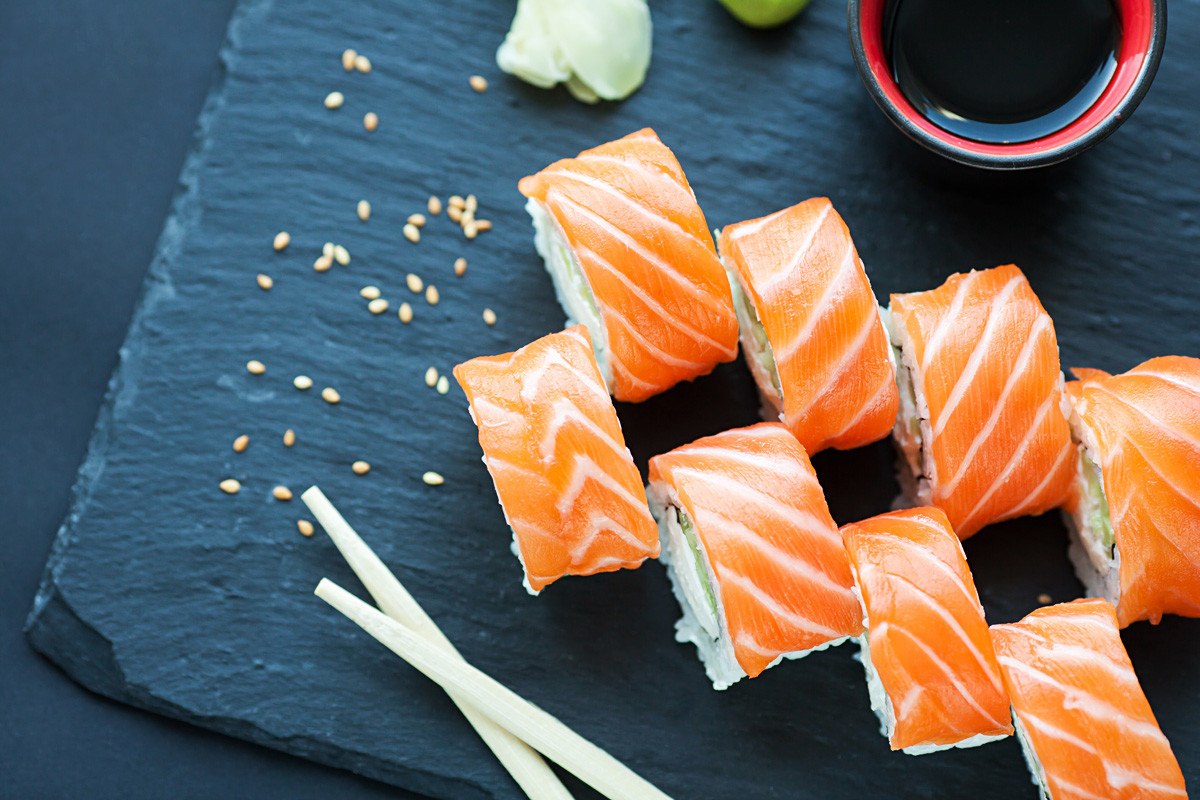 Legion Media
It seems there are sushi bars everywhere in Russia. Admittedly, the most popular rolls with Russians, Philadelphia and California, have nothing to do with Japanese cuisine - these are American inventions. According to the Expert Online website, on average Russians pay more for the delivery of rolls and sushi than pizzas. While the latter are ordered to satisfy people's hunger, the attraction of dishes from Japanese restaurants often hinge on the aesthetics of each dish, and the majority of clients buying sushi are women. According to researchers, Russians love rolls made with salmon much more than rolls with any other fish.
3. Pizza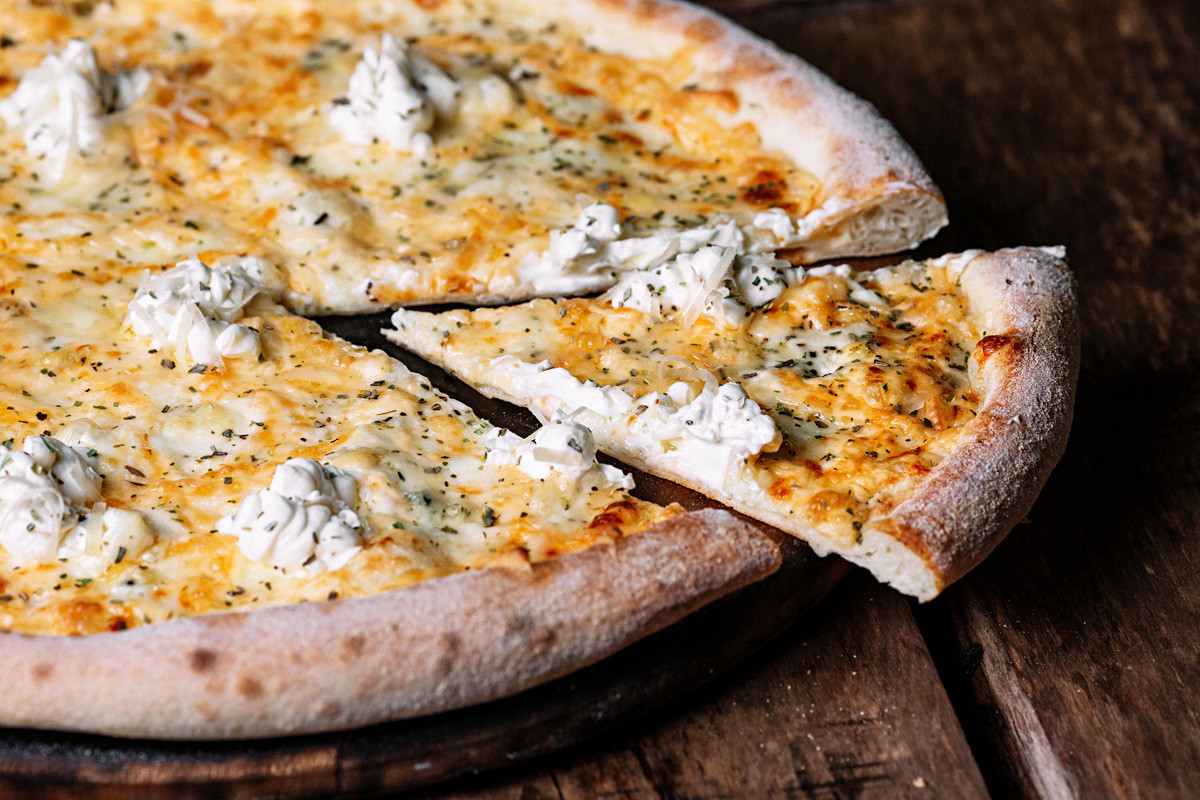 Legion Media
Pizza comes third in the popularity rankings when it comes to restaurant dishes. According to The Village website, Muscovites' favorites are Margherita, Pepperoni, and Four Cheeses pizzas, as well as pizza topped with ham.
4. Pancakes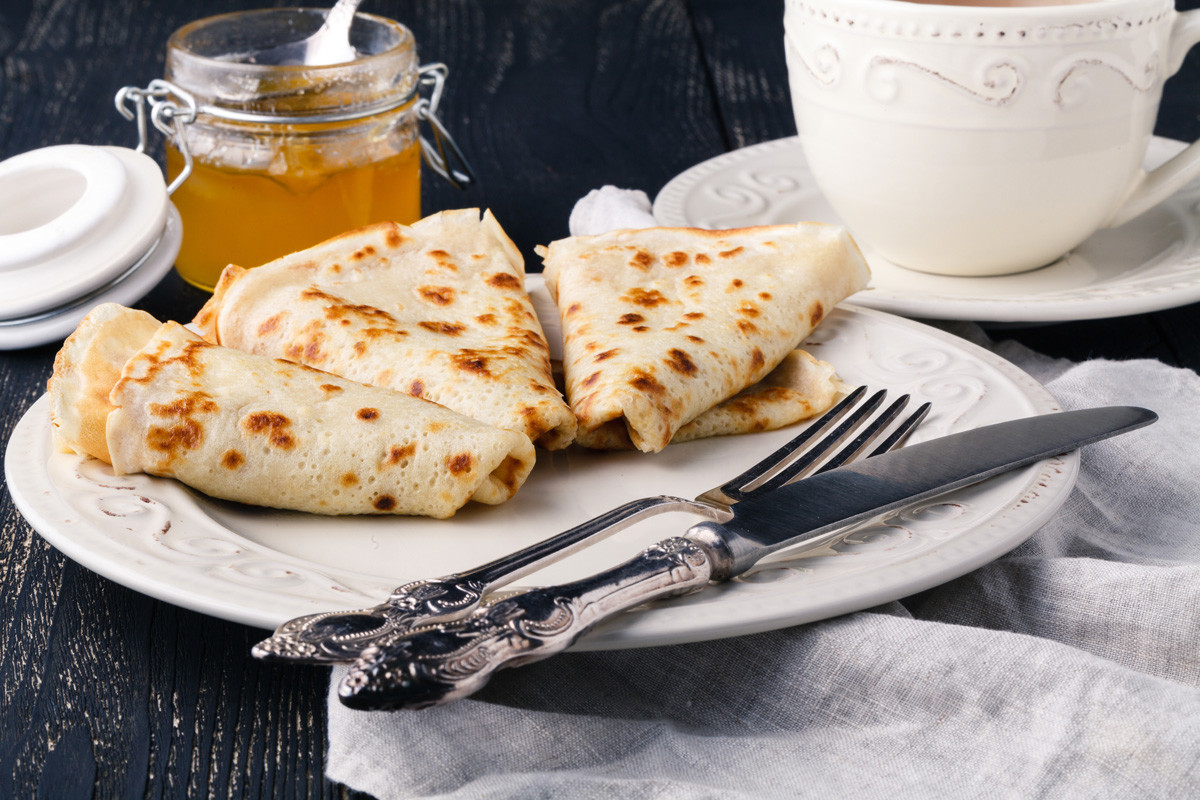 Legion Media
Pancakes remain one of the most popular dishes in Russia. They are made on special occasions as well as for everyday eating, and, when people are pressed for time, they often order them from restaurants. The most popular fillings are cottage cheese, meat, and ordinary cheese.
5. Cream of mushroom soup
Legion Media
According to a poll by FOM [Public Opinion Foundation] at the beginning of 2018, two-thirds of Russians ate soup for lunch, and not only at home but also in cafes or office canteens. It's no surprise then that soup has become one of the most popular restaurant dishes with Russians and, as for cream of mushroom soup with croutons, it can be found on the menu in almost every catering establishment in Russia.
6. Country style potatoes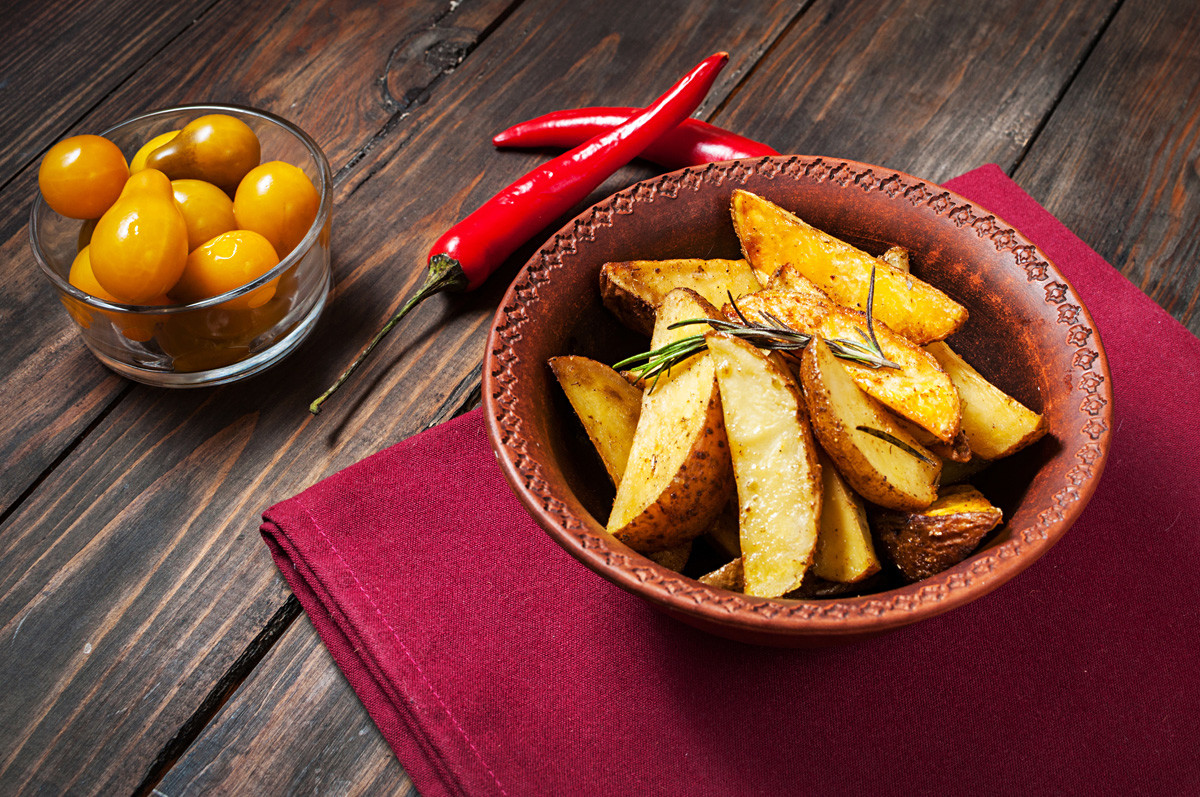 Legion Media
In Russia, alongside familiar French fries, many fast food restaurants also serve country style potatoes. Essentially, they are the same as French fries but thicker and more rustic.
7. Caesar salad with chicken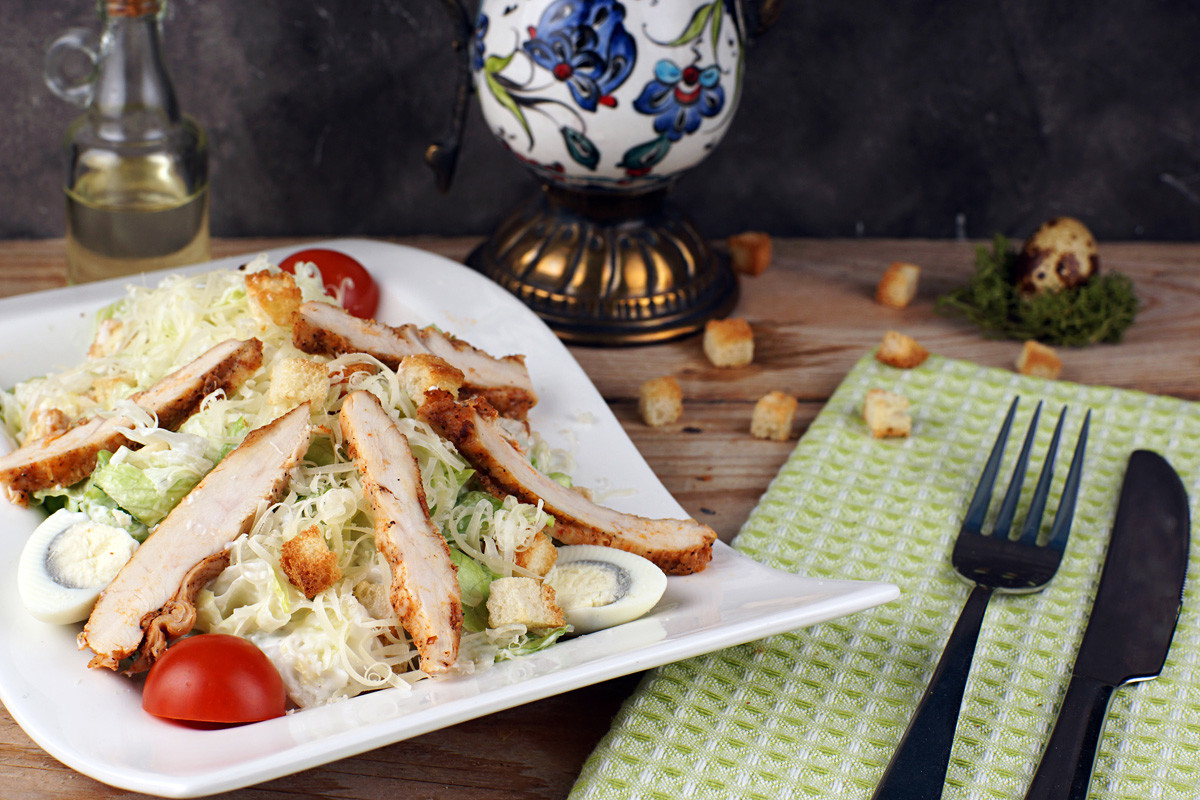 Legion Media
Caesar salad is popular in Russia, and not only in its familiar form. In almost every cafe you will find several versions: with prawns or rye croutons, vegetarian, with tofu or anchovies, etc. Furthermore, this salad has left its trace in unexpected places such as the Teremok chain, where they serve Caesar pancakes, and in McDonald's, which has a Caesar Roll. And they are among the most popular dishes in these fast-food restaurants. In Teremok alone more than 80,000 Caesar pancakes are sold every month. Admittedly, instead of a special sauce, the pancakes are served with ketchup and mayonnaise, but they are still popular.
If using any of Russia Beyond's content, partly or in full, always provide an active hyperlink to the original material.