Russian Il-20 aircraft shot down in Syria: Who is responsible?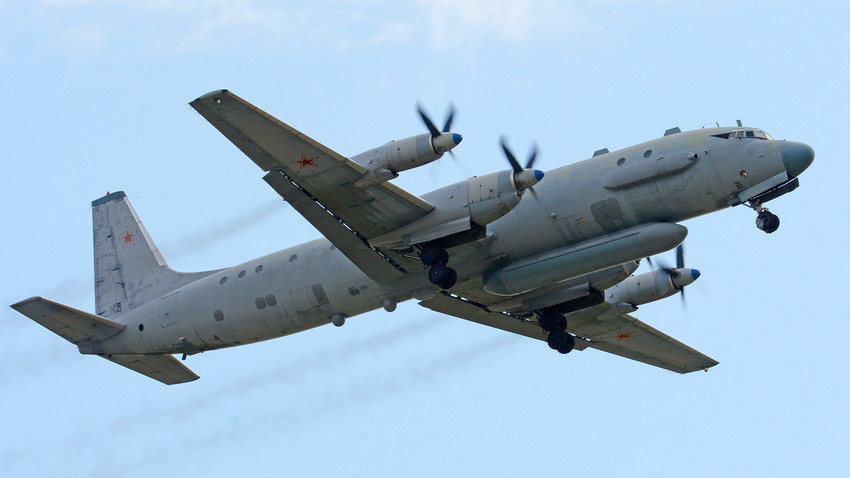 The surveillance aircraft had 15 servicemen on board when it disappeared in Syria's skies.
An Il-20 surveillance aircraft carrying 15 Russian servicemen disappeared from radar on Sept. 17 after allegedly being shot down by Syria. The air defense systems responsible protect Syria from Israeli jets.

"Hiding behind the Russian aircraft, the Israeli pilots put it in the line of fire of Syrian anti-aircraft systems. As a result, the Il-20 was shot down by the S-200 missile system," the Russian Defense Ministry's official spokesman, Maj-Gen Igor Konashenkov, said.

Moscow has described Israel's actions as hostile and said it reserves the right to retaliate.
"As a result of the irresponsible actions by the Israeli military, 15 Russian servicemen have died. This is absolutely out of line with the spirit of the Russian-Israeli partnership," Konashenkov said.
The Il-20
It's a turboprop airliner from the mid-1970s. The ill-fated aircraft had been upgraded with was the latest equipment for radio-electronic warfare. Simply put, the aircraft serves as a kind of locator - it detects ground and air targets, intercepts negotiations between the enemy, and, if needed, can disconnect the enemy's communication and electronics by broadcasting powerful interference.
"The new equipment [on the Il-20] makes it possible to monitor and even 'dazzle' Airborne Warning and Control System (AWACS) and long-range radar detection aircraft," a source from the Russian military told Russia Beyond.
According to the designers, an upgraded Il-20 can also install an "electromagnetic shield" to further disrupt enemy communications.
"Before the electronic interference system starts, the aircraft scans the radio signals in its area of activity. After detecting the frequencies at which the enemy planes operate, the operator of the aircraft turns on interference in the required range," the source added.
The aircraft can transfer all the reconnaissance information it receives to command posts from where, if necessary, missile and aviation systems can be directed to the targets. The plane can also remain the sky without landing for up to 12 hours.
If using any of Russia Beyond's content, partly or in full, always provide an active hyperlink to the original material.