Russia and India sign billion dollar military ship contract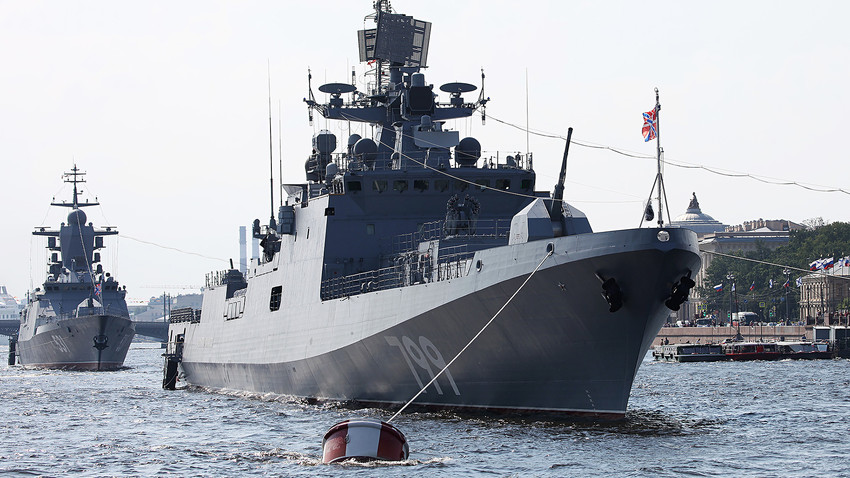 Over the next 3 years, the first Project 11356 frigates fitted with Kalibr cruise missiles will be used by the Indian border guard forces.
In late November, Russia and India signed a $950-million contract for a number of Project 11356 frigates. India is now in line to become the first country aside from Russia to get ships equipped with Kalibr cruise missiles.
Project 11356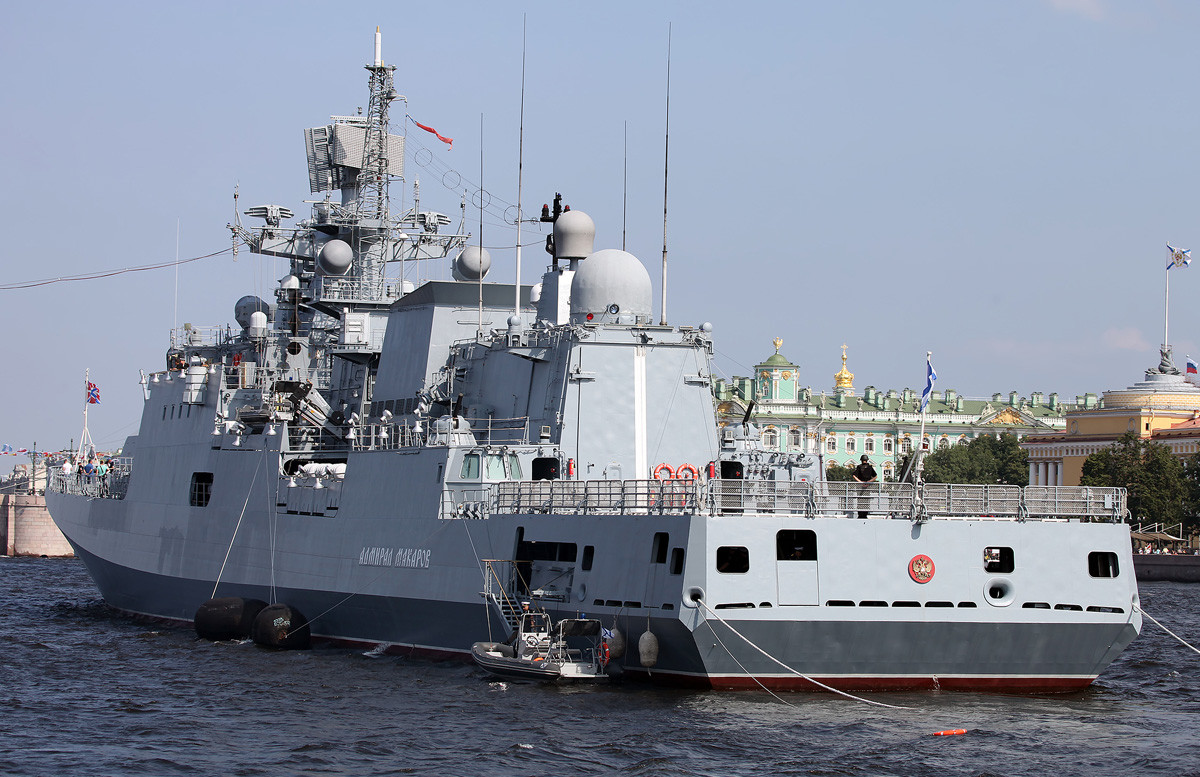 These new-generation ships have low visibility on enemy radar and acoustic reconnaissance systems. They can also reach a speeds of up to 30 knots (about 50 km/h), which is pretty good for a sea beast with a displacement of 4,000 tons and measuring 125 meters in length and 15.2 meters wide.
Project 11356 ships can cover a distance of nearly 5,000 nautical miles before needing to stop at a port to refuel. They are fitted with Russia's latest radar system, the Fregat-M2EM. Furthermore, each vessel has several fire control stations, which direct the onboard anti-aircraft and artillery weapons systems.
These include: the A-190 artillery mount with 100-mm ammunition, which can pierce through enemy ships' steel plating, and a pair of AK-630 anti-aircraft systems with 30-mm-caliber guns. As part of their anti-submarine kit, these ships have two paired 533-mm torpedo tubes and a RBU-6000 rocket launcher hidden in their compartments.
At the stern of the ship, there is also a landing deck for Ka-27 and Ka-31 military and transport helicopters. But the cherry on the cake is the 3S14 launcher, which is loaded with Russia's main striking force, Kalibr cruise missiles, which have been baptised in fire in Syria.
Kalibr missiles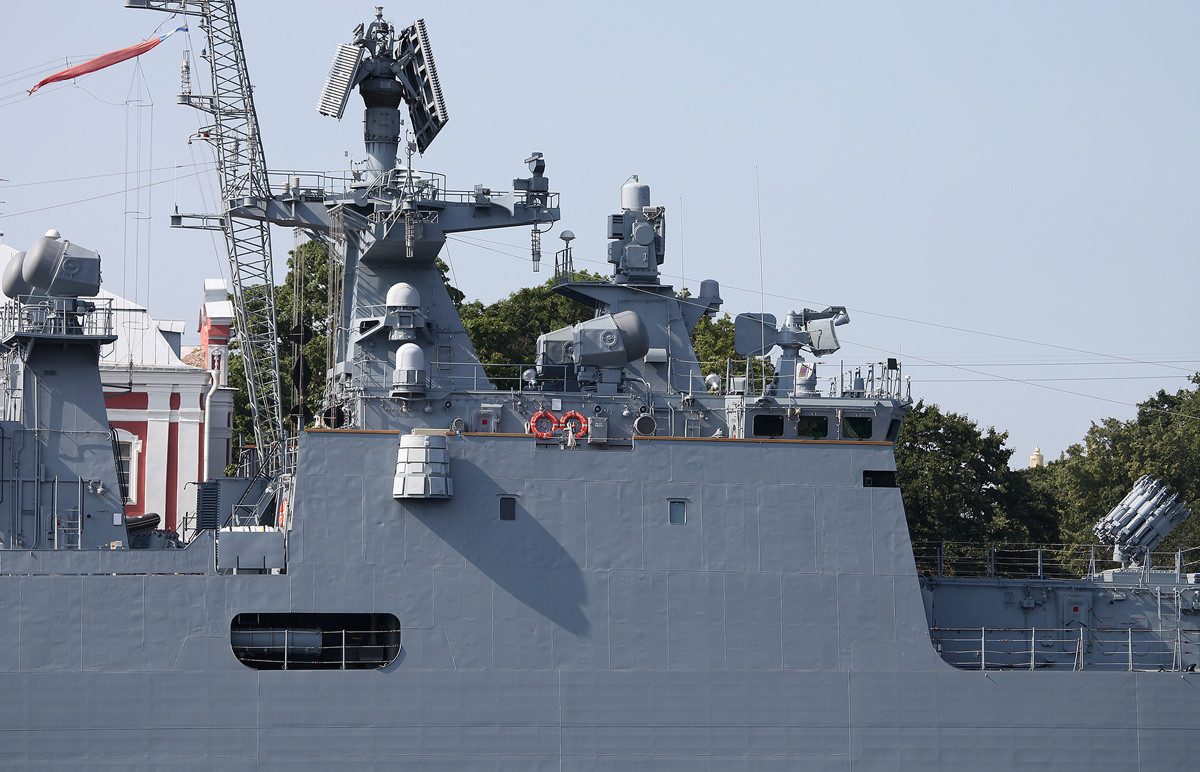 These cruise missiles are the core of Russia's "missile shield" and are deployed on all the county's newest ships and submarines.
Their effective range varies from 300 to 2,600 km (the range of missiles exported abroad is half of that of the missiles supplied to the Russian armed forces). Furthermore, each Kalibr missile travels on a terrain-hugging trajectory, making it practically impossible to detect and destroy.
One important aspect is the payload of these missiles. Over the next decade, technological developments will make it possible to deck them out with a warhead similar in power to a nuclear weapon, but without the radioactive aftermath.
If using any of Russia Beyond's content, partly or in full, always provide an active hyperlink to the original material.