There'll be free entrance to museums, a gastronomic festival, and evening fireworks to enjoy, so get out the house and spend this day with some Muscovites.
This year, the Russian capital turns 870-years-old. The city will celebrate its birthday for 10 days from Sept. 1, but the most important events will take place on the weekend of Sept. 9 to 10. The Metro and Central Circle urban railway line will stay open for 24 hours during the weekend.
Tverskaya Street will be the life and soul of the party. People will be able to learn about the city's famous buildings and prominent Muscovites at several outdoor events and parks. So what will be on?
Spasskaya Tower military music festival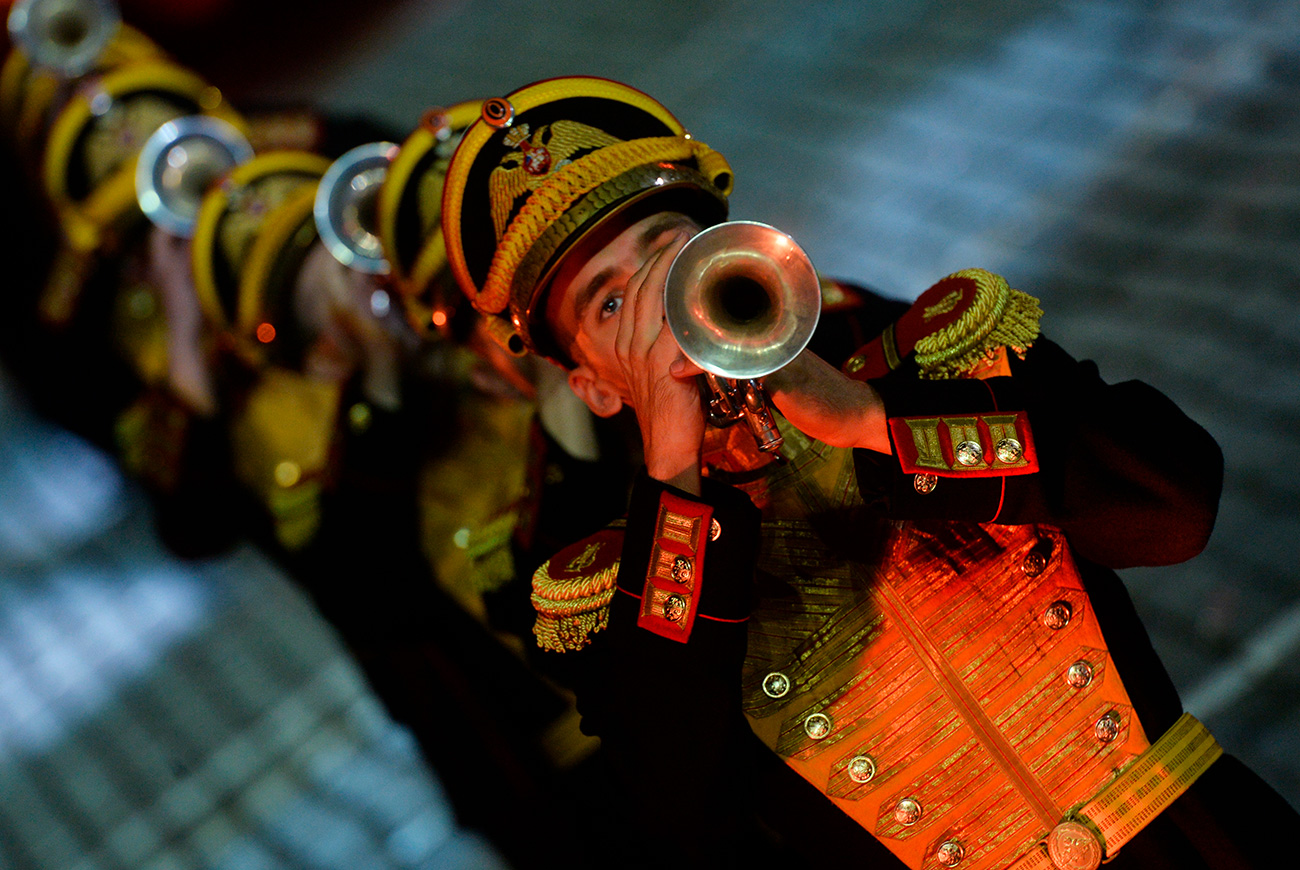 Spasskaya Tower 2016 international military music festival. / Eugene Odinokov / RIA Novosti
The international military music festival Spasskaya Tower will take place from Aug.26 to Sept.3 on Red Square. This year 29 military bands from Russia, Austria, Armenia, Belarus, Egypt, India, Italy, Kazakhstan, China, Turkey, Uzbekistan, Switzerland, and Chile will be making the noise.
On Sept. 2, the musicians will give 12 performances in different Moscow parks. You can check the schedule and buy tickets online.
Workshops and competitions on Tverskaya Street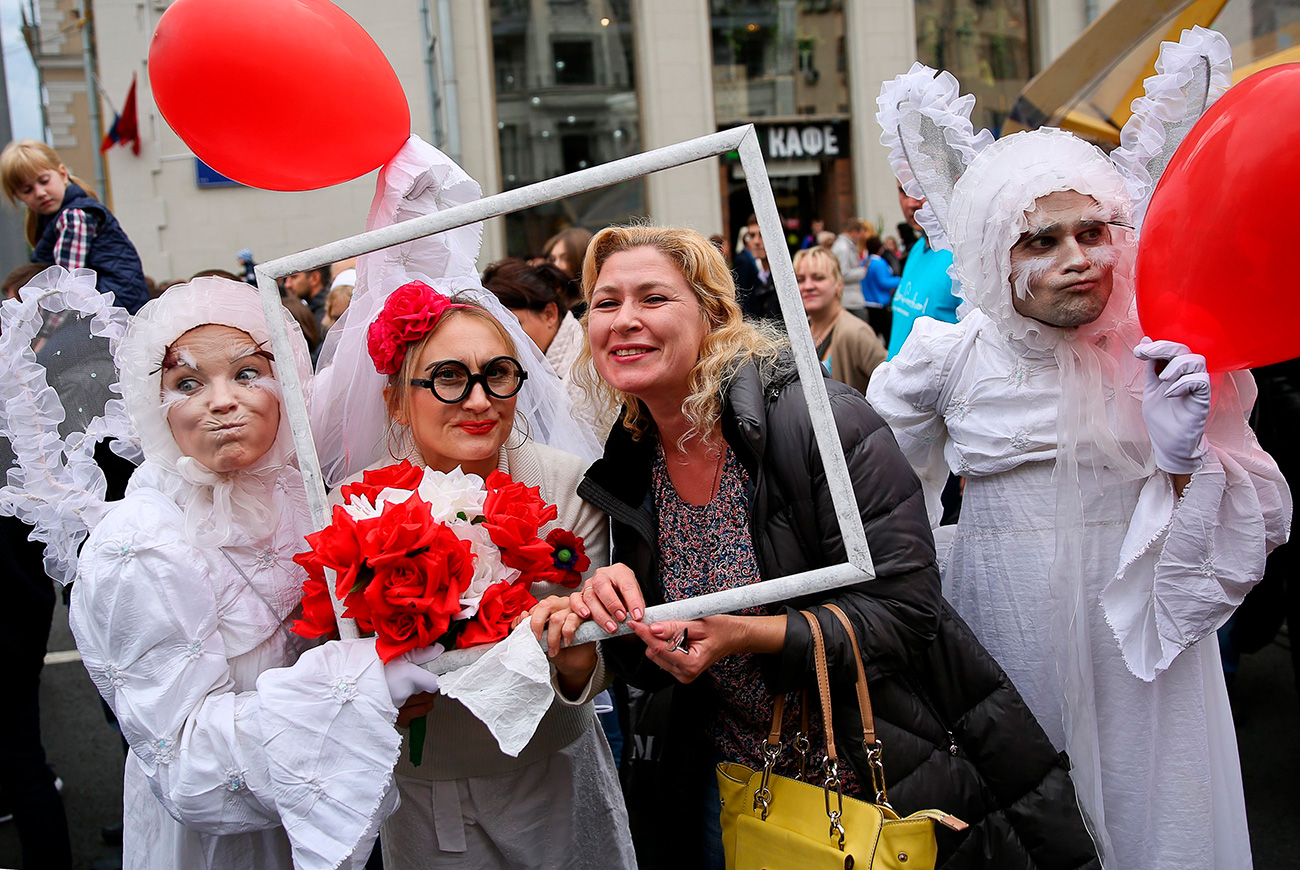 Tverskaya Street will be the life and soul of the party. / Kirill Zykov / Moskva Agency
A few themed venues will be opened on Tverskaya Street, which will become a pedestrian street on City Day - no cars! Contributions of famous Muscovites to the capital's history and the country as a whole will be on display on the street on Sept. 9 and 10. Things will kick off at 10 a.m. so make sure not to miss the Mir deep-water submersible station, the Mars and Lunar Roving vehicles, and a model of the solar system.
The Stalinist high rises, Pertsov House, Ryabushinsky Mansion (Gorky's House) will all be highlighted as Moscow's architectural achievements.
People will be able to see one of the largest parkour parks in Russia installed on Kamergersky Lane. There will also be a climbing wall in the form of Moscow City's towers at a height of about 10 metres with 15 different routes for adults and children. On Sept. 9 and 10, you'll be able to watch flowboarding and bodyboarding on Manezhnaya Square.
Gastronomic festival: 'The time of Moscow cuisine'
On the same weekend, 11 Moscow restaurants will cook dishes on the Tverskaya Street, which were either invented in Moscow or were popular at different times throughout the ages. Veal forshmak, belyash, shashlik, bird's milk cake, raf coffee, and even a Moscow dish of the future - created especially for this festival by Vladimir Mukhin, the head chef of Russia's only restaurant in the World's 50 ranking: White Rabbit. Come and try!
Festive fireworks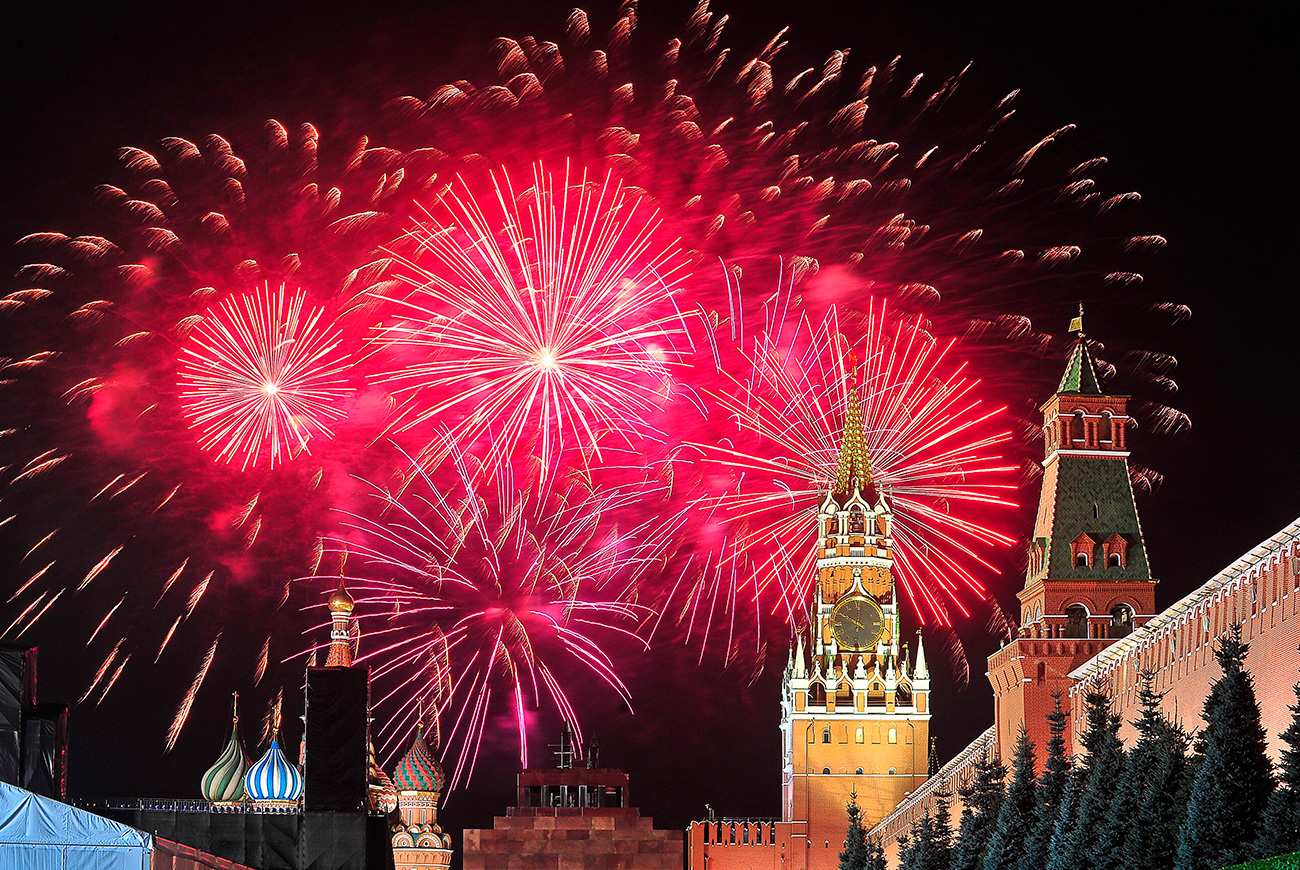 Fireworks will be launched from 13 sports in Moscow. / Sergei Kiselev/Moskva Agency
On Sept. 9 at 10 p.m. shimmering fireworks in the shape of peonies, chrysanthemums, snakes, hearts, and other images will light up the night sky. A total of 13,000 volleys will be launched from 13 different spots. On Raushskaya Embankment, Poklonnaya Hill, and Brateevsky Park people will be able to see the number 870 sparkling in the sky.
Free museums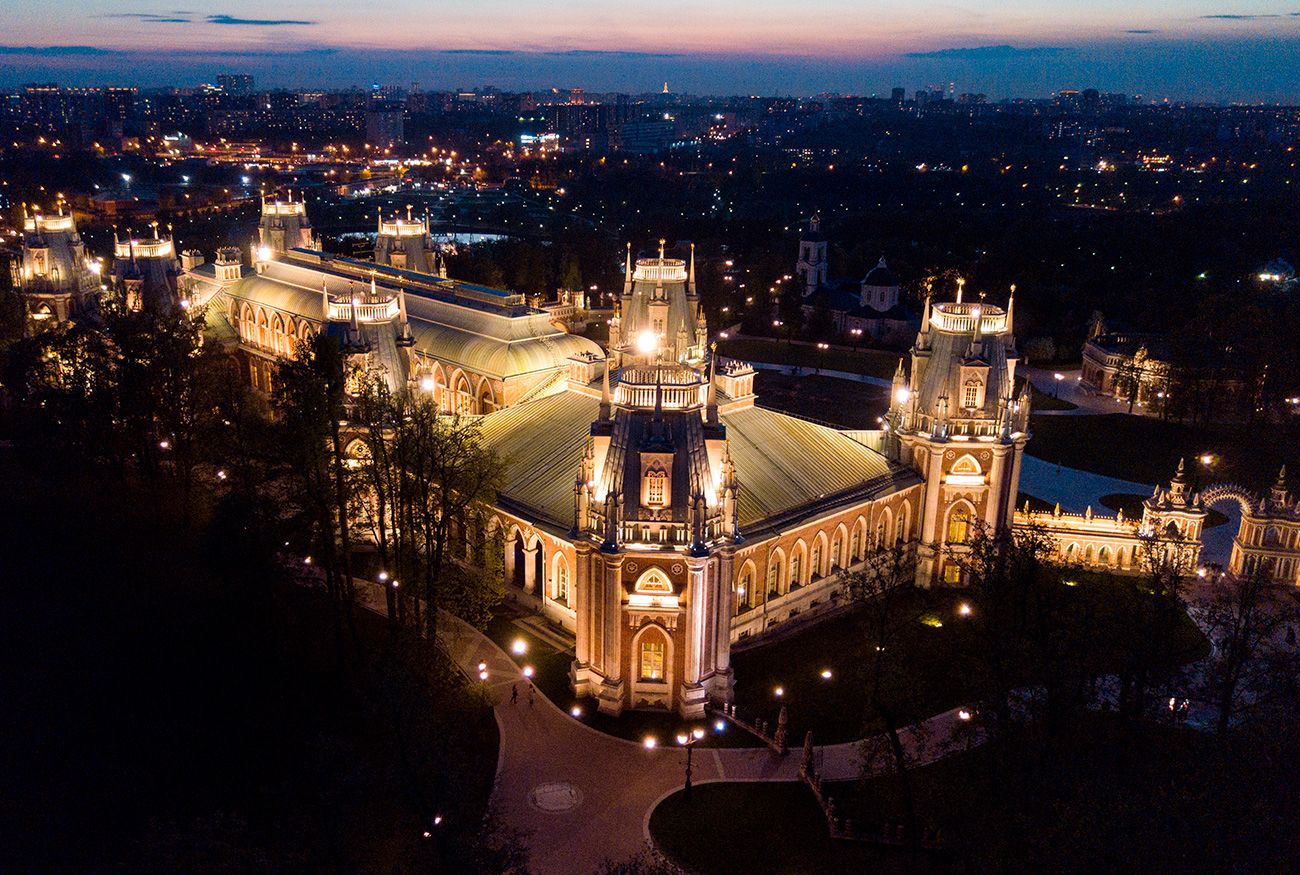 The Grand Tsaritsyno Palace. / Maksim Blinov/RIA Novosti
You can visit a number of Moscow's museums absolutely free of charge on Sept. 9 to 10 (also the entrance to certain museums is free on the third Sunday of each month). A total of 80 sites will be open for free, among them: Moscow's Museum of Modern Art, Museum-Panorama The Battle of Borodino, Museum of Moscow, English Yard, and the GULAG History Museum.
Many museums have prepared special exhibitions for Moscow City Day. For instance, the Museum of Moscow will show the Russian capital through the eyes of foreigners. In addition to drawings and engravings, there will be a show devoted solely to expats' belongings.
Free guided tours
The Moscow Zoo, Tsaritsyno Museum, Marina Tsvetayeva House Museum, and 70 or so other museums and parks will be offering around 200 free guided tours on Sept. 9 to 10. The Kuskovo Estate will hold a tour devoted to the history of the famous mansion and its first owner, Count Pyotr Sheremetev. The Garage Museum of Contemporary Art will also hold an architectural tour around Gorky Park; the Pushkin State Museum will put on a walking tour around Arbat Street. To register, please visit the museums or the official website of the Moscow City Mayor.
You'll also be able to attend 50 free guided tours in Russian with the Moscow Walking Tour. The schedule is on their official website. There are also paid tours in English - registration is possible on their site, too.
Tour of the Moscow Central Circle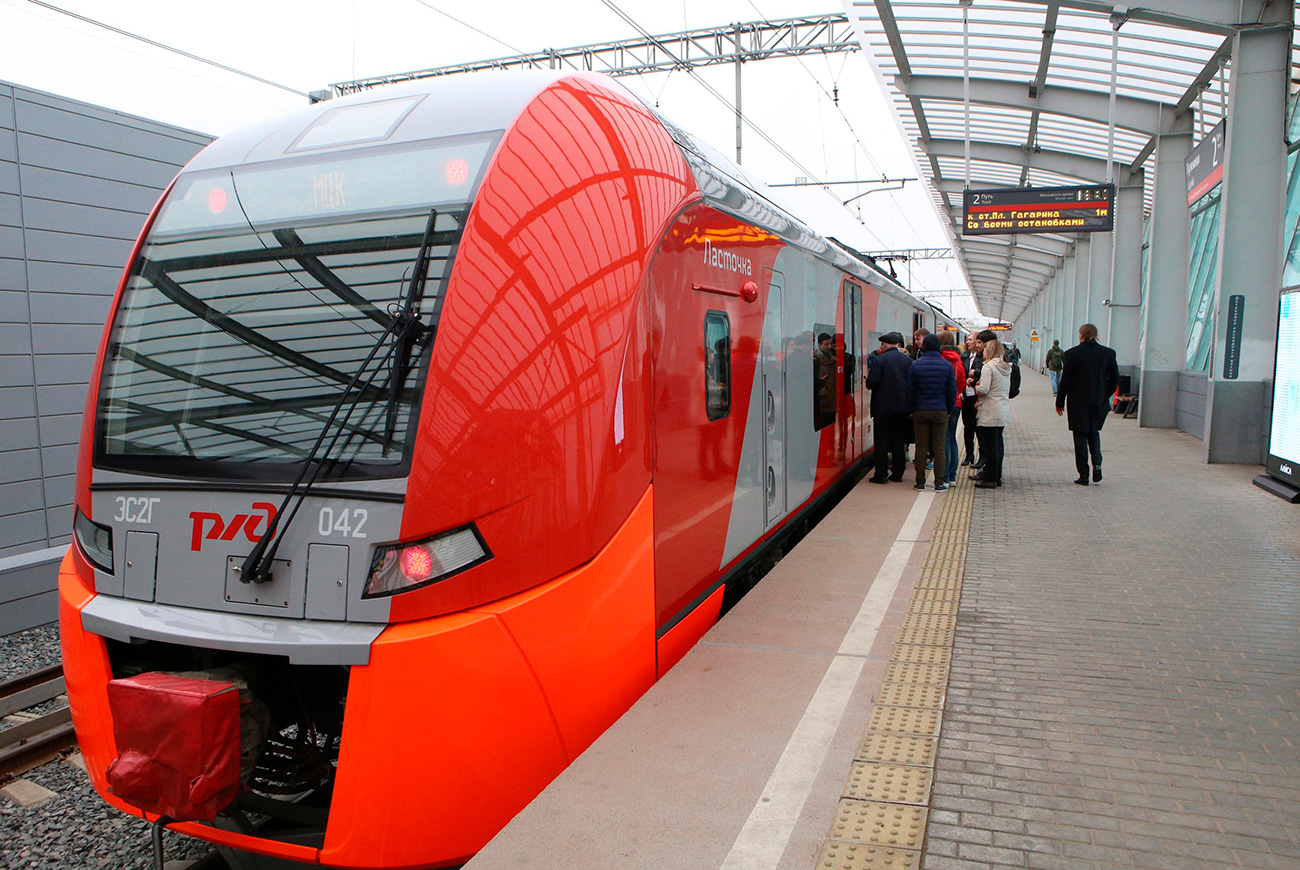 The Moscow Central Circle. / Andrei Nikerichev / Moskva Agency
For this year's City Day people can take a free tour in Russian of the Moscow Central Circle urban railway line. The tour will take you to several stations that are unique examples of early 20th century art nouveau architecture. Industrial zones will form the backdrop, with many increasingly being taken over by retail and residential buildings. Registration opens on Aug. 28 at 10 a.m.
Bright people street theater festival
In Gorky Park, visitors will be able to catch a huge show from Italian, French and Russian street theaters: There will be a 10-hour performance called "Color Dreams" near the park's main fountain featuring acrobats, dancers, and opera singers.
The Muzeon Park will be turned into interactive fashion lab: Guests will see new works by Moscow's best up-and-coming designers, and will even be able to create their own looks with stylists. Admission to all venues will be free. Events will begin on Sept. 9 at 1 p.m. and on Sept. 10 at 3 p.m.
Visiting Moscow on another day? Check out the events on the official Moscow Mayor website.
Read more:
If using any of Russia Beyond's content, partly or in full, always provide an active hyperlink to the original material.