10 useful free apps to make your Moscow trip smooth and unforgettable
With so many places in Moscow with free Wi-Fi you can download mobile apps very easily. Here are some suggestions to make things run like a well-oiled engine in the best city the world.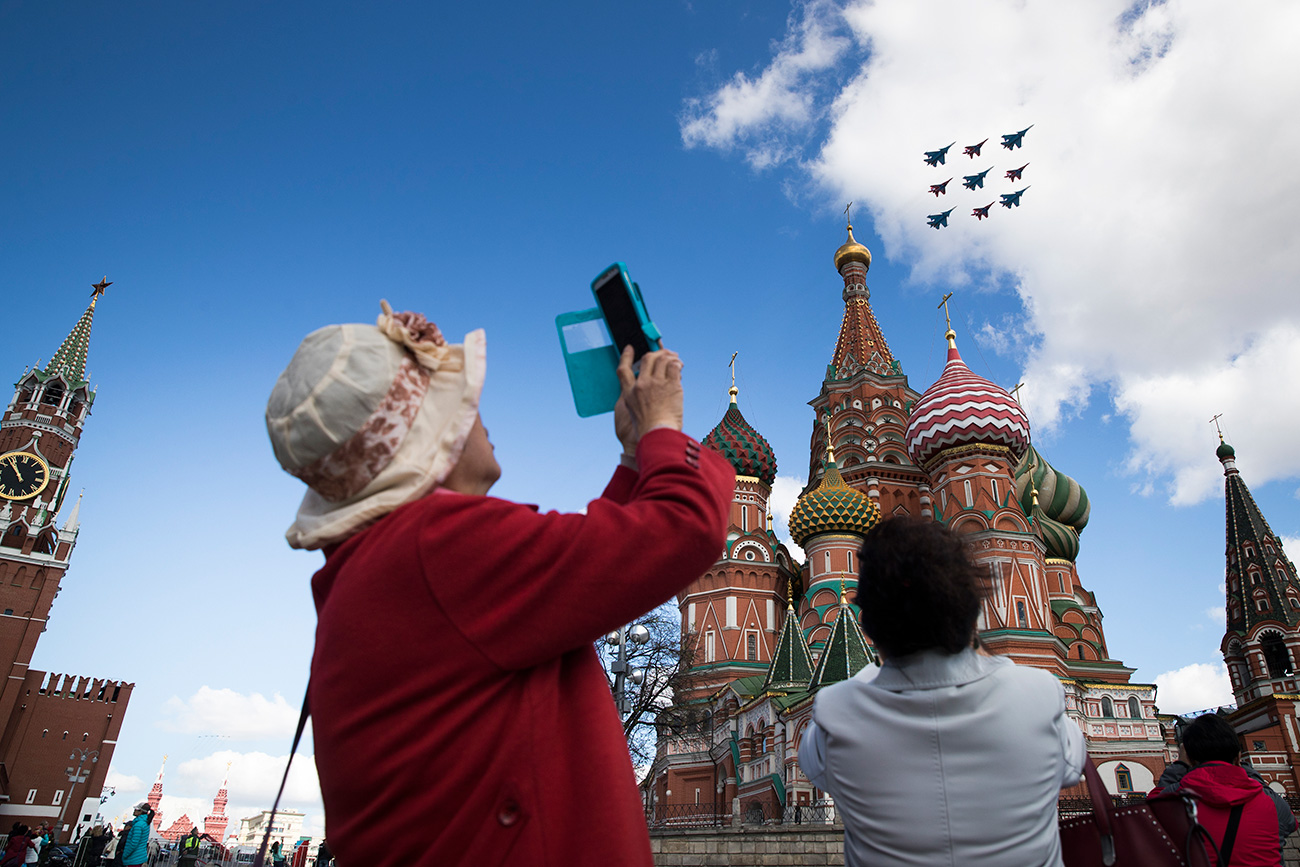 Tourists takes photos near the Kremlin / AP
1. Getting to the city from the airport
The first thing you need to do upon arriving is to resolve the headache of how to reach the city from the airports. You can catch a fast train from each of Moscow's three main venues (Domodedovo, Sheremetyevo, Vnukovo) to the city's central railway stations. Via the Aeroexpress app (available in English) you can check train schedules and buy tickets (420 rubles), which are valid from any of the airports at any time. By the way, the train has free Wi-Fi so this app is the only thing you need to download in advance - the rest you can load while on the tracks.
2. Catching a taxi
If you want to experience Moscow's infamous traffic or arrive late at night, why not catch a taxi from the airport? Uber is available in Moscow, but there are also several local apps that cost about the same including Gett Taxi (works in Russian, English, and Hebrew), Yandex Taxi (many languages) and City Mobil (available in English).
There are several taxi apps available in Moscow / Donat Sorokin/TASS/SPIEF
All of them are safe and waiting times are usually short. But we really advise only using them at night or if other public transport options aren't working - getting stuck in traffic is the last thing you want after a long flight, plus it's probably going to be more expensive.
3. On the bus and Metro
Probably the best way to discover the Metro transfer points, bus schedules, weather forecasts, and currency exchanges is to download the Yandex app (Russia's main search engine). You'll have a map of Moscow at your fingertips, be able to see where the traffic jams are, and view public transport moving in real time. There's also a separate app for the Metro to make your trip even smoother (lookout for the free Wi-Fi on Moscow's underground).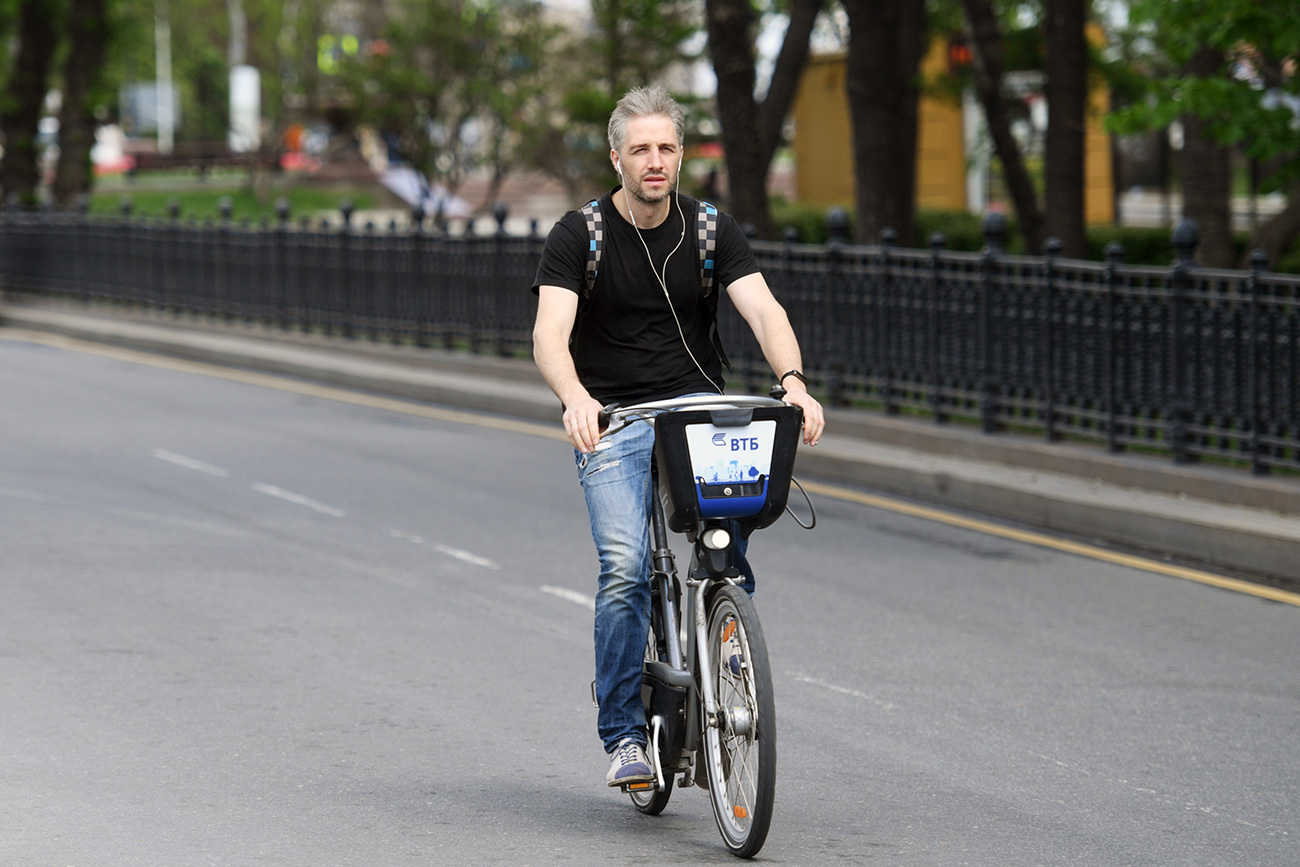 A man cycles along Moscow's Boulevard Ring / Evgeny Biyatov/RIA Novosti
4. Renting a bike
If it's not too frosty or raining, cruising across city center on a rented bike is a great way to soak up Moscow's sights. The city's bike infrastructure is growing and there are now many cycle paths. Check out our detailed guide>>>
To rent a public bike you should download the Velobike app. It will show you a map with all the rental points and you can pay using it. RBTH's very own Tim Kirby shows you how in this video>>>
5. Booking a table in a restaurant
Unfortunately all the best apps and restaurant guides only work in Russian. So if you know the language we advise you to download the Afisha app. Many Russians use it to read reviews, see ratings, book tables, and buy cinema tickets. Another option is to use some global restaurant booking services (In Your Pocket, Open Table).
6. Arranging entertainment
If you want a cultural evening, to visit the theater, circus, a musical, festivals, or even sporting events, it's a good idea to download the Ticketland app where you can buy tickets to almost all Moscow's entertainment. You can also view schedules and show ratings.
7. Visiting a museum
While enjoying free Wi-Fi on the Metro, why not check out which museums to visit. Here's our special guide to museum apps you should download immediately.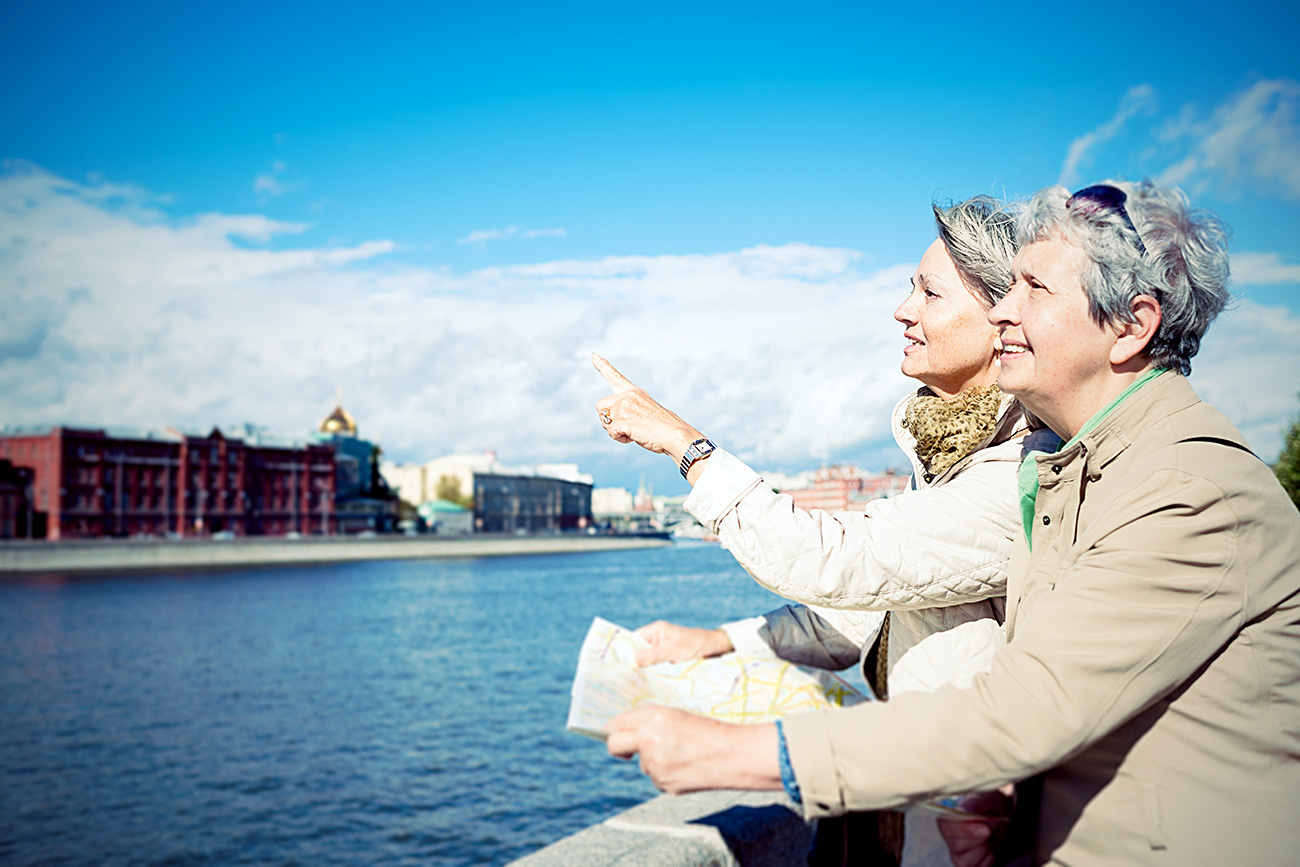 Moscow's Embankment / Getty Images
8. Planning a sightseeing tour
You can find all the information about the Russian capital's tourist attractions on the Moscow Pass app. Maps and lists of museums and parks are available with historical background notes - it even works offline. But in online mode, you can book a tour of the city and buy a Moscow Pass (which opens the doors of 13 museums). It also gives you a free ride on the hop-on, hop-off bus, as well as a tour of the Moscow River.
9. Planning your Moscow and St. Petersburg tours
We know that many tourists visit Moscow and St. Petersburg for several days each, so download the PassCity app, it allows you to visit unlimited museums and use public transport for free in both cities.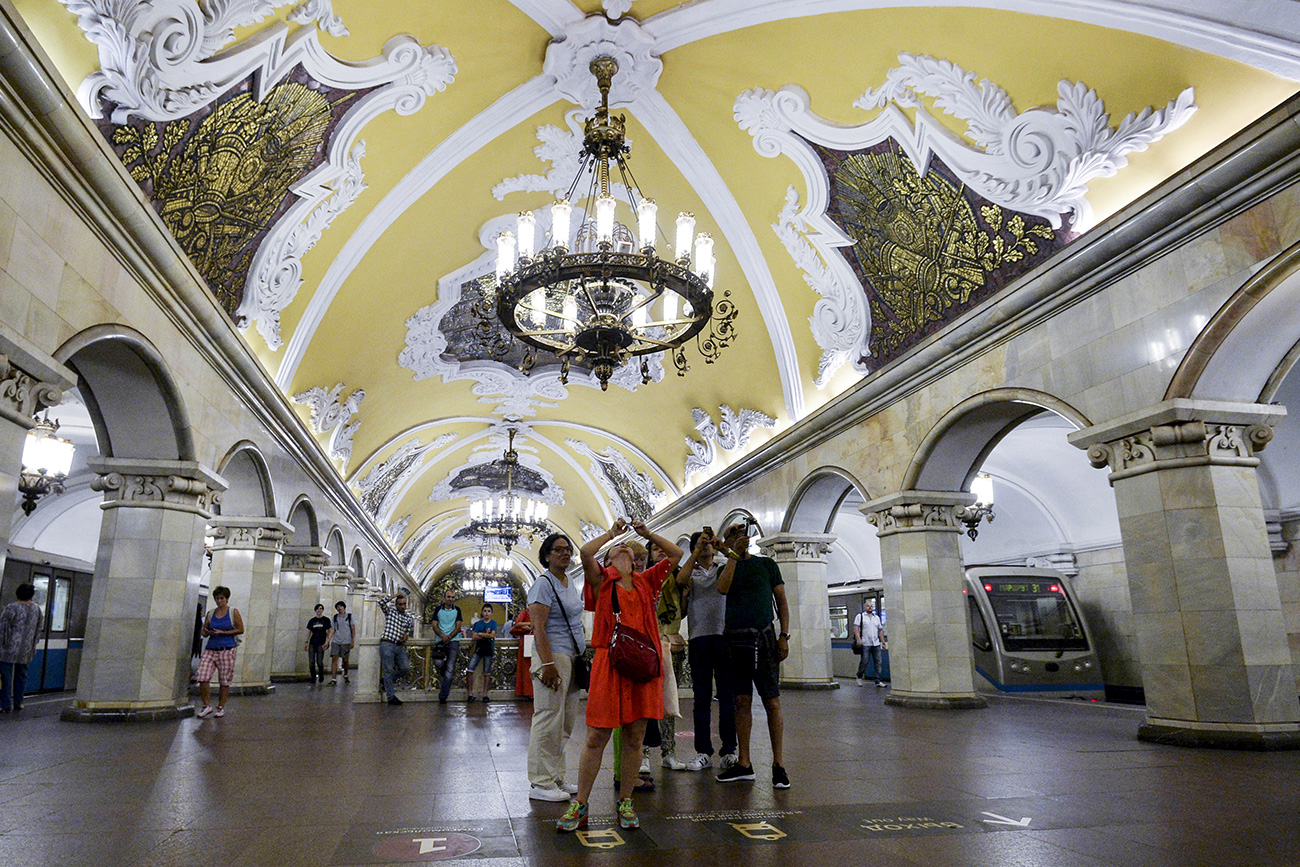 Komsomolskaya metro station / Eugene Odinokov/RIA Novosti
10. Planning a visit to historical places outside Moscow
If you've already seen everything in Moscow, why not go somewhere else? We've written a guide to 5 of the most interesting historic places no more than two hours from Moscow, and a guide about how to get to these great locations. To see the suburban train schedules, download the Tutu app and then buy tickets in the railway station's automatic machines (as workers of ticket offices do not always speak English).
Read more:
If using any of Russia Beyond's content, partly or in full, always provide an active hyperlink to the original material.