How to visit Russia without trouble at customs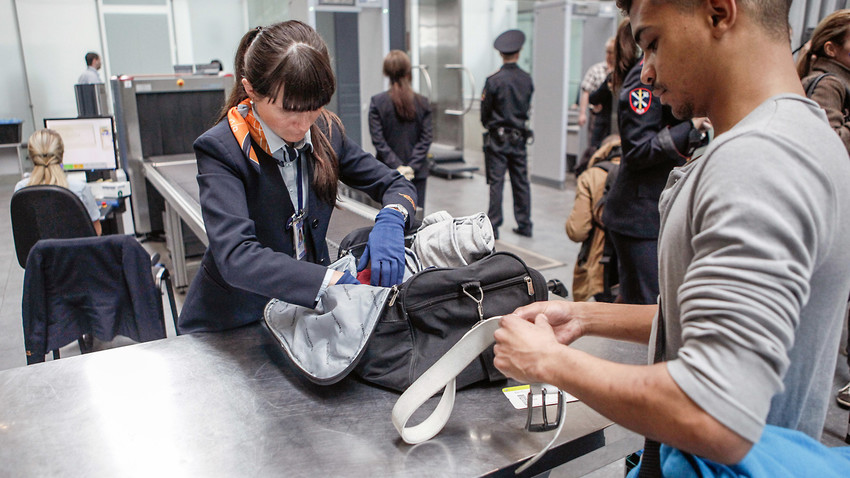 Thinking about taking home some caviar for family and friends? Make sure you don't exceed the state customs limit!
Preparing for an international holiday takes much time and resources. The majority of people book flights, hotels, and compile lists of must-see sites and adventure activities, but very few examine the customs rules. This, however, can create surprises at the border and put a damper on one's travelling experience.
To make the journey to Russia easier, we compiled a list of things you can bring into the country, and what best not to try and take with you home as a souvenir.
A no-no!
According to Russian Customs, it is forbidden to enter, transit or leave Russia with the following items:
Explosives and potent poisons
Narcotic and psychotropic substances, and devices for their use
Works of art and antiques, objects of significant artistic, historic or cultural value
Printed materials and information sources that undermine public morality
Make sure you don't have them when crossing the border because there can be hefty fines!
State permission needed
It's possible to transport some items if you have official permission. These include:
Weapons and ammunition (law enforcement agency permit)
Radioelectrical devices, such as radio phones, radio stations and satellite communication systems, excluding portable radiophones (permit of the Federal Supervision Agency for Information Technologies and Communications)
Sturgeon caviar of more than 250 grams (license from the Economic Development Ministry)
All types of sturgeons and related products (license from the Economic Development Ministry)
Cultural valuables (permit from the Culture Ministry)
Animals and plants officially allowed for transportation (permit from Federal Service for Supervision of Natural Resource Usage)
Safe to carry
Anything that you can carry in reasonable amounts and for personal use is safe to take with you. One can bring clothes, toiletry items, jewelry, and whole range of portable devices such as laptops, cameras, sound and video recorders. Strollers, wheelchairs, sporting equipment and medical devices also won't raise questions on the border.
Adults can also bring the following goods without declaring them:
Alcohol (3 liters)
50 cigars, 100 cigarillos, 200 cigarettes or 250 grams of tobacco
Caviar (not more than 250 grams)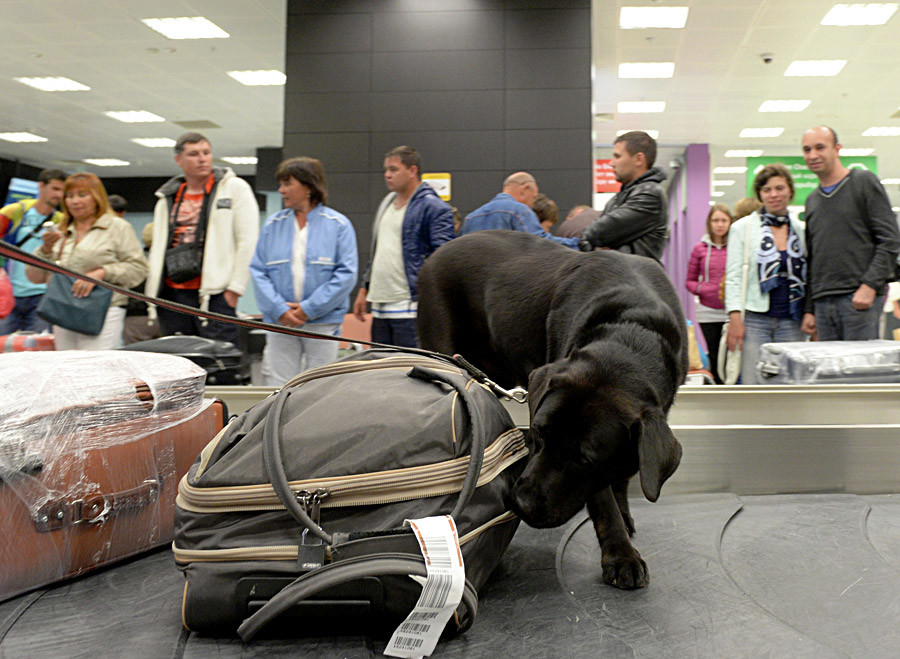 Necessary to declare
More than $10,000 or equivalent in imported and exported cash, securities or traveler's checks
Imported and exported cash instruments (such bank cheques and securities)
Imported goods worth more than 65,000 rubles ($1,113) and/or weighing more than 35 kilos
Imported and exported precious metals and stones
Cultural valuables
Exported Russian state awards
Endangered animals and plants and their parts, as well as items made of them
Weapons and ammunition
Imported spirits exceeding 3 liters
Drugs and psychotropic substances in the form of medication, in compliance with the medical indication, accompanied by relevant documents
Radioelectronics and (or) high-frequency appliances of non-military purpose, including built-in devices and constituents of other products
Devices with a cipher function
Chemical and nuclear substances
Objects of military use
Vehicles
Commodities for private use that were inherited, upon condition that there is documentary confirmation of the fact that these commodities were inherited;
Commodities imported in the unaccompanied luggage
As you can see there are many restrictions and limitations. Some objects, depending on their size and quantity, might also be subject to duties. Make sure to check up-to-date requirements in advance and avoid problems on the border. Safe travels!
If using any of Russia Beyond's content, partly or in full, always provide an active hyperlink to the original material.