3 Sled riding holidays that will make you fall in love with Siberia's winter
Ever dreamt of leaving civilization behind and embracing your inner adventurer? There's nowhere better to do this than Siberia's superb, undulating, snow-covered landscape. Here are 3 relaxing ways you can see it all, without a car in sight.
1. Husky Sledding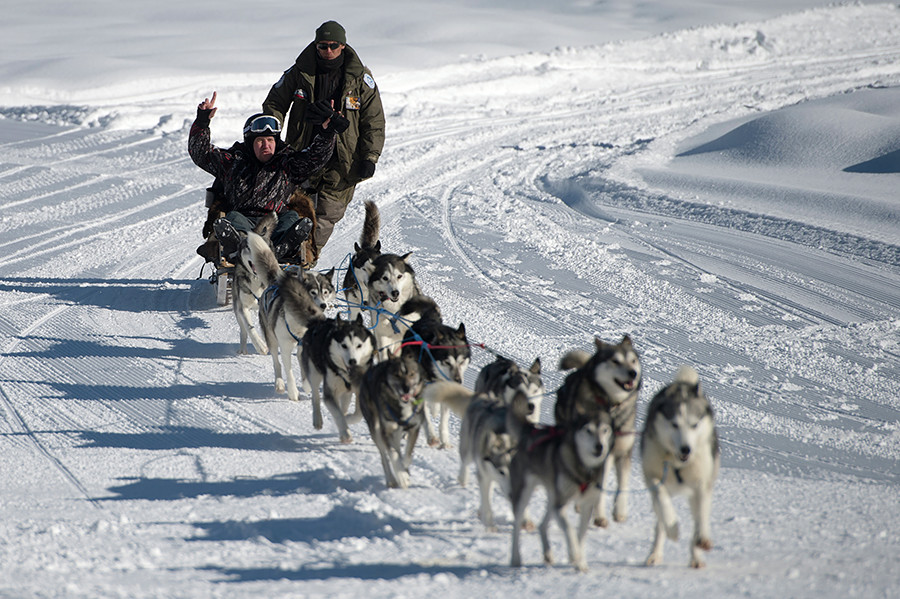 They say the dog is man's best friend - if that's the case, then the Siberian husky has to be the most loyal friend there is. Native peoples have relied on these cuddly canines for centuries, providing the most reliable transport you can ask for through the deep, tricky-to-navigate snow.
Never been sledding before? Husky sledding may be your best option as these trustworthy companions will do the hard work for you. You'll get to sit back, relax, and take in the sunrise over the endless Siberian forest and taiga, all at the exhilarating speed of around 20 km/h. You couldn't ask for a better driver!
The distant wonder of Yakutia (5,000 km northeast of Moscow) is a popular place for dog sledding, offering unrivalled peace and isolation (the -50°C temperatures also add to the experience!) But don't worry, modern accommodation has made its way out to Yakutia - you'll get to end your daily sled ride in a log cabin with a nice hot bath, a sauna session, and soup made from local fish (which you'll be catching yourself!) Check out the package here, which starts from a hefty 127,000 rubles ($2,170) per person for a seven-day trip.
For a cheaper and slightly more accessible experience, the village of Listvyanka on Lake Baikal provides day trips to the forest on huskies. The daily group rate of 18,000 rubles ($300) also includes a traditional Russian lunch in a forest, with a stunning view of the world's biggest freshwater lake. You'll feel like you're in a fairytale!
2. Reindeer Sledding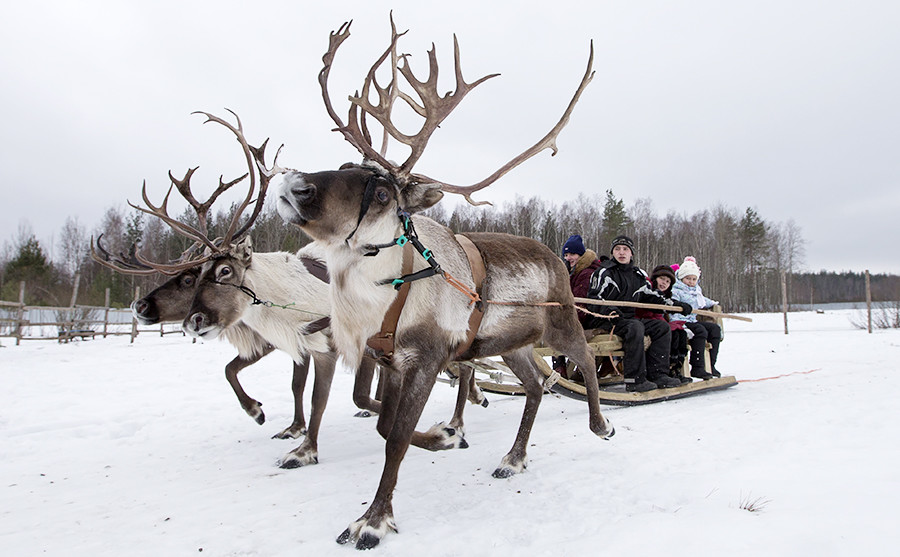 Mikhail Japaridze/TASS
There are said to be over a million reindeer in Siberia – so it's fair to say they know their way around. If huskies sounded a little too speedy for your liking, Siberia's reindeers are also pretty reliable chauffeurs, all of whom move at a slightly slower pace. Reindeer rides are for those who like to travel in style – after all, what's cooler than riding around the Siberian tundra in a troika, like a scene straight out of War and Peace?
Reindeer refuges are popular in Russia's Far North, where the reindeer inhabit the tundra landscape. A trip to the Nenets Region (2,500km north of Moscow), for example, provides the perfect Christmas holiday where you and your red-nosed companions can get soak up one of the clearest views of the Aurora Borealis. Tourists also get the opportunity to live like the locals, residing in cosy "chums" (teepees), wearing malitsa fur coats worn by the nomad population, and eating reindeer meat for dinner (just don't tell your antlered chauffeur!) More information here.
Reindeer sledding holidays are also available in Yakutia, where guests can stay in the stove-heated wooden cabins of the Oymyakon settlement from 152,000 ($2,600) per person for seven days. What's more, if you go in March the mercury will most likely be dipping below -25°C. Positively tropical! Read more here.
3. Tobogganing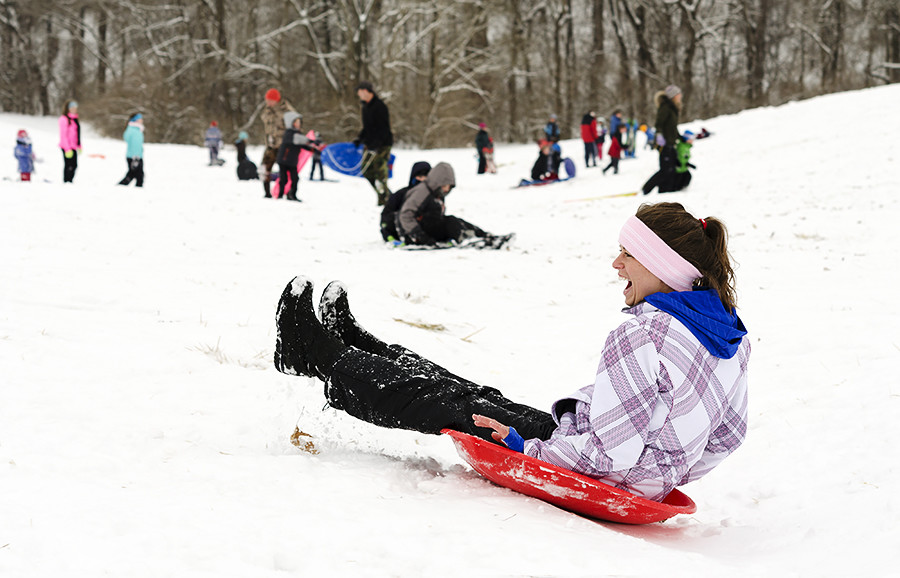 Legion Media
If you prefer scaling mountainous heights to get your perfect Instagram shot, a tobogganing trip might be more up your street. Mount Shoria in Siberia's Kemerovo Region (1,500 km southeast of Moscow) has become a popular spot, where tourists can zoom downhill through the snow in a sled and take in the stunning scenery of the megalithic ruins surrounding the mountain.
Although you won't have any animal friends to guide you this time, the region is home to many different types of bears, wild fish, and foul.. The region is also home to the Ters River (where tourists can go fishing), the Kuznetsk historical prison fortress, and some of Russia's best banyas! Find out about more about the Kemerovo Region and its tobogganing holidays here.
If using any of Russia Beyond's content, partly or in full, always provide an active hyperlink to the original material.